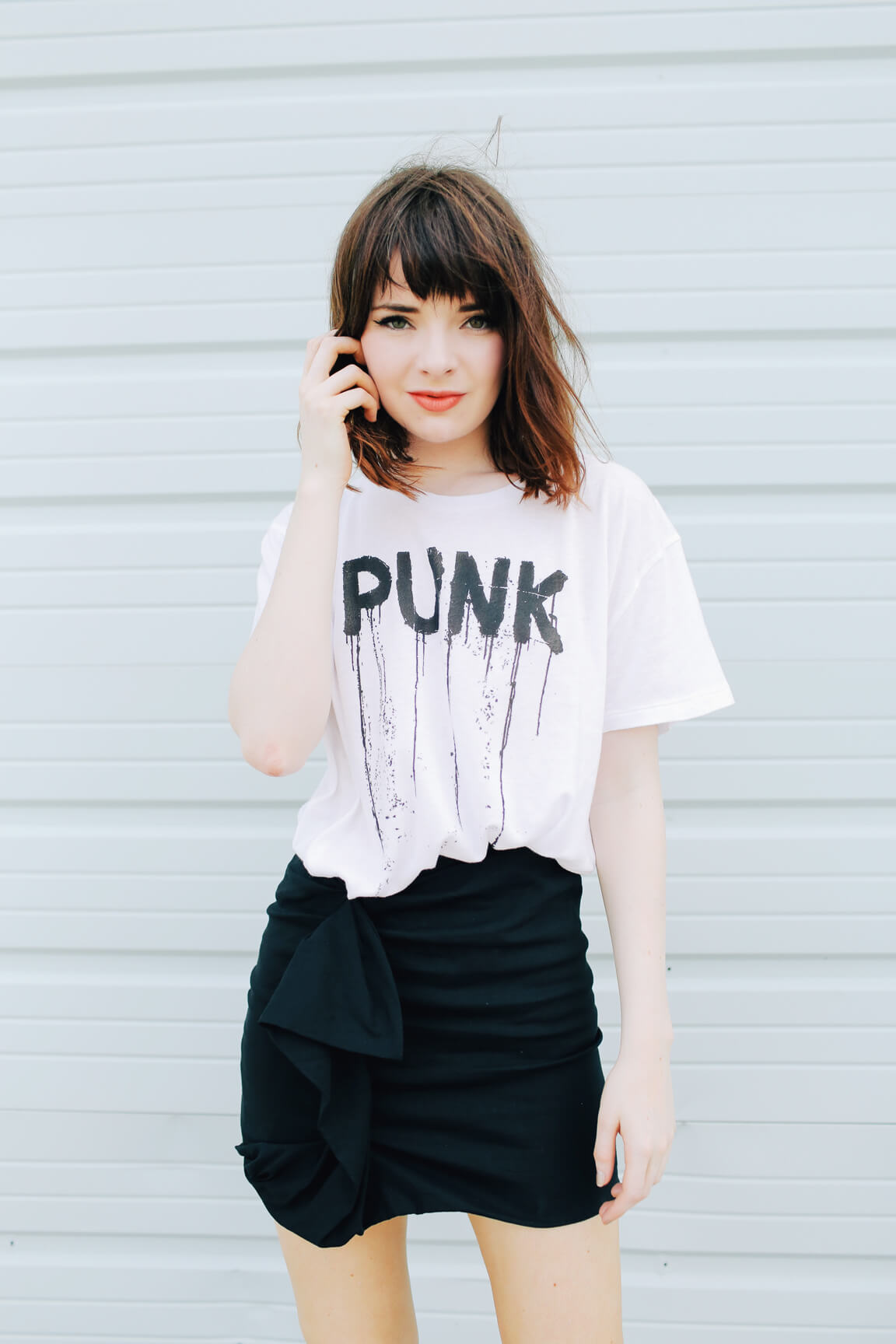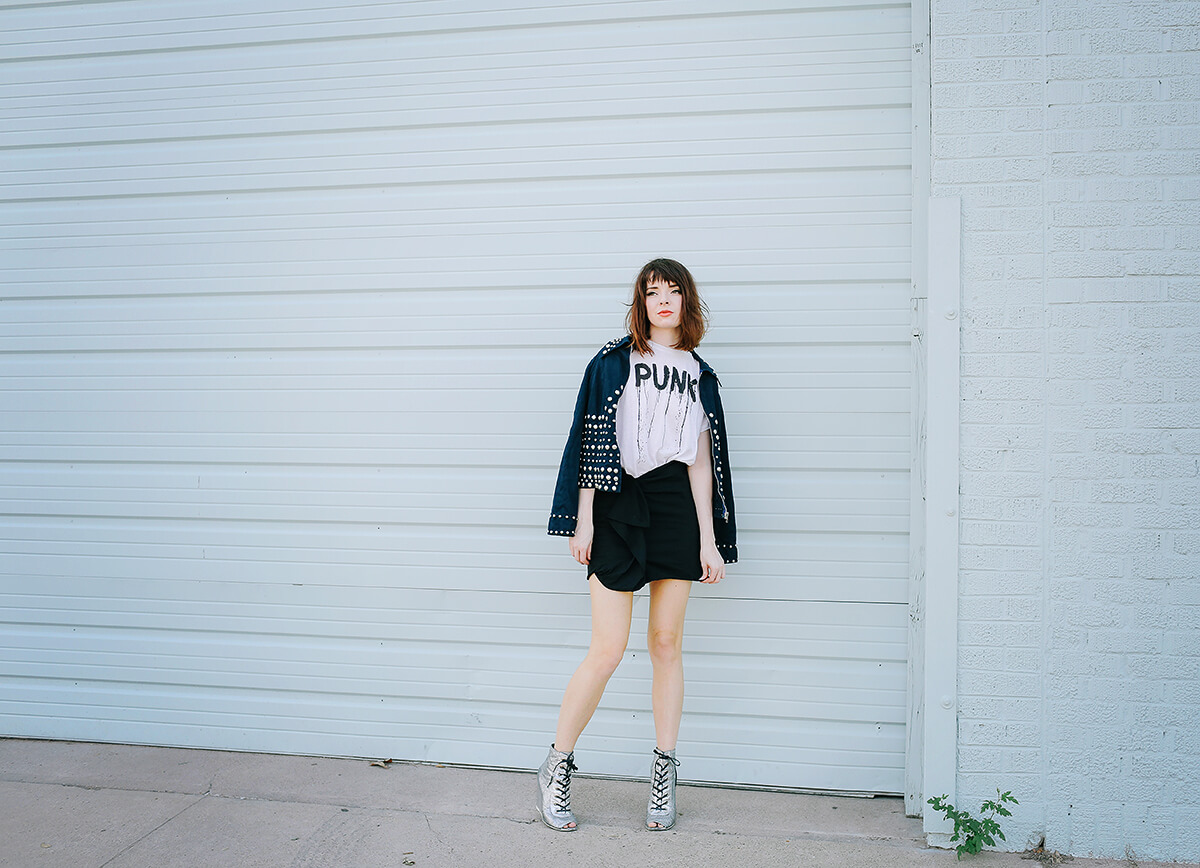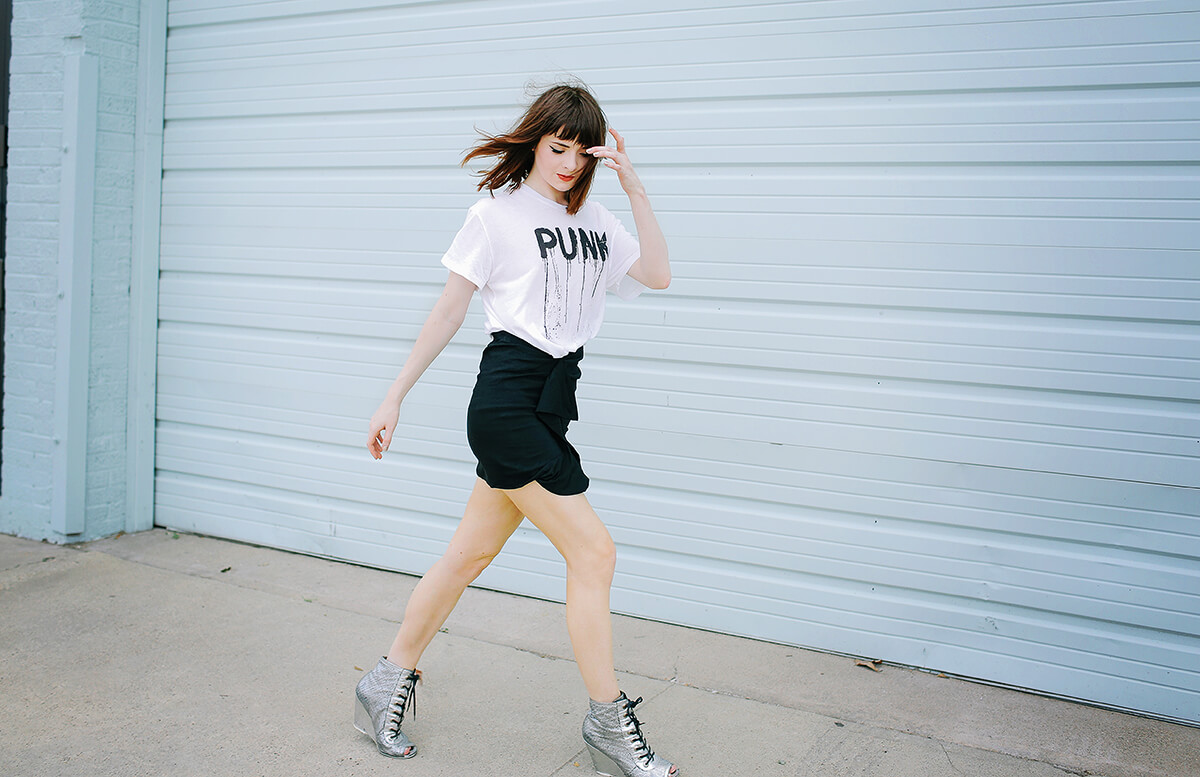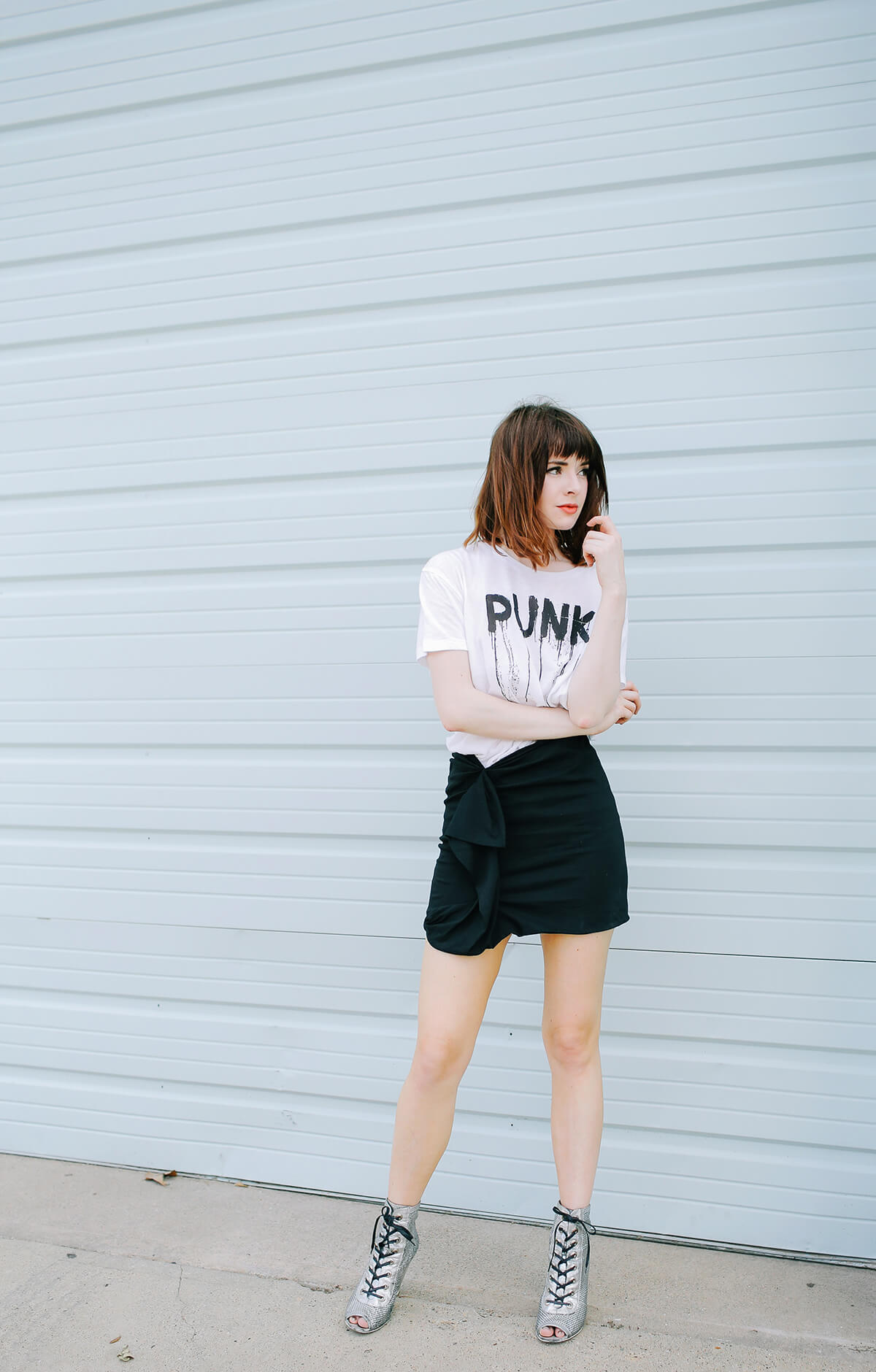 I went for a new haircut, again! It was only two months ago I chopped it into a shaggy long bob. I loved the shorter length so much I went in for a bob. It's so much fun! Having gone from having long red hair to short dark hair, I'm very open to change lately. I love to try all different looks. I rarely miss having long red hair…this cut and color is so low-maintenance and just a more versatile look.
I posted this outfit on Instagram two days ago after my haircut, and I was so touched that some of my readers recognized these old Chanel shoes and commented on them. I've had these shoes for ten years! I wore them so much when I started this blog. It's so amazing that some people have been following Sea of Shoes for so long. What a ride!
I am wearing a new R13 tee shirt, an Isabel Marant mini-skirt, Chanel booties (if you are a lucky size 37, they are on Vestiaire Collective!)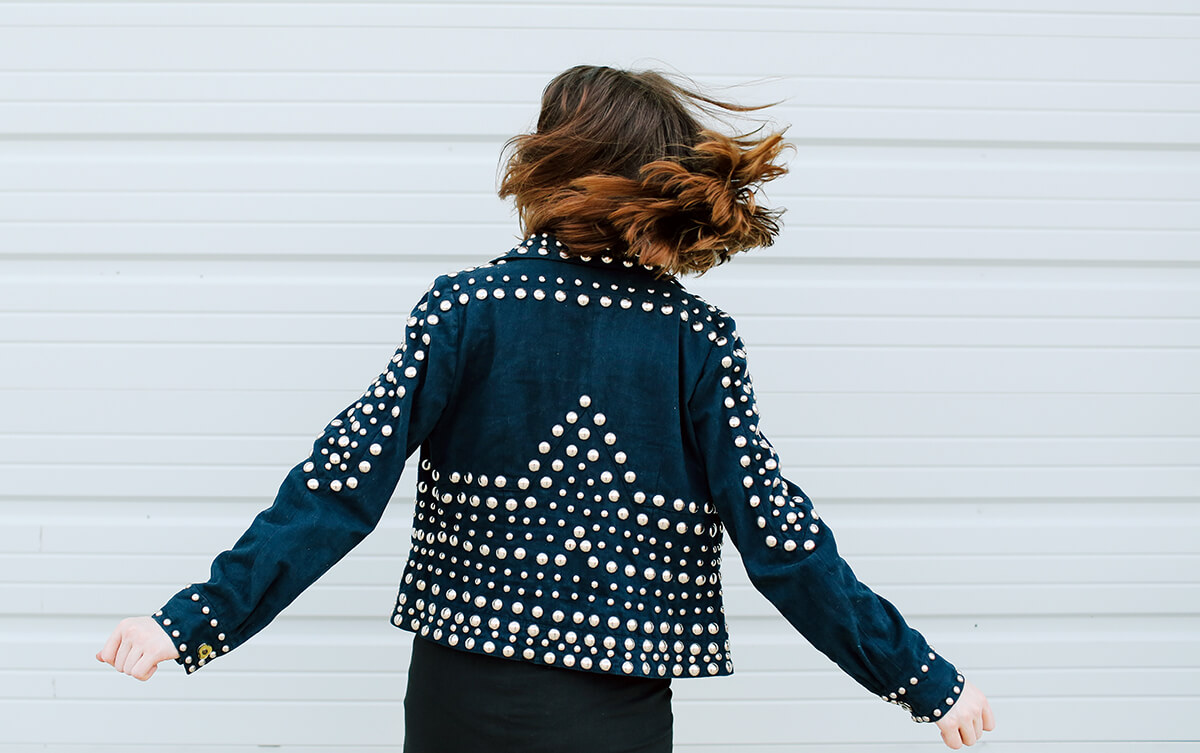 My jacket is vintage. ALC is doing very similar jacket this season though. I know mine is the original, but I am in love with the copy!