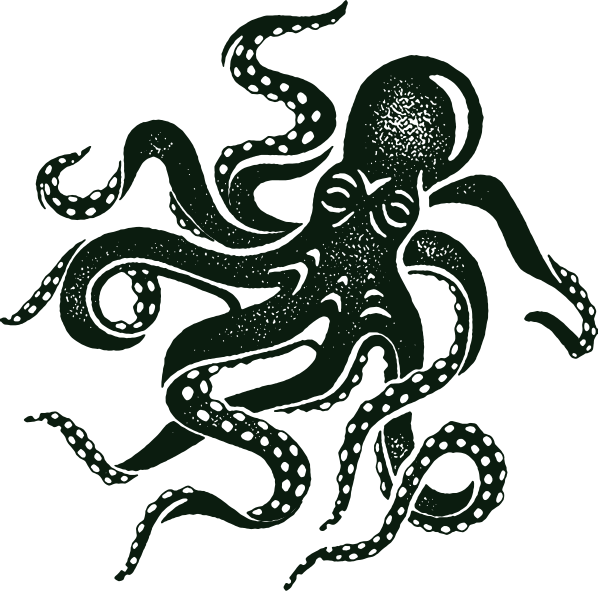 Terms of Use
OVERVIEW:
This website is operated by Sea of Shoes and Jane Aldridge. Throughout the site, the terms "we", "us" and "our" refer to Sea of Shoes. Sea of Shoes offers this website (https://seaofshoes.com), including all information and services available from this site to you, the user, conditioned upon your acceptance of all terms, conditions, policies and notices stated here.
Please read these Terms of Service carefully before accessing or using our website. By accessing or using any part of the site, you agree to be bound by these Terms of Service. If you do not agree to all the terms and conditions of this agreement, then you may not access the website. If these Terms of Service are considered an offer, acceptance is expressly limited to these Terms of Service.
Any new features, tools, and/or services which are added to the current website shall also be subject to this Terms of Service. The most current version of the Terms of Service will always be available for review at this page. We reserve the right to update, change or replace any part of this Terms of Service by posting updates and/or changes to our website. It is your responsibility to check for any changes or updates. Your continued use of or access to the website following the posting of any changes constitutes acceptance of those changes.
USE OF THE SITE AND SERVICE
To access or use the Sites, you must be 18 years of age or older and have the requisite power and authority to enter into these Terms and Conditions. Children under the age of 18 are prohibited from using the Sites. Information provided on this site and its services related to the blog or any other information within are subject to change. Sea of Shoes makes no representation or warranty that the information provided, regardless of its source (the "Content"), is accurate, complete, reliable, current, or error-free. Sea of Shoes disclaims all liability for any inaccuracy, error, or incompleteness in the Content.
USE RESTRICTIONS.
Your permission to use the Site is conditioned upon the following Use Restrictions and Conduct Restrictions: You agree that you will not under any circumstances:
   post any information that is abusive, threatening, obscene, defamatory, libelous, or racially, sexually, religiously, or otherwise objectionable and offensive;

   use the service for any unlawful purpose or for the promotion of illegal activities;

   attempt to, or harass, abuse or harm another person or group;

   use another user's account without permission;

   provide false or inaccurate information when registering an account;

   interfere or attempt to interfere with the proper functioning of the Service;

   make any automated use of the system, or take any action that we deem to impose or to potentially impose an unreasonable or disproportionately large load on our servers or network infrastructure;

   bypass any robot exclusion headers or other measures we take to restrict access to the Service or use any software, technology, or device to scrape, spider, or crawl the Service or harvest or manipulate data; or

   publish or link to malicious content intended to damage or disrupt another user's browser or computer.
POSTING AND CONDUCT RESTRICTIONS.
When you create your own personalized account, you may be able to provide ("User Content").  You are solely responsible for the User Content that you post, upload, link to or otherwise make available via the Service.  You agree that we are only acting as a passive conduit for your online distribution and publication of your User Content.  The Sea of Shoes, however, reserves the right to remove any User Content from the Service at its discretion.
The following rules pertain to User Content. By transmitting and submitting any User Content while using the Service, you agree as follows:
   You are solely responsible for your account and the activity that occurs while signed in to or while using your account;

   You will not post information that is malicious, false or inaccurate;

   You will not submit content that is copyrighted or subject to third party proprietary rights, including privacy, publicity, trade secret, etc., unless you are the owner of such rights or have the appropriate permission from their rightful owner to specifically submit such content; and

   You hereby affirm we have the right to determine whether any of your User Content submissions are appropriate and comply with these Terms of Service, remove any and/or all of your submissions, and terminate your account with or without prior notice.
You understand and agree that any liability, loss or damage that occurs as a result of the use of any User Content that you make available or access through your use of the Service is solely your responsibility.  Sea of Shoes is not responsible for any public display or misuse of your User Content.  Sea of Shoes does not, and cannot, pre-screen or monitor all User Content.  However, at our discretion, we, or technology we employ, may monitor and/or record your interactions with the Service.
LINKS TO OTHER SITES AND/OR MATERIALS
As part of the Service, Sea of Shoes may provide you with convenient links to third party website(s) ("Third Party Sites") as well as content or items belonging to or originating from third parties (the "Third Party Applications, Software or Content").  These links are provided as a courtesy to Sea of Shoes subscribers and visitors.  Sea of Shoes has no control over Third Party Sites and Third Party Applications, Software or Content or the promotions, materials, information, goods or services available on these Third Party Sites or Third Party Applications, Software or Content.  Such Third Party Sites and Third Party Applications, Software or Content are not investigated, monitored or checked for accuracy, appropriateness, or completeness by Sea of Shoes, and Sea of Shoes is not responsible for any Third Party Sites accessed through the Site or any Third Party Applications, Software or Content posted on, available through or installed from the Site, including the content, accuracy, offensiveness, opinions, reliability, privacy practices or other policies of or contained in the Third Party Sites or the Third Party Applications, Software or Content.  Inclusion of, linking to or permitting the use or installation of any Third Party Site or any Third Party Applications, Software or Content does not imply approval or endorsement thereof by Sea of Shoes.  If you decide to leave the Site and access the Third Party Sites or to use or install any Third Party Applications, Software or Content, you do so at your own risk and you should be aware that our terms and policies no longer govern.  You should review the applicable terms and policies, including privacy and data gathering practices, of any site to which you navigate from the Site or relating to any applications you use or install from the site.
LAWFUL PURPOSES
You may use the Site and Service for lawful purposes only. You agree to be financially responsible for all purchases and service orders made by you or someone acting on your behalf through the Site. You agree to use the Site and to purchase services or products through the Site for legitimate, non-commercial purposes only. You shall not post or transmit through the Site any material which violates or infringes the rights of others, or which is threatening, abusive, defamatory, libelous, invasive of privacy or publicity rights, vulgar, obscene, profane, or otherwise objectionable, contains injurious formulas, recipes, or instructions, which encourages conduct that would constitute a criminal offense, give rise to civil liability, or otherwise violate any law.
INTELLECTUAL PROPERTY RIGHTS TO YOUR MATERIALS
We claim no intellectual property rights over the material or content you provide to Sea of Shoes. You retain copyright and any other rights you may rightfully hold in any content, which you submit through the Site or Service. Content you submit to Sea of Shoes remains yours to the extent that you have any legal claims to it. You agree to hold Sea of Shoes harmless from and against all claims, liabilities and expenses arising out of any potential or actual copyright or trademark misappropriation or infringement claimed against you.  By sending us testimonials and other positive feedback to the jane@seaofshoes.com email address, you grant us a world wide, nonexclusive license to use the material for promotional, business development, and marketing purpose
LIMITATION OF LIABILITY
YOU AGREE THAT UNDER NO CIRCUMSTANCES SHALL SEA OF SHOES BE LIABLE FOR DIRECT, INDIRECT, INCIDENTAL, CONSEQUENTIAL, SPECIAL, PUNITIVE, EXEMPLARY, OR ANY OTHER DAMAGES ARISING OUT OF YOUR USE OF THE SITES OR SERVICES. ADDITIONALLY, SEA OF SHOES IS NOT LIABLE FOR DAMAGES IN CONNECTION WITH (I) ANY FAILURE OF PERFORMANCE, ERROR, OMISSION, DENIAL OF SERVICE, ATTACK, INTERRUPTION, DELETION, DEFECT, DELAY IN OPERATION OR TRANSMISSION, COMPUTER VIRUS, OR LINE OR SYSTEM FAILURE; (II) LOSS OF REVENUE, ANTICIPATED PROFITS, BUSINESS, SAVINGS, GOODWILL OR DATA; AND (III) THIRD PARTY THEFT OF, DESTRUCTION OF, UNAUTHORIZED ACCESS TO, ALTERATION OF, OR USE OF YOUR INFORMATION OR PROPERTY, REGARDLESS OF OUR NEGLIGENCE, GROSS NEGLIGENCE, FAILURE OF AN ESSENTIAL PURPOSE AND WHETHER SUCH LIABILITY ARISES IN NEGLIGENCE, CONTRACT, TORT, OR ANY OTHER THEORY OF LEGAL LIABILITY. THE FOREGOING APPLIES EVEN IF SEA OF SHOES HAS BEEN ADVISED OF THE POSSIBILITY OF OR COULD HAVE FORESEEN THE DAMAGES. IN THOSE STATES THAT DO NOT ALLOW THE EXCLUSION OR LIMITATION OF LIABILITY FOR THE DAMAGES, OUR LIABILITY IS LIMITED TO THE FULLEST POSSIBLE EXTENT PERMITTED BY LAW. IN NO EVENT SHALL SEA OF SHOES'S CUMULATIVE LIABILITY TO YOU EXCEED THE TOTAL PURCHASE PRICE OF THE PRODUCT OR SERVICE YOU HAVE PURCHASED FROM SEA OF SHOES, AND IF NO PURCHASE HAS BEEN MADE BY YOU SEA OF SHOES'S CUMULATIVE LIABILITY TO YOU SHALL NOT EXCEED $100.
THIRD PARTY RESOURCES
The Sites and the Services contain links to third party websites and resources. You acknowledge and agree that Sea of Shoes is not responsible or liable for the availability, accuracy, content, or policies of third party websites or resources. Links to such websites or resources do not imply any endorsement by or affiliation with Sea of Shoes. You acknowledge sole responsibility for and assume all risk arising from your use of any such websites or resources.
INDEMNIFICATION
You shall indemnify and hold Sea of Shoes harmless from and against any and all losses, damages, settlements, liabilities, costs, charges, assessments, and expenses, as well as third party claims and causes of action, including, without limitation, attorney's fees, arising out of any breach by you of any of these Terms and Conditions, or any use by you of the Sites or Services. You shall provide Sea of Shoes with such assistance, without charge, as Sea of Shoes may request in connection with any such defense, including, without limitation, providing Sea of Shoes with such information, documents, records, and reasonable access to you, as Sea of Shoes deems necessary. You shall not settle any third party claim or waive any defense without our prior written consent.
EFFECT OF HEADINGS
The subject headings of the paragraphs and subparagraphs of this Agreement are included for convenience only and shall not affect the construction or interpretation of any of its provisions.
ENTIRE AGREEMENT; WAIVER
This Agreement constitutes the entire agreement between you and Sea of Shoes pertaining to the Sites and Services and supersedes all prior and contemporaneous agreements, representations, and understandings between you and Sea of Shoes. No waiver of any of the provisions of this Agreement by Sea of Shoes shall be deemed, or shall constitute, a waiver of any other provision, whether or not similar, nor shall any waiver constitute a continuing waiver. No waiver shall be binding unless executed in writing by Sea of Shoes.
NOTICES
All notices, requests, demands, and other communications under this Agreement shall be in writing and properly addressed via email to Sea of Shoes at contact@seaofshoes.com.
GOVERNING LAW; VENUE; MEDIATION
This Agreement shall be construed in accordance with, and governed by, the laws of the State of Texas as applied to contracts that are executed and performed entirely in Texas. The exclusive venue for any arbitration or court proceeding based on or arising out of this Agreement shall be Dallas County, Texas. The parties agree to attempt to resolve any dispute, claim, or controversy arising out of or relating to this Agreement by mediation, which shall be conducted under the then current mediation procedures of The CPR Institute for Conflict Prevention & Resolution or any other procedure upon which the parties may agree. The parties further agree that their respective good faith participation in mediation is a condition precedent to pursuing any other available legal or equitable remedy, including litigation, arbitration, or other dispute resolution procedures.
RECOVERY OF LITIGATION EXPENSES
If any legal action or any arbitration or other proceeding is brought for the enforcement of this Agreement, or because of an alleged dispute, breach, default, or misrepresentation in connection with any of the provisions of this Agreement, the successful or prevailing party or parties shall be entitled to recover reasonable attorney's fees and other costs incurred in that action or proceeding, in addition to any other relief to which it or they may be entitled.
SEVERABILITY
If any term, provision, covenant, or condition of this Agreement is held by an arbitrator or court of competent jurisdiction to be invalid, void, or unenforceable, the rest of the Agreement shall remain in full force and effect and shall in no way be affected, impaired, or invalidated.
ASSIGNMENT
These Terms and Conditions bind and inure to the benefit of the parties' successors and assigns. These Terms and Conditions are not assignable, delegable, sub-licenseable, or otherwise transferable by you. Any transfer, assignment, delegation, or sublicense by you is invalid.