I have noticed there has been a huge movement in fashion lately towards softer colors and fabrics, lots of pastel hues in silk and satin and chiffon. I am really happy to see this shift towards a more romantic sense of design. It feels like a great relief after years of everyone trying to emulate Phoebe Philo's minimalism and restraint (not that I don't love that too).  I've been looking for My Little Pony shades of lilac, buttercup yellow, sherbert, and pink and finding a lot of great pieces that make for fantastic color combinations. I consider all of these colors huge mood elevators too. It's hard to be grumpy when you are wearing blue angora and a dress in canary yellow silk! Below are some of my favorite pieces I have found and some of the ways I am wearing them lately.
Here are some shopping ideas for soft pastel pieces to incorporate into your wardrobe this spring: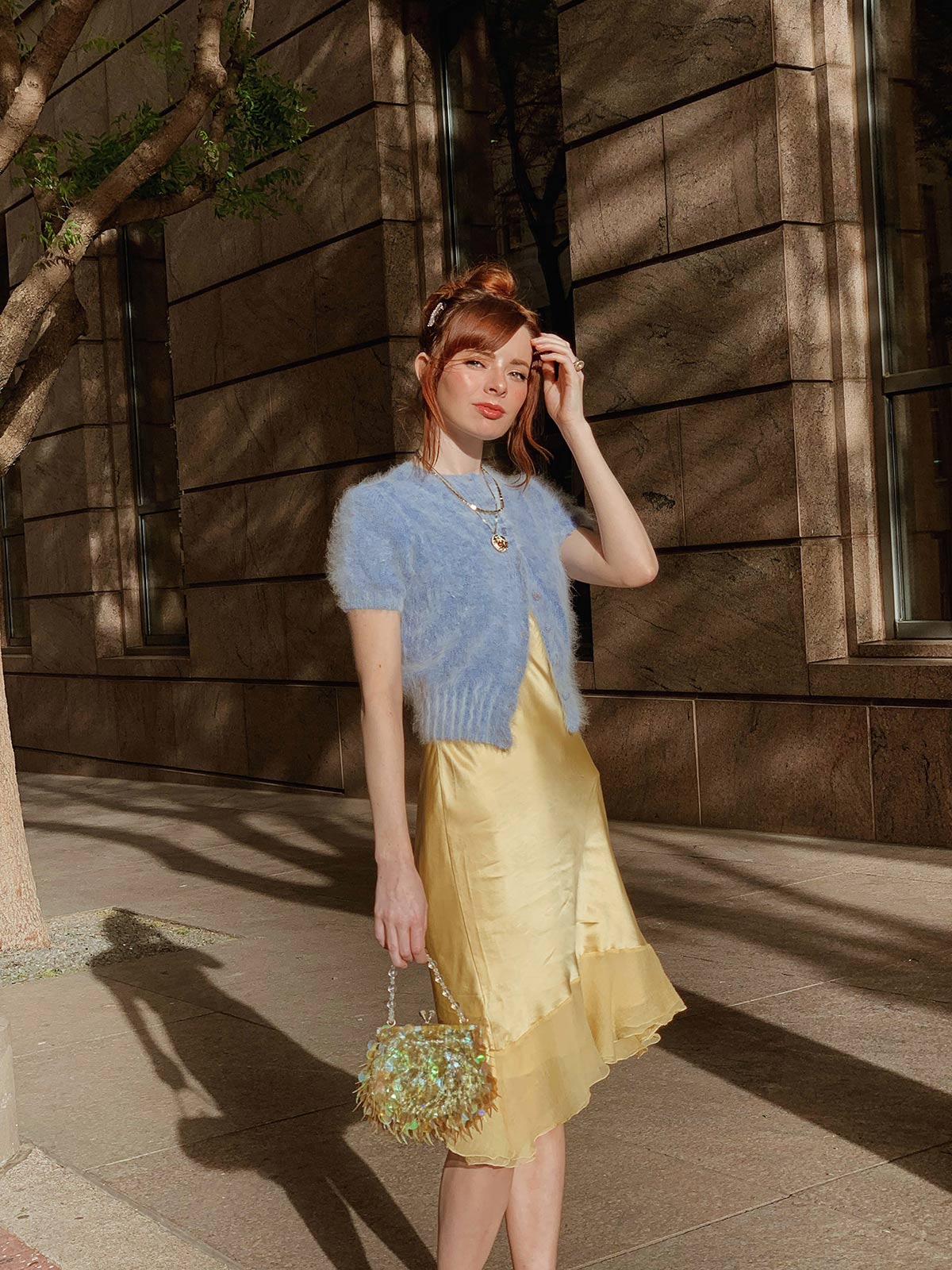 Wearing a vintage silk slip dress similar here and a 1940s angora kid's sweater (similar herewith a vintage paillette bag.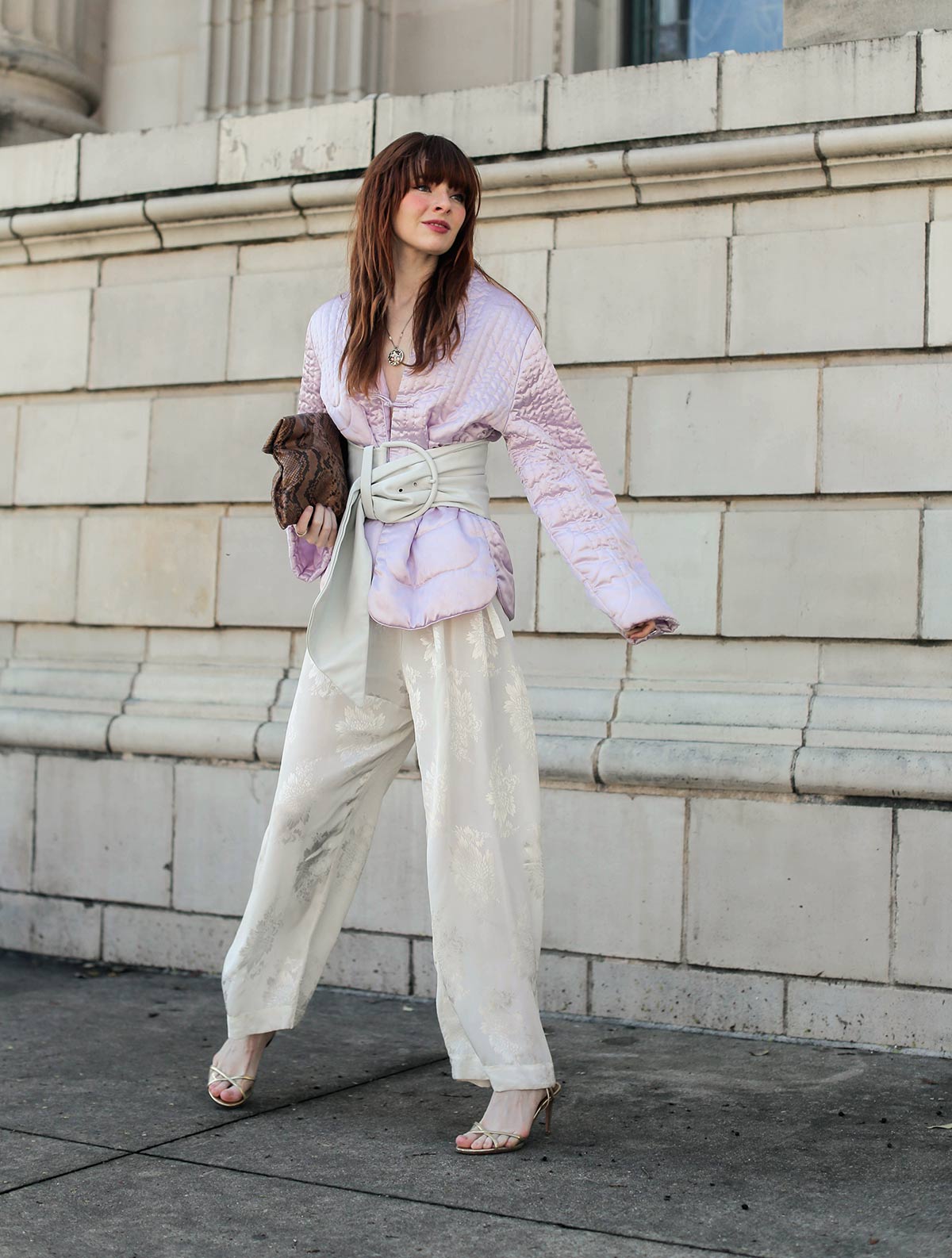 Here I am wearing a vintage satin quilted bedcoat (similar here belted with a Balenciaga belt, and worn with Aquazzura heels. Satin bed jackets like those worn through the 40s and 70s are very easy to find and usually cheap. I think they make fantastic evening wear when they're wrapped with a fabulous tassle belt and worn with velvet or silk trousers.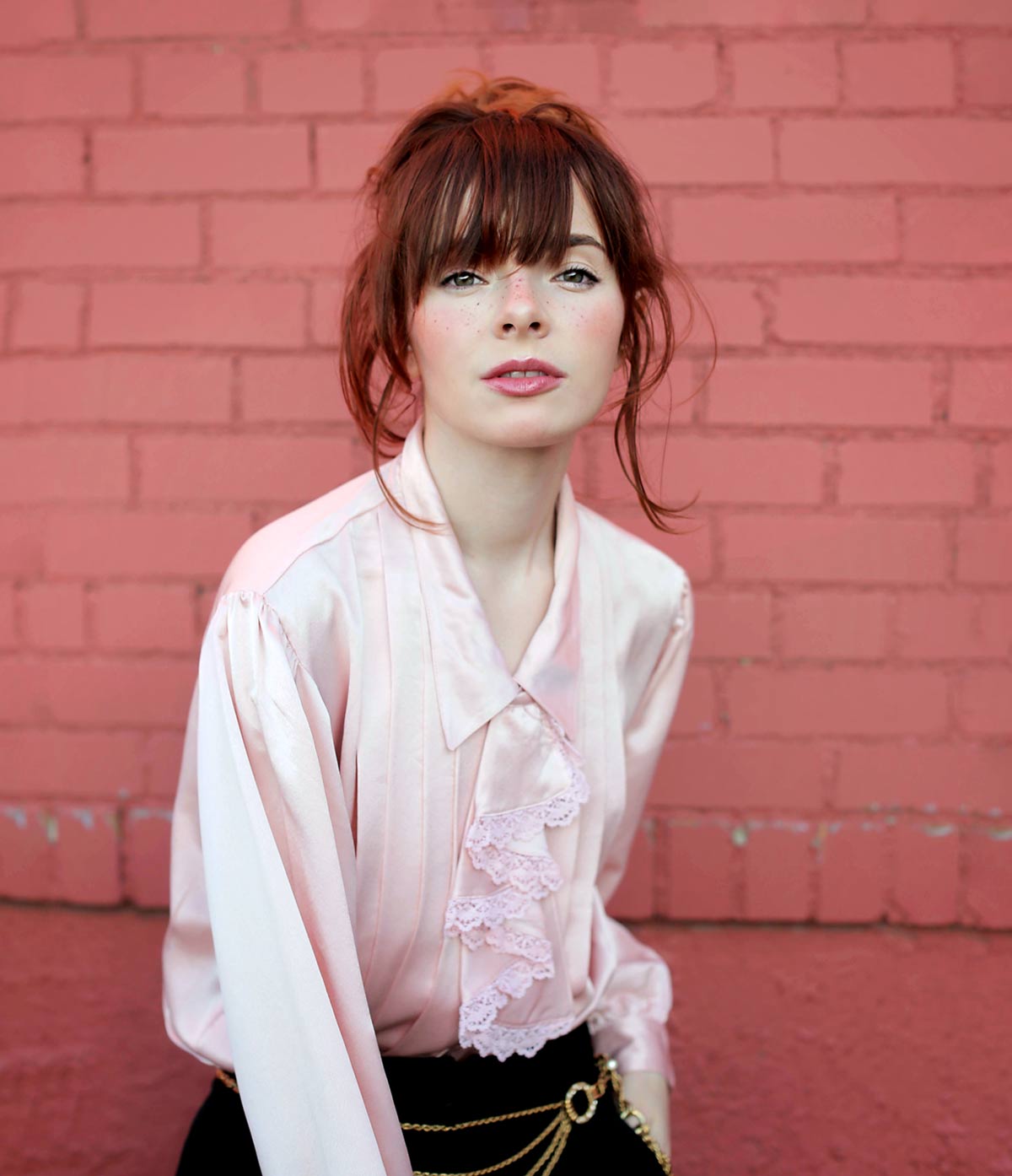 Here I am wearing a 70's pink silk tuxedo blouse similar here with velvet 80s Escada matador pants and a vintage chain belt similar here. I think of this as a more grown up disco look!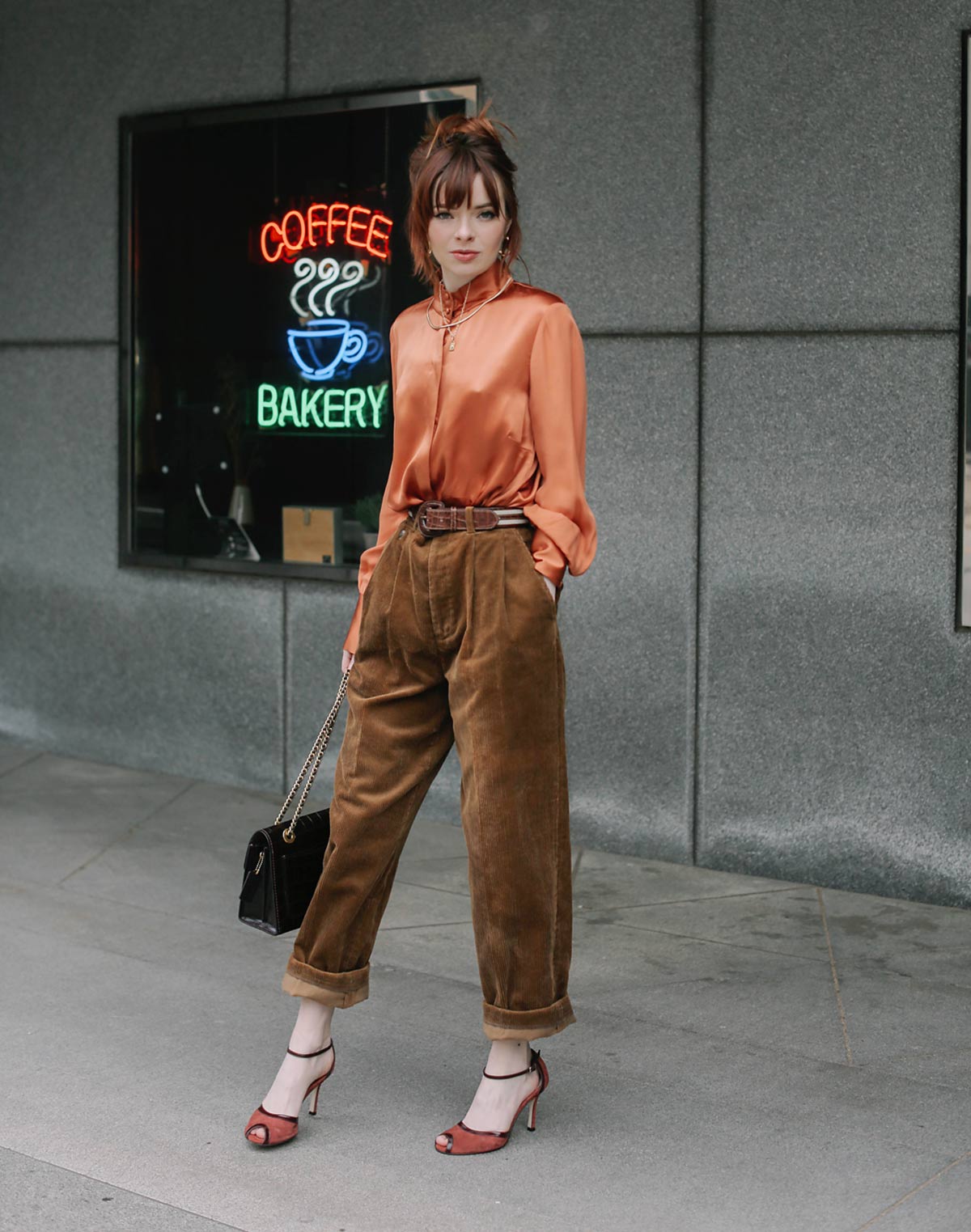 This is a silk salmon colored blouse I got at the thrift store a few months ago. Can you believe I used to avoid wearing silk everyday, and would only save it for special occaisions? What a waste! After I got this blouse I realized that floaty fabrics in unsual colors really elevate an everyday look, and my mood. I am continually surprised at how versatile this blouse has been. Here I am wearing Ralph Lauren corduroy trousers and tango heels with the blouse.