Happy Friday everyone! I have been busying myself with rearranging my closet and styling some looks for the weeks ahead. Heading into fall, I want to have a blueprint of some looks that I love and can wear various reiterations of throughout the rest of the year. These outfit formulas inform the way that I shop and thrift, and generally make getting dressed in the morning much easier. I came up with four outfit formulas I want to wear over and over again right now. I can't wait to do some styling with these outfit ideas in mind.
Click on the items in the collage to shop!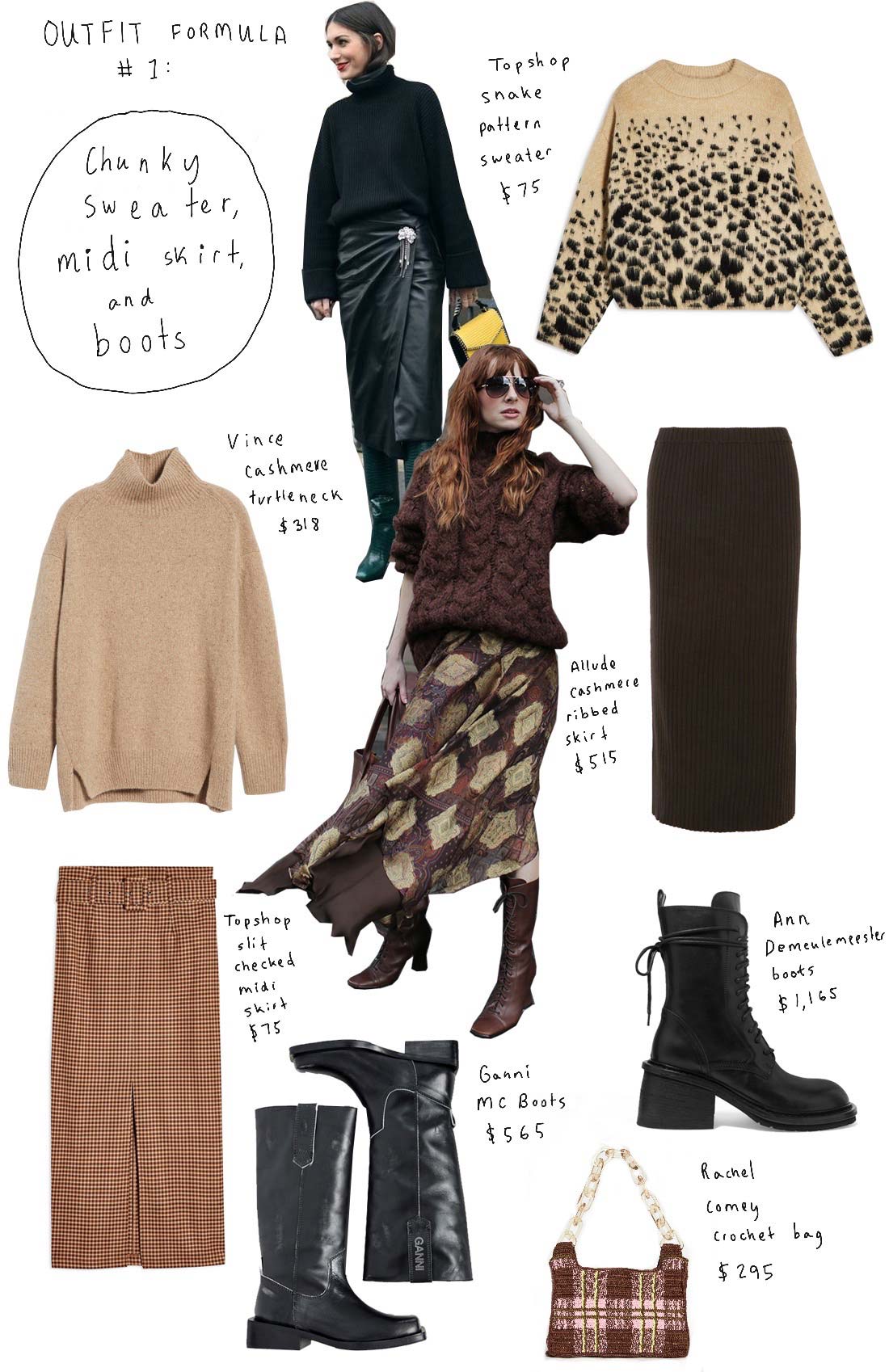 You might have seen my latest Fashion in Film post about Gwyneth Paltrow's outfits in the movie A Perfect Murder. I spent the whole movie obsessing over her 90s suede boots with a chocolate cashmere midi tube skirt and a luxurious soft turtleneck. It may never get cold enough to swathe myself in the shearling coats she wore in that movie but I can definitely wear the midi skirt with sweaters and boots. In fact, I have already started too!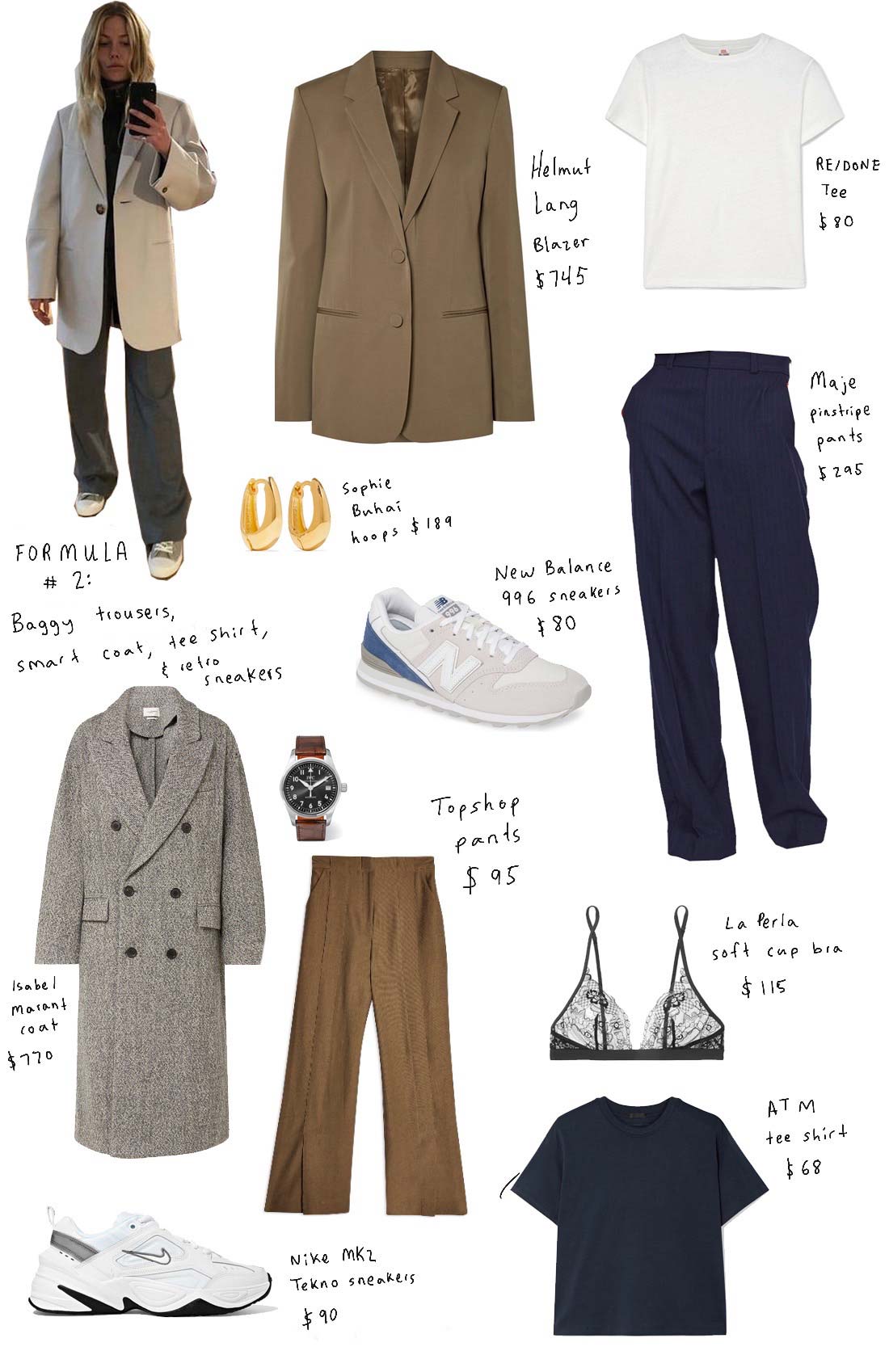 I love that 2019 has seen the rise of the slouchy oversized trouser. It's a chic way to look put together, without looking like you're trying hard. If you stuck to slouchy or ribbed t-shirts, sneakers, and a good looking trench coat or contrast color blazer, you could have a great uniform for the rest of your life! There are so many great sneakers right now. I love these Nike sneakers for this look.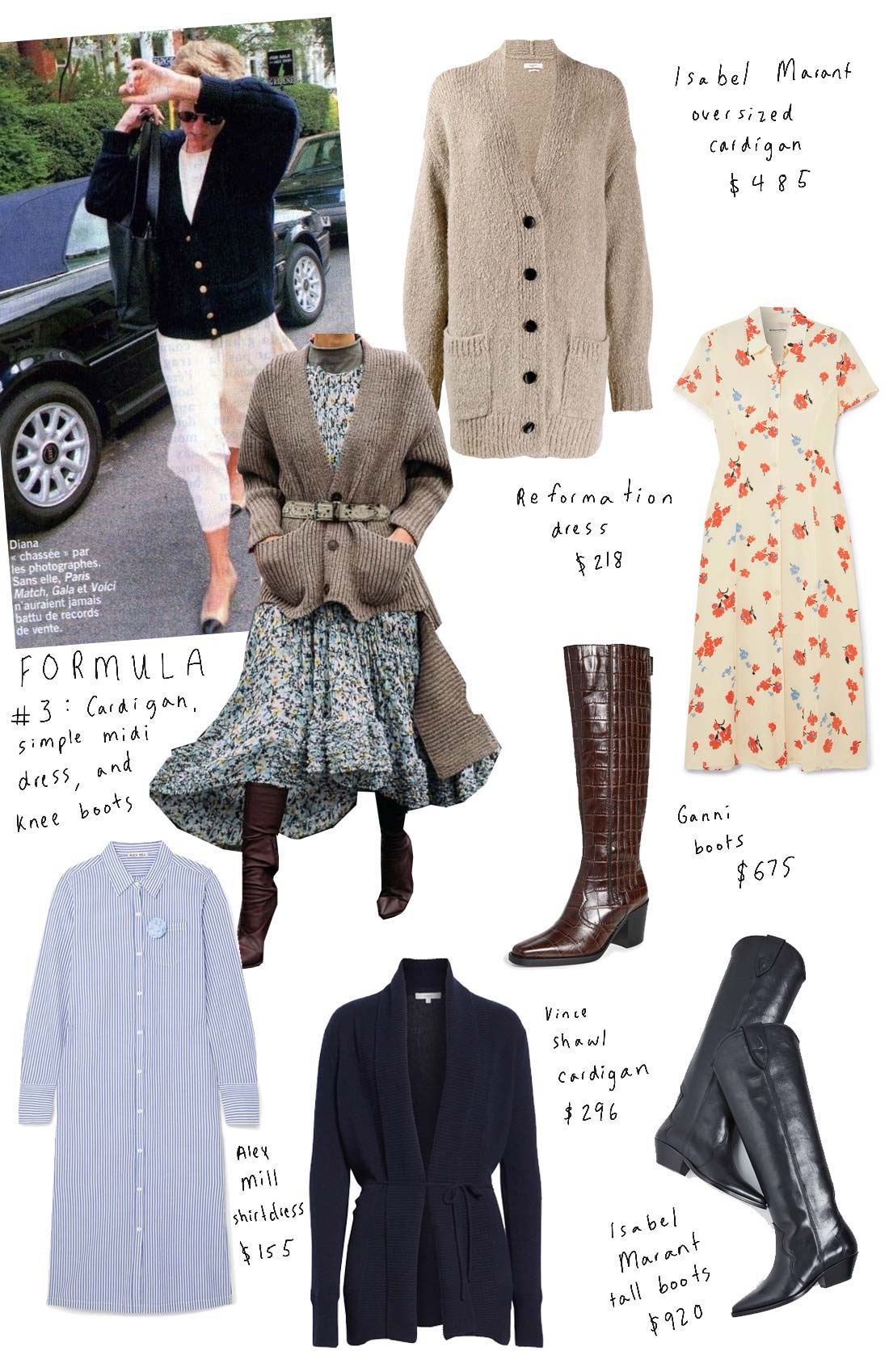 I have been obsessing on this picture of Princess Diana in a preppy navy cardigan over an ethereal white dress. It is one of the most chic outfits I have ever seen and I have been obsessing on pulling together some similar looks. The addition of boots make this outfit forumula fall-friendly, and some of the 80s inspired boots that are out right now would most definitely be Princess Di approved.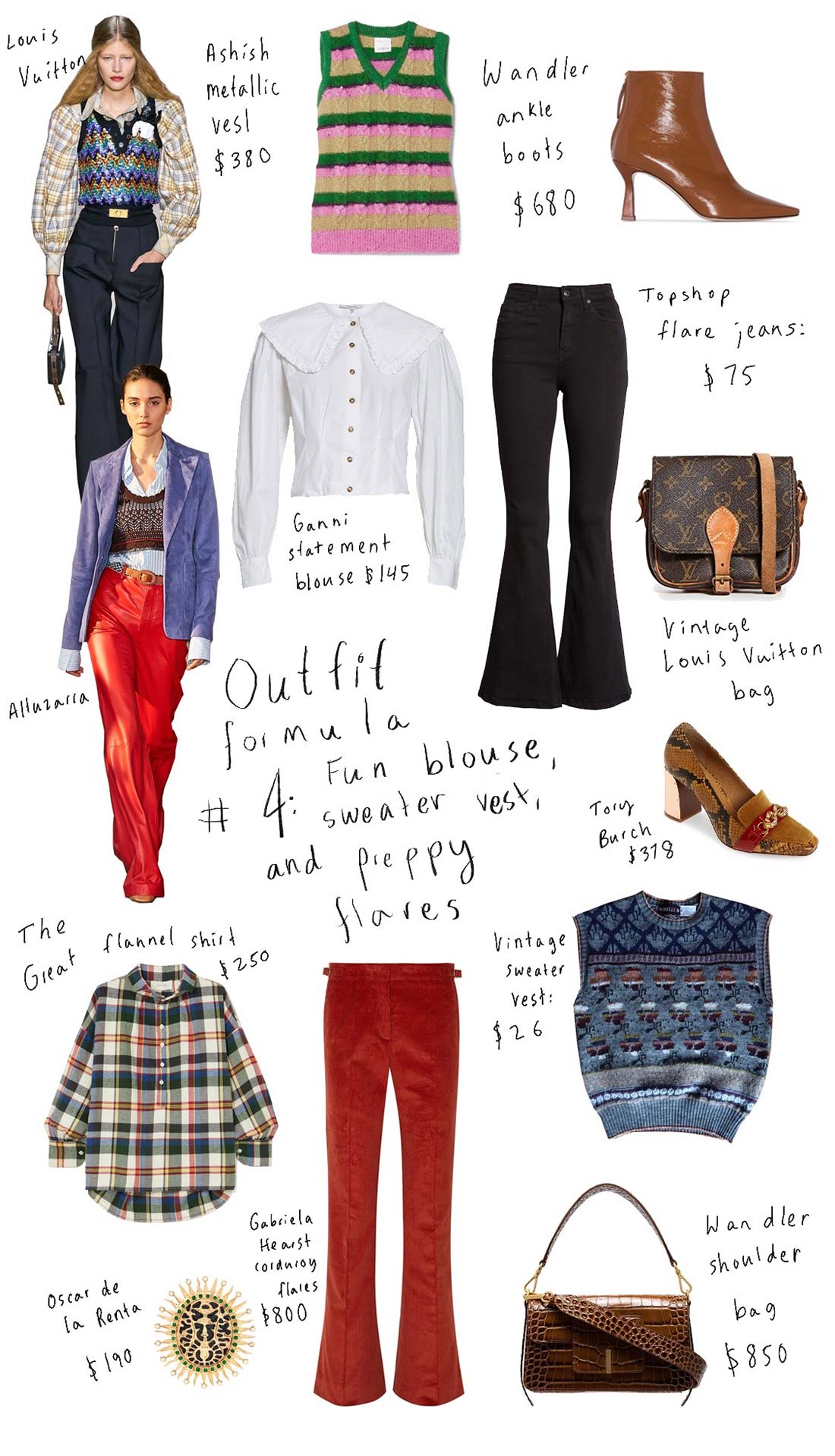 I got very excited when I saw the Altuzarra and Louis Vuitton shows from Paris this week. Kooky 70s prep is a style trend we could all be having a lot of fun with. Find a shrunken vest to layer over a printed blouse (this is easy to score when you shop vintage, try Ebay for the vests). Add high waisted bootcut pants or jeans (bonus points if they're corduroy) and have yourself a party adding neckerchiefs, brooches, or flashy belts to the mix.
Hope you guys like these four outfit ideas! What are you most looking forward to wearing this season?