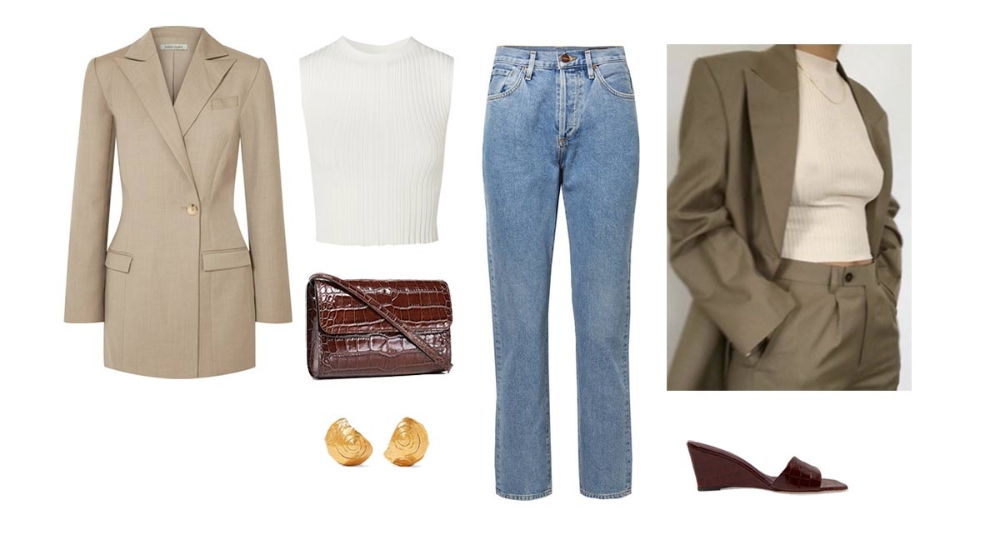 Click on the items to shop the looks!
Every few years it's good to reassess the necessities of your wardrobe, and I think fashion has reached that point where it's important to think about what looks relevant and is easy to wear right now. I've been looking at my own wardrobe as well as some fashion inspiration from the runways and I have come to some conclusions about what the new fashion basics are.
1. Beige Blazer
Oatmeal, flax, beige, sand, whatever you want to call it…this soft shade feels more fresh than your regular browns and greys right now.
2. Ribbed tank top
I've noticed that the classic ribbed tank top has become the go-to of many style bloggers lately. And all you have to do to get the look is buy a pack of Hanes mens tank tops. You can hack them off with scissors if you like to show a little stomach. I'm all for a cheap and easy style staple.
3. Chocolate brown accessories:
Chocolate brown is color that is trending hard at the moment and one of the easiest, most classic ways to incorporate it into your wardrobe is with polished accessories. Think mock croc shoulder bags and classic patent brown mules.
4. Straight leg jeans
It's been all about high waisted straight leg 90s denim for the last few seasons, but I have noticed a shift away from cropped jeans and towards extra long jeans that slouch a bit at the bottom. Think Kendall Jenner here. Find a pair of extra long jeans like these and everything else you wear with them will look instantly more fresh.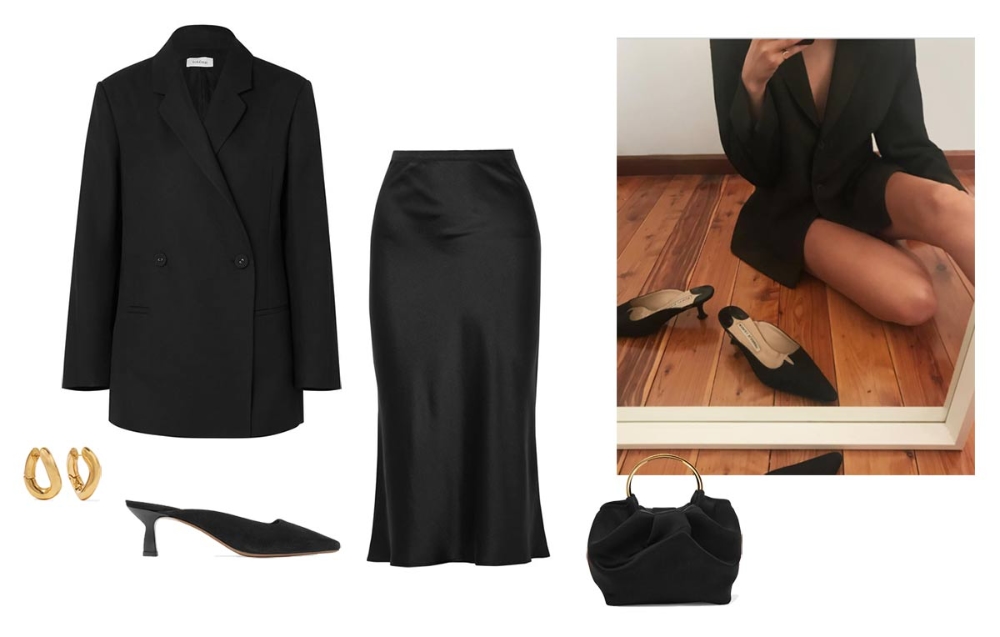 5. Slip skirts
Flattering, classic, sexy, and super easy….it seems the slip skirt is every fashion girl's go-to at the moment. And why not? A skirt like this looks good with everything and can easily go fancy or casual. Pair it with an oversized blazer and sleek mules for evening, or wear it with a sloppy vintage tee and simple sandals for day time. If you are looking for a classic to invest in, this is one that is tried and true.
6. Simple mules
Remember when it seemed like every pair of designer shoes were 5 inches tall with way too much going on? Luckily fashion has moved past that phase for now. Minimalist mule heels are everywhere and I think we're all feeling grateful for some shoes that are both lovely and easy to wear. These look great paired with dark denim, slip skirts, cropped trousers, or A-line skirts (think 90s Prada).
7. Artistic gold hoops
Gold hoops earrings are a Sade-approved classic and over the last few years we've seen designers revamp the classic hoop earring with a more artistic touch.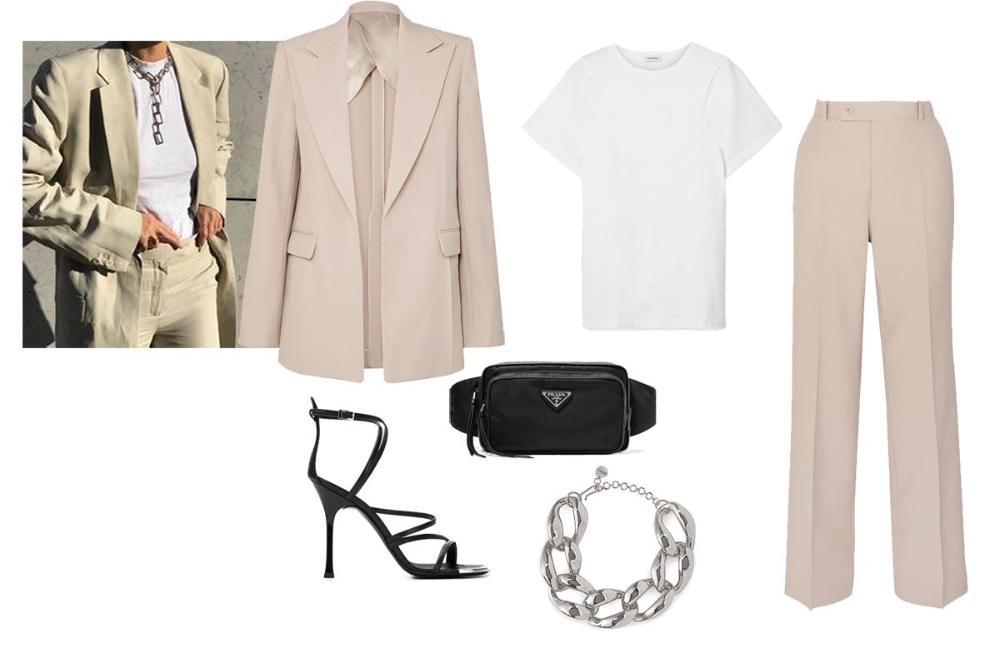 8. Suit dressing
Suit dressing was all over the runways for next season so I think it's safe to say it's here to stay. Invest in a light colored suit for spring. Worn with a silk blouse they make for excellent workwear, but you could pair it with a silky camisole and sexy heels and statement jewelry for an evening look. And when it comes time for fall you can keep wearing it by layering heavy coats over it and knit sweaters under it!
9. A belt bag
It has taken me a while to warm to fanny packs, but I'm a convert. It's a fun way to add shape and style to many different looks, and the suit look shown here would really be great way to wear one. I am thinking about getting this Prada belt bag soon!
10. Sexy sandals
Strappy sexy Y2K style heels are back and they are undeniably flattering. They bring an element of sexiness to a mens suitwear look like this.