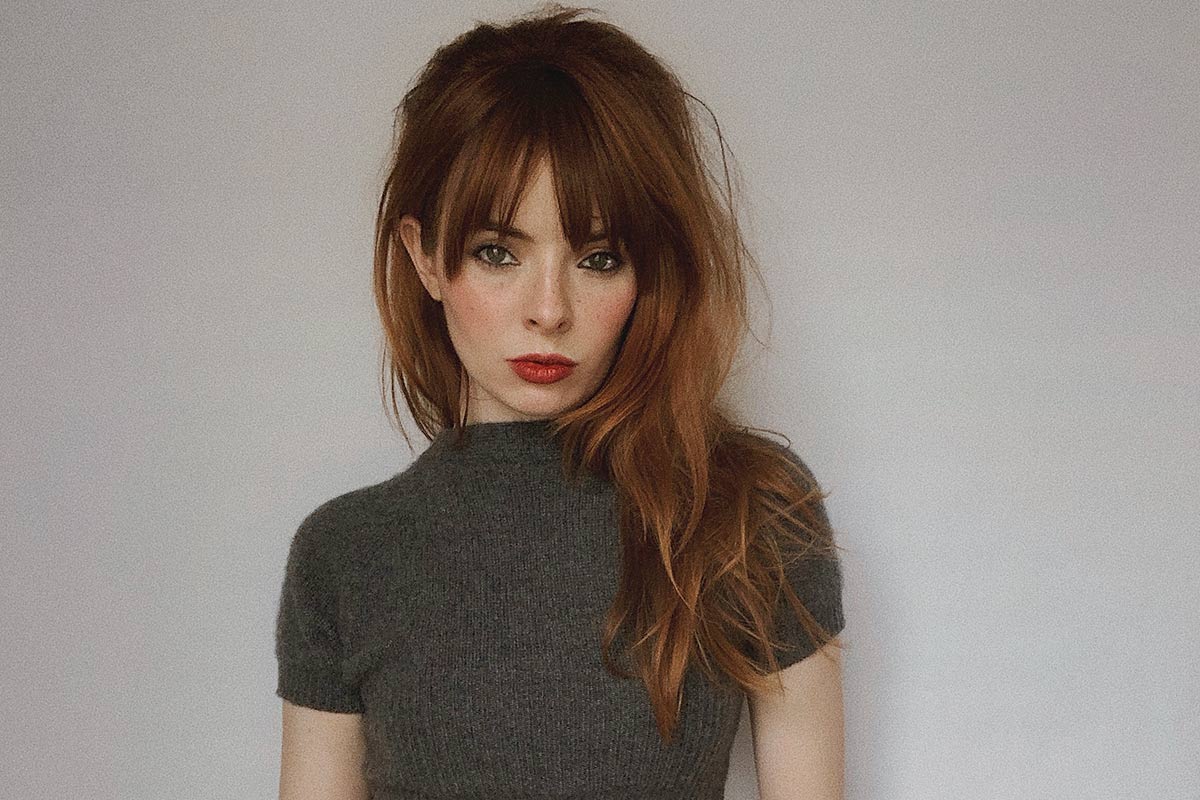 When I posted this picture on Instagram, a lot of people messaged me asking how I did my hair like this so I thought I would show you how. You can watch my IGtv episode to see how I did this hairstyle and read on below to break down the products I like to use and why. I have had a lifelong obsession with big hair. Maybe it's because I am from Texas, maybe it's because I am obsessed with sixties hairstyles. Probably it's a little bit of both.
My hair texture is actually very fine and quite straight, so it takes a lot of products and tricks to make it big and voluminous.  Here is what I use to cheat big hair.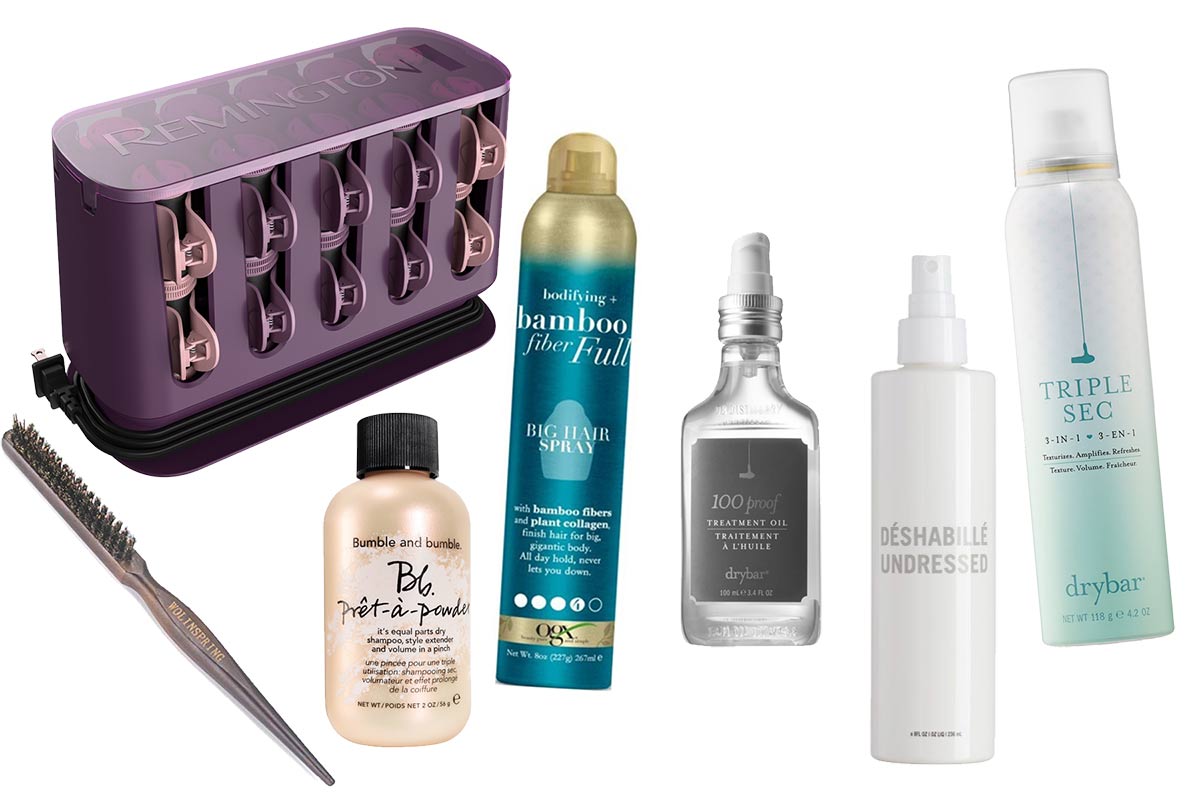 Hot rollers have been out of favor for a few decades now but for me, they are the one hair tool I can't live without. Hot rollers are incredibly effective at giving lift and lasting volume. This is vital to getting the big hair look! Hot rollers started being used in the '60s. Look below at these images of Pattie Boyd in 1967 using hot rollers to create the hairstyles of that era. Hot rollers are perfect for getting that dramatic lift at the root. Now that I have bangs I am really enjoying using my hot rollers to create some 1960s inspired hairstyles.
If you look at 90's backstage photos of supermodels you will find lots of pictures of Linda Evangelista and Kate Moss with hot rollers in. You never see hot rollers being used backstage these days, I guess because stylists now use curling irons and then pin the curls in place instead. That's fine too, but that technique is really time-consuming and tricky if you're doing your hair yourself and don't have the skills of a professional stylist. Hot rollers are easy to use and they allow me to do my makeup and pick my outfit while they cool down. A real time saver!
I have tried many different brands of hot rollers over the years and my favorite are the ones by Remington. They have a new hot roller model out with clips that hold well and don't dent your hair. I would look into Remington if you are wanting to invest in a set of hot rollers for yourself. If you don't want to buy them new try eBay for hot rollers. For the hairstyle I am wearing in this Instagram, I had done a hot roller set earlier in the morning. You can see most of the curl fell out, but the volume remained. That's what I was going for. My secret, if I want my hair to look really great in the evening, is to do a hot roller set in the morning. That way by the time I'm ready to go out, I'm left with some nice bend in the ends of my hair and lots of volume. Very undone Bardot hair.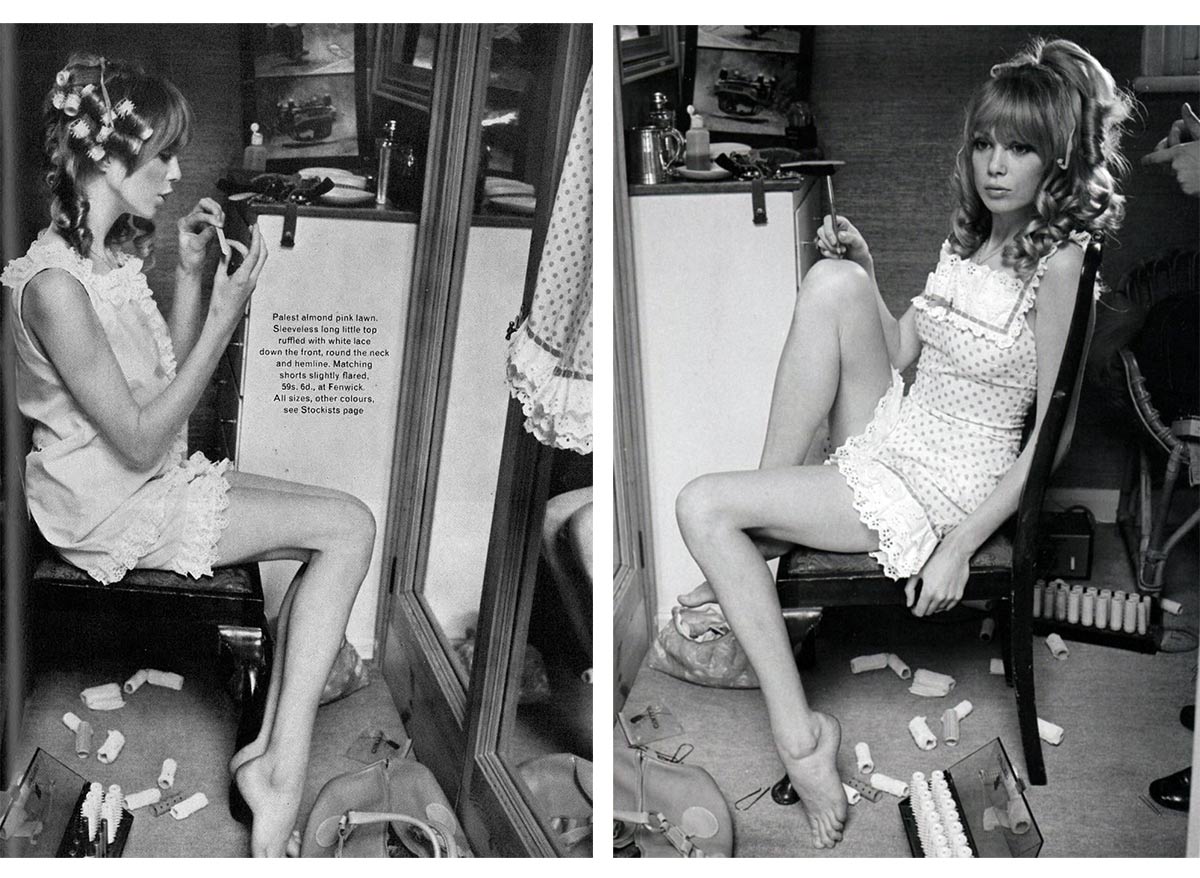 I am picky about my hairspray. I like Elnet a lot, but lately, I have been using OGX's Big Hairspray when I want really voluminous hair. It adds a lot of body and heft to my fine hair and I find it holds curl well too. I found mine at CVS.
3. A Hair Oil
I use a pump of hair oil on the ends of my hair after a roller set to give polish and reduce any frizz. The Dry Bar's 100 Proof Treatment Oil has been a favorite of mine for years. It helps keep dirty hair with lots of dry shampoo from looking dusty and dry.
A sea salt spray gives my fine hair a lot of body and texture, and helps give an undone look that makes my big hair look more high fashion and less Malibu Barbie. I have tried a lot of sea salt sprays and many of them suck. A lot of sea salt sprays just make my hair chunky and dry, or worse, greasy! I am a die hard fan of Hairstory's Undressed spray. It's incredibly lightweight and never gunks up my hair, but gives you the perfect sexy Anita Pallenberg finish. I always load my hair up with a ton of Undressed before I blow it dry too.
I have tried so many different brands of dry shampoo, but when I want big hair I use Bumble & Bumble's Pret a Powder. If you have fine hair, this stuff is a godsend. It really helps build up grit and texture in my hair, while also adding a ton of volume. This is a must-have product if you are after big Bardot hair.
6. A Boar Bristle Teasing Brush
Teasing the crown of your hair gives you an instant bombshell effect. I lift sections of hair at my crown  straight up and forward, and then use a boar bristle brush to backcomb just the roots of the section. Do this in small sections around your crown, and then lift up all of the sections you backcombed and mist with a touch of hairspray. Backcombing gets a bad rep, but it is very flattering once you learn how to do it correctly.
7. A Texturizing Finishing Spray
The more texturizing and volumizing products you layer into your hair, the bigger and better it will be. It's science! I like to use The Dry Bar's Triple Sec Spray or Oribe's Dry Finishing Spray to finish my hairstyles. I lift up big sections of hair at the root and blast it with the spray from about a foot away, and then I scrunch it in to really bring out texture.