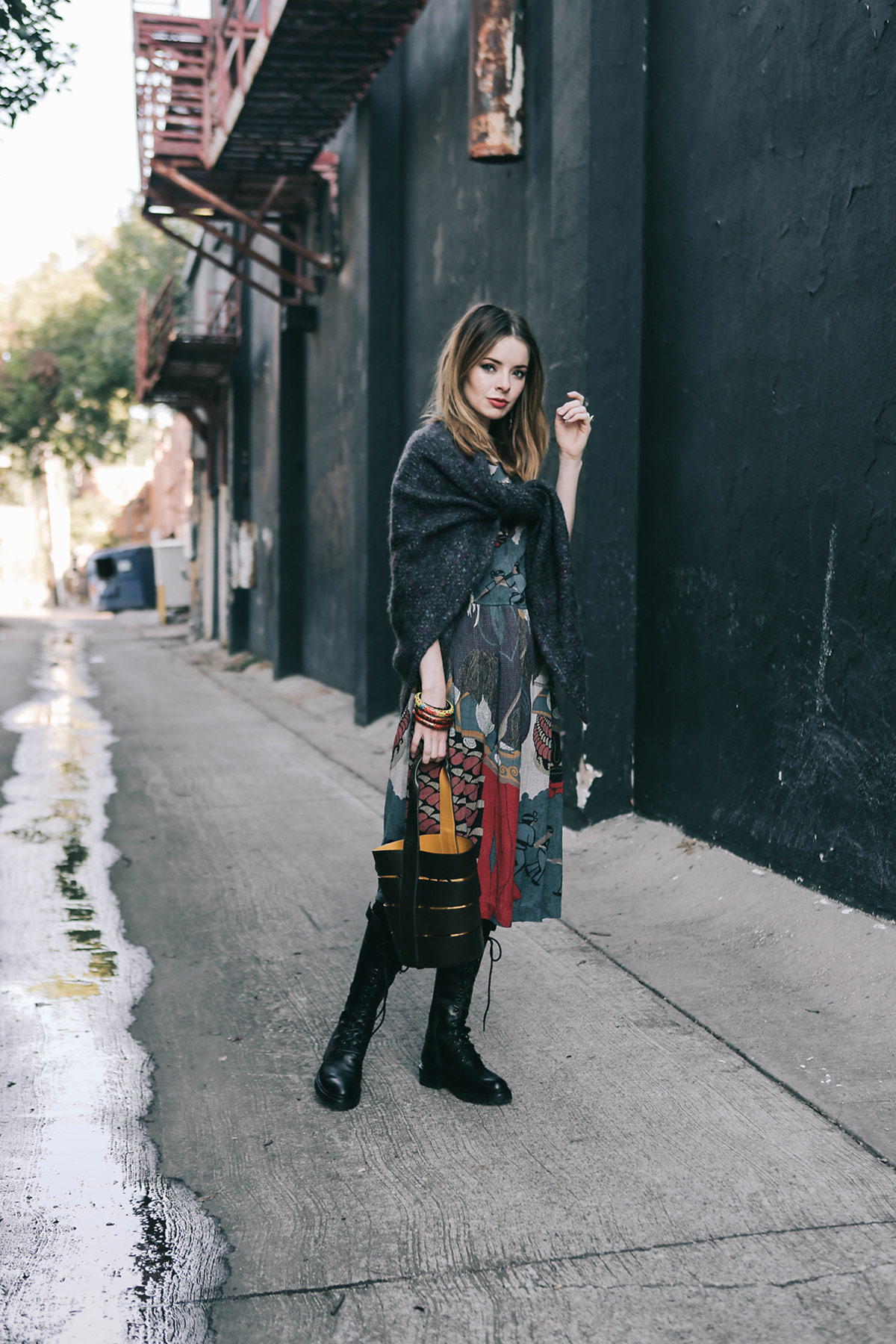 Its been a little while! I apologize that I haven't posted as much the last two weeks, we are super close to the wedding and things have been getting chaotic. We made some big changes last minute and now we are scrambling to make it all happen. I am so excited, I can't wait to share the details but I've gotta keep our surprise under wraps. It's actually been so much fun planning it all and I would say the process has been pretty laid back up until now! We are in crunch time until the big day October 21st.
I still have to share some photos from our short trip to Paris but I wanted to post this outfit as I've had a lot of requests for details on these boots. The boots are by the Frye Company. I had been really wanting these for a few months and couldn't get my mind off of them. I held off for a while but eventually decided there was not any shoe I wanted more than these, so I caved and bought them. I am really glad that I did! I have been wearing them so much since I got them and they make everything you wear look 10x more cool. They remind me of a lot of Yohji Yamamoto's boots.
Around this time of the year I pretty much only wear boots and I can tell these will be in heavy rotation. They have been so comfortable which has been really important to me lately. My best friend invited me to tag along to a fancy dinner with her tonight and I'm totally wearing these with a taffeta black skirt!
The dress I am wearing here is vintage, as is the mohair shawl and bangles. The bag is by Ferragamo, from a few years ago. As I mentioned, these combat boots are by Frye!