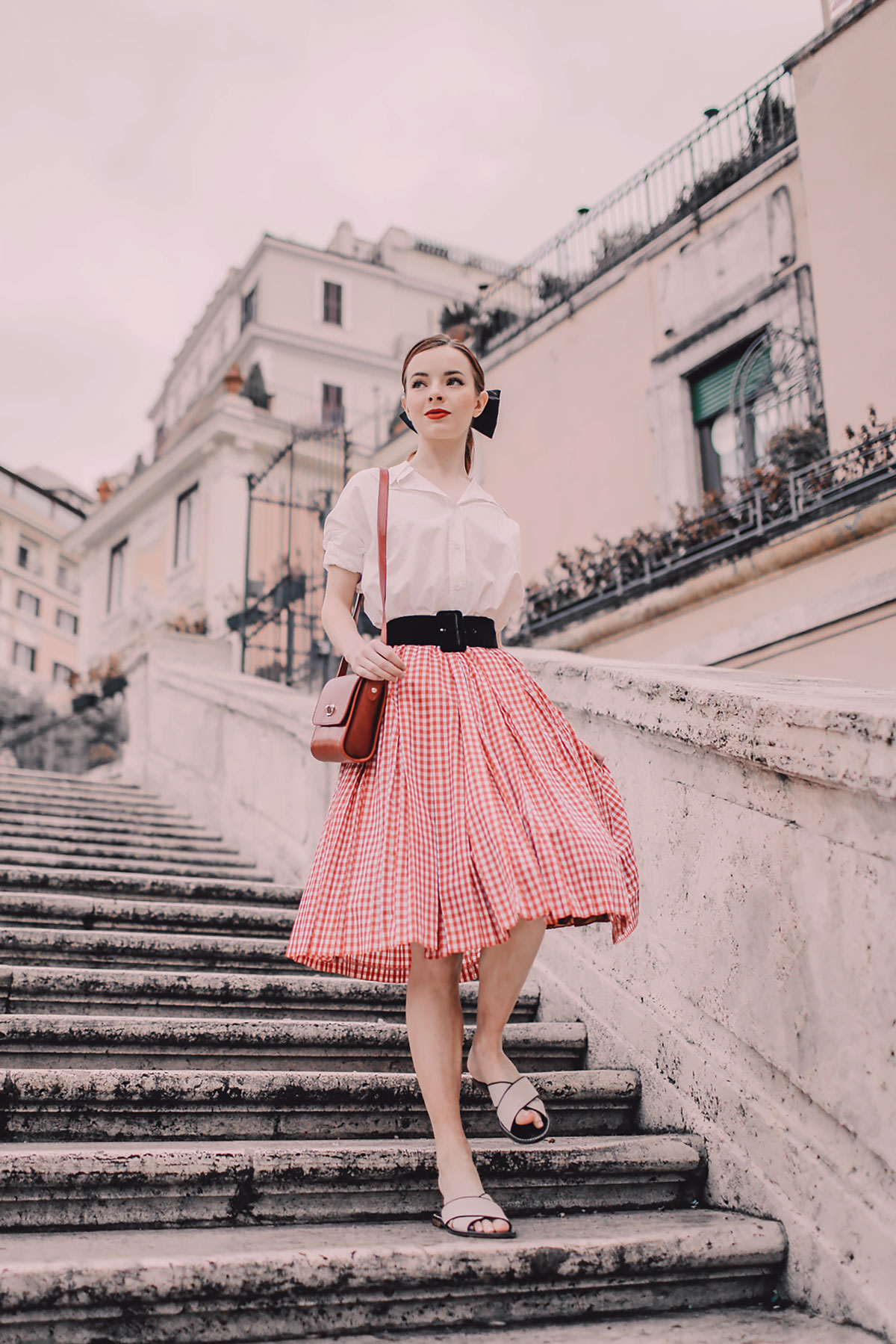 As you might have seen on Instagram, Jeff and I were in Italy last week for a quick vacation. We really enjoyed ourselves, it was such a whirlwind trip and I wish we could have stayed longer. We took so many photos while we were there, I wanted to do a round up of some of my outfits on our trip. Here are some of my favorite looks while we were in Rome and Florence.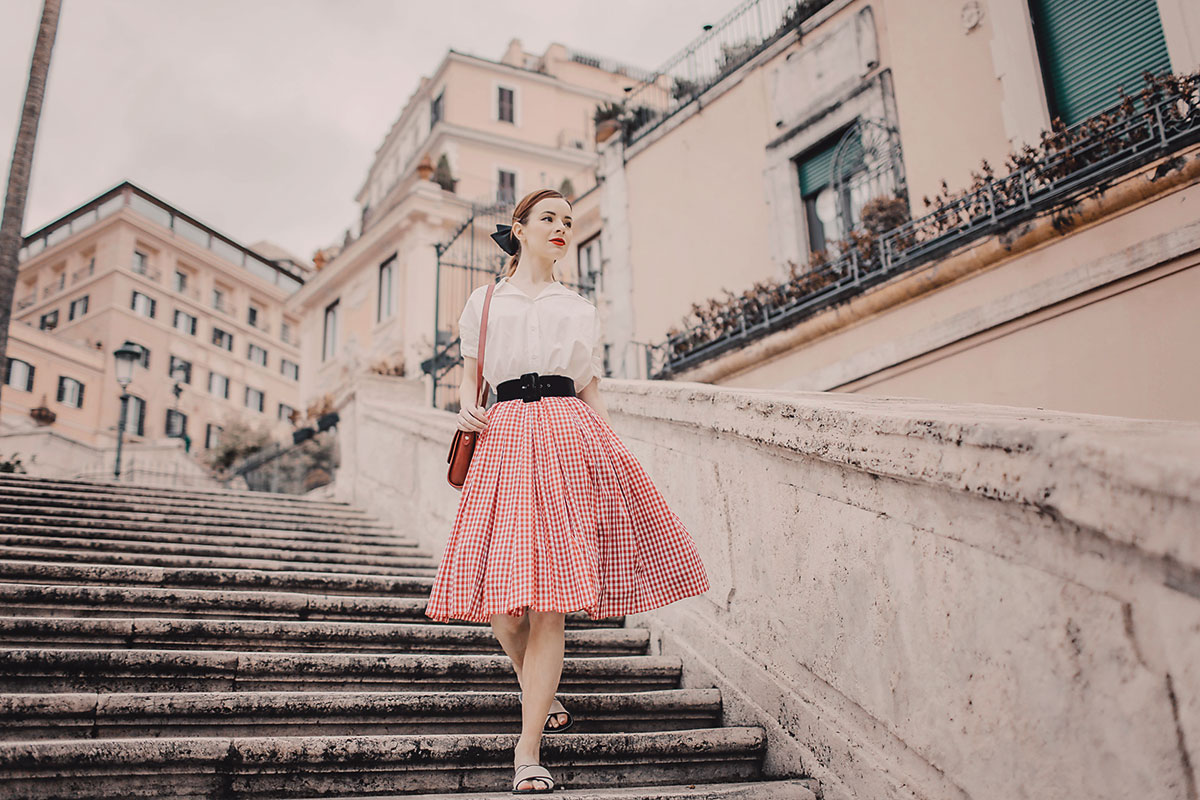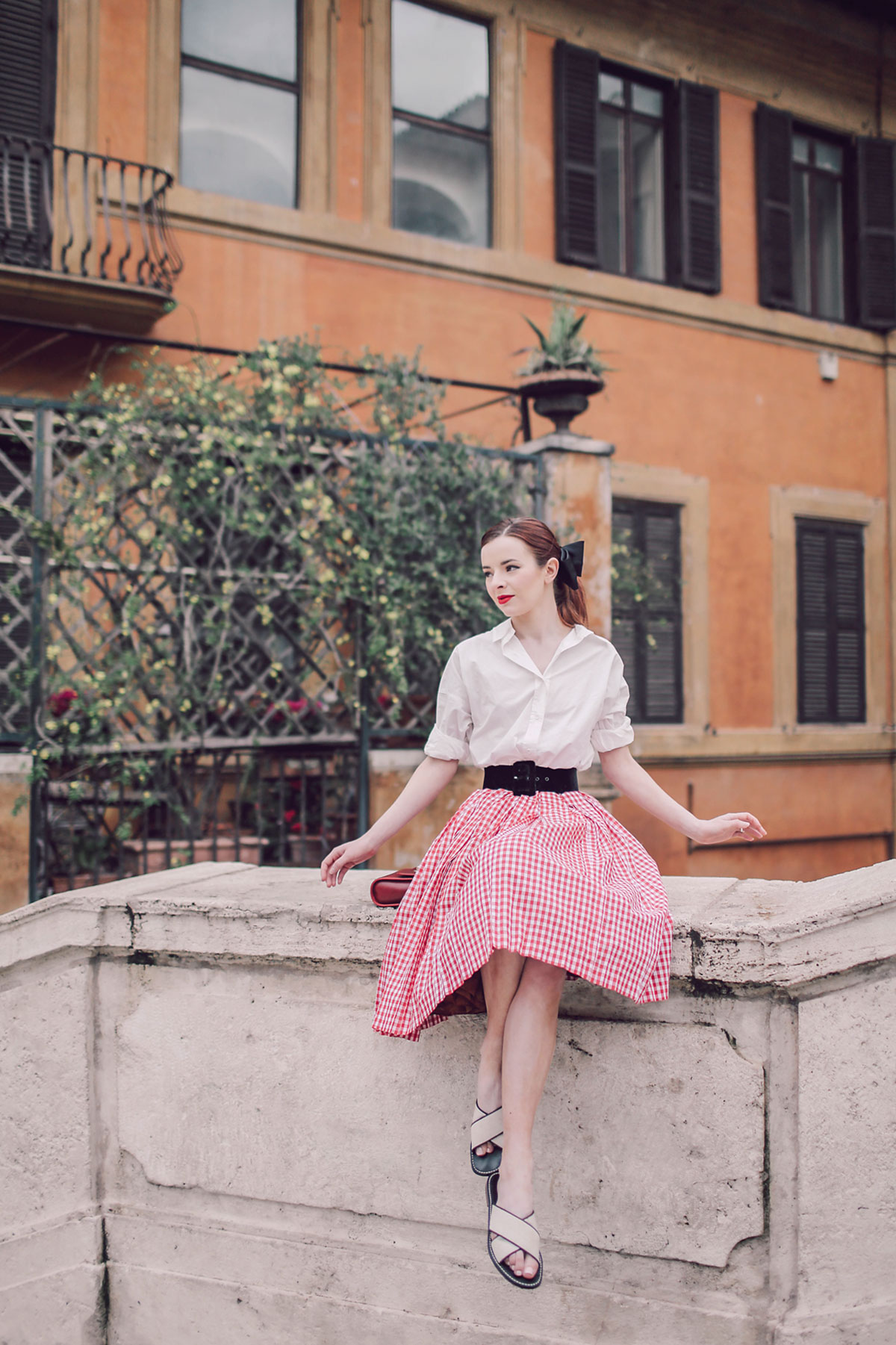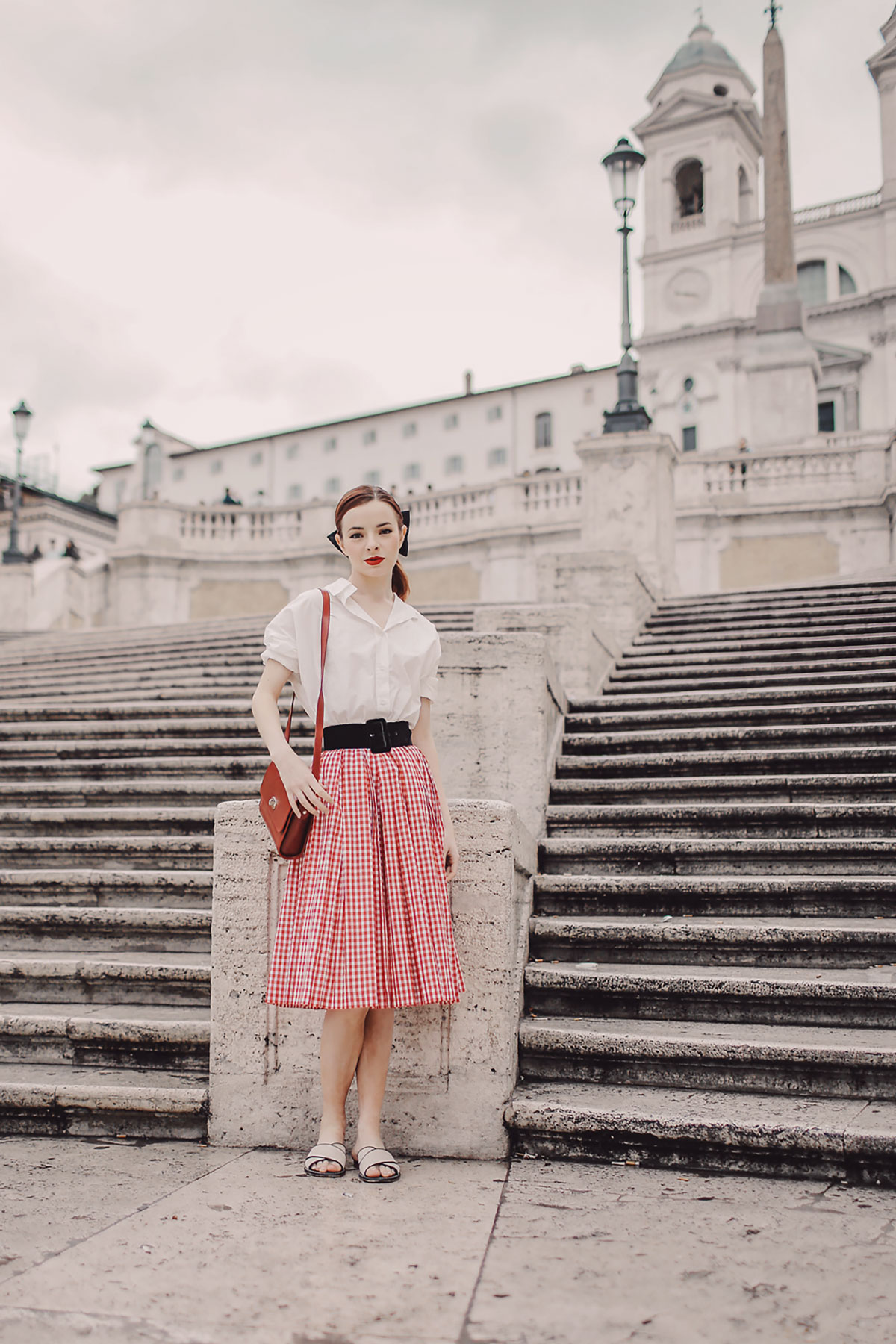 Here I'm wearing a white button down, a vintage 1950s skirt (similar here), a vintage velvet belt, A.P.C. bag, and Katharine Page sandals.

When we were in Florence we stayed at the  NH Collection Firenze Porta Rossa Hotel. It was one of the most beautiful hotels I have ever stayed in. I highly recommend if you have a special trip to Florence planned, this would make a perfect honeymoon spot.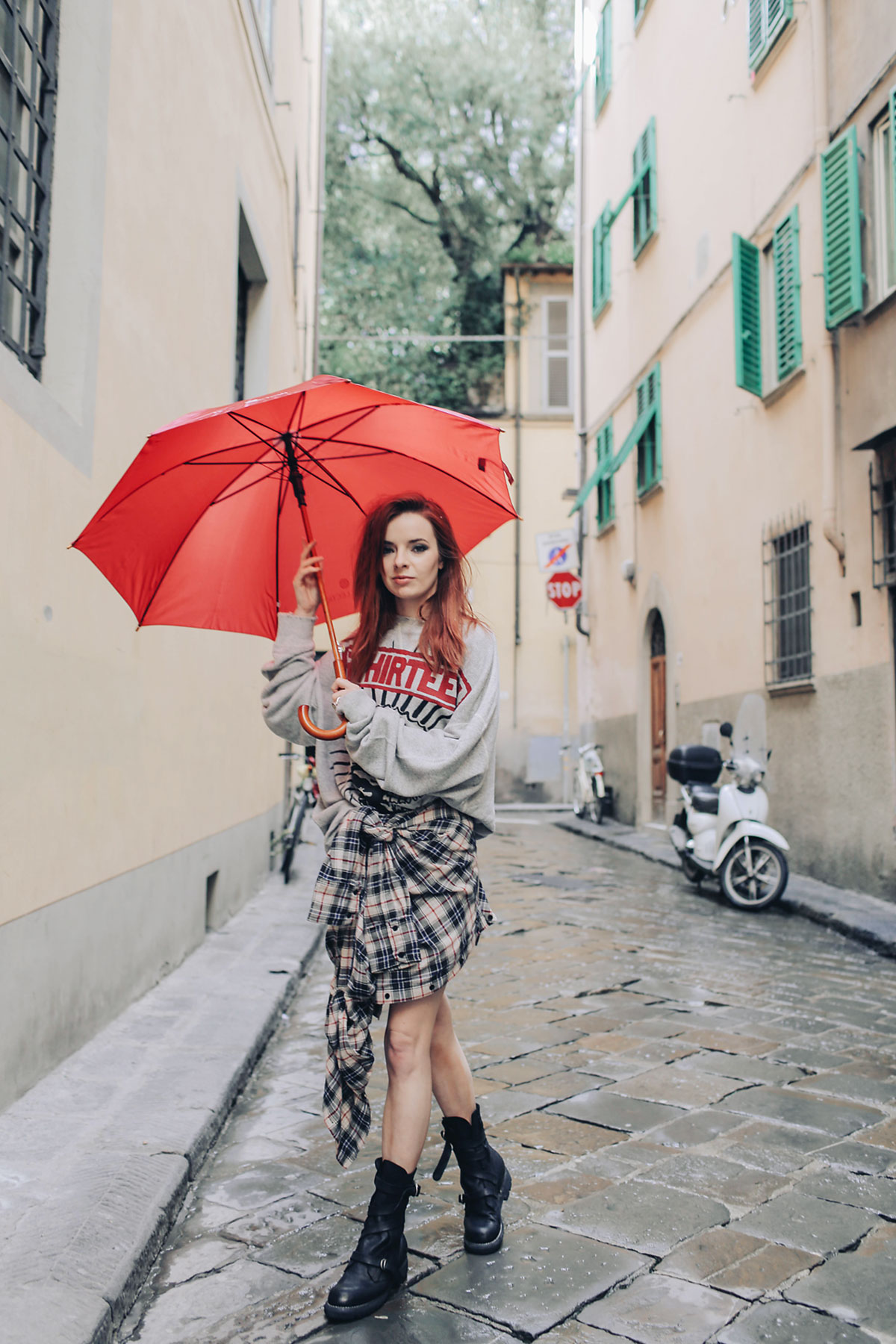 Here I am wearing a full look from Luisaviaroma, including an R13 sweater (now sold out at LVR but available here), a Faith Connexion skirt, and Guidi combat boots. Aren't these boots to die for? I've been obsessing over Guidi for a very long time now, these are the coolest pair I've ever seen.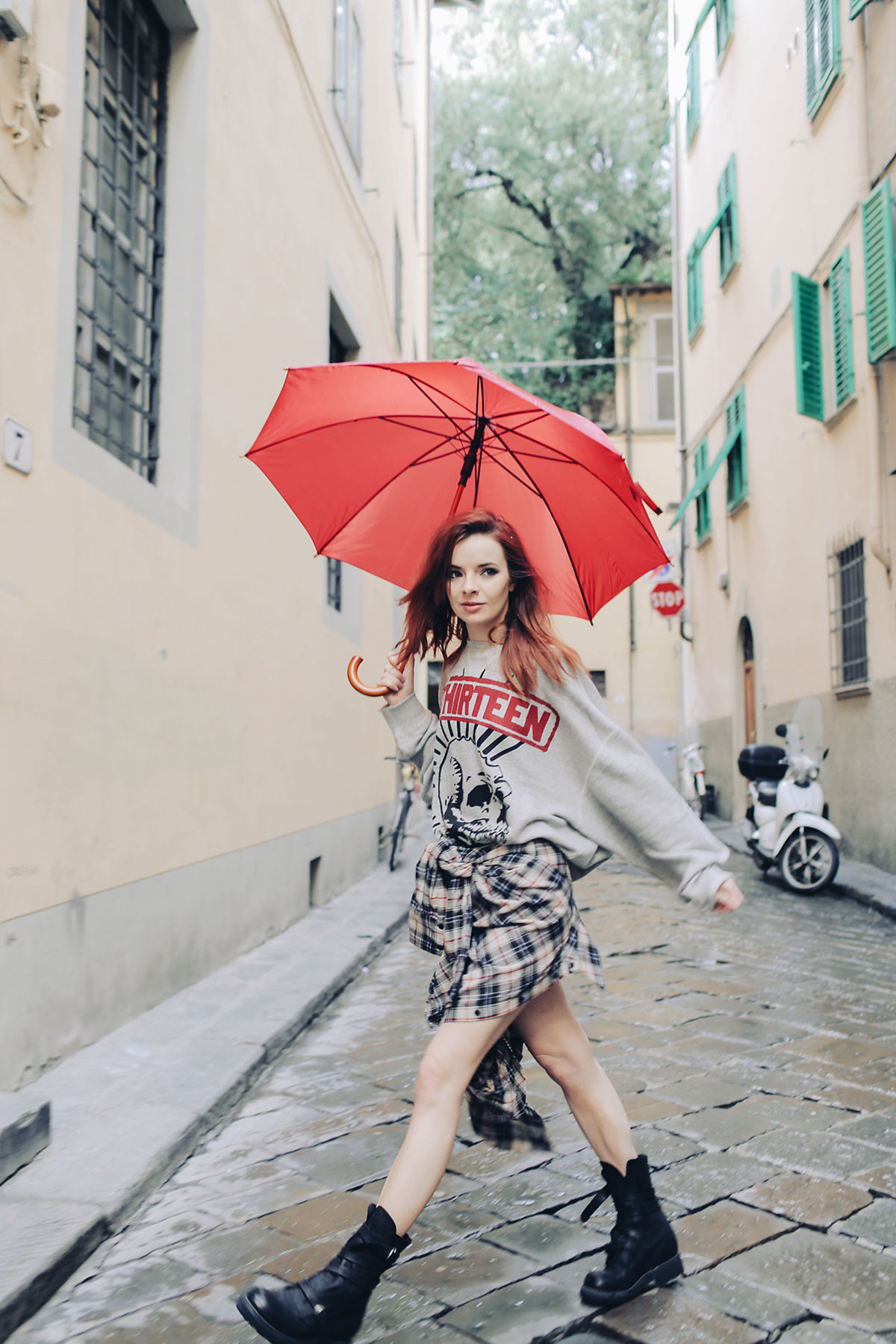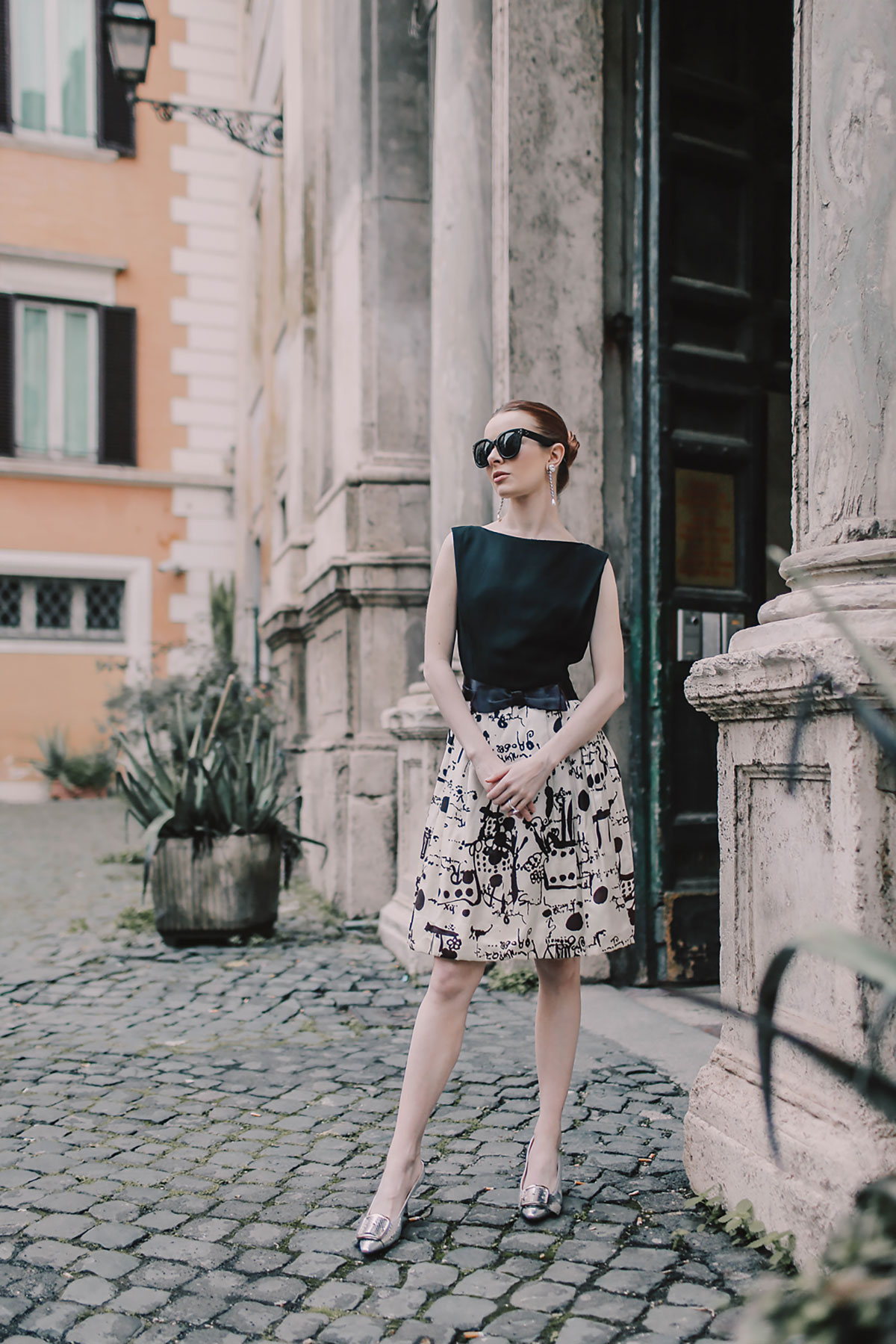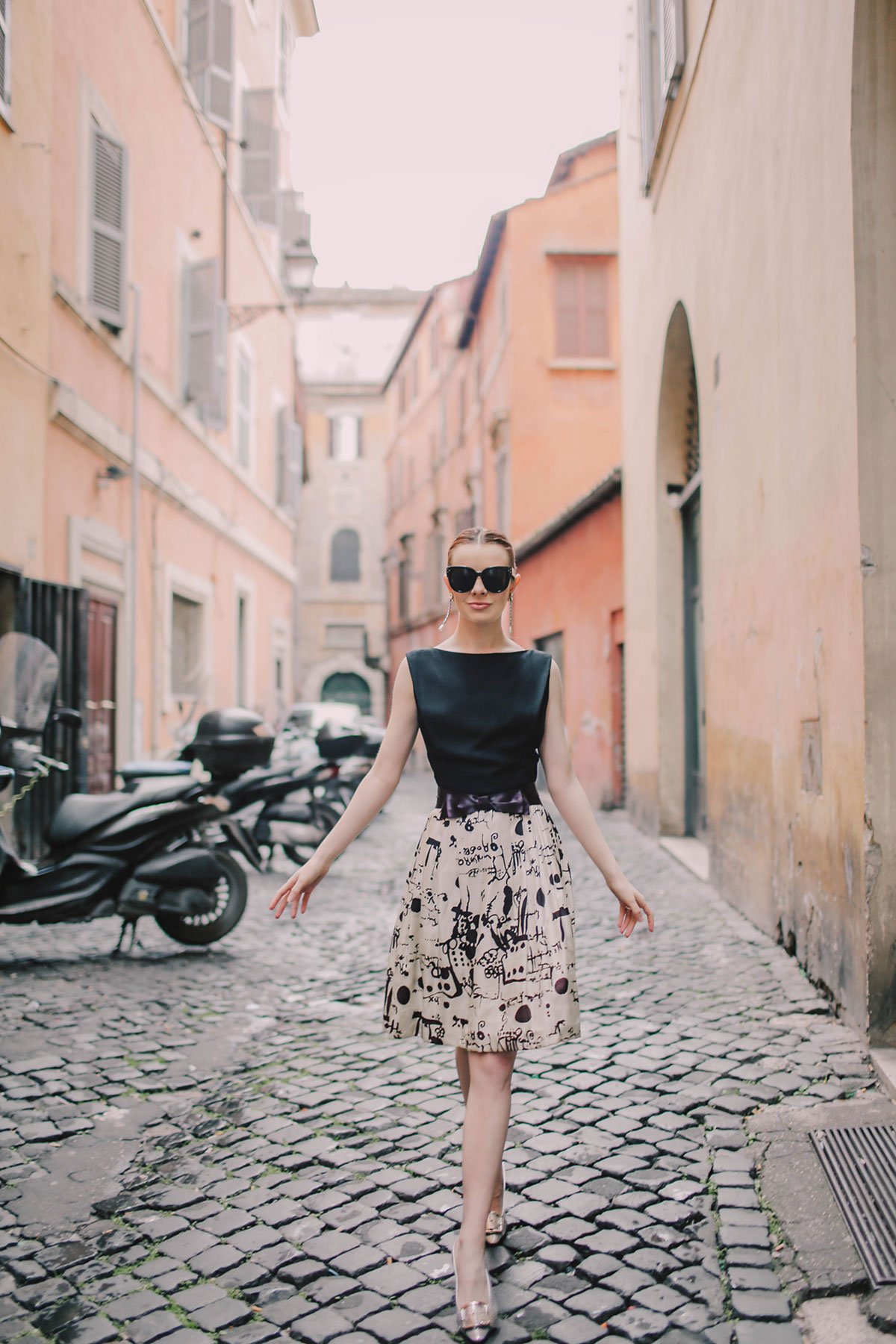 This dress is a 1960s piece my mom picked up for me at a flea market in Tulsa, Oklahoma. I have had this dress for about two years but I don't wear it much because it is so special to me. In fact, I have only worn it once prior to this, on the night after Jeff and I got married and went to a special dinner and I wore this. I'm so glad I brought it to Rome, this looked right at home in the cobblestone streets of Rome. I am wearing it here with these beautiful silver buckle Casadei shoes from Luisaviaroma. They have the perfect 60s vibe to go with this look!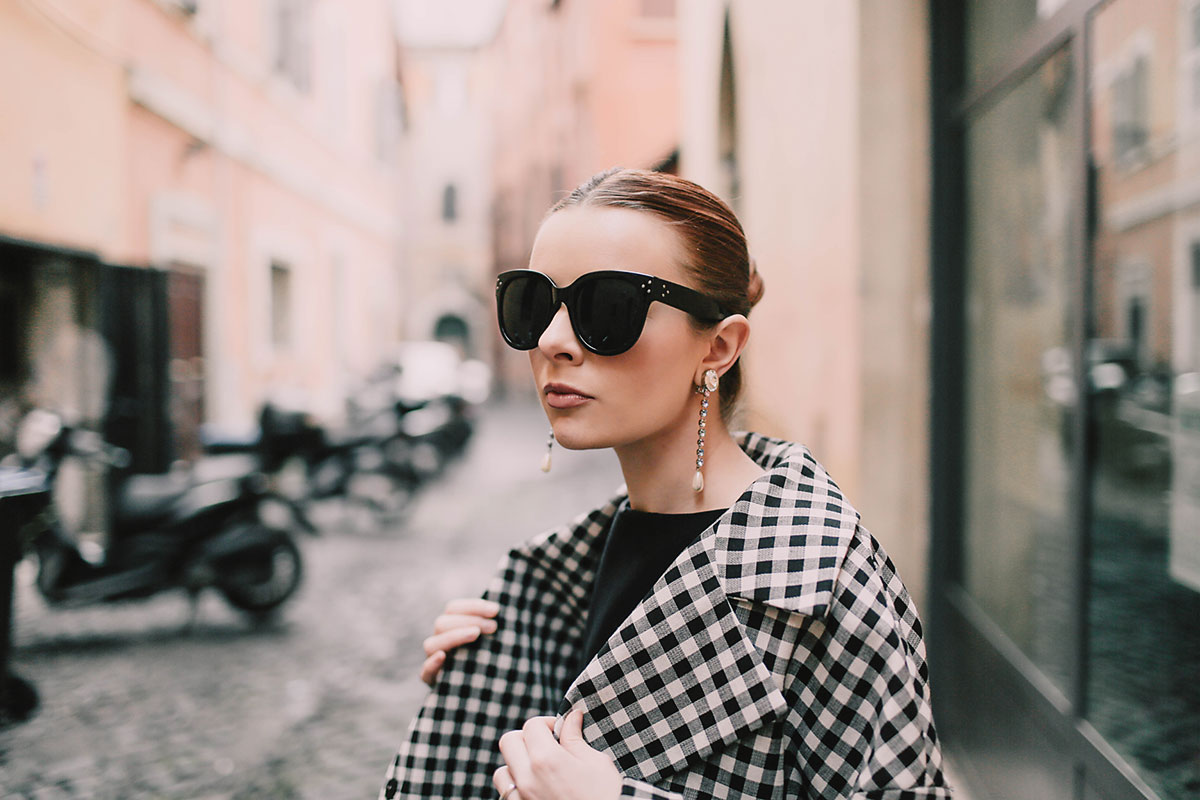 These earrings are by Miu Miu and I got them while I was in Florence. These are clip ons and I am so glad to find a great pair for my unpierced ears!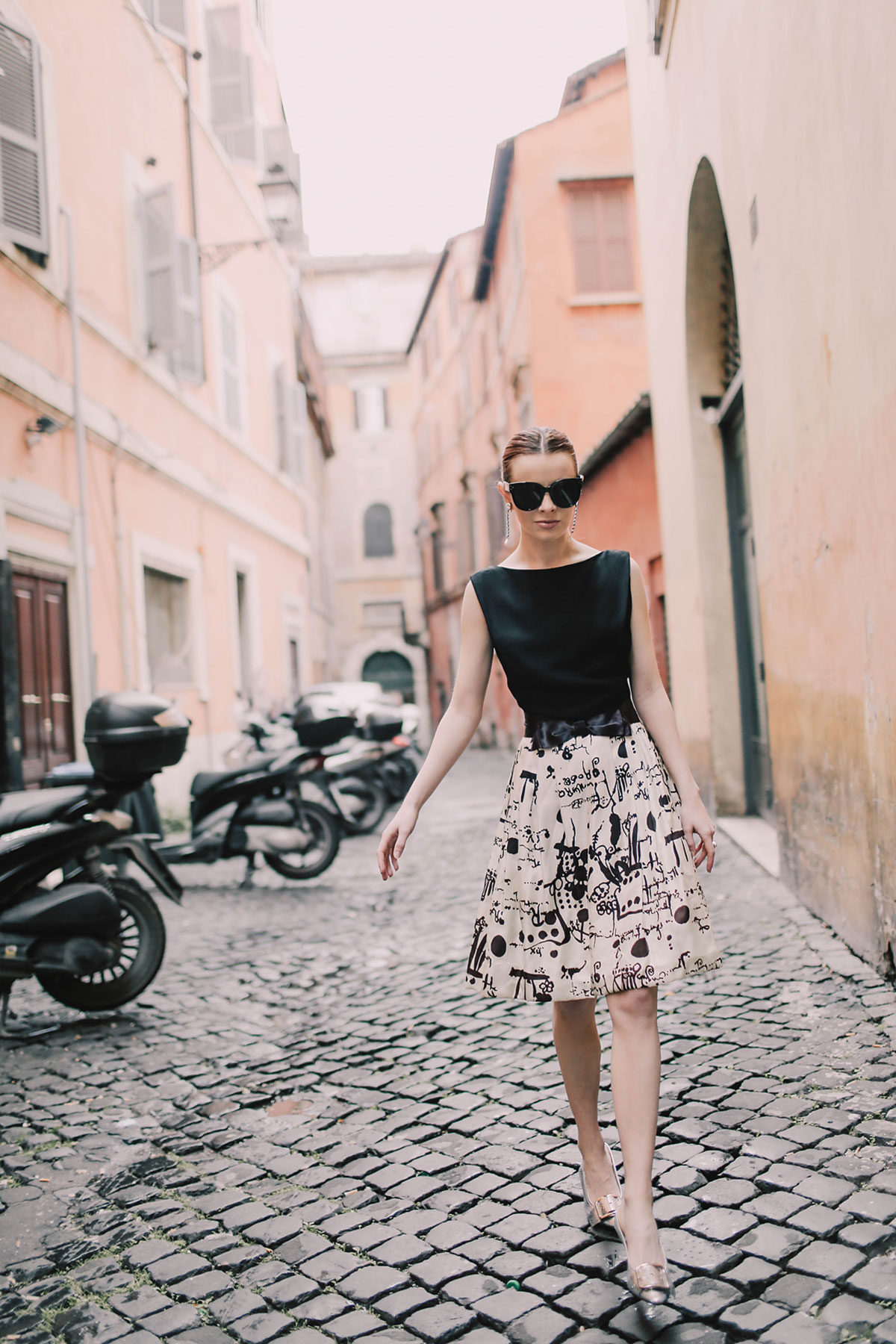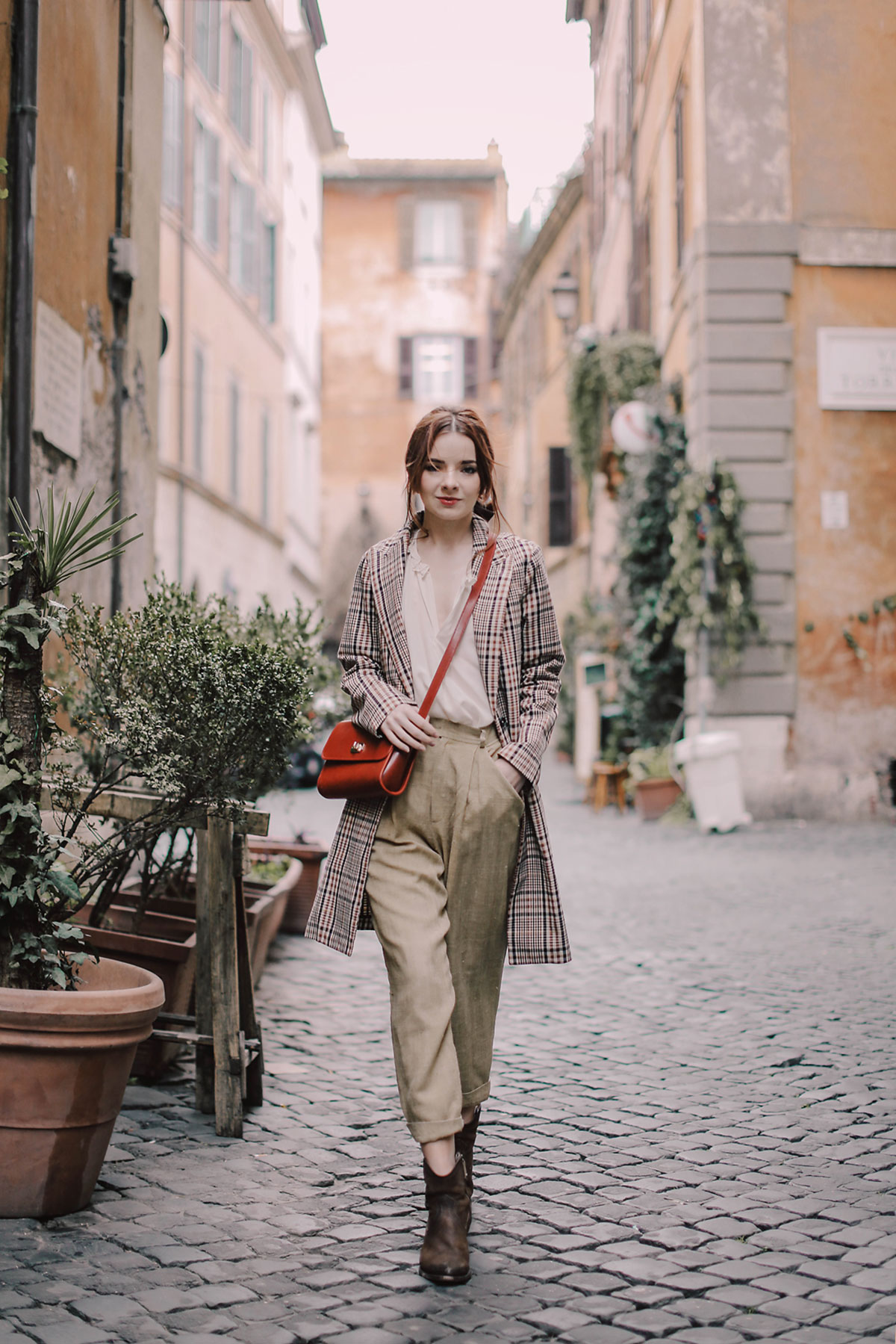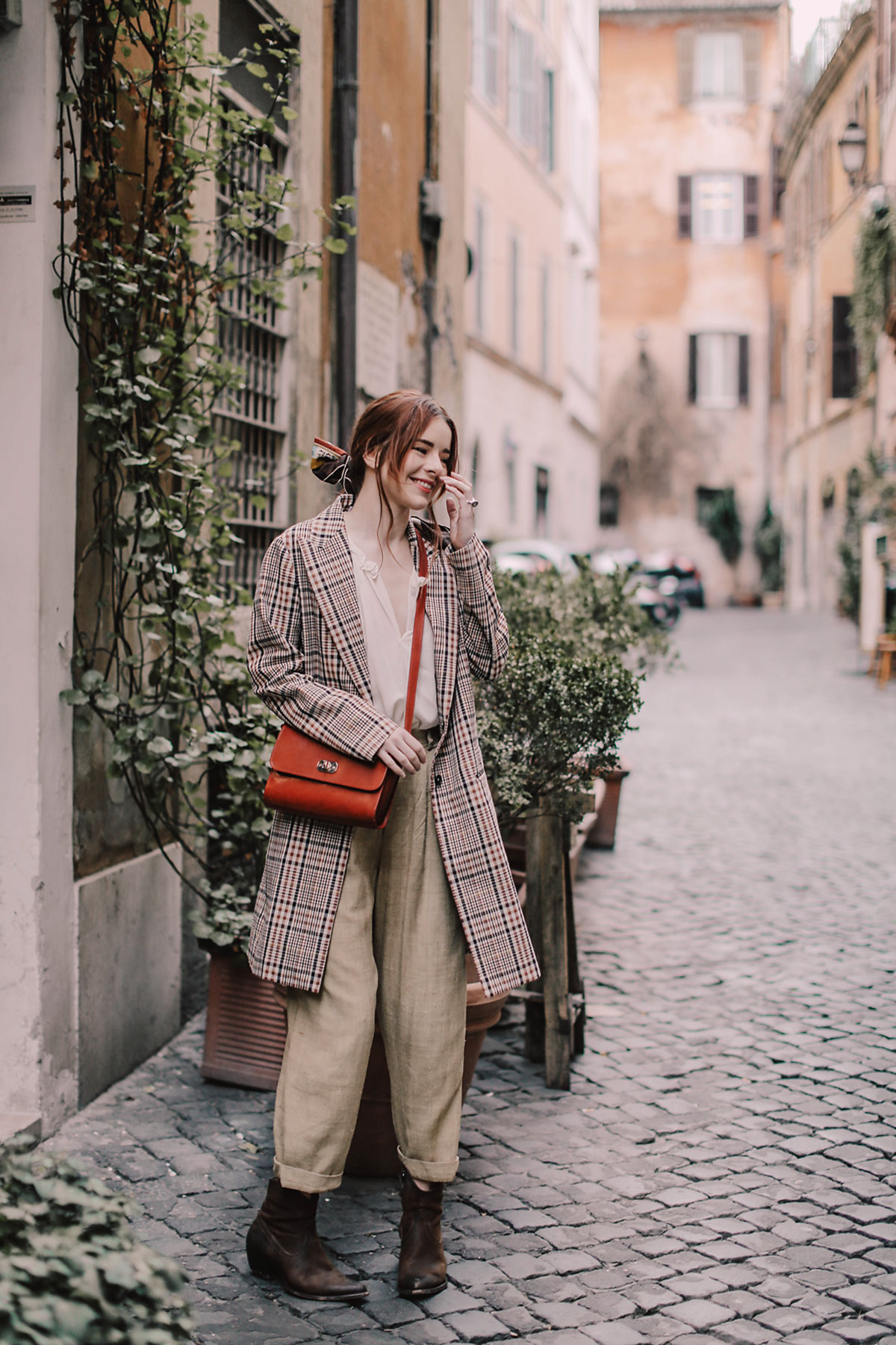 Here in Rome I am wearing a Barena check print coat, a ruffle blouse by the Great, vintage YSL trousers, an A.P.C. bag, and Frye Shane boots. These are the best boots for traveling, I have had mine for three years and they just look better the more you wear them. They are super comfortable and look good with any casual look.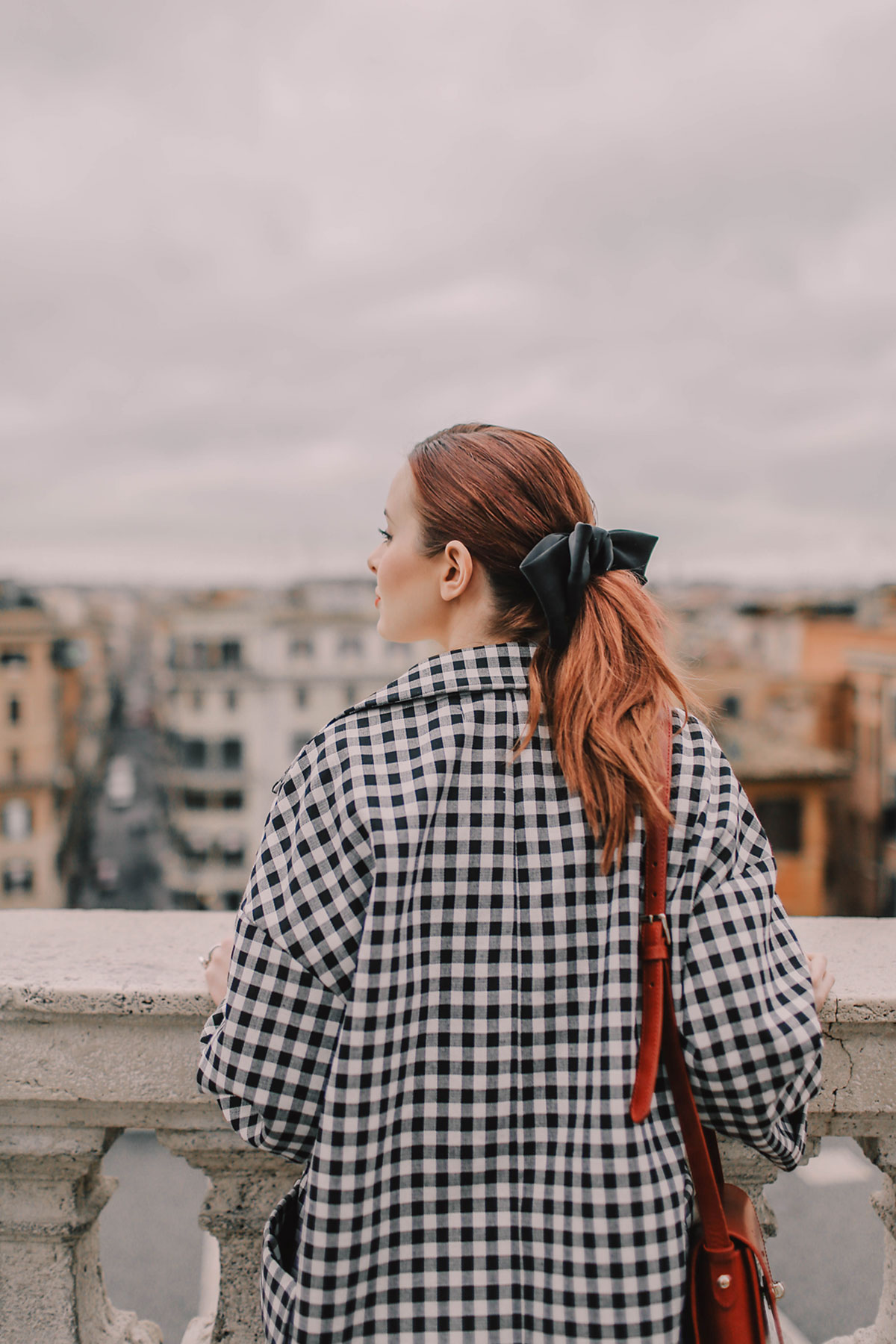 Here I am wearing a coat from Zara with an A.P.C. bag and a hair bow from Free People.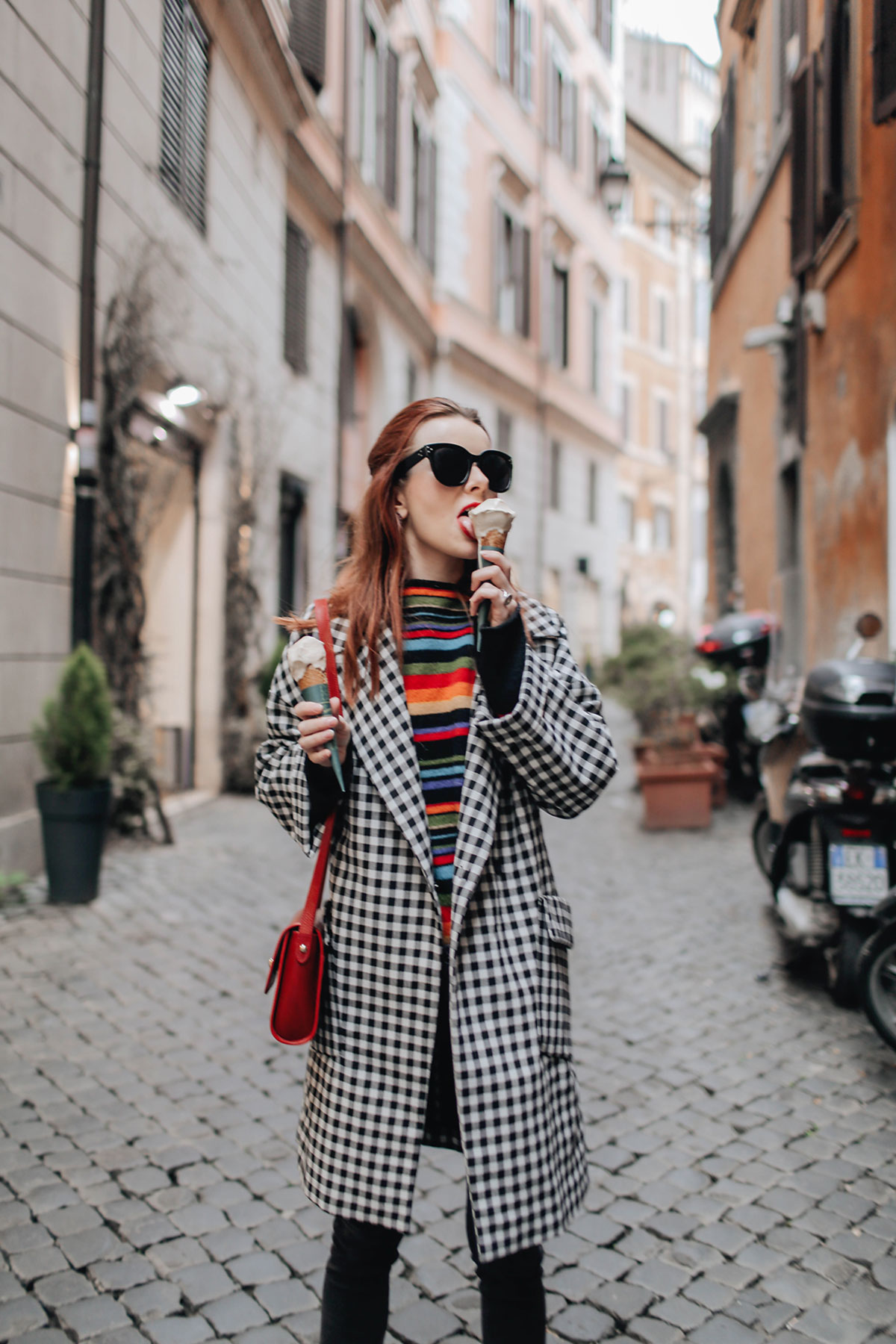 Above I am wearing the coat from Zara with a vintage sweater and A.P.C. bag.