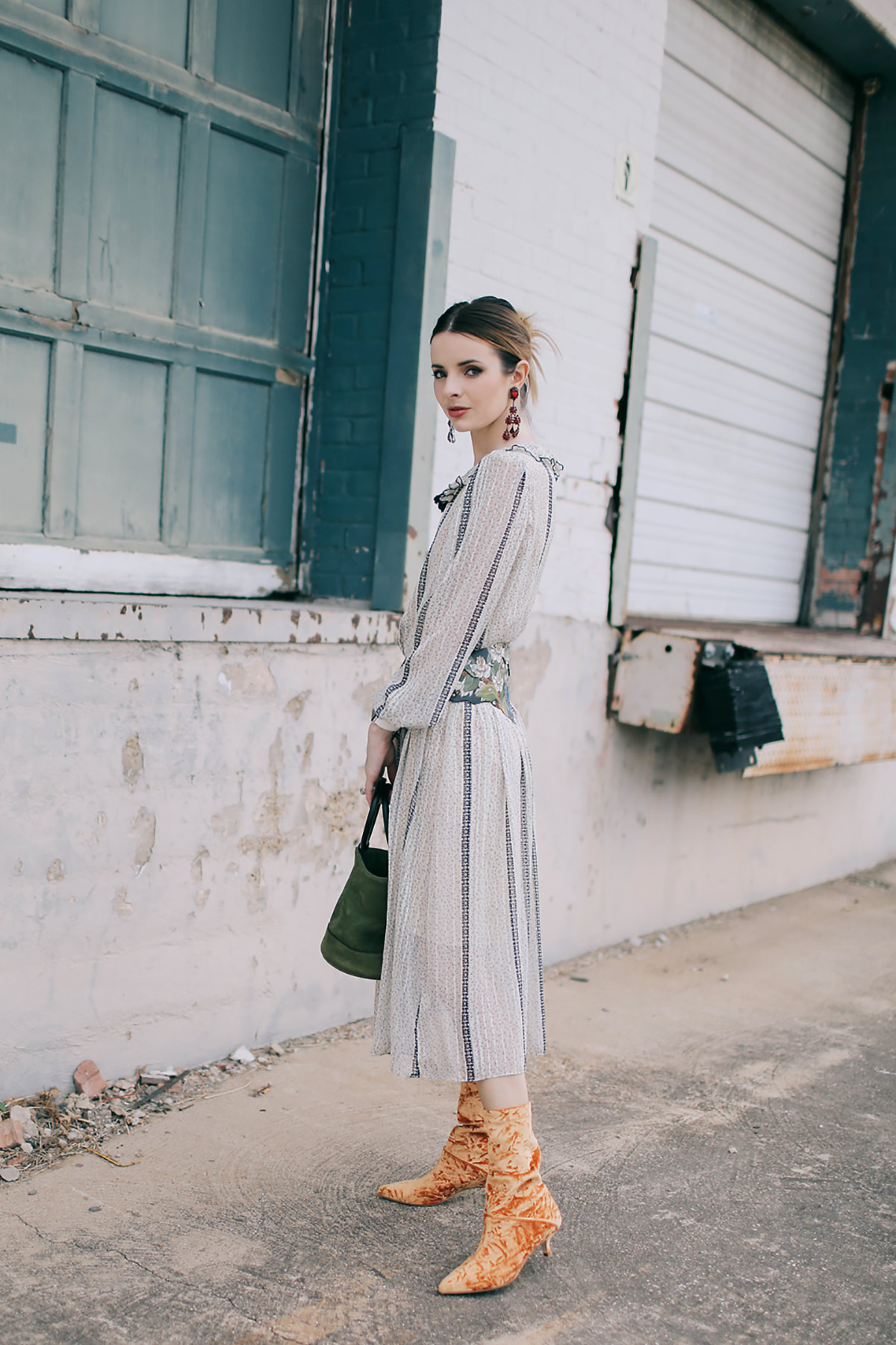 I knew I had to have these velvet Tibi boots when I first saw them a few months back. Crushed velvet acid orange kitten heel boots? Sounds right up my alley. I ordered them as soon as they became available and they were everything I hoped they would be. I own so many weird 70s and 80s kooky granny dresses and these boots are the perfect juxtaposition for styling them. I also love these with cropped frayed flare jeans and rock tees with an oversized blazer. I threw them on with some dangly earrings and an old favorite vintage dress for some wedding meetings on Monday.
I could not love them more. I haven't been finding many shoes I go bananas for lately, so to feel so fulfilled by a shoe purchase makes me quite happy as devoted shoe lover. A boot like this is so unusual that it can't go out of style. I am now wanting the gorgeous dark teal version of these boots too! A girl can dream. Definitely my pick for "shoe of the season"!
Wearing Tibi Harper velvet boots with a vintage Kay Unger dress with a vintage hand painted belt, chandelier earrings (similar here), and Simon Miller bag.