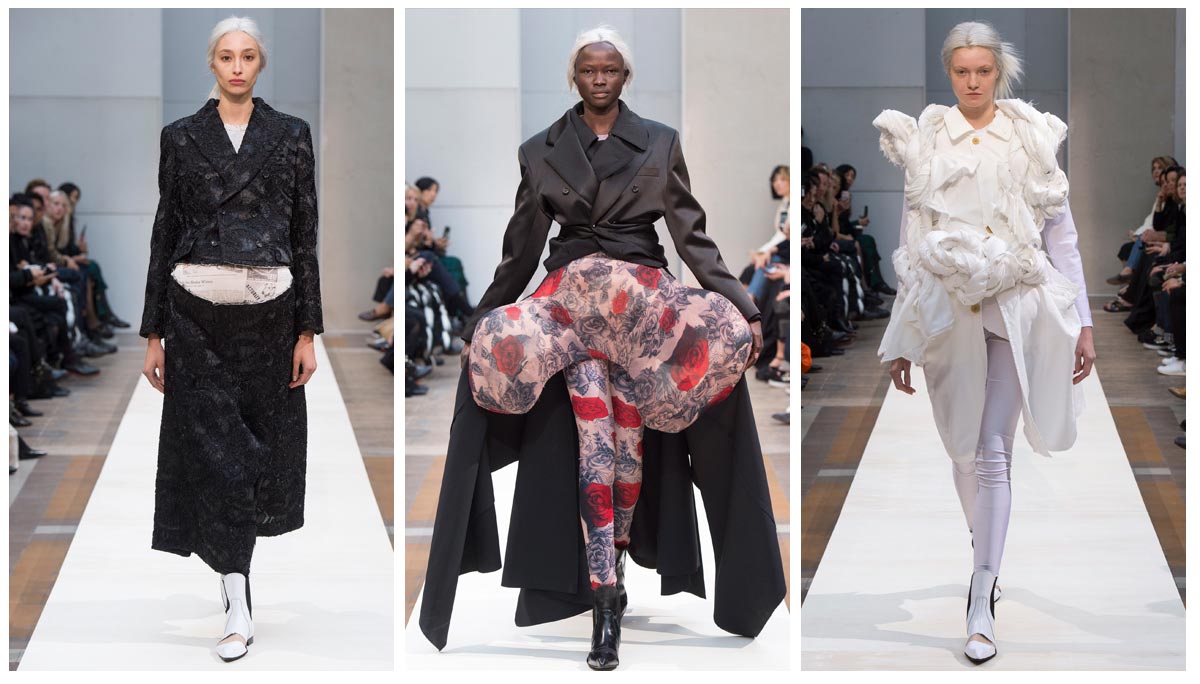 I had the privilege of attending this show and from the moment the show started you knew that this was a collection would be something of a departure from any Comme Des Garcons show, like we were about to witness something historically important. Models moved slowly down the runway in coats slit to reveal a bulging stuffed belly, coats revealing three dimensional lumps and bumps attached to the hips, and perhaps we were most moved by the lobbed off suit carrying heavy chains. It was a deeply personal collection that seemed to speak to the heavy weight Kawakubo has carried "mothering" CDG for the last 45 years. There have been some wonderful pieces written about this collection you may enjoy reading, such as Rachel Tashjian's for Garage and Vanessa Friedman's for NYTimes.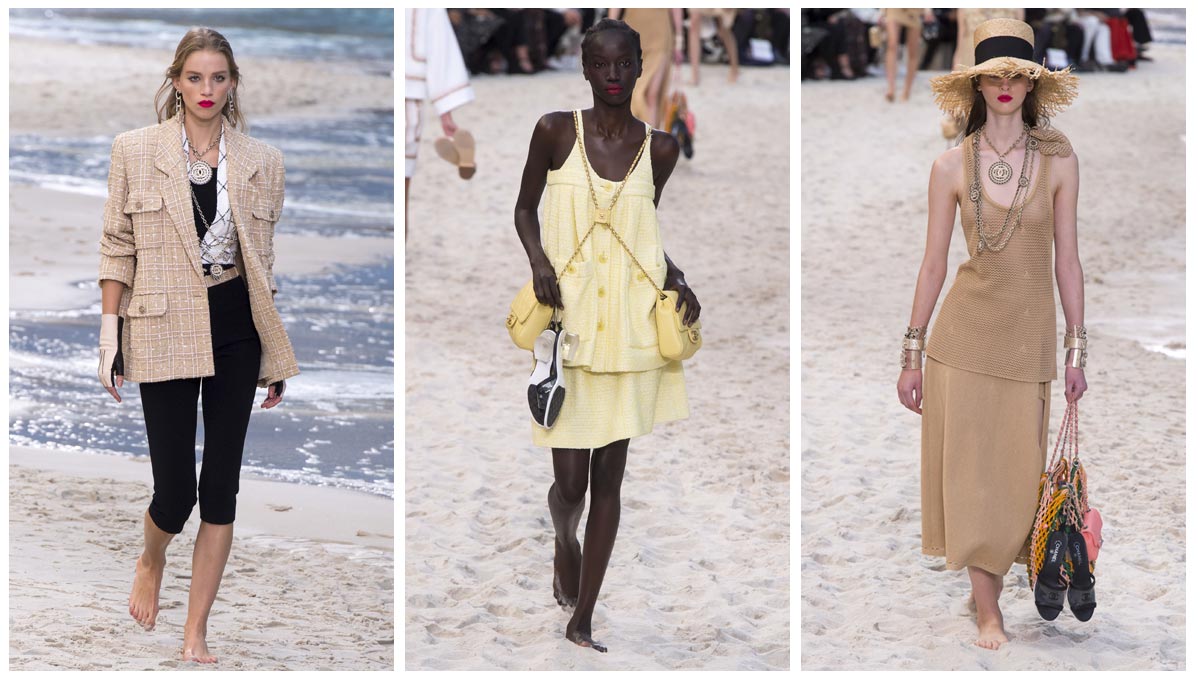 I recently re-watched Pret a Porter, and the whole time I kept thinking how that kind of over the top glamour doesn't exist in fashion anymore. After attending the Chanel SS19 show I realized I forgot something. Chanel is fashion's last vestige of glamour. Showing up to the show on a rainy day, we found inside a massive, sprawling man-made beach with an enormous sunny sky built into the set. The theme was "Chanel at the Beach" but there weren't too many bikinis to be seen. More like babydoll tweed dresses with chain leather straps, loads of lemon chiffon and boules, and a lot of the beige suits and jackets felt like what a cool girl of today might come up with if she had a mom with a 90s Chanel collection to raid.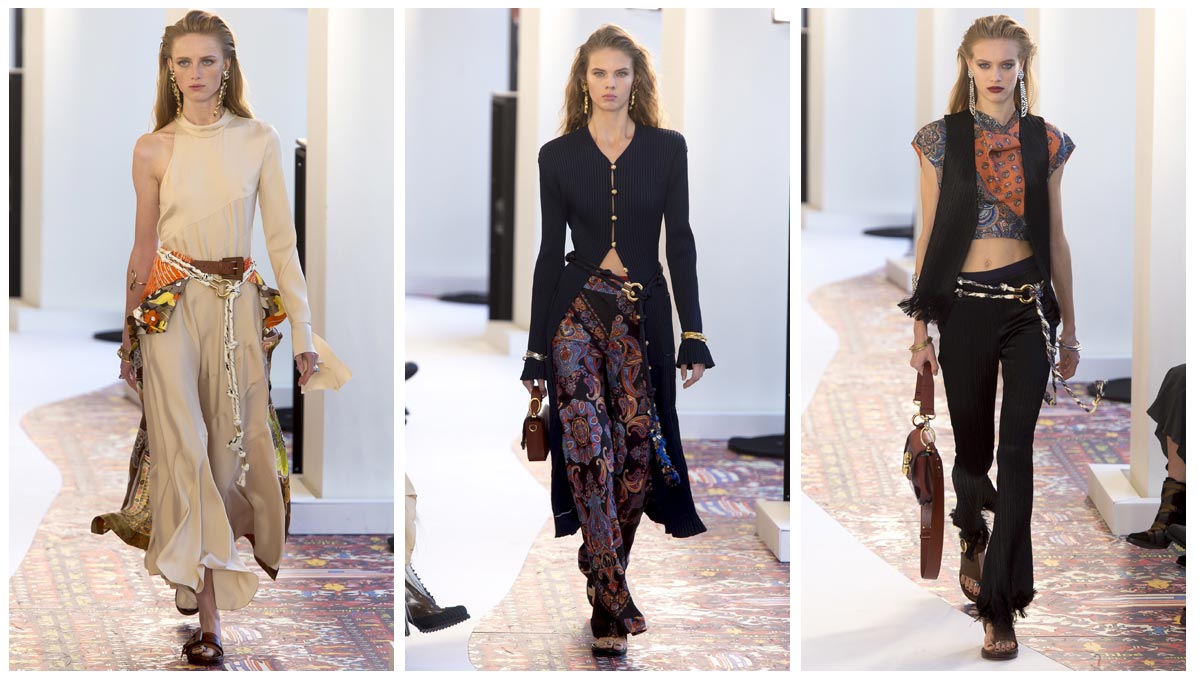 Was Natasha Ramsay Levi the right ticket to carry the Chloe brand into the 2020's or what? Love that this collection is completely in line with what Chloe represents as a heritage brand but also proposes a very fresh new look for the Chloe woman. It's good news for former Philo-Celine girls, I think many of them will be migrating to camp Ramsay-Chloe. Really great jewelry in this collection I thought.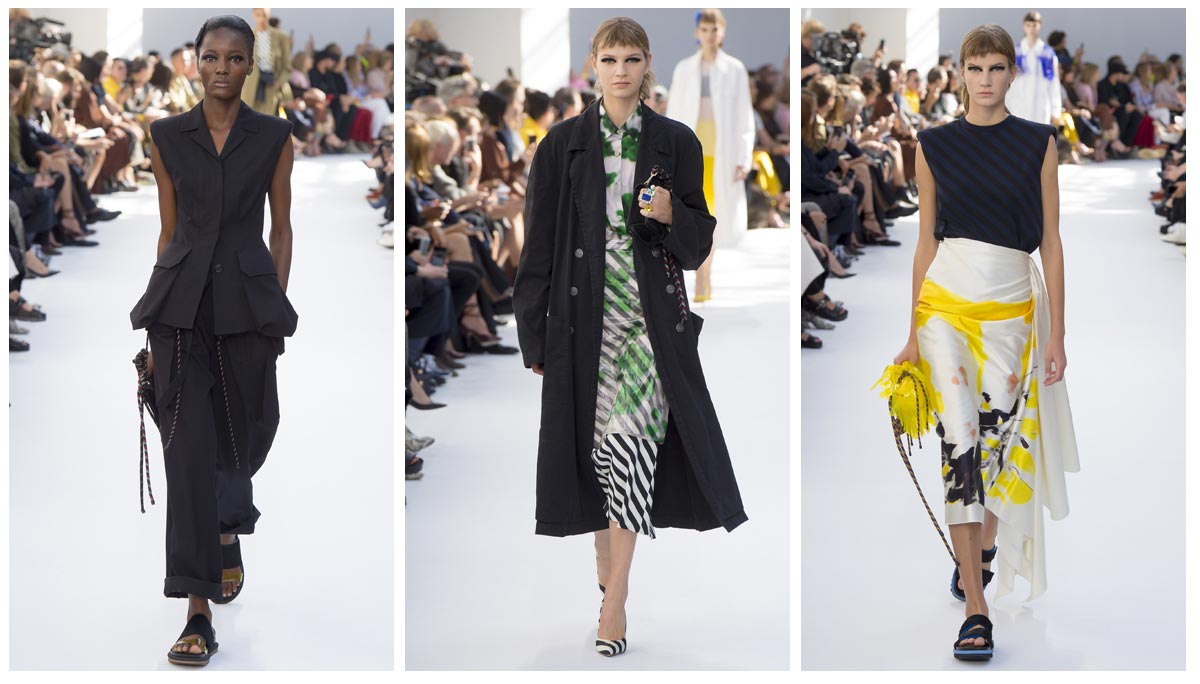 Dries made the most wearable collection of the season, and the most elegant. All of the reworked jumpsuits and parachute pants were genius. The feathers, beadwork, and pailette pieces intertwined them made it feel very couture. The little sleeveless cargo suit with bungee cords was one of my favorite looks of the season, and I never want wear all black. This collection is worth flipping through and studying over a few times, I'm finding new details to appreciate every time I look at it. Love you Dries….this collection is more good news as we move into a post Philo world.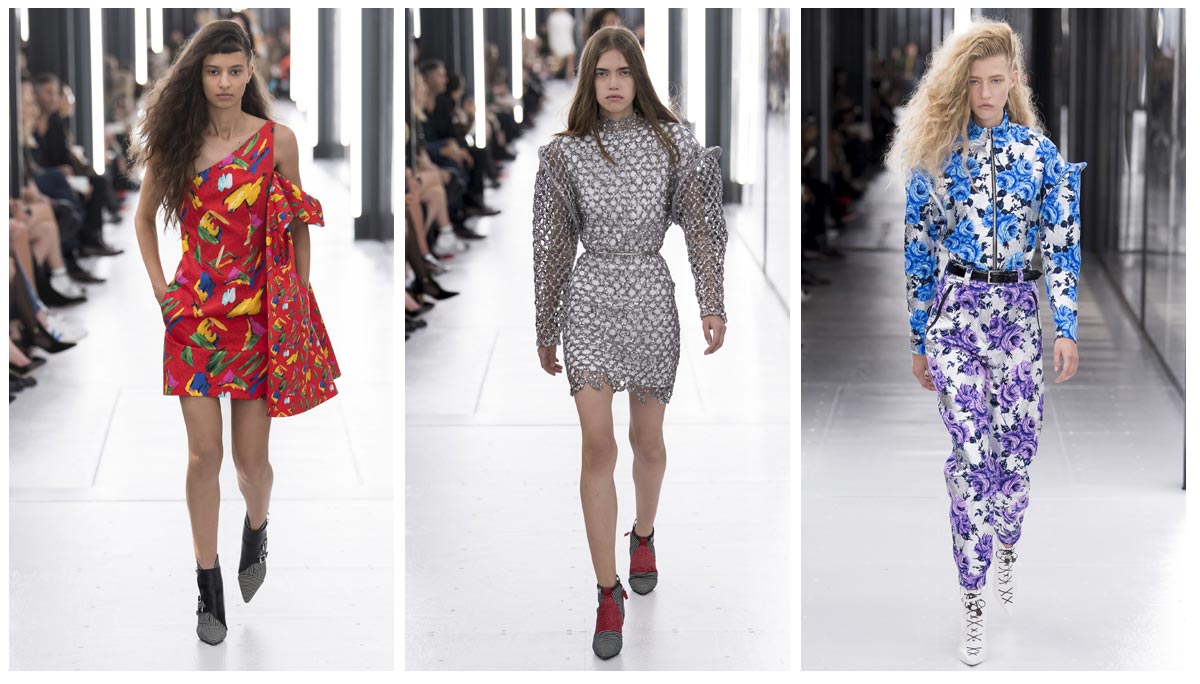 Louis Vuitton showed Ghesquiere doing what he does best. I was thrilled to see many pieces that harkened back to early 00's Balenciaga. The Memphis print 80s Ungaro-redux dresses were particularly delightful. I am dying over all of the trompe l'oeil prints in this collection, the quilted sleeves on this jacket and the printed cable knits are fantastic when you peek up close.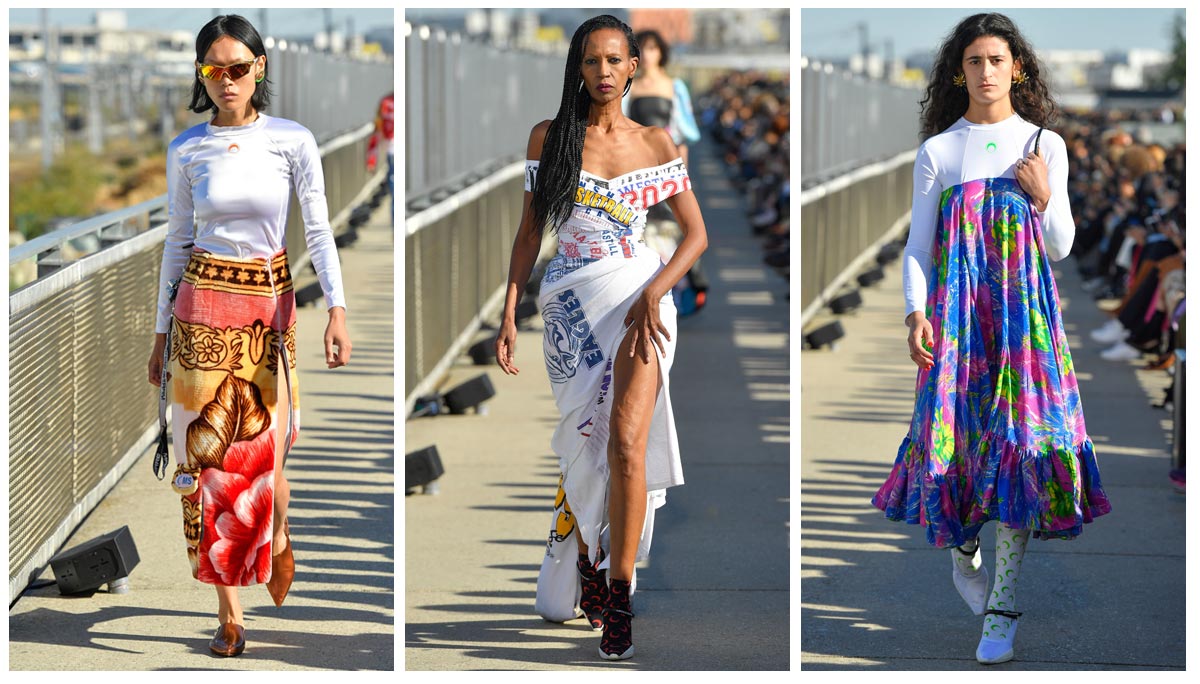 I've been very excited about what 26 year old designer Marine Serre has been cooking up for her last four collections. This is only her second proper runway show. I remember seeing her designs in real life for the first time (at Dover Street Market in Ginza on my honeymoon last year) and her proposition for "future dressing" (emblazoned on some of the hazmat-meets-Working Girl-suits marching down the runway) feels so acutely prophetic and correct that it is startling to witness in person.  50% percent of this collection was made with upcycled material and the gowns made of sliced up t-shirts were my personal favorites from this  collection.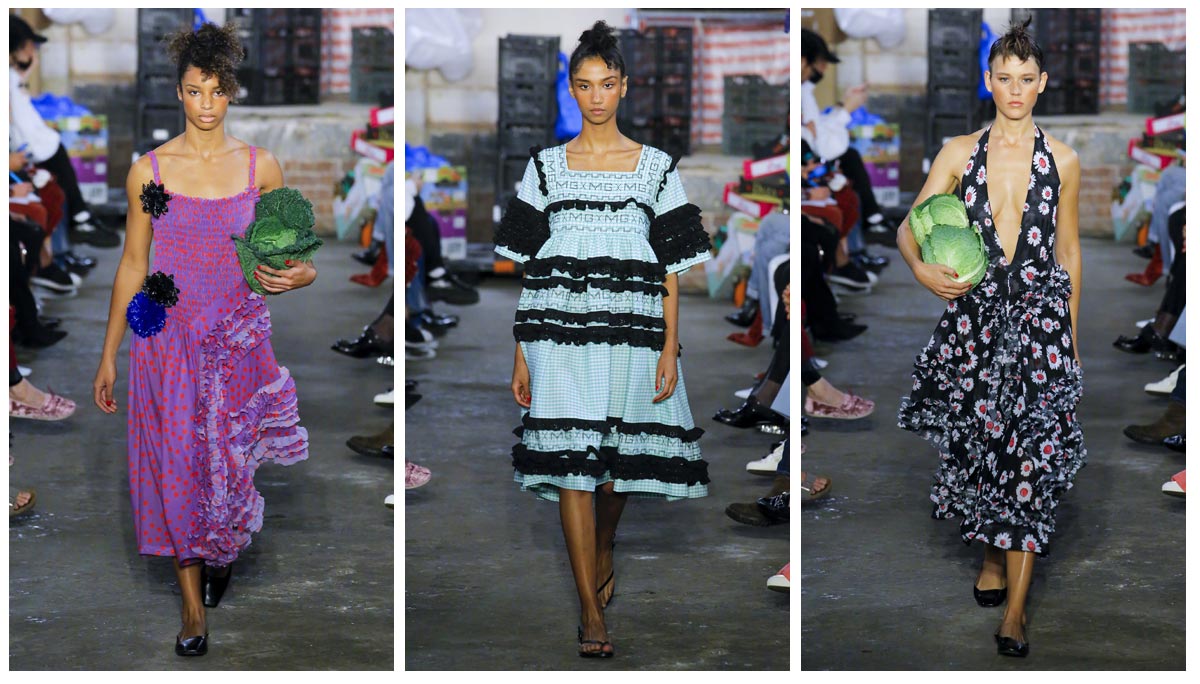 Molly Goddard knows what she's doing. She's building a cult that's becoming too irresistible not to join. Immune to shameless trend pandering, Molly makes clothes (dresses!) that are easy to wear, fun to wear, and generally you want to party. I bought a bit of Molly myself last season and after a few wears I have been fully inducted into the M. Goddard cult. I have my heart set on the two piece daisy print look from this season.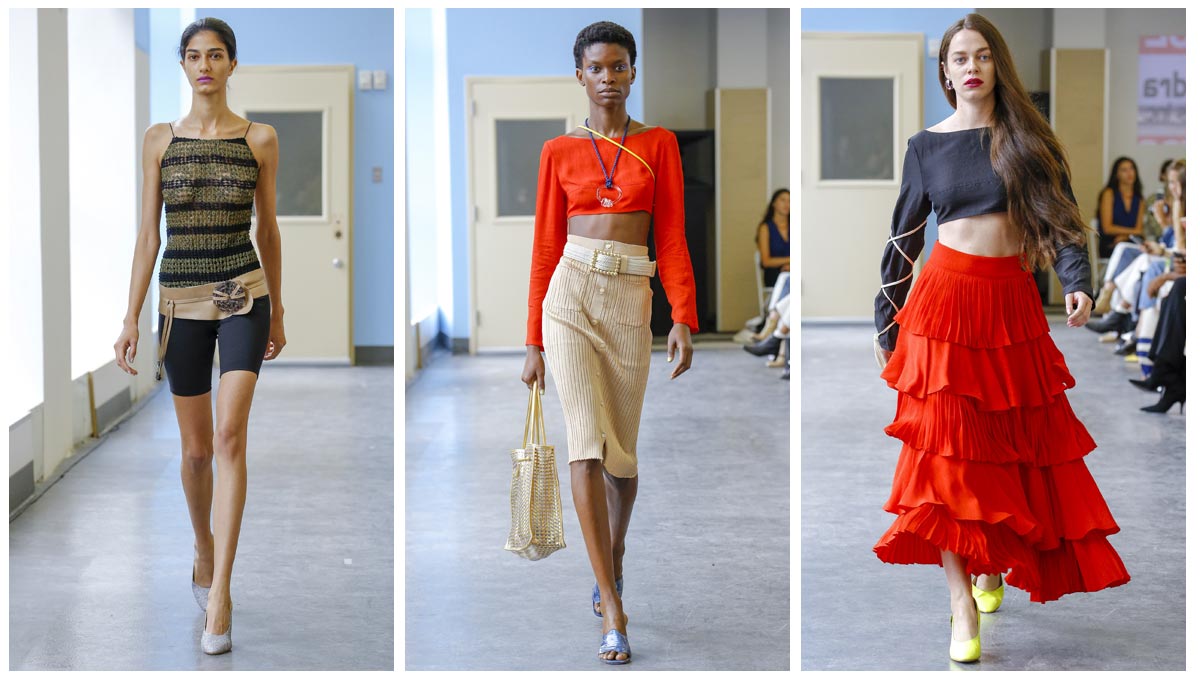 Maryam Nassir Zadeh, ubiquitous as she may be as the thinking-Instagram-girl's designer, is undeniably on to something. Is it the styling of the looks, her cool model/artist/muse friends wearing them, or are they actually good clothes? I am not sure there is much to say about the clothes themselves (there are a few dresses like this that really weren't worth the material they were made of) but she certainly has a knack for cherry picking 80s vintage (nice neckline, MNZ) and rehashing those looks as something fresh and crave-able.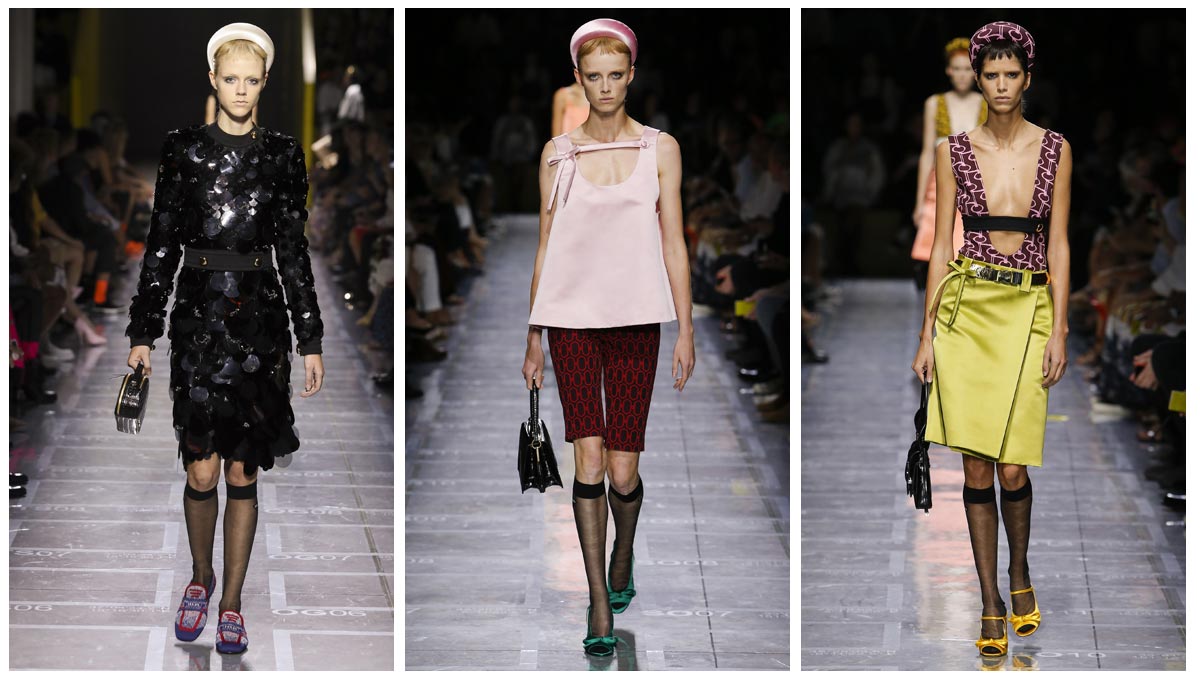 What do you think the odds are that empire babydoll tops and trouser shorts will be the silhouette of season? I'm a Prada girl at heart so perhaps I am biased, but I really do think this was one of the most directional shows of the season. The satin, the A-line skirts, the 60's op art prints are all so quintessentially Prada (good news for mega-fans like me) but they also just feel right for right now.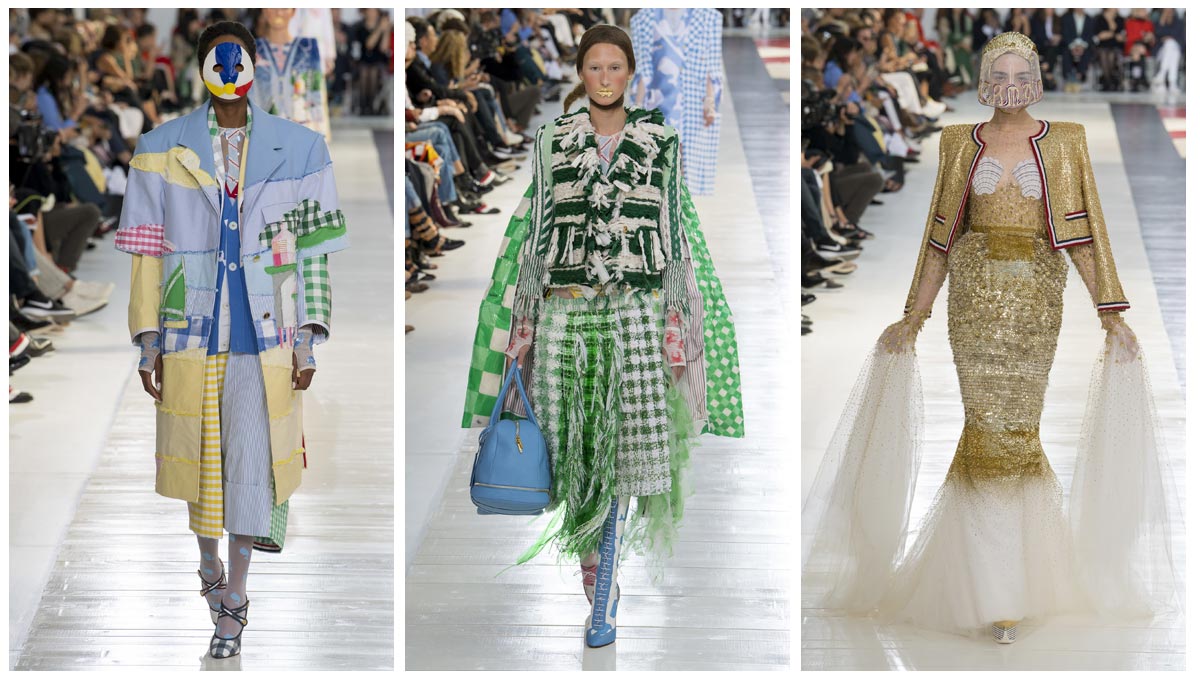 Full disclosure, I'm a die hard Thom Browne fanatic and I think he's the best thing to happen to fashion since Alexander McQueen. It's the show I wake up early to look at pictures of when it happens. This season did not disappoint as with Thom Browne's horror show take on preppy tropes. Living in the era of Thom Browne makes me feel lucky to be alive.