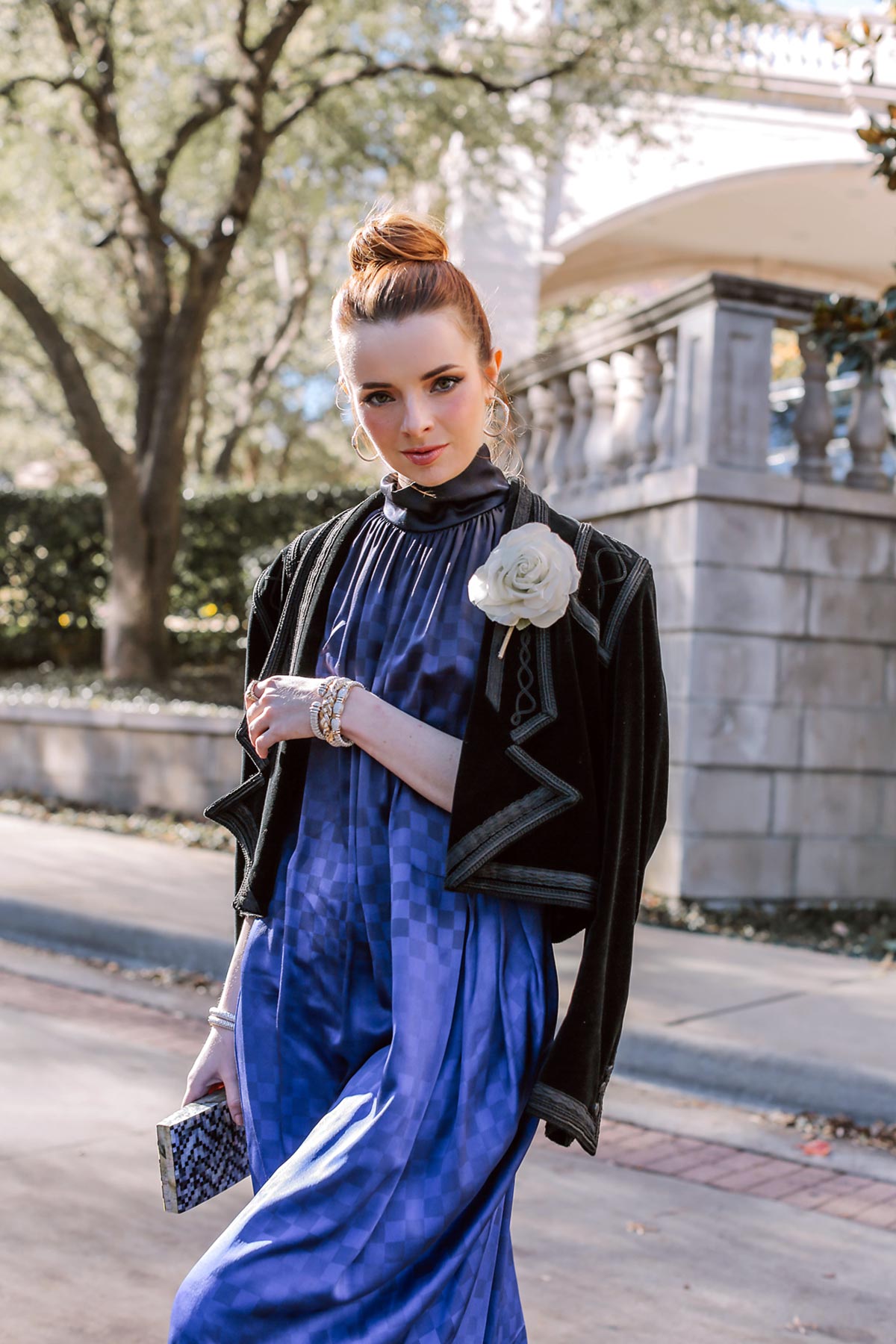 Can you believe it's December already? I am so excited, December is the month I wait for all year to roll around. We have a lot of fun holiday parties and holiday dinners to plan (it is also my birthday and my husband's birthday this month). Luckily for me that also means a lot of fun outfits to plan. Time to start styling!
I wanted to share with you today some images I styled with Vahan's stunning jewelry collection, an opportunity I've been looking forward to for a long time. With the holidays coming up I am looking for jewelry pieces that can really elevate a look and make the clothes I already own look more beautiful. That to me is the beauty of this jewelry collection. I was initially drawn to Vahan for their classically glamorous design sensibility. I knew the bracelets, ring, and earrings I selected to wear were going to be stunning but I was really blown away by the transformative effect they had when I put them on. Suddenly the dress I was wearing seemed more like a gown. As a photographer I must say I was captivated by the way each piece catches the light. The 14k gold, sterling silver, and diamonds create an unbelievably flattering effect against the skin, almost like a walking around with a beauty dish on you. After wearing this collection myself, I think I've begun to understand Elizabeth Taylor's fascination with diamonds. Any girl who finds these earrings under the tree this year would be very lucky!
Thank you to Vahan jewelry for partnering with me on this post. You can discover this collection for yourself here.