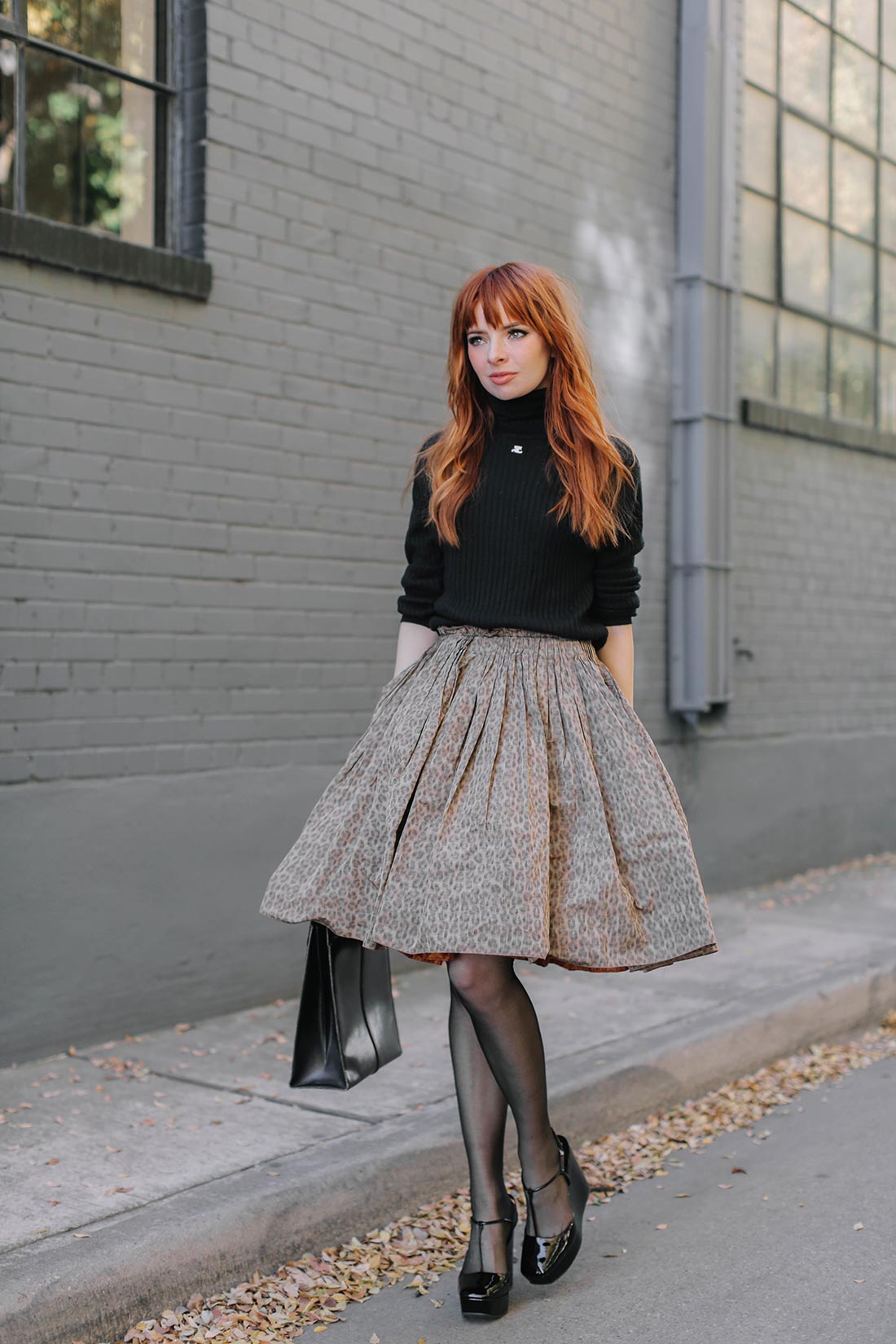 I hope I don't sound uncommitted to the name of this blog when I say I haven't really been into looking at new shoes lately. It seems that shoe design, for the large part, has hit a period of stagnation over the last few years. Shoes rarely inspire the kind of frenzied enthusiasm and discussion that say, the Balenciaga lego heels of spring 2008 once did. Maybe the Bottega tread boots and square toe mules are a slight exception to the rule.
It seems that shoes have gotten less complicated, less challenging, and more practical for the last decade. There is a time and place for the sleek and minimal shoes that populate Net-a-Porter's new arrival section, and I would be glad to have, for instance,  a pair of the By Far mules that seem to be selling so well. But I think I'm not alone, between us shoe lovers, when I say that it feels good to wear shoes that are not sensible, maybe even shoes that are a bit ugly. I want shoes that serve the purpose of fashion, not the purpose of function.
Where have the fashion shoes gone? Feel free to laugh at me, but when I walk by displays of designer shoes and see row after row of expensive but plain ankle boots and sensible pumps, I feel my heart sink. What is the point of luxury if it isn't exciting? This is not an urgent problem in this big sad world, to be sure. But it seems symptomatic of something to me. Shoes are huge emotional touch point of fashion. The 2000's were a period of fashion marked by very exciting shoes. The Prada Wellington boots of fall 2009 that were in such high demand that stylists actually fought over them, the iconic Balenciaga fall 2006 boots made memorable by Mary Kate Olsen practically defined the decade. Those were fashion shoes. These days a lot of designers are showing flip flops, and soft leather slides. The stylists of the Kardashians have made buzzy designer sneakers and barely-there PVC sandals the go-to shoes for the celebrity-conscious. And I say all of that is fine, with the addendum of "sometimes".
I was hovering around the shoe section of a department store one day, barely motivated to even take a peek at the offerings. That's a sign of dire times for a shoe enthusiast! I gave the room a once-over. I saw a lot of pumps with gaudy embellishments (trying to hide the fact that they were just plain old pumps).  I saw many boring boots with loud logos. And then in the back…something black and shiny caught my eye. They were glorious black patent, with a square toe and a tall platform I might even describe as meaty. And yet on closer inspection of this hefty square toe shoe, I found a delicate t-strap that called to mind film noir vixens of the 1940s. The combination of fat platform, skinny straps, and shiny black leather had me entranced. Naturally, the shoe that had me captivated was Prada. I took the shoe off the display and set it on a red velvet couch nearby, admiring it's contours and heft from every angle.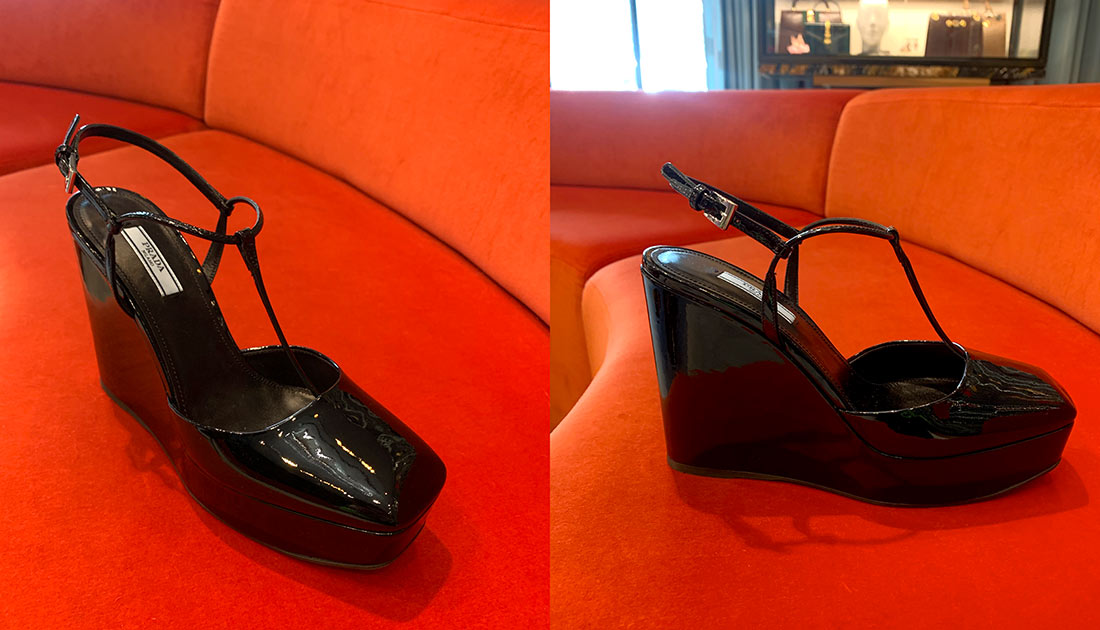 I wasn't about to leave behind a pair of shoes that captured my heart after such a long time being out in the cold. I love them very much. They are absolutely impractical and glamorous, and that is all I want in a shoe sometimes. I've always considered myself a Prada girl at heart and I have spent the last few months obsessing over the 90s and early 00s Prada archive (all accessible on their website if you wanted to know) and these shoes are absolutely in keeping with so many of those wonderful collections of the past. I have loads of inspiration to wear these now! No regrets.
You can get these shoes at Saks Fifth Avenue, and they run true to size.