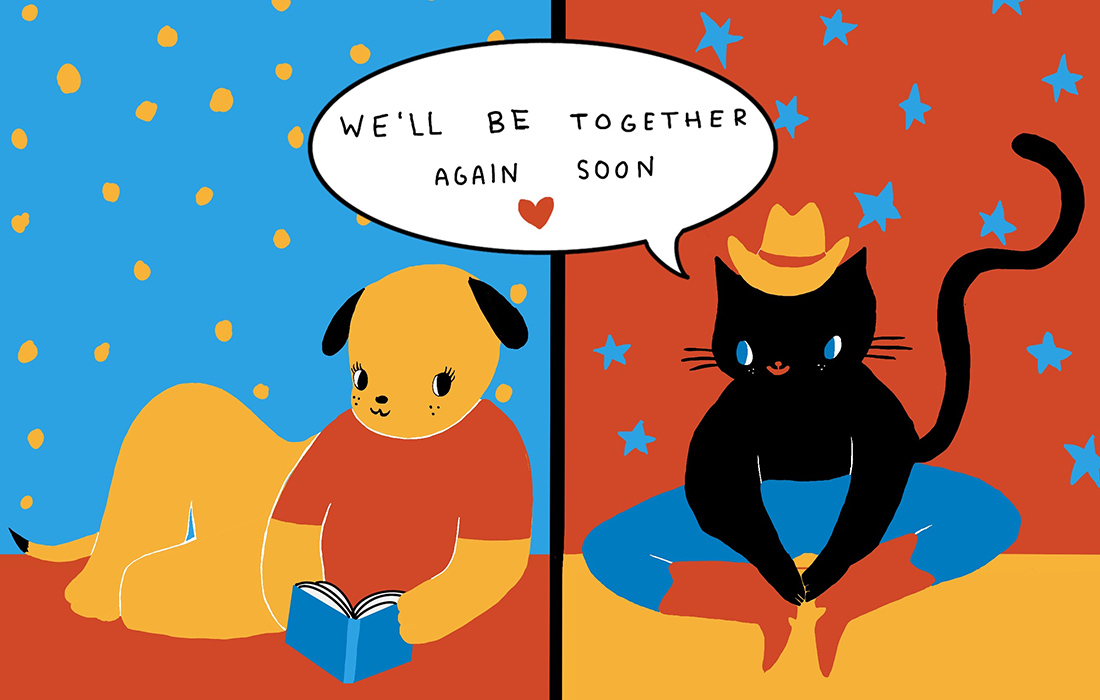 Hi everybody. I hope everyone is doing well under the circumstances. This is a very surreal time and sadly we are only in the beginning stages. I know we've all been knee-deep in coronavirus headlines, so I'll make this brief. The coronavirus is the elephant in the room, but I like to leave commenting on it to experts, so here are some topical articles about staying safe.
Medium: Social Distancing This is Not a Snow Day
Rolling Stone- Why Cancel Concerts? A Doctor Explains Coronavirus' Spread 
Business Insider Australia- The new coronavirus lives on surfaces for 3 hours to 3 days, how to disinfect them properly
Time: What We Can Learn About Singapore, Taiwan, and Hong Kong About Handling the Coronavirus
Bloomberg: Coronavirus Crisis Makes a Case for Medicare for All
Harvard Health: Coping with coronavirus anxiety
Anyway, I didn't go into this too much when I was going through it, but I just spent the last three and a half months mostly confined to bed. Not exactly my idea of a dream vacation. Chronically ill people are all experts at social distancing, through no choice of their own. It's tremendously lonely and one of the hardest parts of living with disability and chronic illness. But even I haven't had to go this long with so little outside interaction before. You may be wondering, why the hell did she have to spend three months at home? I will try to be brief, because it is really boring.
I was diagnosed with POTs (postural orthostatic tachycardia syndrome) in spring of last year. Most people aren't familiar with this health condition, but it actually pretty common among women and is especially prevalent among women with some kind of pre-existing health condition. I have endometriosis and PCOS, and POTs is actually very much connected to these diseases. When I found out about endometriosis and PCOS's link to vascular dysfunction and heart disease, I was shocked that this information is almost never discussed in a doctors office with patients.  I got very sick from POTs very quickly. The symptoms of POTs are often disabling for those living with it. I developed a pronounced essential tremor, which is a much rarer symptom in POTs. At their most severe they could look like seizures. It was concerning from a neurological standpoint. I was no longer physically capable of leaving the house most days, and even if I did push through my symptoms, it only made the symptoms as well as my tremor worse the next day. So I didn't push myself anymore like I had been doing for months and months. I took a few months to rest and dedicate time to finding doctors who better understood my condition.
I was lucky to find a doctor who is on the cutting edge of treatment for POTs, and I got to go to her clinic and I have had more success treating my symptoms in the last month and a half than I have in the last year. I am really hopeful to return to a life that looks more like normal soon. I am very thankful to be where I am right now and all the progress I'm making.  That all being said…it does looks like life as America knows it is on hold for now. We don't practice social distancing for ourselves as much as we practice it to protect more vulnerable people, like the immunocompromised, the elderly, and those who can't afford to self quarantine from the coronavirus. It is a tragedy that so many companies are not protecting their employees better. I'm not telling you anything you don't know, though. I think at this point all sensible people realize that our administration has badly botched the handling of this epidemic and we have to rely on ourselves to protect each other. Without widely available testing, it is absolutely imperative that we distance ourselves from the risk of getting infected as much as possible.
To quote a doctor: "Our health system will not be able to cope with the projected numbers of people who will need acute care should we not muster the fortitude and will to socially distance each other starting now." (source)
We need to take this very seriously. If we have the privilege to be able to self-isolate, then it is our civic duty to those less fortunate than ourselves to do so. This is a sacrifice and I know from experience that this can be challenging on psychological level.
First of all, let me just say at the top that this would be a good time to pick a designated coronavirus buddy. If you get sick, you need to have someone to check in with and call and make sure you're both okay or need medical assistance. I'm no doctor, but not everyone has a family they can check in with and take care of each other, and this is just common sense. You have to have a contingency plan if you get sick. Pick someone who is outside of your household, ie: not your roommate or live-in significant other. Initiate the quarantine group text with your friends if you haven't already, we all need to feel less alone right now.
Onto the next important thing: you will notice when spend a lot of time at home, days will just sort of blend together. We want to avoid this at all costs because this affect can have a very depressive quality to it. It is seriously bad for you mental health, and I've already talked to some friends have started talking about spiraling. Here are some good rituals to start to break up the monotony of social-distancing.
1. Journal every day
Journaling helps differentiate the nuances of the day-to-day even when they start to feel monotonous. It is an anchoring practice that helps you denote the passage of time. Through years of tumultuous health problems, pain and disability, journaling has kept me sane when I've had to spend extended periods of time feeling very stressed and powerless to change things. It is so important during times of despair to take time to notice the positive things and the very small incremental changes in life. It's also brought me a lot of inspiration and clarity creatively. I really cannot even think where I would be right now without journaling. I hope I'm not being the most annoying person in the world by saying this, but I have evolved my journaling practice to morning pages. If you aren't familiar with morning pages, they are three pages of stream of conscious writing you do as soon as you wake up. It's from Julia Cameron's book The Artist's Way. Definitely pick up a (digital) copy if you feel so inclined, or do the audiobook (she narrates it herself and it is a delight). It's a great creative workbook to start during a time like this.
If your current state of mind feels too negative or anxious, I find it helpful to write about a positive memory or a made up story instead. If you don't like what your brain is telling you, you can change the conversation.
2. Make a weekly schedule, and put fun stuff to look forward to in it.
Giving yourself structure for the time ahead is so important to keeping your sanity and giving yourself a sense of purpose. Make a master to-do list of all the things you want to get done at home, from work to household chores to creative projects. Then sketch out a schedule for the week ahead, so you know what your future is going to look like, no matter how confined you are. Schedule-making is a must for my sanity when I have to be at home for extended periods of time. Make sure to add some fun stuff to the list, like crafting or watch parties with your friends. Small things to look forward to make all the difference.
3. Stay active if you can.
Exercise will help regulate your cortisol and keep you level-headed. I was advised by my doctor not to exercise for several months, and while it was what my body needed, I got extremely weak and I really missed the feeling of well-being I had when I was able to exercise. I am slowly and very gently getting back to it and it feels great. You may have your own at-home fitness routine you love, or you might be like me and only able to do a ten to fifteen minute walk or stretching right now. Gentle forms of exercise are much better for cortisol regulation than high impact workouts. Just make sure if you do go for a walk that you follow the doctor advised "six foot distance" from other people.
I love at home workouts and Ballet Beautiful has been a favorite of mine for going on eight years. If you want to try, the classic workout is available streaming on iTunes ($10.99) is a good place to start. I have also heard that DoYogaWithMe.com has unlocked their premium content for the next two months for those self-isolating at home, which is so generous and admirable of them.
4. Try your very best to keep a normal sleep schedule.
This is probably the most important one. Staying up late just because you can is fun the first night, but it quickly starts to feel like the wheels have fallen off the buggy when you let it go on too long. With POTs I really struggled with insomnia, and it was definitely a wake up call to me how important good sleep is. One of the weirdest things about struggling with tremors is you notice very quickly how much your sleep plays into their severity. Lack of sleep exacerbates depression, can cause cognitive impairment, and emotional instability. It's not easy for everyone, especially for people with chronic pain, certain illnesses, or depression. Here is a round-up NY Mag did of some of the latest books written on sleep, this might be worth checking out if you are struggling with insomnia.
5. When there is no work to do, distraction
Make your own comic. Illustrators like Liana Finck and Jon-Michael Frank show you don't necessarily need to wield great technical skill. See what you can come up with just using a ballpoint pen and printer paper.
Have a watch party with your friends. Just press play at the same time and get the group chat going. It's like hanging out together, separately. My friends and I are going to watch Cruel Intentions together (separately) tonight.
Nintendo Switch. Oh my god, why didn't I get one sooner? I guess because I know next to nothing about video games. I got one a few weeks ago when I was really spiraling about the democratic primaries. Playing Pokemon Shield for a while turned my brain back to functional mode, and now I have something to keep me busy during this time of quarantine. You can even download the games digitally so you don't have to go out to buy Animal Crossing when it gets released this week! Jeff loves Mario Kart.
Work your way through a great Letterboxd movie list. I am a devotee of the 1940s-50s women's pictures, so I will be trying to check off movies I haven't seen on this list. Last night my husband and I watched The Passionate Friends (1948 dir. David Lean) and it was fantastic. Next list I want to check off is everything on this essential erotic thrillers list.
Read David Lynch's book Catching the Big Fish: Meditation, Consciousness, and Creativity. I don't even think you need to be interested in meditation to glean a lot from this book.
Reorganizing your closet, your book shelves, or kitchen.
Catch up on podcasts while you clean your bathroom or kitchen! I have been loving the Barron of Botox podcast, the new You Must Remember This season on beauty in Hollywood, and especially Prince: The Story of 1999 podcast put out by his estate. The Prince podcast talks with a lot of his studio collaborators and hearing them describe working with Prince creatively is truly moving.
Get deeply into something weird. I discovered the art of aquascaping while doing some research this week, and it totally captured my imagination and I have a new appreciation for this art form. I learned about the master of aquascaping, Japanese aquarium designer and photographer Takashi Amano. Aquascaping enthusiasts from all over the world have vlogged their tours of his home tanks and his company tanks, and it is really incredible to see. Now I have a new dream: one day I would like to attend an aquascaping contest as a spectator!
Download fashion designer Vicky Tiel's deliciously gossipy autobiography on your e-reader. I recommend this book to everyone I can because it is such a fun read for fashion lovers and pop culture enthusiasts alike. I mean, you get first hand gossip about Elizabeth Taylor from someone who lived with her! If you're shut in with wine and cookies, I can't think of a better way to spend an evening.
My Dark Vanessa by Kate Elizabeth Russel has just been released and it's got the Gillian Flynn seal of approval. Get into it! A friend recommended the book Permission by Saskia Vogel next for me and I can't wait to read it.
Here are 17 therapist approved self-help books if you want to take this time to slow down and work on some things inside yourself.
Plan a post-corona party. Design a menu, pick a cocktail or two or three, make the shopping list, and the guest list. This will be past us at some point.
Here are some digital fashion and textile museum collections for you to peruse from home.
I hope this is somewhat helpful. These are troubling times but there is some comfort in knowing we are all doing this to protect each other. Here is a crowdsourced list of mutual aid funds to support people who are struggling during this time. The next weeks to come will be hard but we just have to remind ourselves why we are doing it. We are doing it to protect someone who's parent is immunocompromised, grandparents we love, teenagers with leukemia, and people whose employers have failed to protect them during this time of crisis. This will be hard financially and psychologically, but there is so much more at stake right now that matters more. Stay safe everyone. How are you coping at the moment?