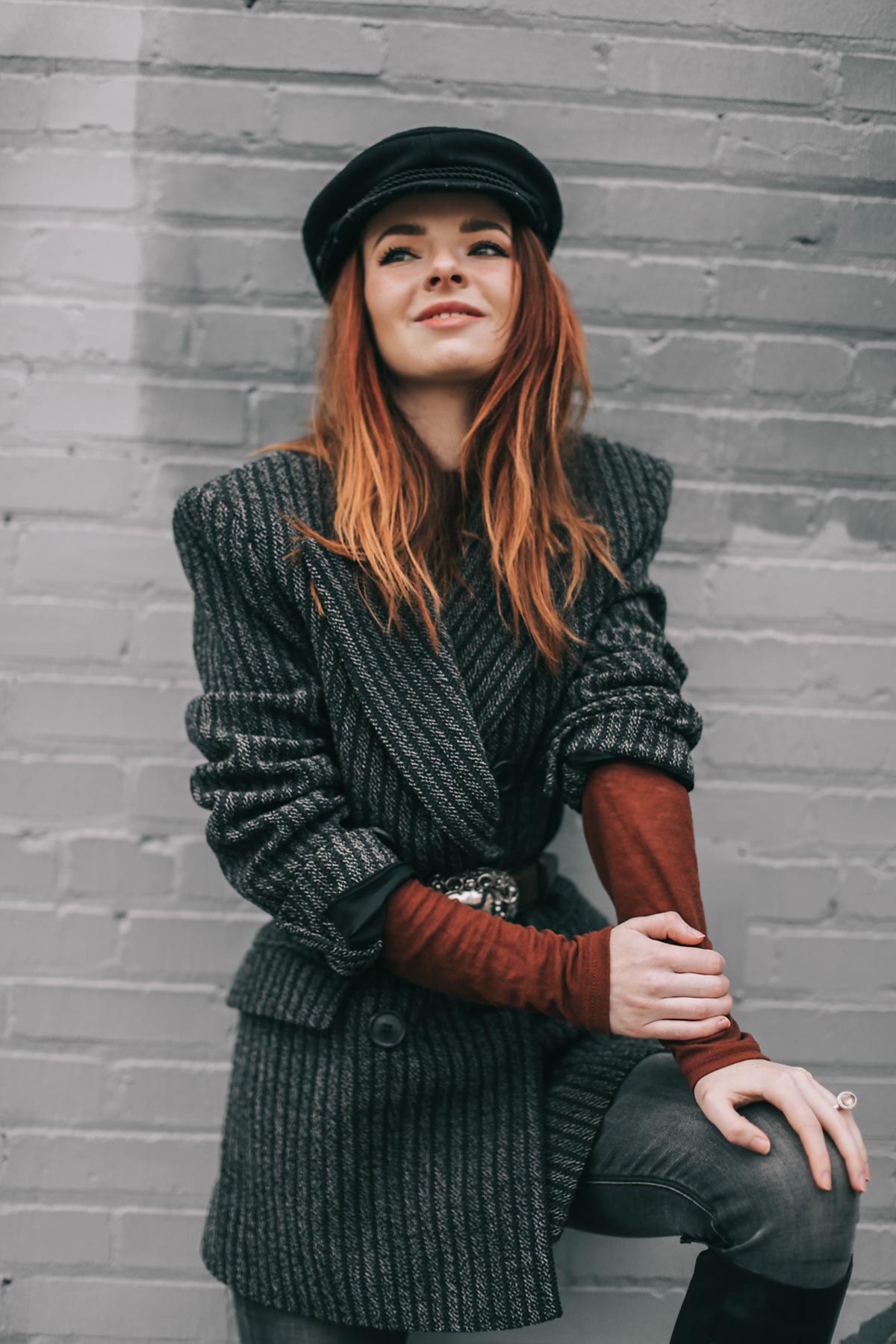 Happy humpday all! I have an outfit to share that I have been excited to wear for months. I pre-ordered this Isabel Marant blazer back in August and it finally was delivered on Monday, and the timing could do not be better with the great fall weather we have been having. I knew this blazer would be a great investment because it's an update on a staple I already wear constantly. My go-to weekday look/travel look is always a mannish blazer, grey jeans, and some kind of boot. It's something I can put on without thinking about and feel like myself in.
You remember the gorgeous L.D. Tuttle boots I mentioned I was lusting after in this post? Well, I was beyond flattered and very grateful when L.D. Tuttle offered to send me a pair. They are a dream come true, and the quality of the leather is completely unreal. I have been wearing them constantly since they got here and I have gotten so many compliments on them! These will totally be my boots of the season, and for many to come as well. Thank you so much L.D. Tuttle.
Wearing Isabel Marant blazer with Express jeans, L.D. Tuttle boots, vintage belt and hat, and Coach Parker bag.