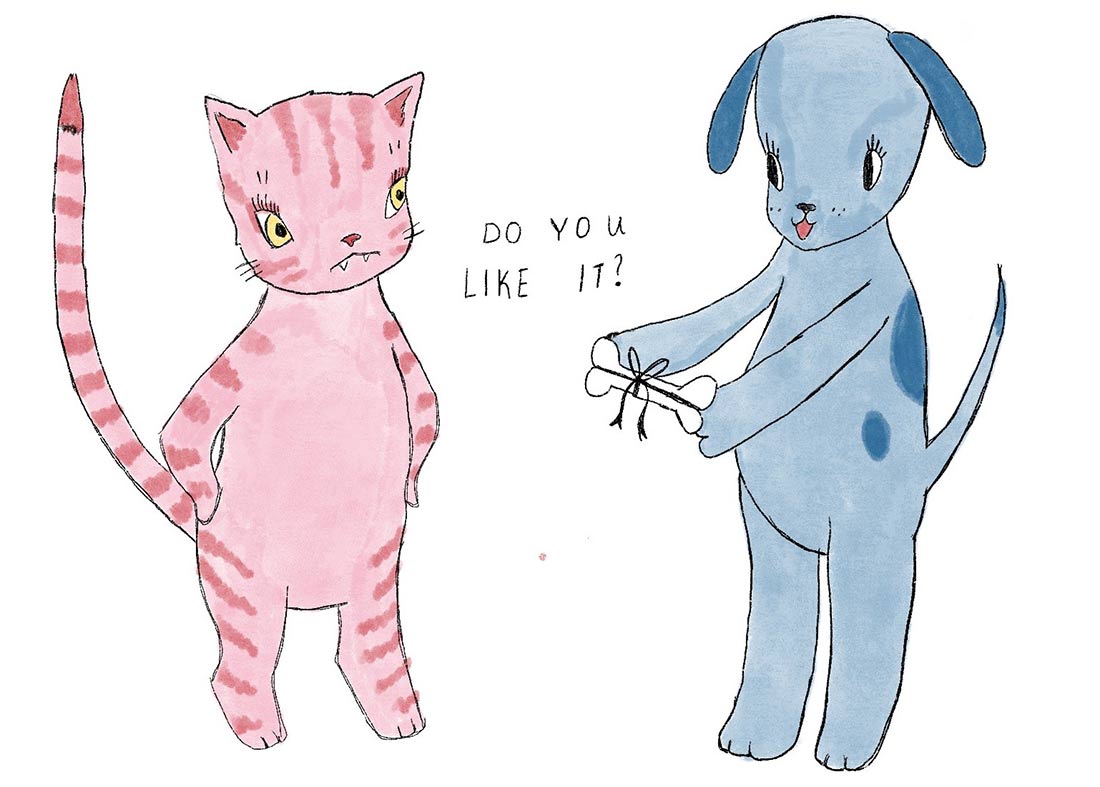 Gift giving is the best part of the holidays, but buying the perfect gift is so much pressure. In a world where so many of us are swimming in "stuff", I really don't want to give a gift that someone won't use or love. That is why I am making this list, as much as for myself as I am to share with you. We are getting down to the minute and its time to get my list sorted!
NON MATERIAL GIFT IDEAS:
I am going to start with non-material gift ideas because these are always some of the most meaningful gifts to give. There are so many reasons to love non-material gifts. One, they are perfect for picky people on your list who you can't trust yourself to buy a sweater or book for. Two, receiving lots of 'stuff' can be stressful especially for those in small apartments, those who are traveling, or for friends with more minimalist tastes. Three, experiential gifting has a longer impact than just receiving a thing!  It's really thoughtful and shows you care. Here are some great ideas for non-material gifts.
Museum membership. A great gift for someone interested in the arts, and a great way to support your museums. You can also gift aquarium and zoo memberships too.
Wine or cheese class. We gifted a cheese class to my parents last year and they loved it.
Painting class, sculpting class, flower arrangement class, cooking class. Check out your local arts centers for what's available. This could be a great activity to do with a friend or family member.
Photo album of a shared memory, or a framed picture of a special moment.
Criterion Channel membership. A perfect gift for someone who loves classic film and wants more than what Amazon, iTunes, and Netflix have to offer. Jeff and I have one and we just love it.
Massage. This is a great idea for a friend who has had a stressful year.
Bestie blow outs. I know this sounds so cheesy, but get you and your best friend a gift card for blow outs and then give her a gift card to your favorite place for fancy cocktails. It's a perfect best friend date and so relaxing! Also, great idea for moms and sisters.
A donation to a cause that you know they care about, with a printed card and a bottle of their favorite drink. You really can't go wrong with this one!
A Skillshare subscription. This is an amazing idea for friends who are starting a business or have a side hobby like writing, photography, or art. I got a Skillshare subscription this year and I have learned SO much. I have conquered technology I never thought that I could! I also absolutely love the art classes that they offer. They feel interactive and in-depth, just like being in a real class. This is a gift that could really change someone's life.
Audible subscription. This is something I wish I had for myself! My new favorite ritual is putting on audiobook and drawing. It is such a relaxing way to end the day. This is a great idea for your hyperactive spouse, for your bored grandma, or me. Just kidding!
Okay, now let's move on to gift gifts…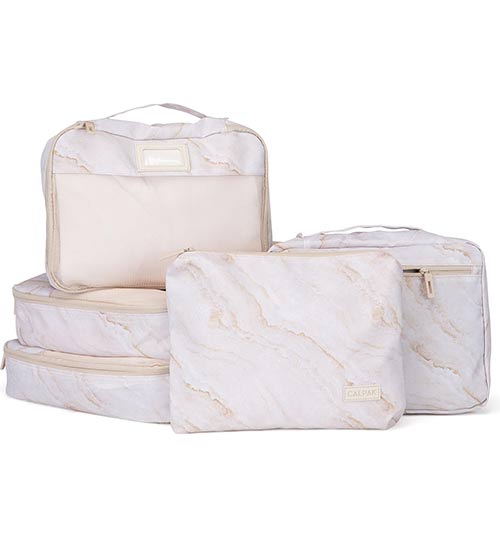 1. CALPAK 5-piece Packing Cube Set $58
Packing cubes are a weird thing that has changed my life, and perfect gift for someone who travels constantly. They make packing elegant. They make packing easy. Everyone needs packing cubes, and I just found this set by CALPAK on Nordstrom and they come in a zillion different cool colors! I would be so excited to receive this.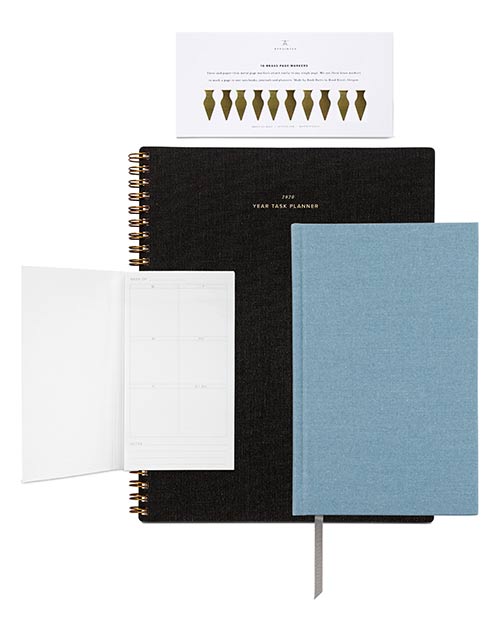 2. Appointed For the Planner Stationery Gift Set $75
As a dedicated bullet journaler, I am insanely picky about the planners that I gift other people because I know how many planners are just…not right. This however, is one great little planner! It is no frills whatsoever. This will cover everything you need and the quality is stunning. There is absolutely no way you can wrong with this gift set. It comes with a 12 month task planner, a project planner, and a weekly planner sticky note set. Gorgeous!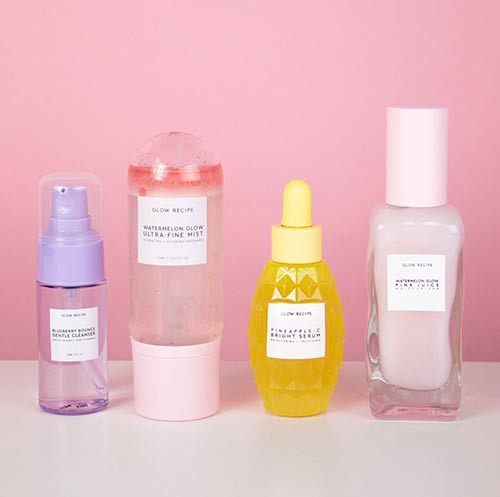 3. Glow Recipe Glowipedia Cloudless Skin Kit $100
Glow Recipe's products are amazing, and this stunning kit is a great introduction to some of their best products. Plus, the packaging is adorable. Anyone would be happy to receive this!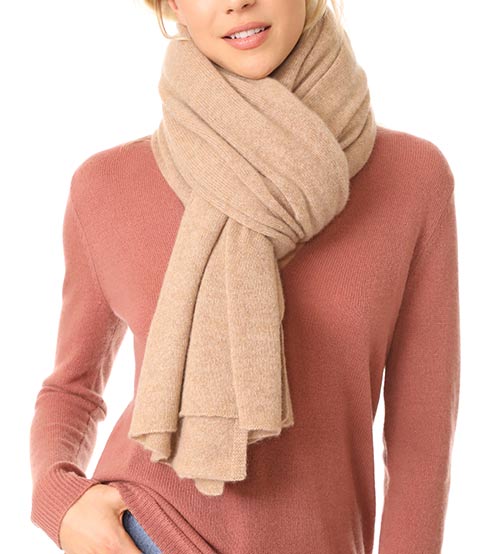 4. White + Warren Cashmere Travel Wrap Scarf $315
This scarf is luxurious and classic, but the best part is that it doubles as a super soft warm blanket when you are traveling. I have a travel scarf and I would be devastated if anything ever happened to it. Fail-proof gift.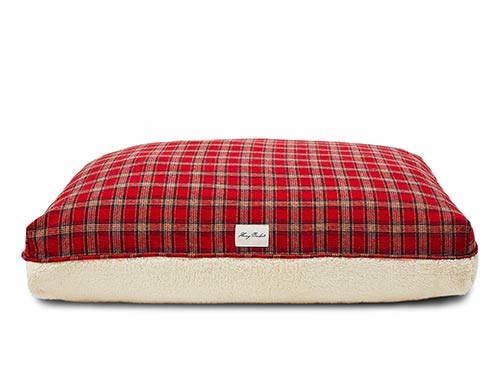 5. Harry Barker Plaid Rectangle Dog Bed $160
Look at this gorgeous dog bed. If you have dogs, then you know…you can NEVER have enough dog beds. You need one for every dog for every room, practically.  This is a great gift for the person who says "Don't get me anything!" because you're not giving them anything! It's for their dog, and they will love you for that.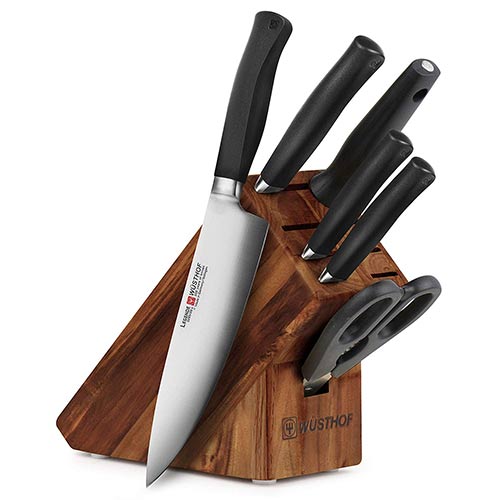 6. Wusthof Knife Block Set $250
Wusthof knives were a huge game changer for us. They put the rinky-dink Costco knives I was using before to shame. They feel incredible to work with, and they're famous for a reason. I absolutely love mine and I think this a gift that whoever you give it to will use for years to come.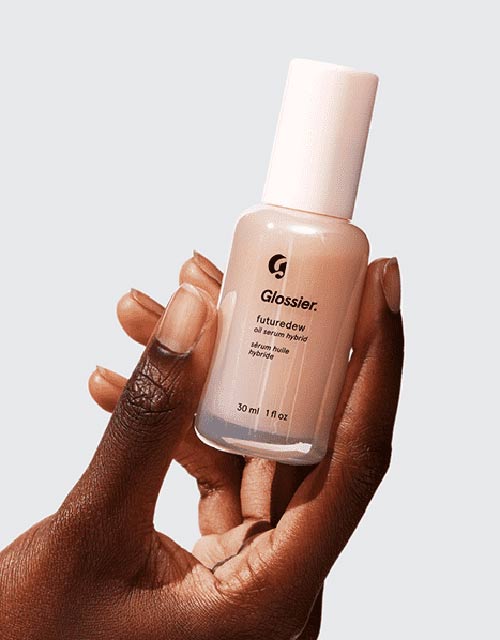 I have not personally tried this but I am dying to. I have heard great things about it from friends. It's a great price point, and the pretty packaging is a bonus.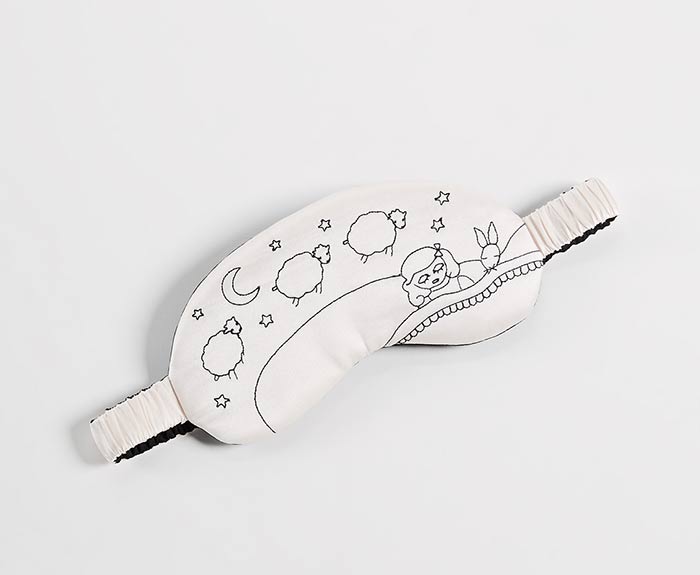 8. Morgan Lane Sleeping Mask $90
Cutest sleeping mask I've ever seen. Who wouldn't be delighted by this?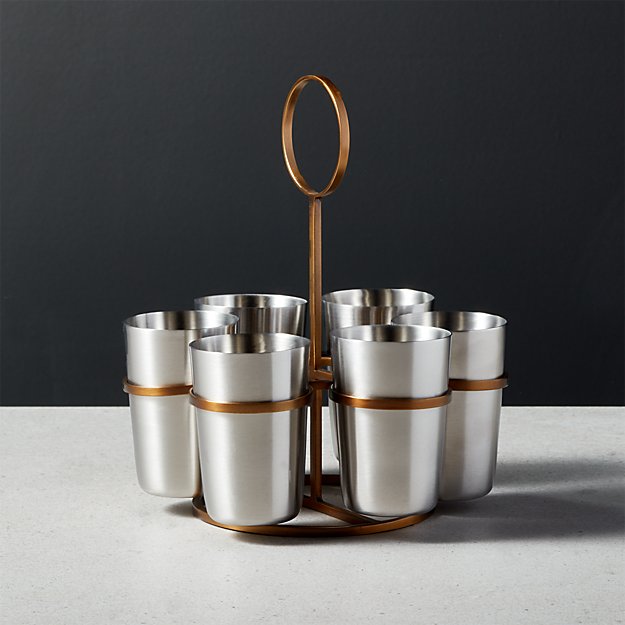 9. Another Round Glass and Shot Set $49
This is a perfect gift for people who entertain a lot. A fun thing to bring out in the middle of a party. As my husband is fond of saying on the rare occasion that we do, "I love taking shots!". Just gift it with a note telling them to make all of their guests take Lyft.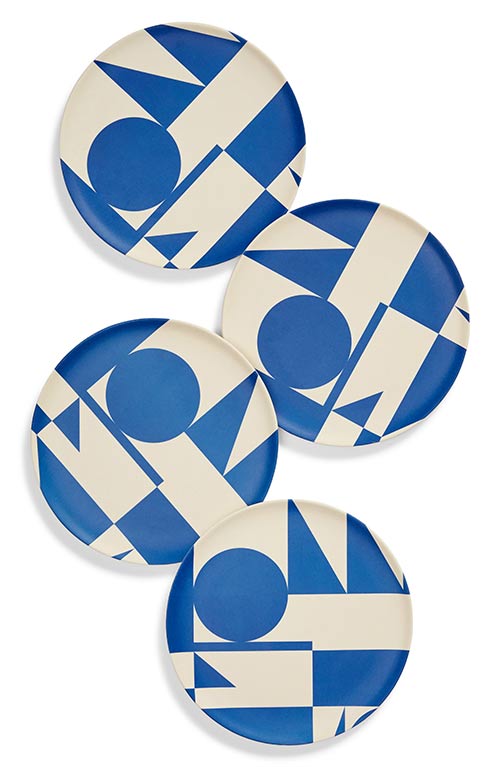 10. Poketo Dinner Plates $40 for a set of four
This brand makes so many great things and these plates clock in at an amazing price point!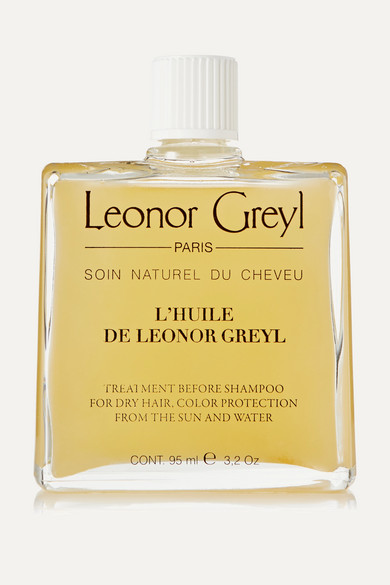 11. Leonor Greyl Huile de Leonor Greyl $60
This is a super luxurious hair oil you apply 10-40 minutes before you wash your hair. It is one of my favorite hair products I have ever used, it makes your hair feel brand new and super conditioned. I tried it seven years ago and I've been hooked since. This is an awesome self-care gift for a friend (or yourself!)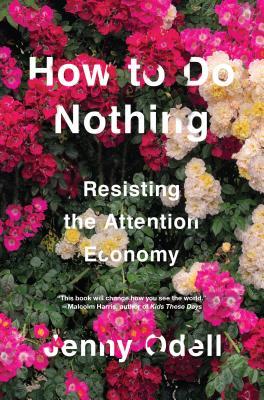 12. How to Do Nothing: Resisting the Attention Economy by Jenny Odell $15.99
This is a great read for everyone, but especially for friends who are experiencing the inevitable millennial burnout. It's not a bummer read, don't worry! This is very positive and hope inspiring.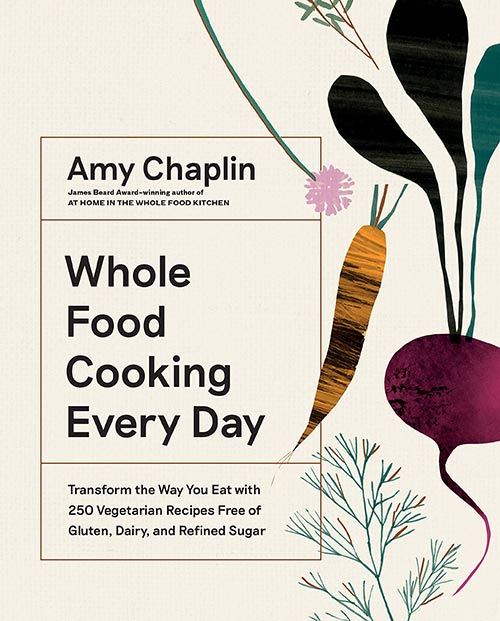 13. Whole Food Cooking Every Day: Transform the Way You Eat with 250 Vegetarian Recipes Free of Gluten, Dairy, And Refined Sugar by Amy Chaplin $19.87
This is a great cookbook for health nuts and general cooking enthusiasts alike. Amy Chaplin is a genius, her first cookbook changed my life and this one has been one of the most anticipated cookbooks of the year. It's a feast for the eyes to look at!