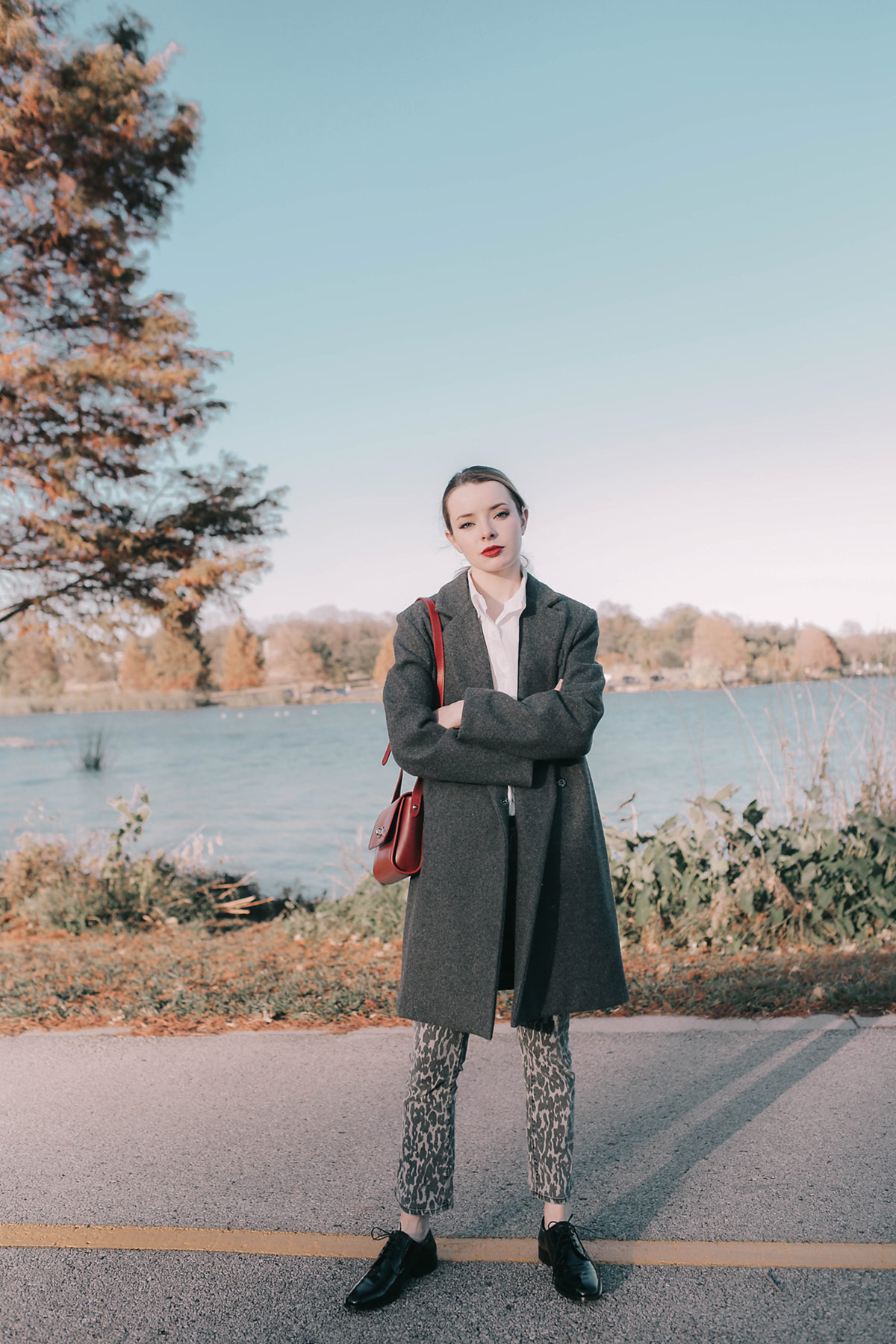 I hope all my stateside readers are enjoying the holidays! After Thanksgiving it has been non-stop traveling, party planning, and shopping so we can be ready for December 25th! Still with all the errands to run beforehand, we are so excited to share such a wonderful time of year with our loved ones. I've also managed to find a little gift for myself this year.
These shoes are a recent purchase from Farfetch and it took months to find them. Have you seen Ines de la Fressange's book Parisian Chic Look Book? It's a very stylish encyclopedia of outfit formulas built on French wardrobe basics. It is very inspiring and well done, and as always Ines imparts her own stylish twist on every look. She features several outfit ideas in the book styled with a pair of patent derby shoes and it got me hankering for a pair of my own. I have searched for months for my perfect pair, and found it is a difficult shoe to get right. I had tabled the decision for a few weeks when I came across this pair of shoes on Farfetch. They were absolutely perfect and I knew it was a purchase I would be very happy I made. These are definitely coming to Paris with me!
I fell back on a favorite outfit formula of mine for this look: mostly grey with a punch of red. I don't know why but I find myself wearing this color combination all the time lately. The leopard jeans I am wearing are Rosie Huntington Whitley for Paige Denim, sold out now sadly but you might try eBay. Worn with a men's button down, A.P.C. bag, Style Nanda coat, and the Saint Laurent shoes. The lipstick is Coloured Raine's Vanity Raine matte lip paint.