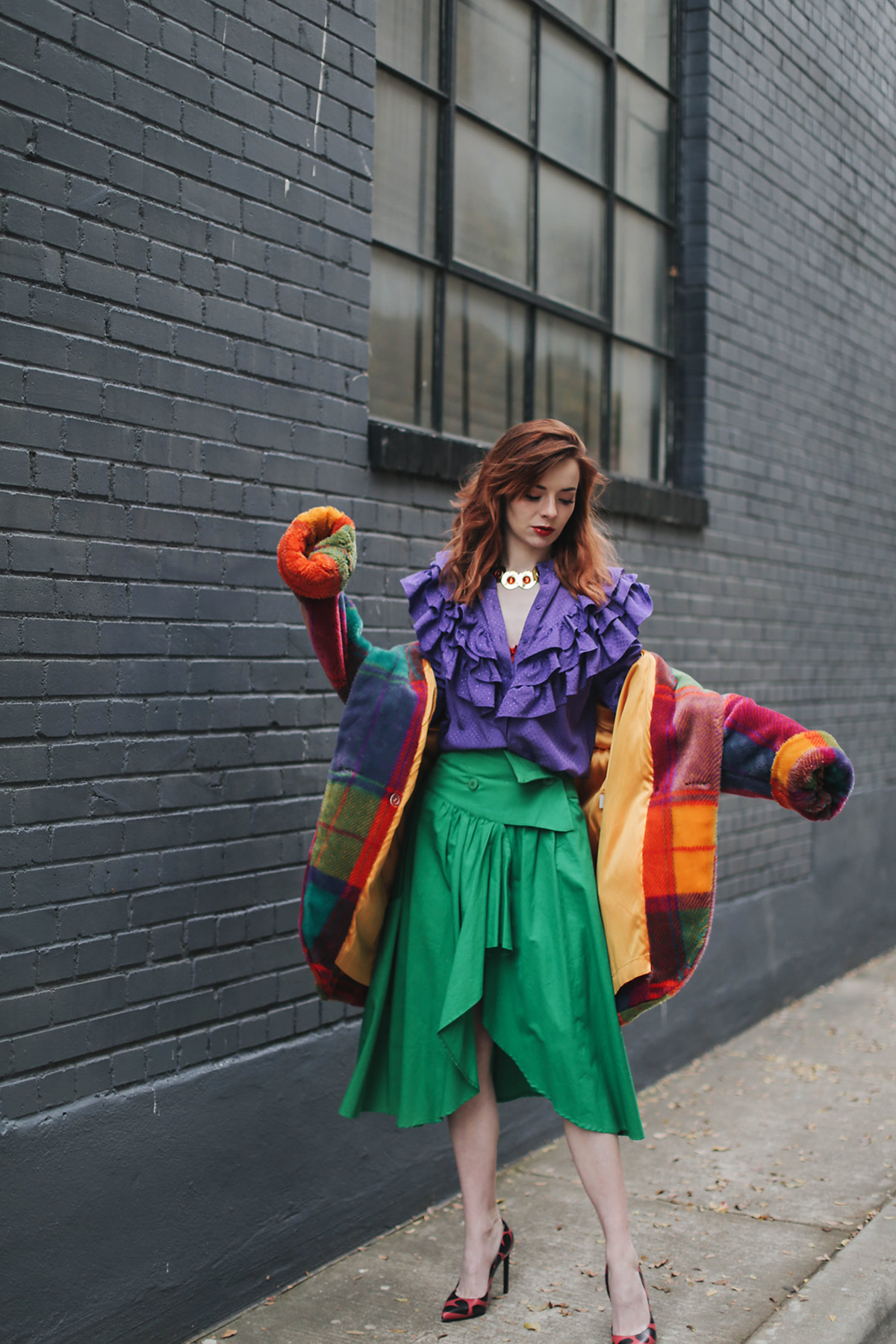 I apologize for my absence the last two weeks, I got so sick with the flu and it took a long time to get over. It really was no fun at all. I really missed styling for the blog while I was out of commission. I could not wait to wear clothes that were not my pajamas and bed slips. While I was sick I watched some technicolor movies (like Ziegfeld Follies and Blithe Spirit) and the vivid color palettes were completely inspiring. I started thinking about the color palettes I wanted to dress in, and some of my favorite inspirations in fashion when it comes to color like Yves Saint Laurent muse Loulou de la Falaise and Kenzo's vibrant early collections.  I love to find clothes that are rich and saturated with color, they make such an amazing touching point for styling and are just so much fun to wear.
Often women are told to wear bright color only in small doses. I do not believe this must always be the rule! Wearing jewel tones head to toe can make for a stunning look, especially when you play on texture as well. Nothing is quite as luxe as a jewel tone blouse or dress in a sumptuous silk or satin. When you can strike the right combination of colors, I believe more is definitely more. If you look at Loulou de la Falaise's style, she endlessly demonstrates what fun costume jewelry piled on top of a completely jewel tone outfit can be. I highly reccomend the coffee table book on her home and style for inspiration. She is one of my favorite style icons.
I picked up this blouse from & Other Stories while in Paris. My eyes were immediately drawn to the color. Purple is one of my favorite colors to wear and I loved the ruffle bib front. While dreaming up color palettes I knew that this purple blouse would pair fantastically with a vibrant kelly green. I got this 80's skirt from one of my favorite vintage sellers over the summer. The purple and green made for a fun pairing. A red lace bra from Agent Provocateur was a cheeky way to bring in some more color.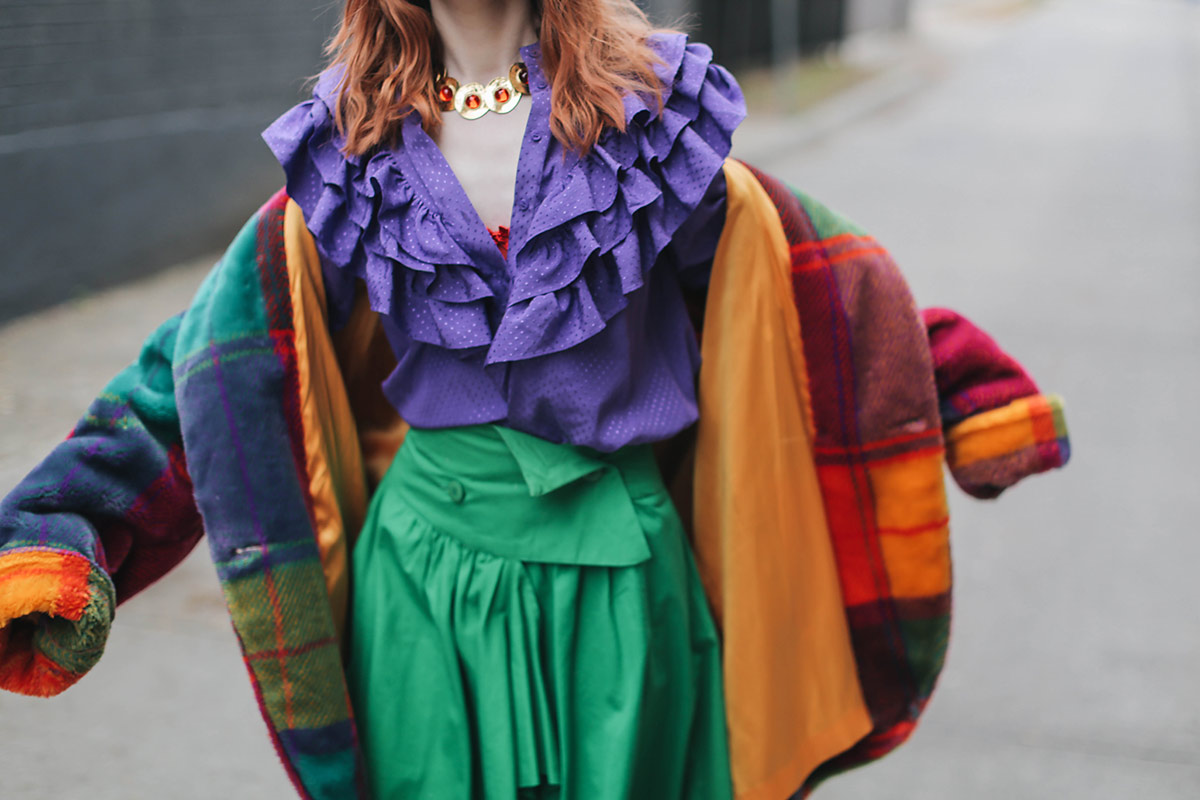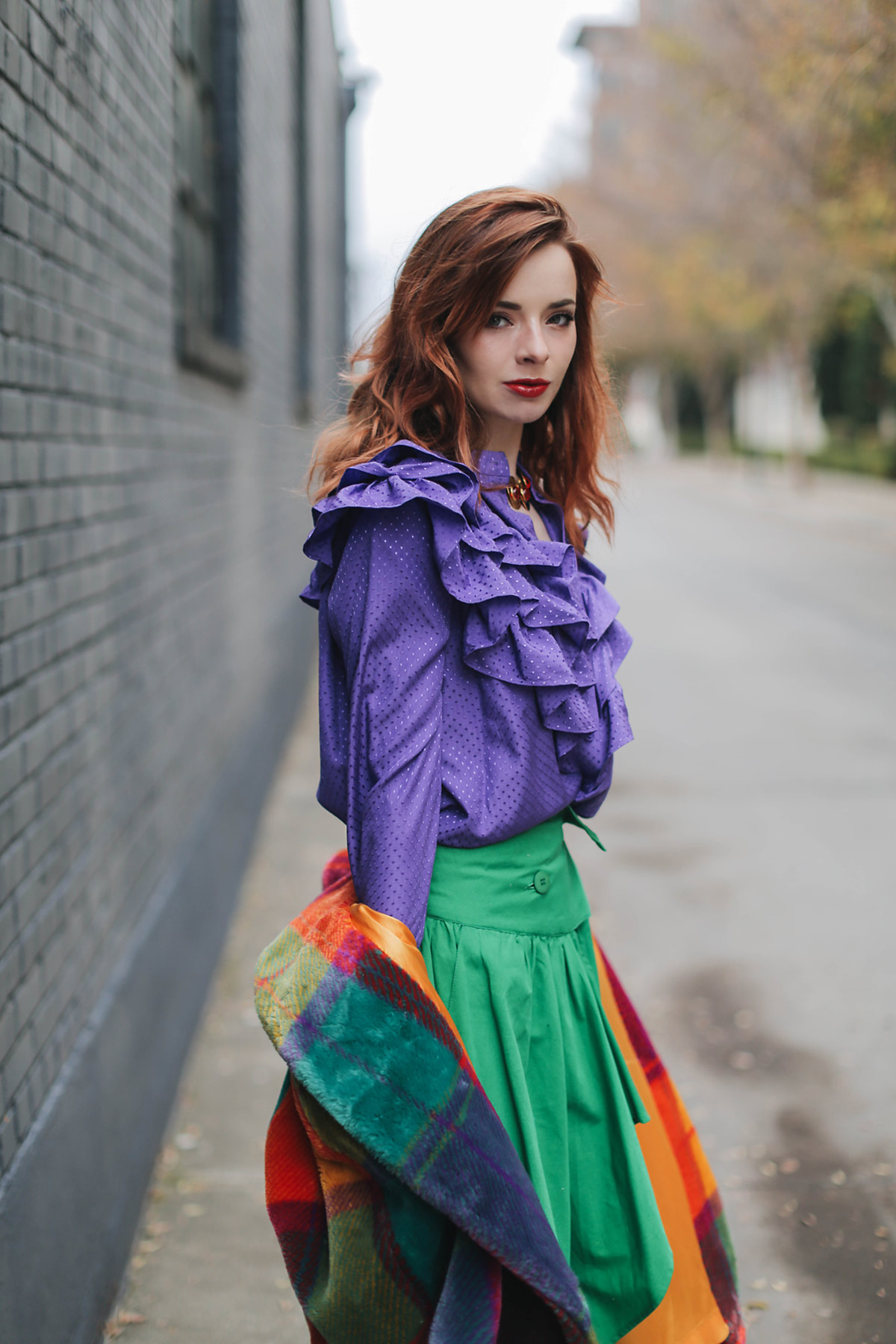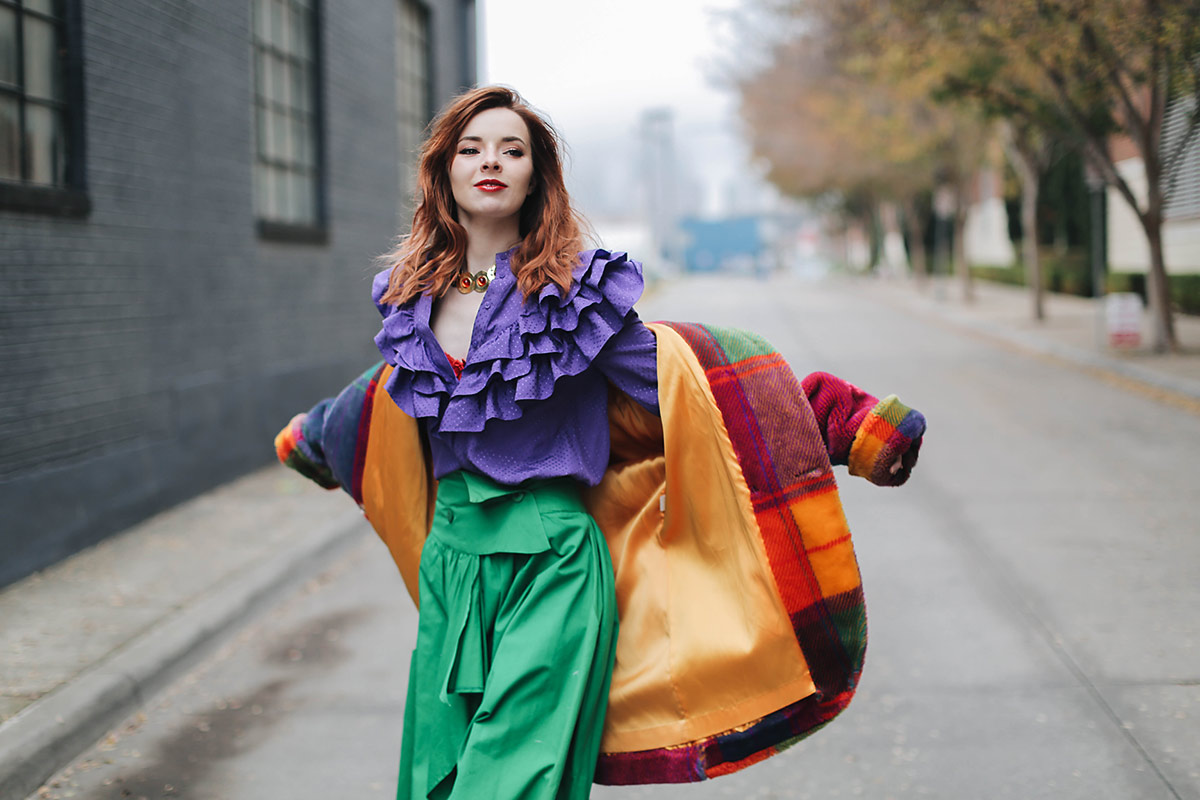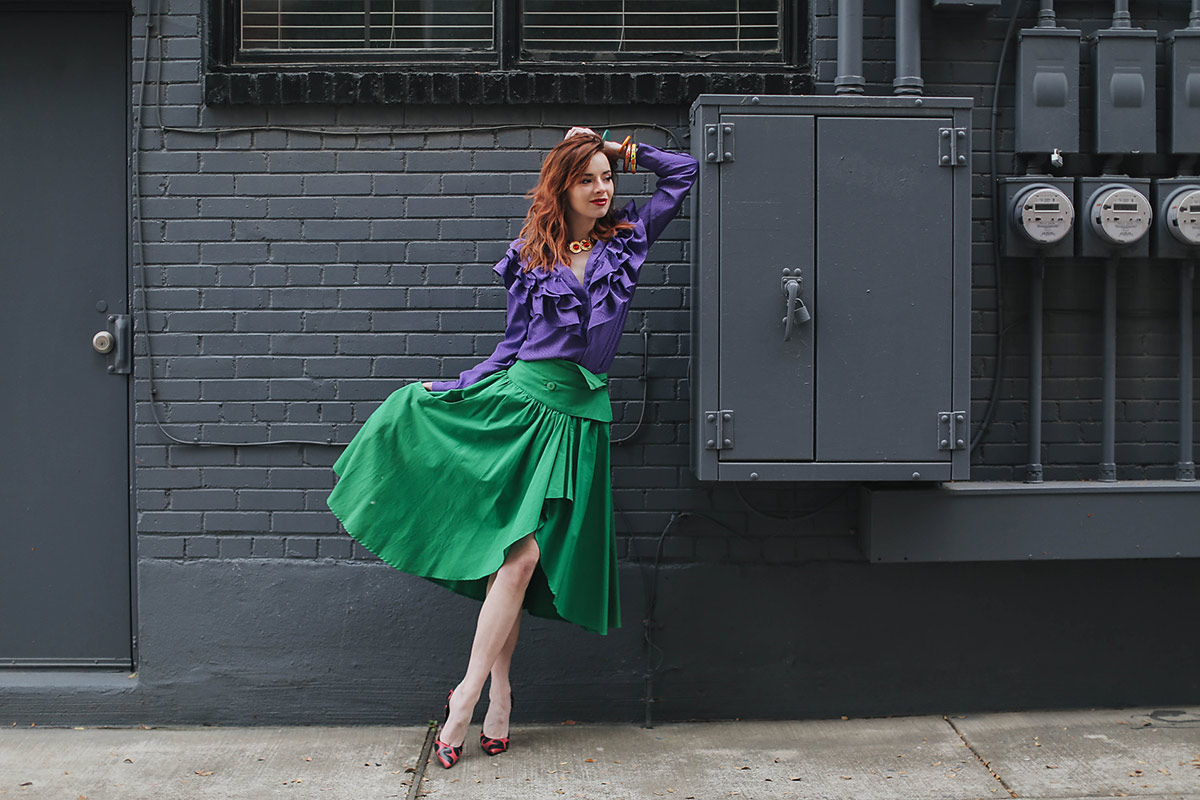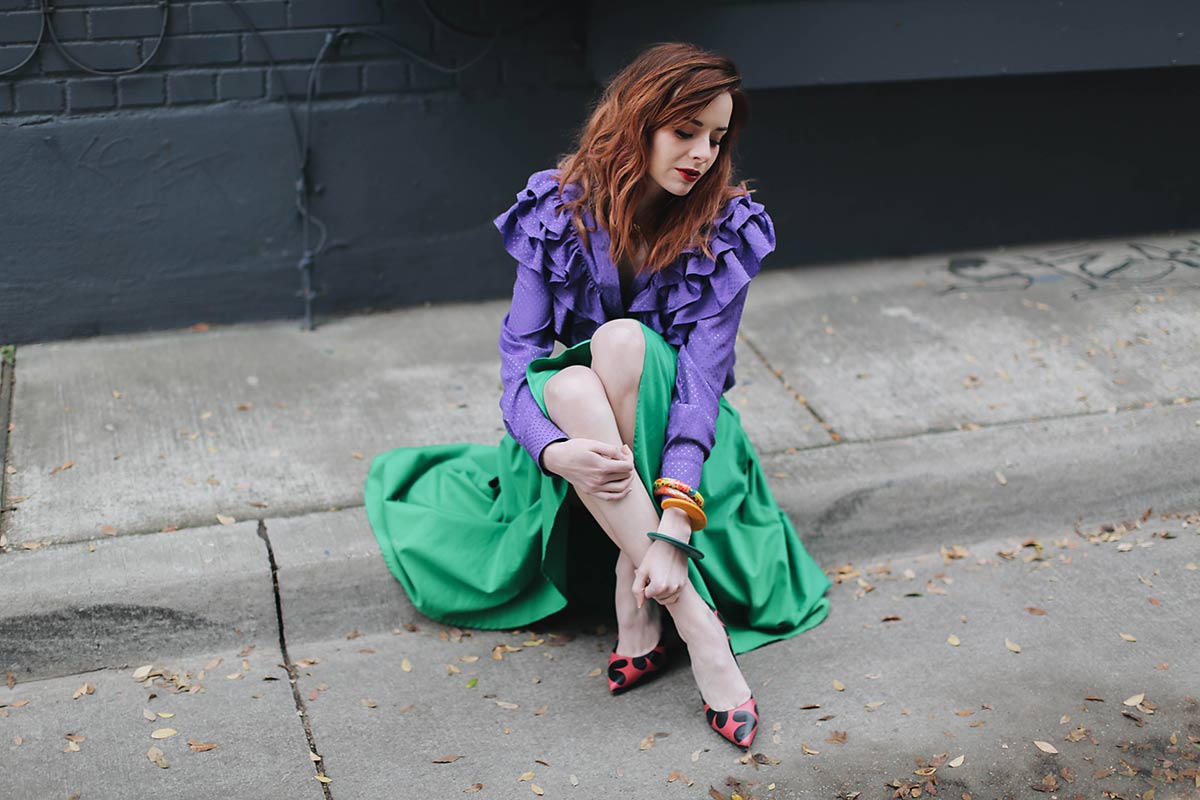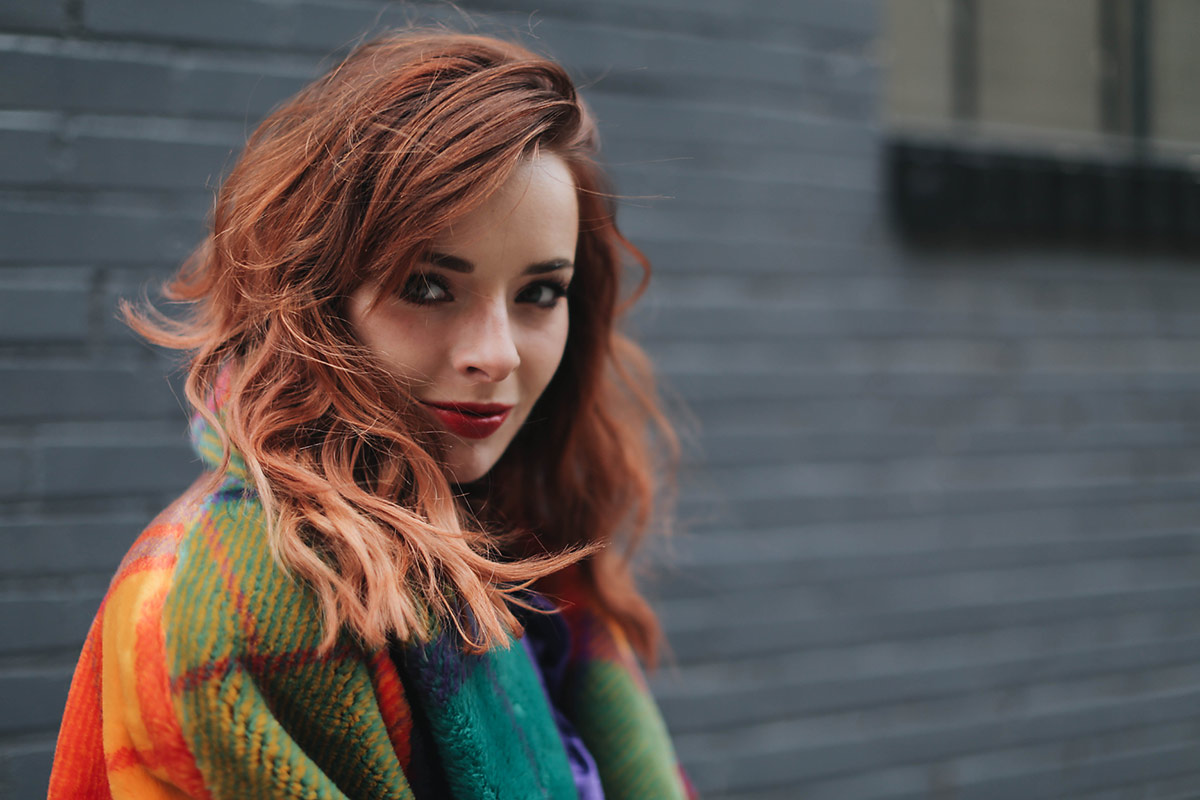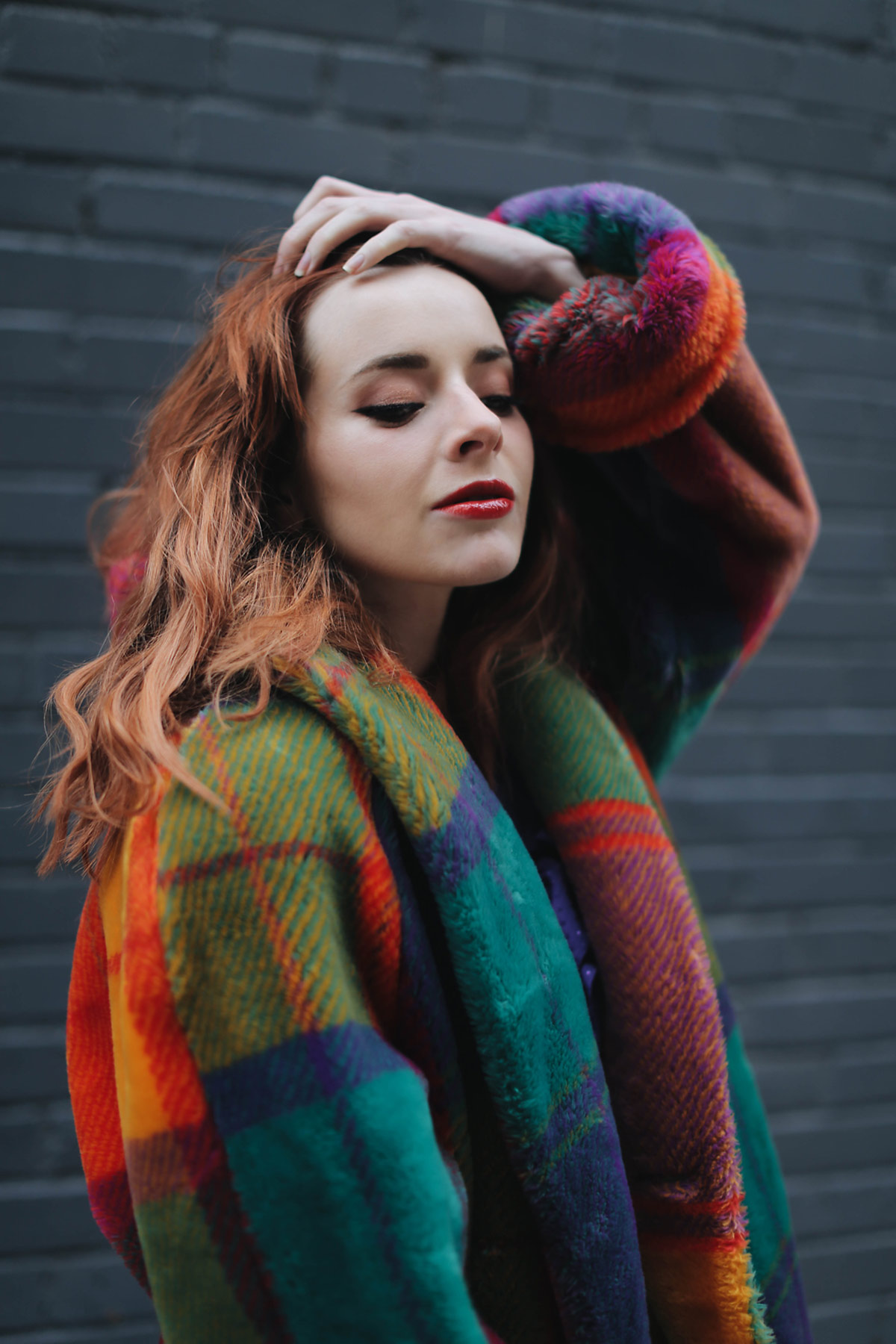 I forgot to mention that my return to red hair has sparked my color obsession as of late. It is funny how much your hair can change your style. Wearing color is a lot more fun as a redhead, and so is doing my makeup. I wanted a super saturated glossy red lip for this look and it took a few products to achieve it. I applied NARS Powermatte Lip Pigment in Light My Fire with my finger all over my lips for blurry effect. I applied NYX Pin-Up Pout Lipstick in Red Haute (a brick red) straight from the tube just in the center of my lips. I topped it with Makeup Forever's Artist Plexi-Gloss in 405P, a plum gloss with gold shimmer that is absolutely gorgeous over anything. I was pretty obsessed with this lip!
The blouse I am wearing is from & Other Stories, the skirt is vintage 80s, the coat is vintage 80s, the necklace is a thriftstore find, and the pumps are Saint Laurent Anja pumps.
Below are some looks I am dreaming of for my jewel tone obsession. It feels like the perfect season to wear these looks right now!