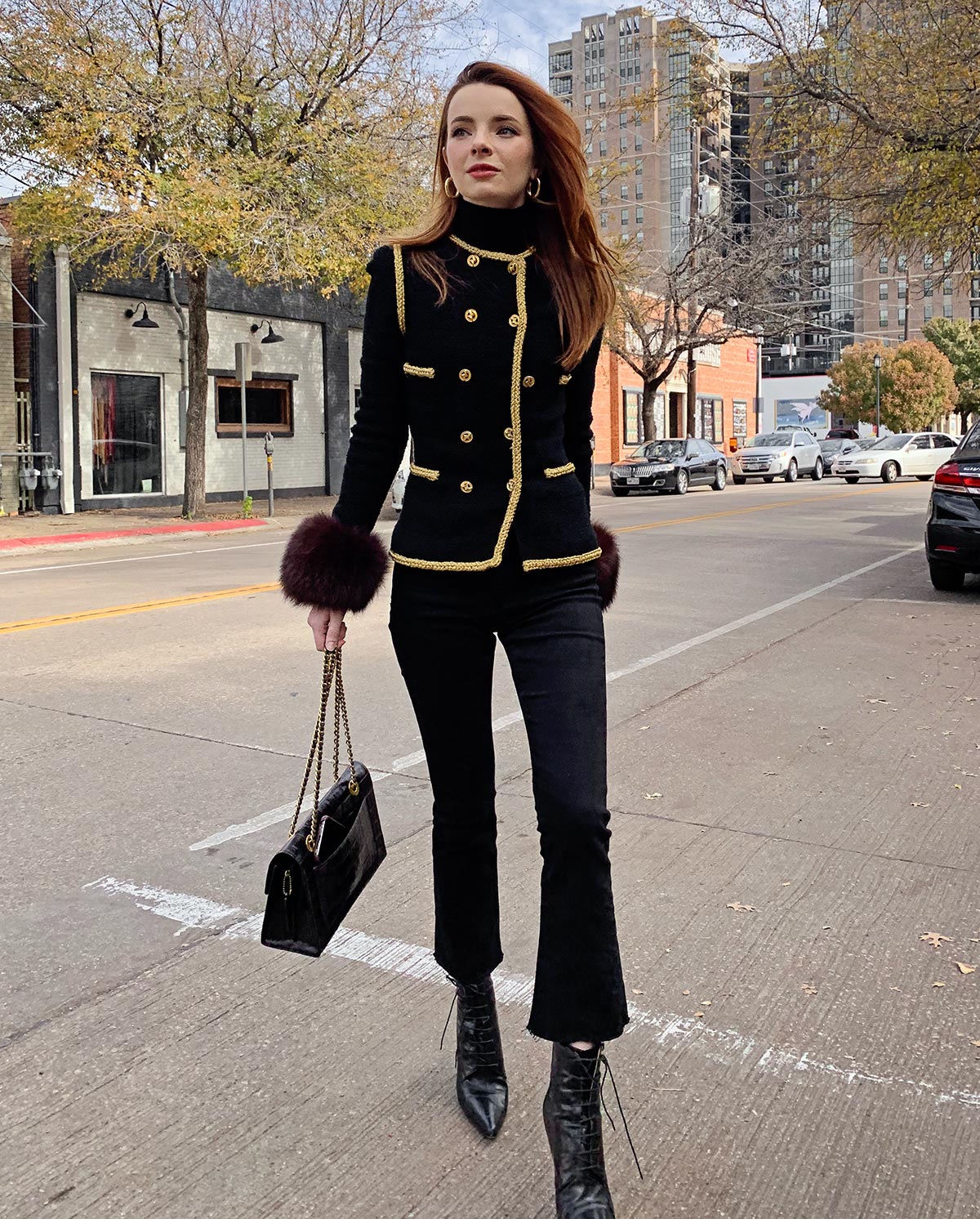 Tomorrow is Turkey Day and Jeff and I are hosting this year, so you'll have to excuse the lazy iPhone outfit photo. We've been busy the last few days getting ready for Thanksgiving. I came across this vintage Adolfo jacket I've had for years when I was cleaning up and was filled with nostalgia, so I decided to wear it immediately (with crop flare jeans and granny boots).
I wisely decided to prepare all of my food contributions for Thanksgiving (risotto gratin! brown butter madeleines!) ahead of time so tomorrow I can relax with a glass of wine while Jeff cooks the rest. I'll be perusing the Black Friday sales, as I have been very good lately and haven't bought many new things! I already picked up these perfect 90s fit boyfriend jeans, because I can't get enough of that look lately.
Hope my stateside readers get to enjoy some wonderful time with their families and friends tomorrow!
Best sale picks for coats:
My choices for denim:
Fancy party dresses:
The perfect bags to invest in: