Inspired by our sweet friends Christina and Robert from the New Darlings who just did a great post about the music that shaped their relationship, here are the songs and albums that have meant the most to Jeff and me over the years. Jeff and I are both very passionate about music and while we have a lot in common in our musical interests, we still have very different tastes. It's always interesting to me to see where we overlap in our love of music. I also have the playlist from our wedding to share at the end of the post. We've been listening to a lot lately and it brings back such great memories of that night for us.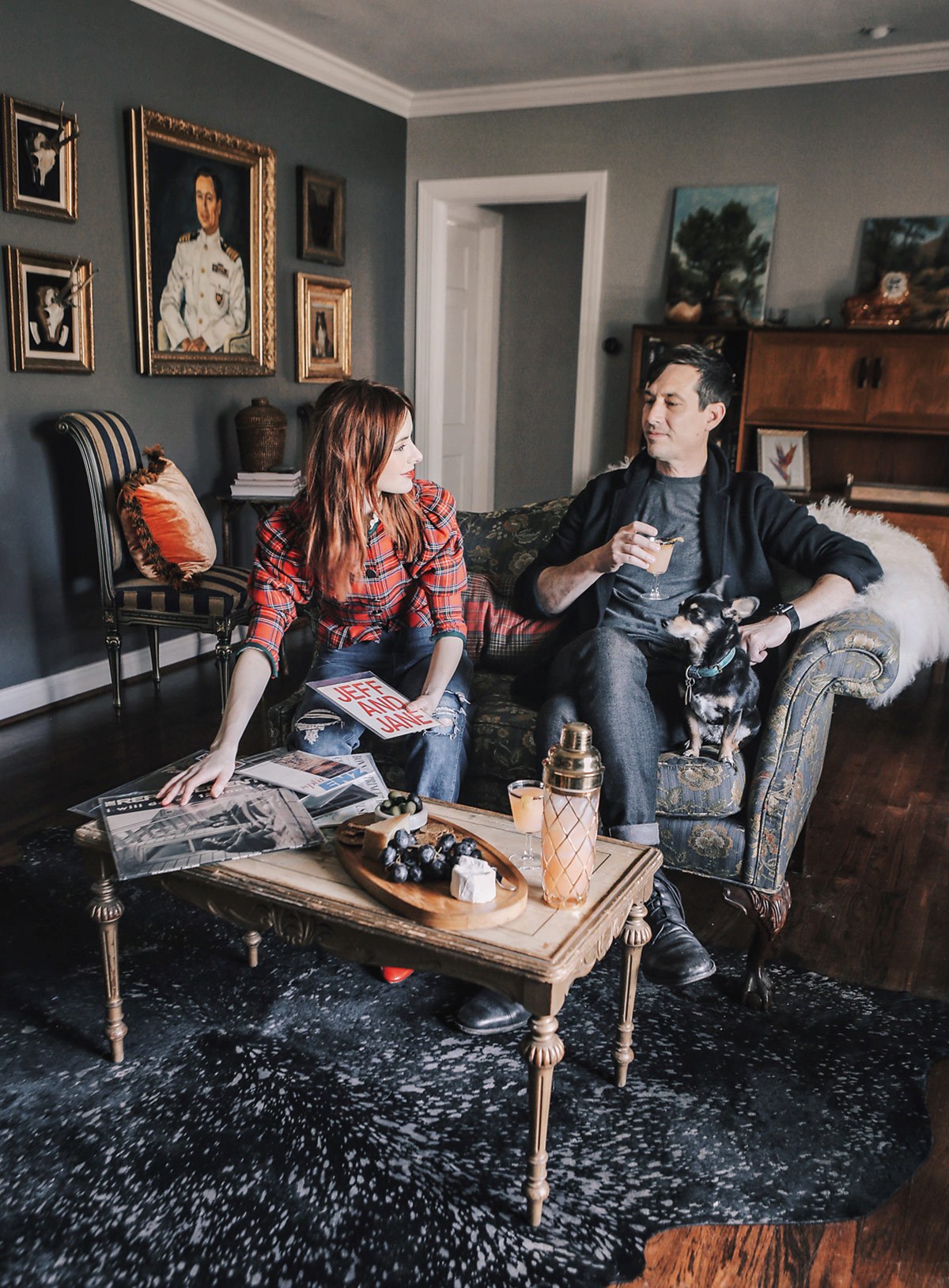 The Replacements – "I Will Dare" 
When Jeff and I went on our first date back on December 12th, 2013 we met for a drink at a nearby bar and ended up flipping through the jukebox at some point in the night. I picked this song not knowing that he was a big Replacements fan. We immediately bonded over it and all the nerves that come from a first date disappeared from the rest of the night. 
We went out again on the 16th, the day before Jeff's birthday. Knowing that my birthday would happen a few days afterwards, and not knowing if he'd see me beforehand during the busy holiday season, Jeff showed up to our second date with a wrapped gift for my birthday. It was a copy of the the I Will Dare 12" record. Needless to say, I was extremely charmed and the second date was even better than our first.
Jeff + Jane – "Special World" / "Mother Told Me" 
Jeff and I had been dating for about two months when he took a trip to New York. I was already getting attached to him and I was eager to see him on his return. We went to a movie, chatted for hours over cocktails and we were both feeling pretty lovestruck by the end of the evening. Jeff drove me home and as we said goodbye he surprised me by producing a 45 sleeve with JEFF & JANE on it in bold red font. I was confused at first, half-wondering if this was a record he made himself. He explained he had been shopping at Captured Tracks and saw this 45 on the store's wall display. It felt serendipitous so he bought the record as a gift to me. It was very romantic. Fittingly, the record is by Jeff and Jane Hudson, a married couple who made swampy electro synth punk music in the early 80s. We love this record and I often play it out now when I DJ. 
The best part about this record was that we used the album cover as our wedding invitation. Jeff went to a local printing company and had them print the invitation on an actual 45-sized sleeve with liner notes, and a RSVP card shaped like a 45. It was so cool that we got to make this album and the special memory we have of it part of our wedding day. 
Bonnie "Prince"  Billy – Sings Greatest Palace Music
This album will always remind me of the first year that Jeff and I were dating, when we used to listen to this on repeat during the autumn while we cooked together all day long. This was during the early beginnings of Thyme & Temp, and we would spend almost every weekend planning menus and experimenting in the kitchen. It became the perfect soundtrack for that time in our lives. I was haunted by Will Oldham's voice the first time I heard it. I love the duet on Agnes Queen of Sorrow. As often as we listen to this album still, I feel like I discover something new in every song each time I hear it.
I've always been a big Yaz fan, and we are also both huge fans of the FX show The Americans. In season 3 there was an episode that used this album as it's backdrop, to incredible effect. It reignited our love of Upstairs At Eric's, an album that is just flawless from beginning to end. We would stay up late dancing to this or driving around our neighborhood for months. It really is impossible to stay still when "Situation" or "Goodbye Seventies" comes on.
We both agree that is an absolute, undeniable jam but we cannot hear it without dissolving into laughter.  One night we were driving home and this came on, and we ended up circling our block repeatedly just to hear it a few more times. It's so ridiculous and danceable. Marc Almond holds nothing back and you really have to see him performing it live in a leather shirt to appreciate this song in full. Jeff can make me laugh anytime by doing his Marc Almond impersonation. I have fond memories of everyone dancing really hard to this at our wedding
Split Enz – "Six Months in a Leaky Boat"
Jeff and I like to spend weeknights in playing records for each other, taking turns trying to pick something the other would like. One night I selected this and it was a perfect song for Jeff. My husband loves any song with handclaps and this song is really catchy with the happiest chorus. It seems like anytime we have a DJ night at home, this record comes out at some point, and the night gets kicked up a notch. I really love Split Enz.
And as promised…here is our wedding playlist!