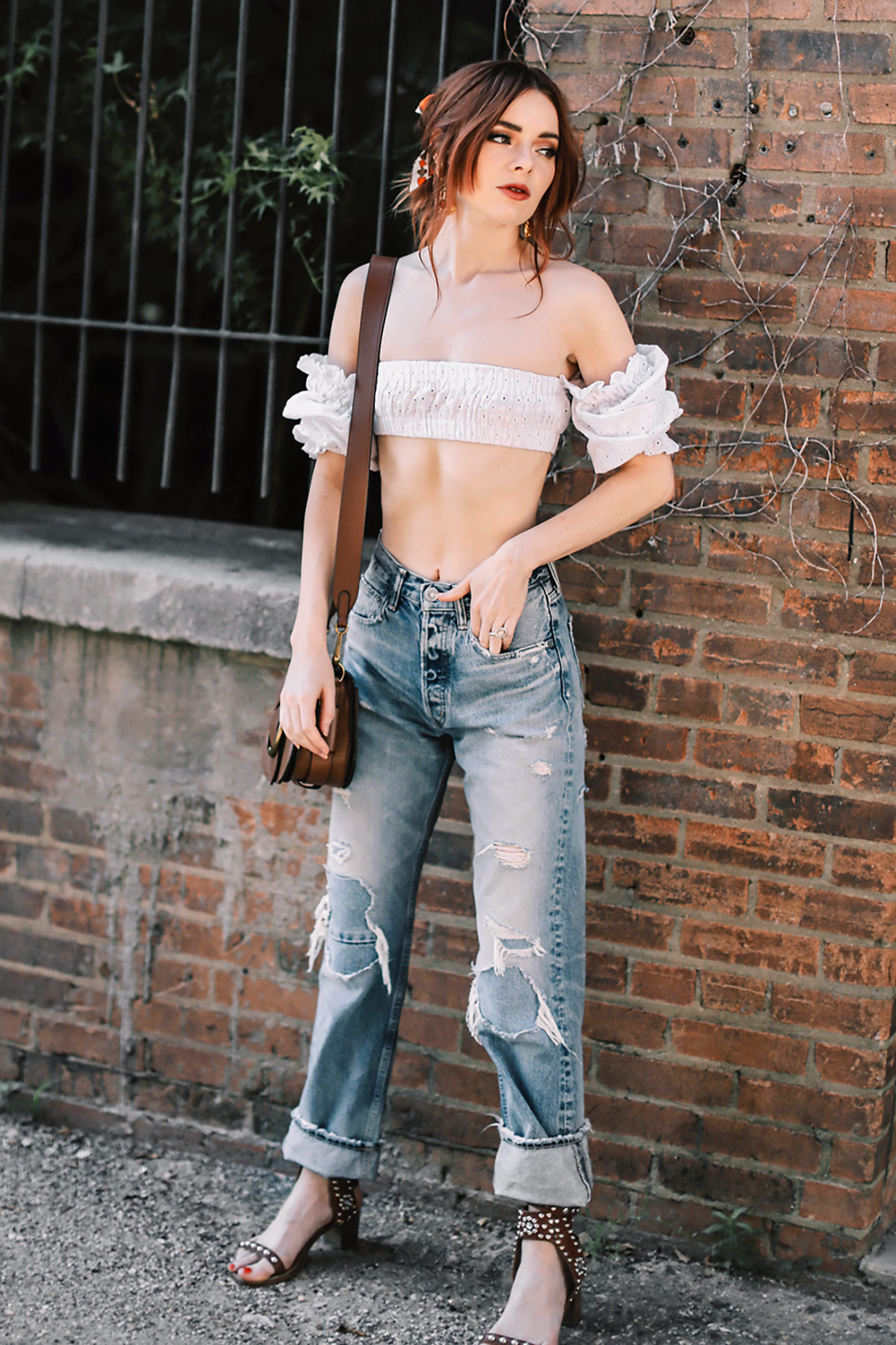 It's scorching hot here in Dallas today (already 85 degrees as 9 AM as I am writing this) and I am suddenly realizing that this long hot summer will narrow my wardrobe considerably. One staple I will be falling back on will be crop tops.I think crop tops are one of the most flattering and feminine pieces to wear in the summer for every body type. When we were in Amsterdam last week I saw girls of every shape and size wearing them and I was struck by how cool, sexy, and confident they all looked as they strolled the canals with their friends. It definitely inspired me to get my crop tops out and it couldn't be a better time for it.
A pair of super-high waisted, almost 40s workwear inspired jeans  is one of my current favorite ways to pair crop tops. It keeps the look somewhat tomboyish and the tummy-holding high rise jeans ensure you feel comfortable wearing these out in public. I got this pair of Moussy's a while ago, which I've mentioned before is my current go-to brand for jeans of all styles. Here I am wearing those jeans with an off-shoulder bandeau top by AreYouAmI.  This kind of summer weekend look is really good with a messy laidback hairstyle accessorized with a scarf and some vintage earrings.
Wearing Moussy jeans with an AreYouAmI Sappha blouse, Polo Ralph Lauren tan Lennox bag, and Isabel Marant studded sandals. Hair scarf and earrings are vintage finds.
Here are some of my selections for crop tops at the moment! I am obsessed with this cap sleeve flounce blouse that is only $74.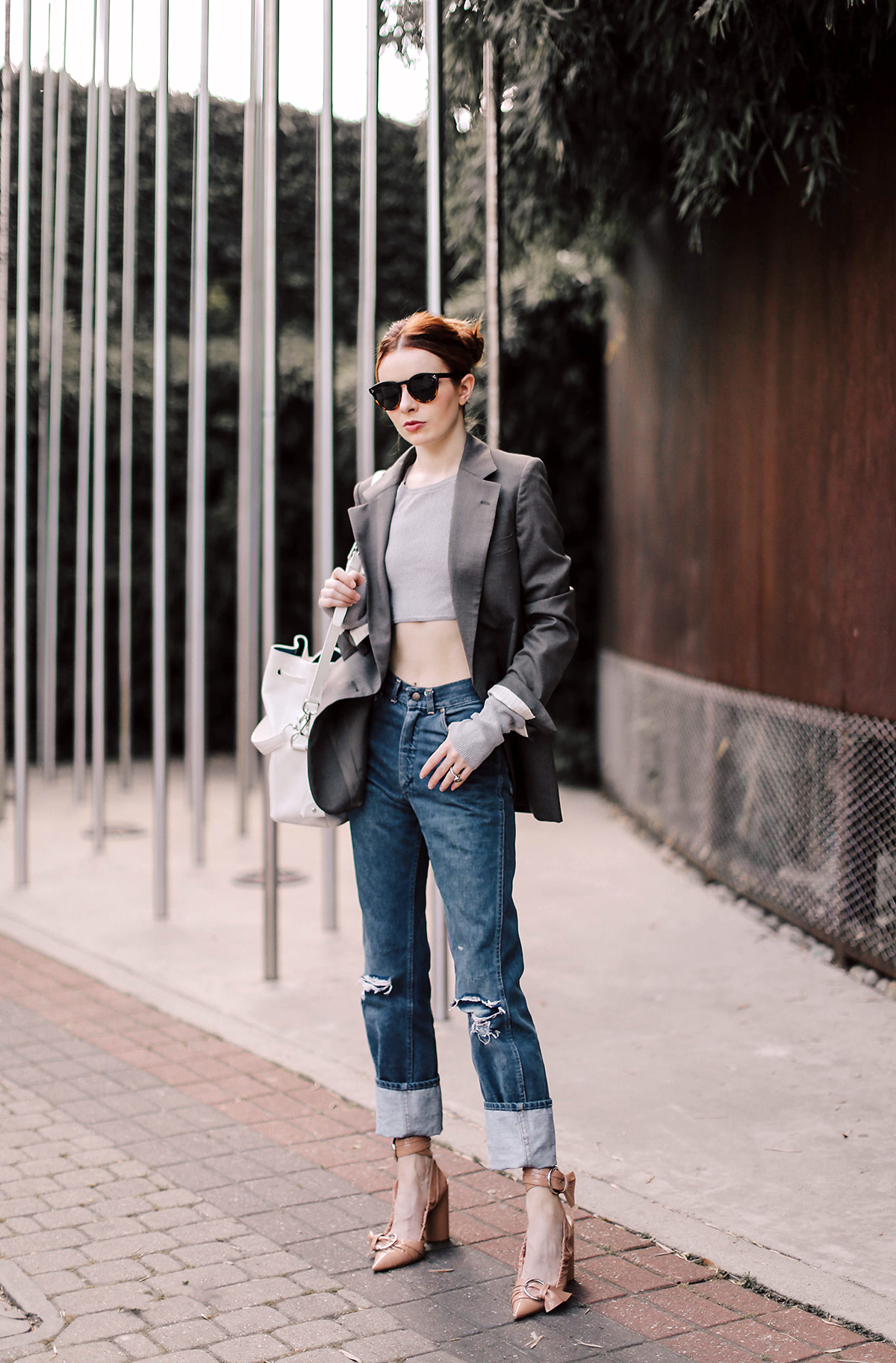 Below are some of my top favorite pairs of high rise jeans for this look!