Sweatshirts are one of my favorite items to collect for their comfiness and endless styling possibilities. I look for vintage athletic sweatshirts from the 1950s and 1970s novelty sweatshirts, but I feel good about buying new ones because they are style staples for me that I know I will wear for years to come.  Sweatshirts are also one of those items of clothing that look better the more you wash and wear them. Though they are often relegated to errand runs and staying inside watching movies on chilly days, sweatshirts have been having a big moment in street style.
Pull-On Skirt and Oversized Hoodie
A sporty skirt paired with an oversized hoodie and sneakers is a really easy look to put together, and it's about as comfy as it gets. I just bought this Tory Sport skirt after thinking about it for a few weeks and I am so glad I did. It's made of a really cool breathable tech fabric. This sweatshirt is a thrift store find, the bag is Simon Miller, and the shoes are by Golden Goose.
Pencil Skirt + Cheeky Sweatshirt
This is a fail proof combination that keeps a pencil skirt from being too serious or sexy. I wore mine with Chanel pumps a big vintage flower brooch I got on Etsy years ago. The skirt is by L'Ecole des Femmes and the sweatshirt is a vintage find from a few years ago. Isn't it great? A prized possession of mine.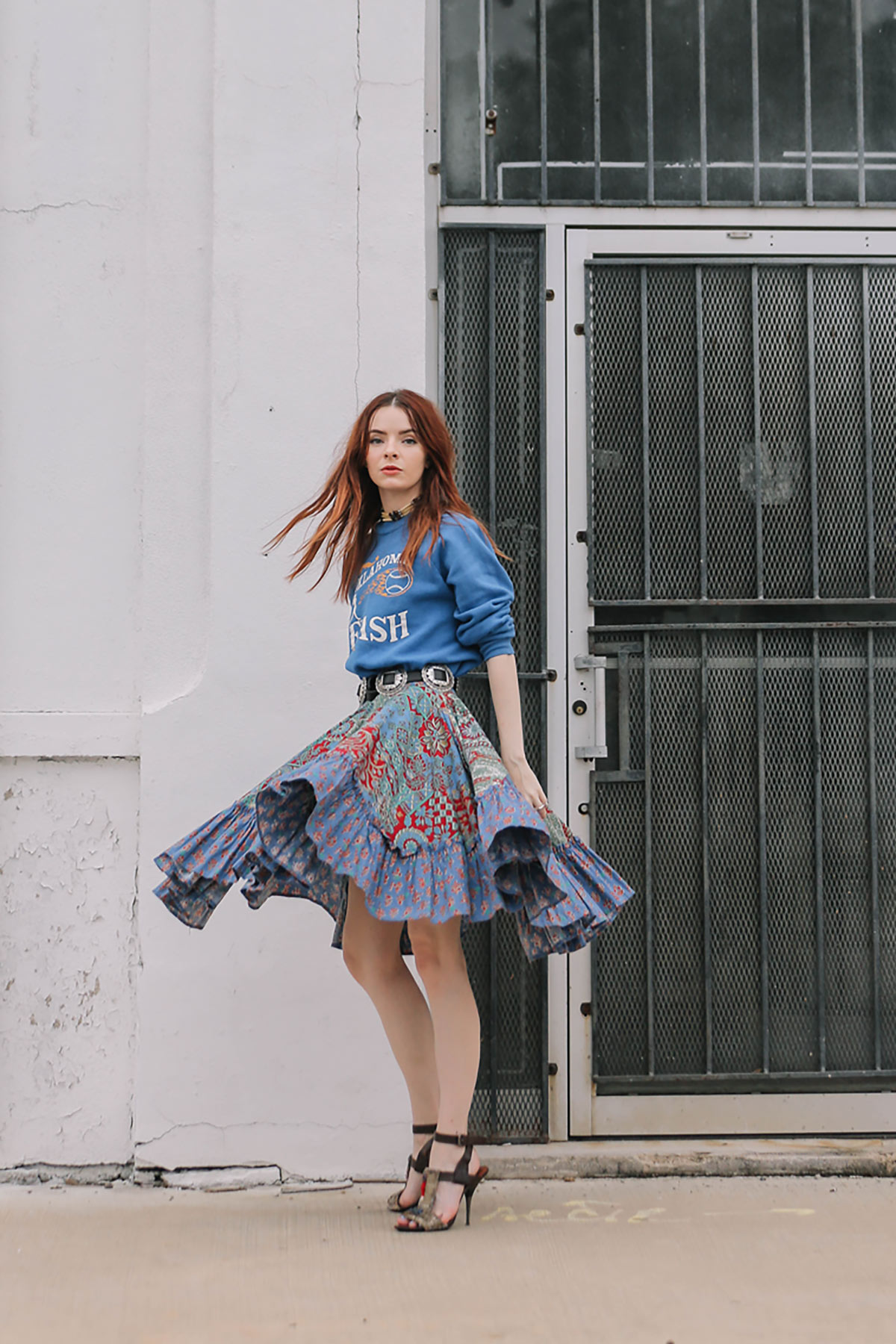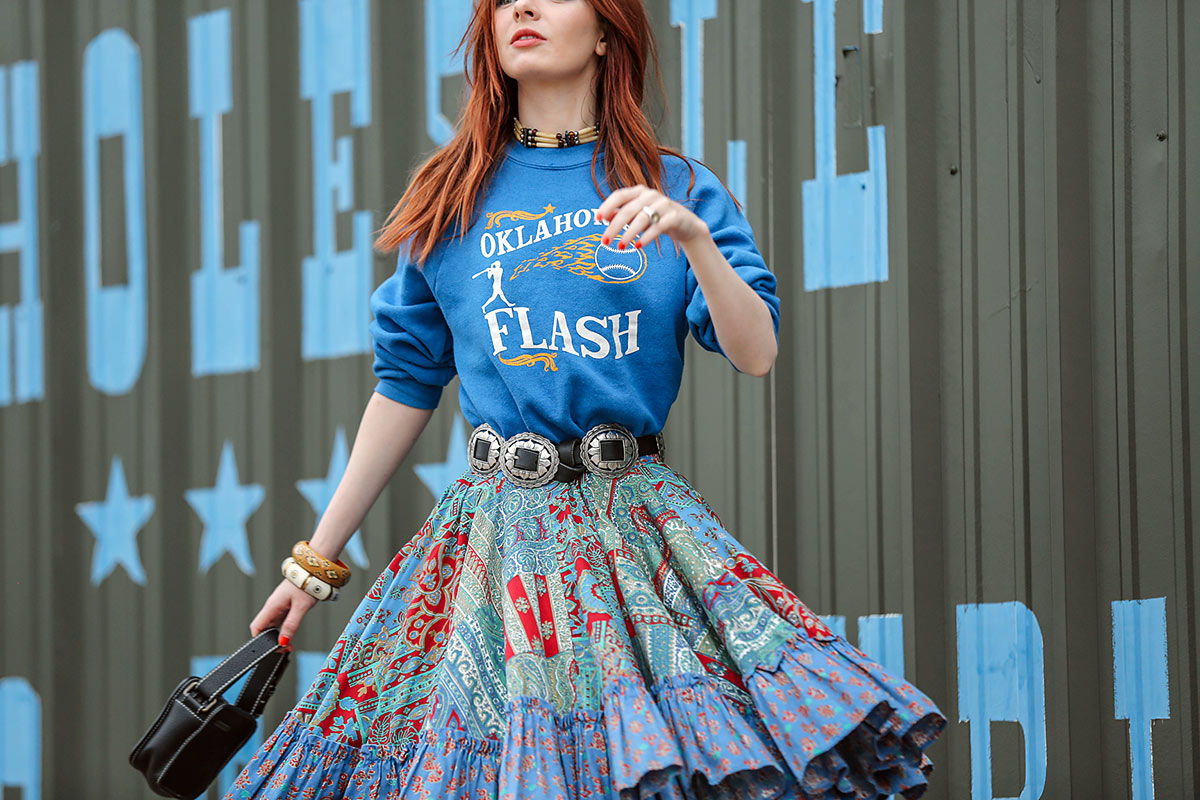 Swingy Skirt + Concho Belt + Athletic Sweatshirt
This was a really fun look to wear, and was born out of some vintage finds from my friend Kristen's store Cheap Thrills Vintage in Tulsa, Oklahoma. This is a look I could repeat infinitely in my wardrobe as I have many sweatshirts and full vintage skirts. This is actually a square-dancing skirt, so if you want this look I suggest looking for a real vintage one on eBay or in vintage stores. This vintage concho belt is one I've had for a while, but you can get virtually the same look with this Polo concho belt. (I also have this belt and wear it constantly!)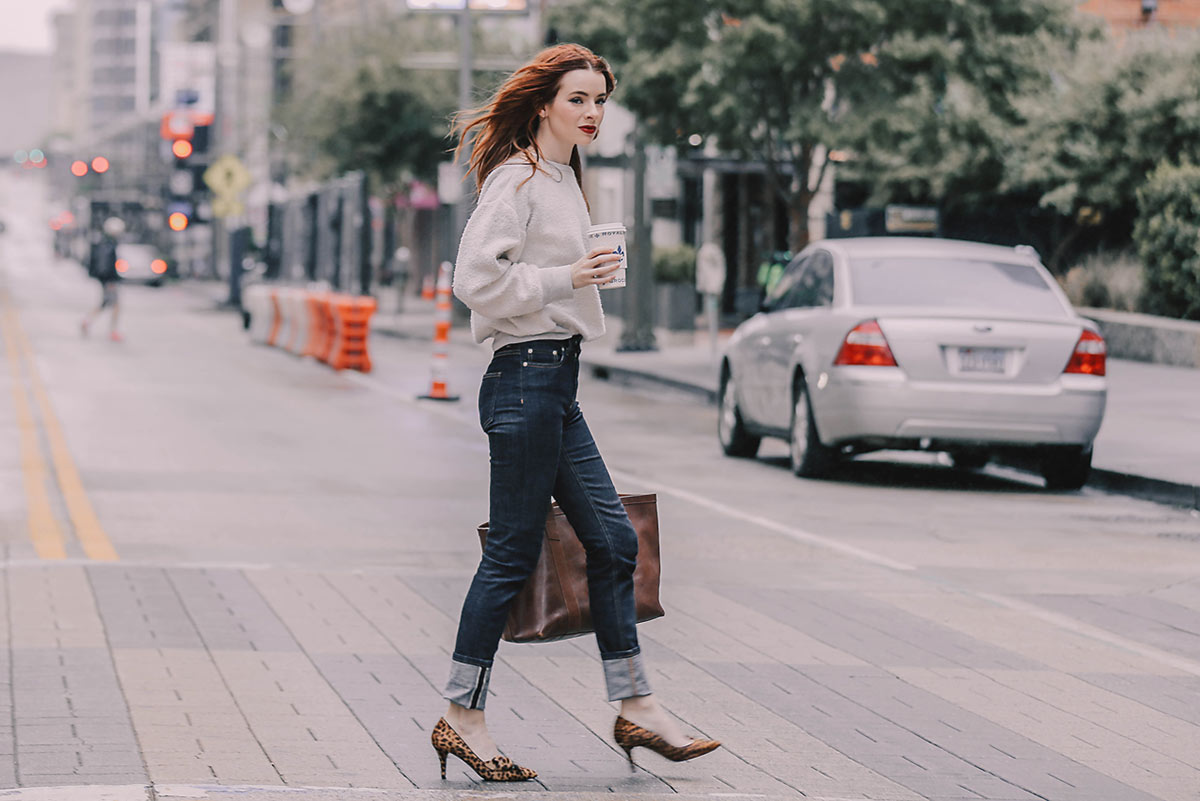 Grey Sweatshirt + Dark Wash Cuffed Jeans + Leopard Pump
I always wear my grey sweatshirts inside out, a tip I got from my mom, who has many grey sweatshirts and never wears them right side out. I think they look really chic this way. When I want to dress my grey sweatshirts up I like to wear dark cuffed selvedge skinnies and leopard pumps. Easy peasy! These jeans are by Naked & Famous and the tote bag is Lotuff.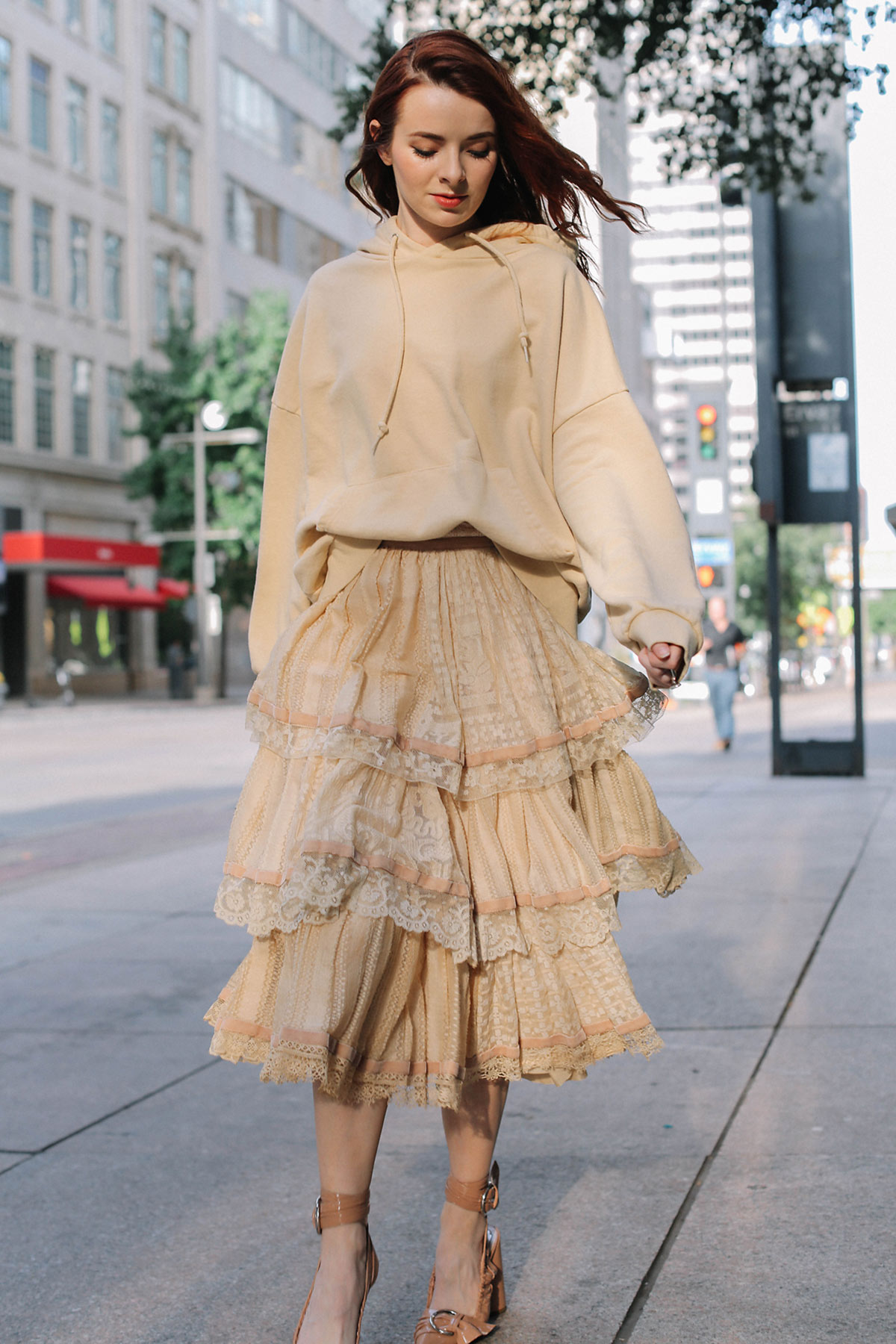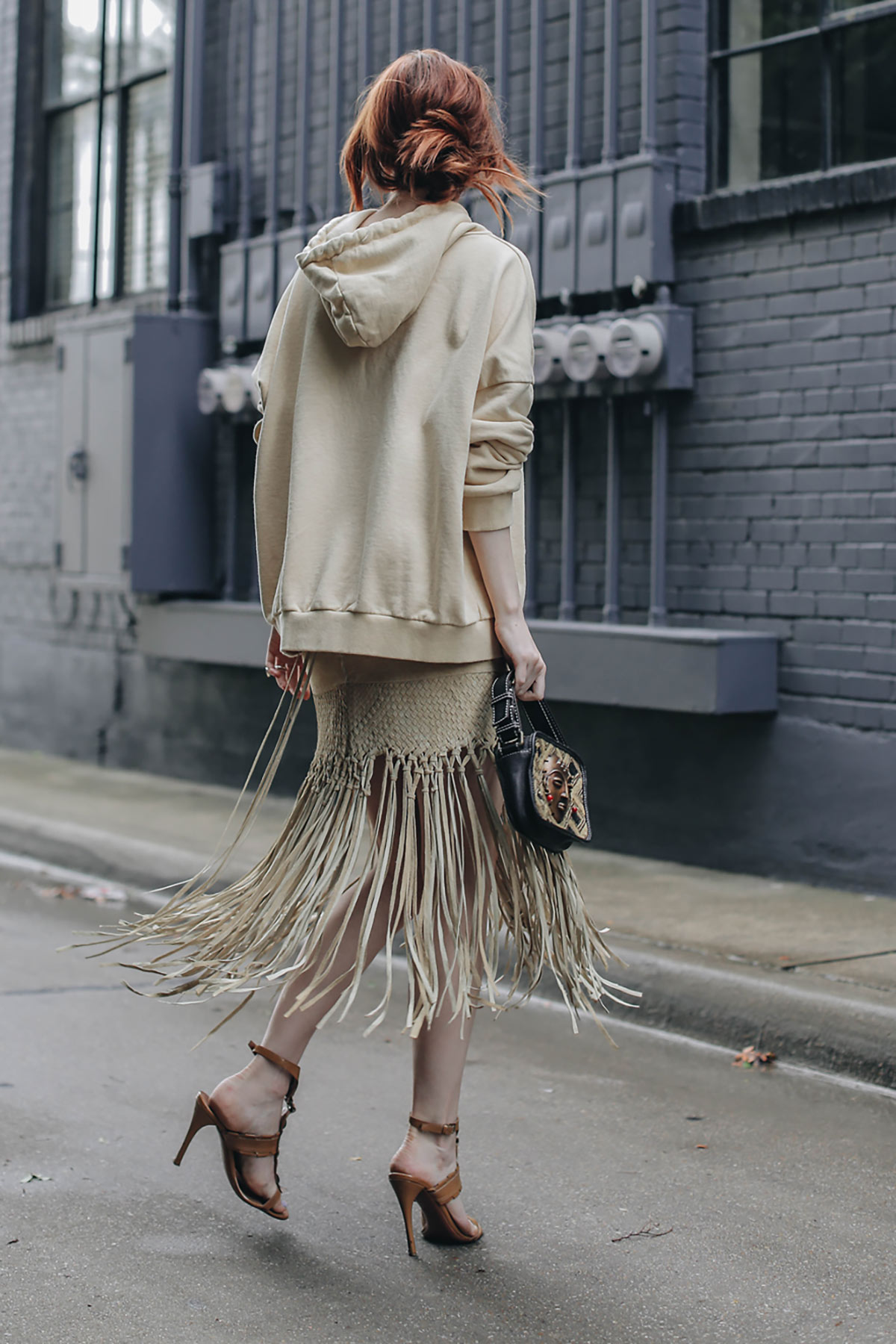 Neutral Hoodie + Dramatic Skirts
Above I am wearing two skirts that I have had for a long time, but I don't get to wear much because they are quite dramatic for everyday wear. I found a new solution to this styling dilemma in a neutral colored plain hoodie. It's a great way to turn down the drama on a swingy fringe skirt or antique lace tiered skirt. What a great way to make a standout skirt more casual!
I hope you guys enjoyed these styling ideas! As it is getting cooler I am really looking forward to getting more wear out of my sweatshirt collection.