I was lucky to spend a weekend in San Miguel de Allende two weeks ago, with Farfetch and LA based clothing label Haney. Mary Alice Haney is a red carpet stylist turned designer and spending the weekend wearing her Studio 54 inspired party dresses was an absolue blast. Just check out the selection on Farfetch right now! I have been going to San Miguel de Allende for 15 years now and this trip brought back so many fond memories, and experiencing the city with some friends who had never been there before made it feel extra special.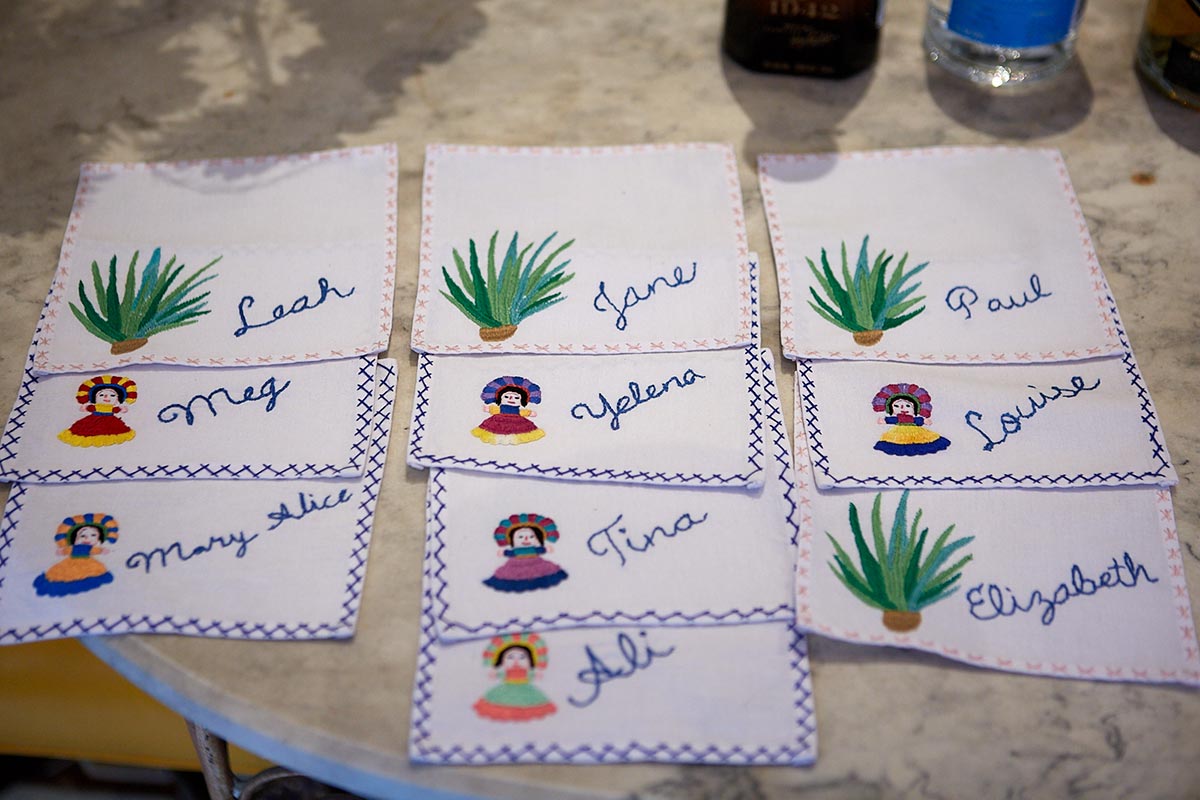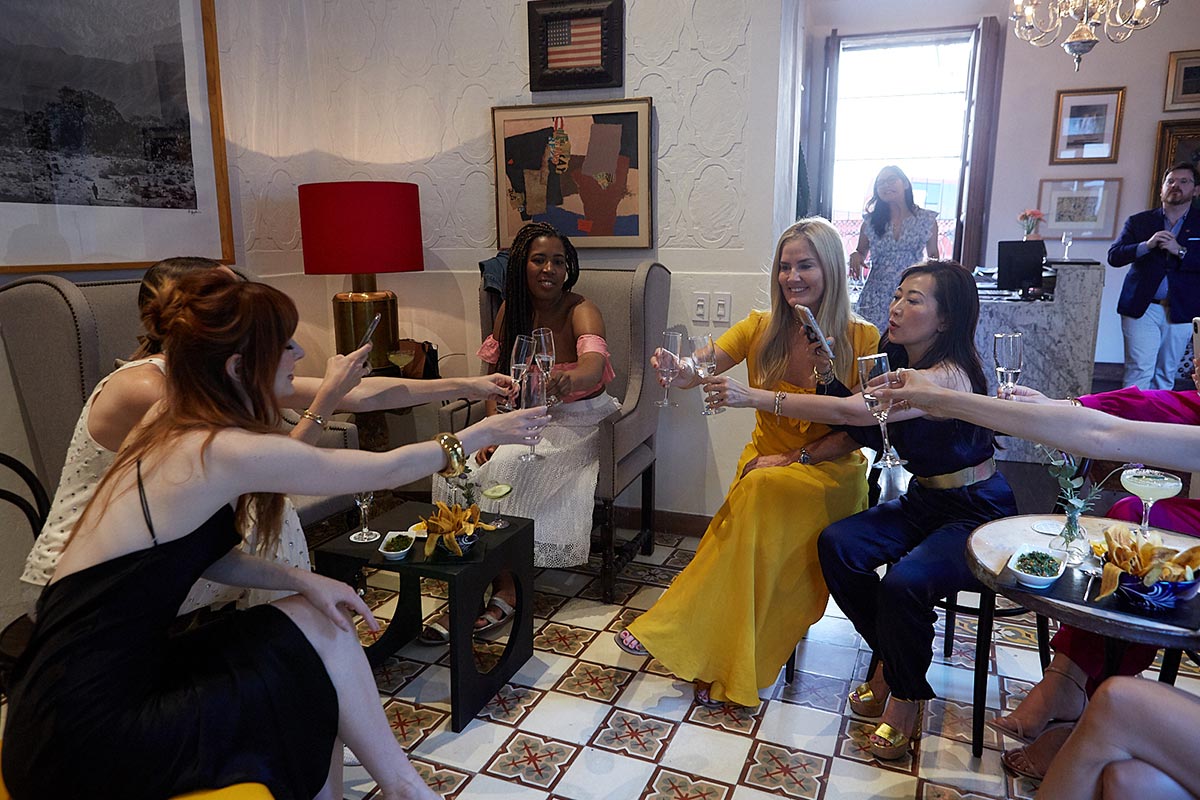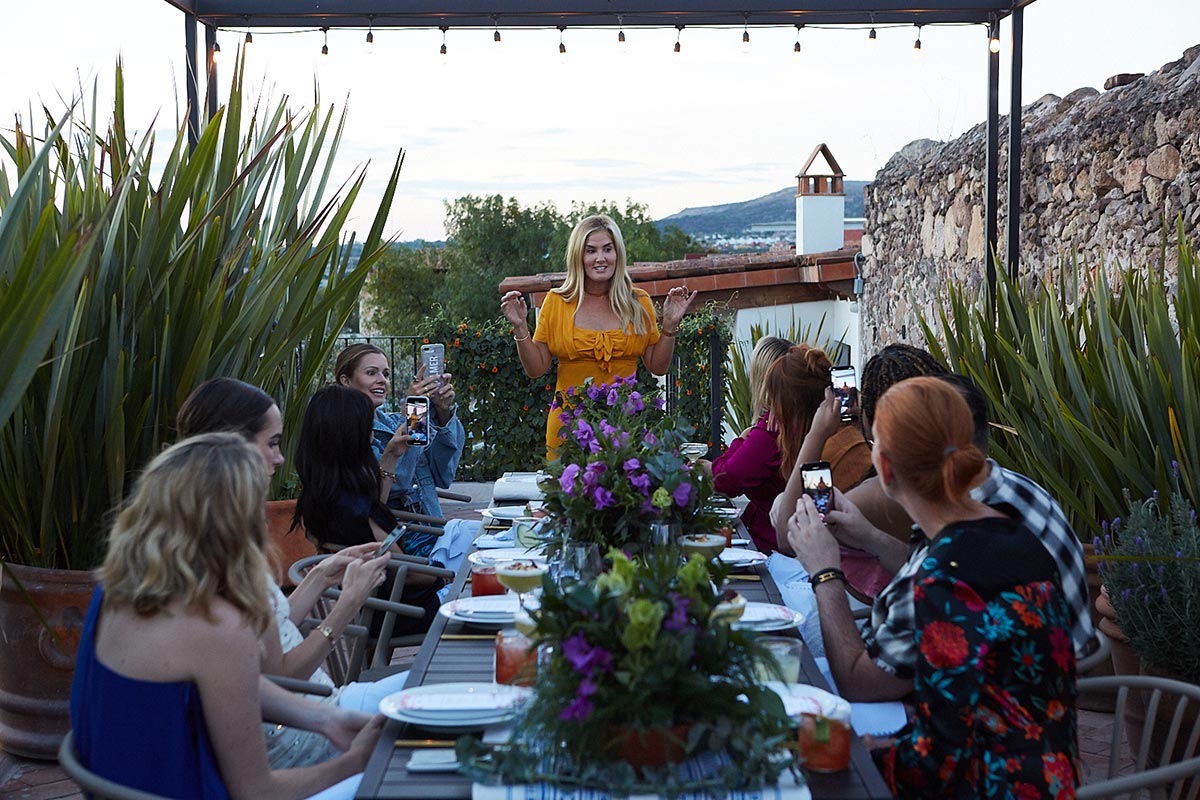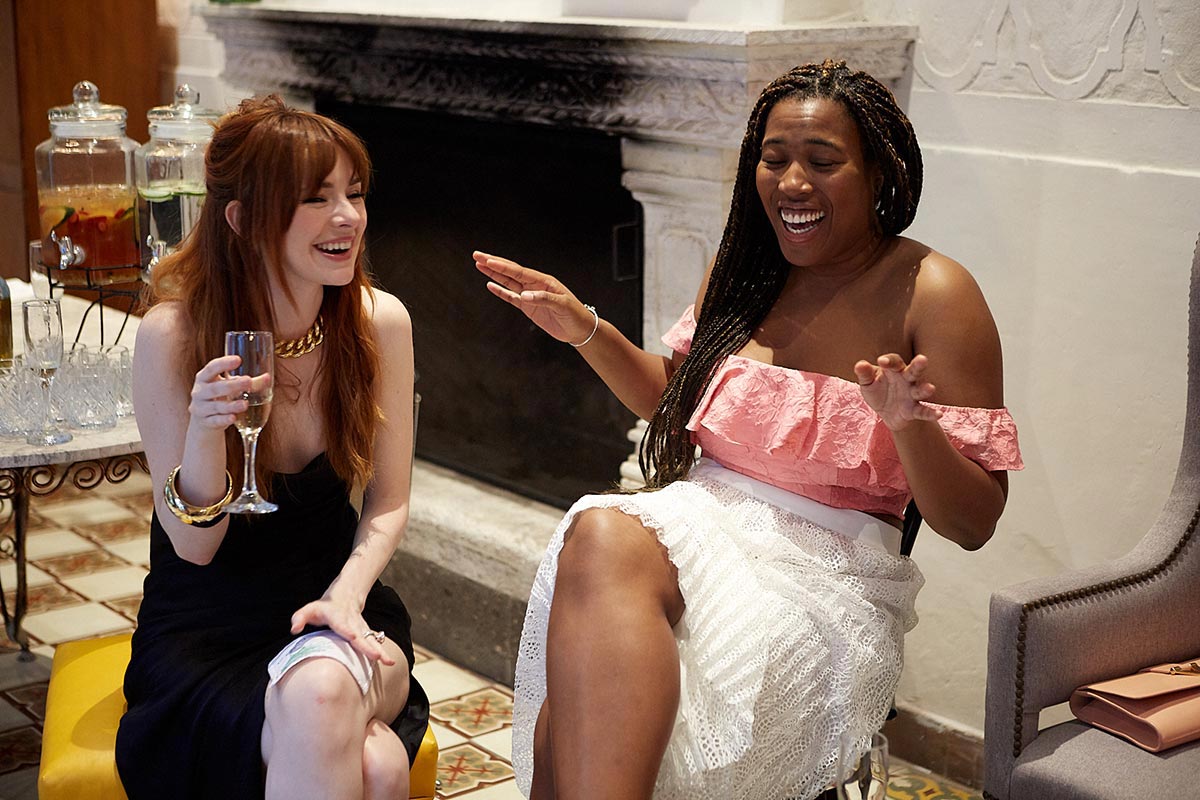 Our first night all together in San Miguel we were treated to an amazing dinner and tequila tasting prepared by the talented staff at Hotel Amparo, where I was lucky enough to stay for three days. This new luxury boutique hotel opened six months ago has been getting accolades and recognition as one of the best new hotels in the world. It is small, with just five rooms to stay in. Jeff and I fell in love with their cocktail bar, manned by a highly skilled bartender and offering a very eclectic bar menu.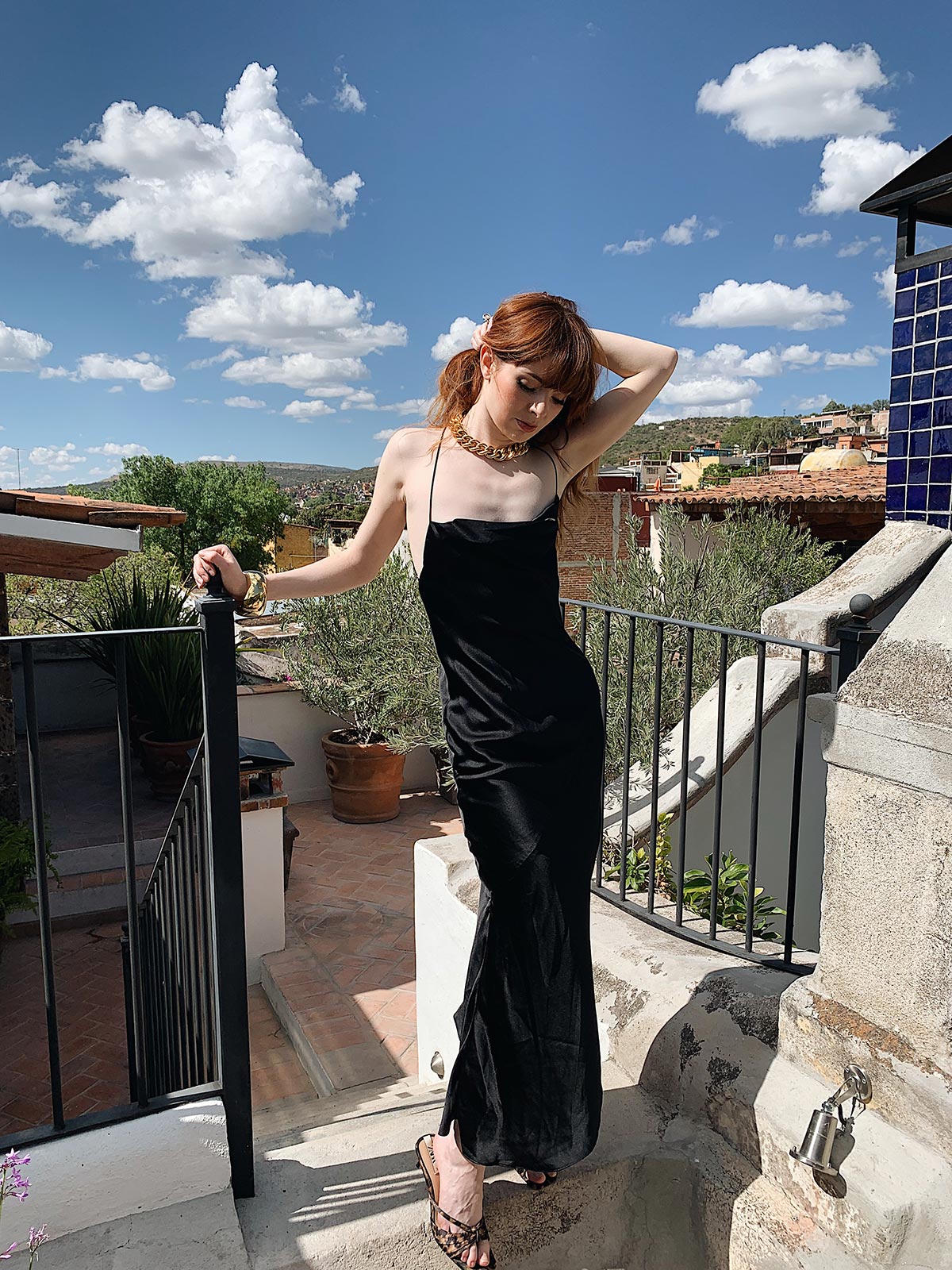 For this dinner I wore Haney's Goldie dress in black. It's hard to go wrong with a black slip dress when in doubt, I love the cut on this one.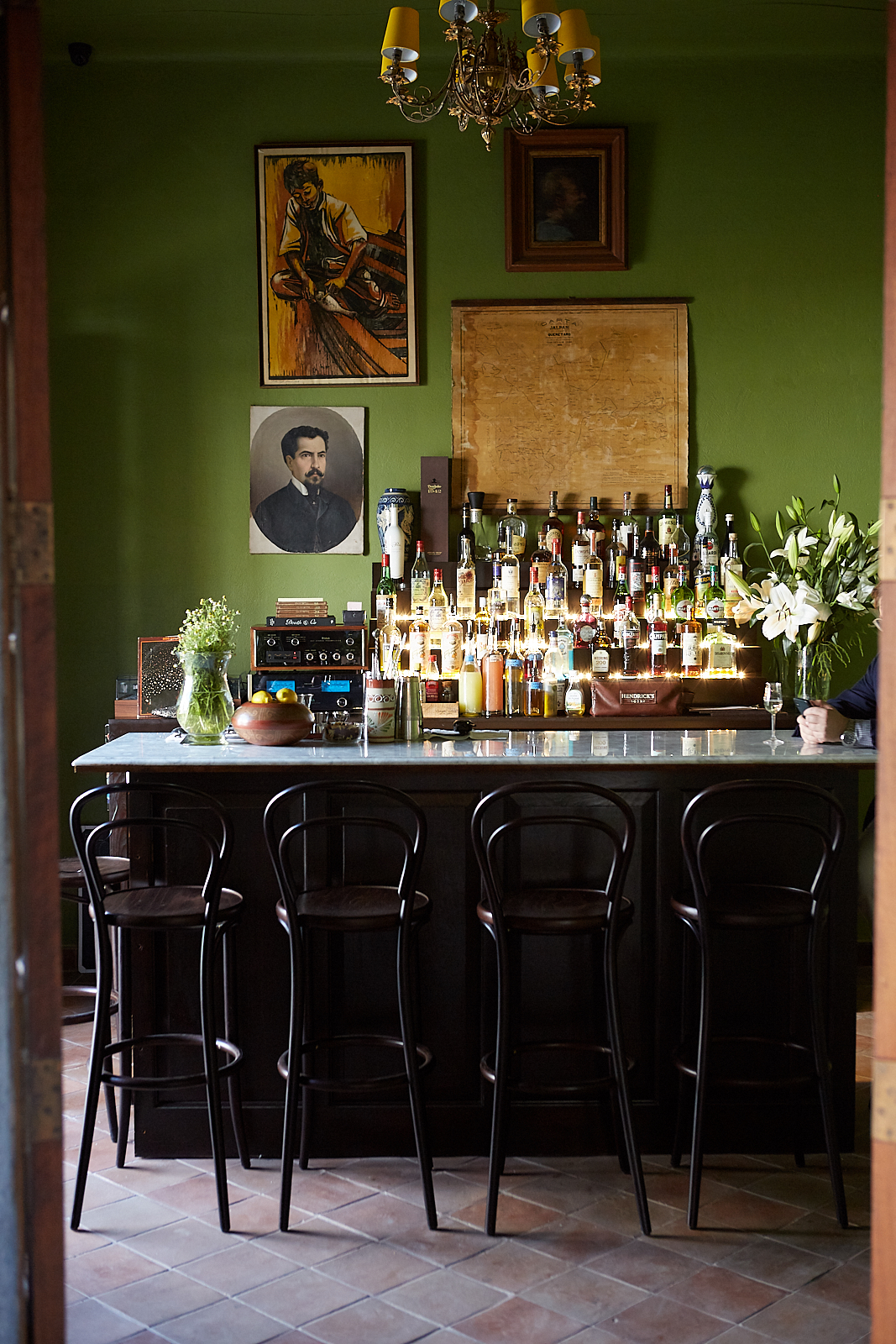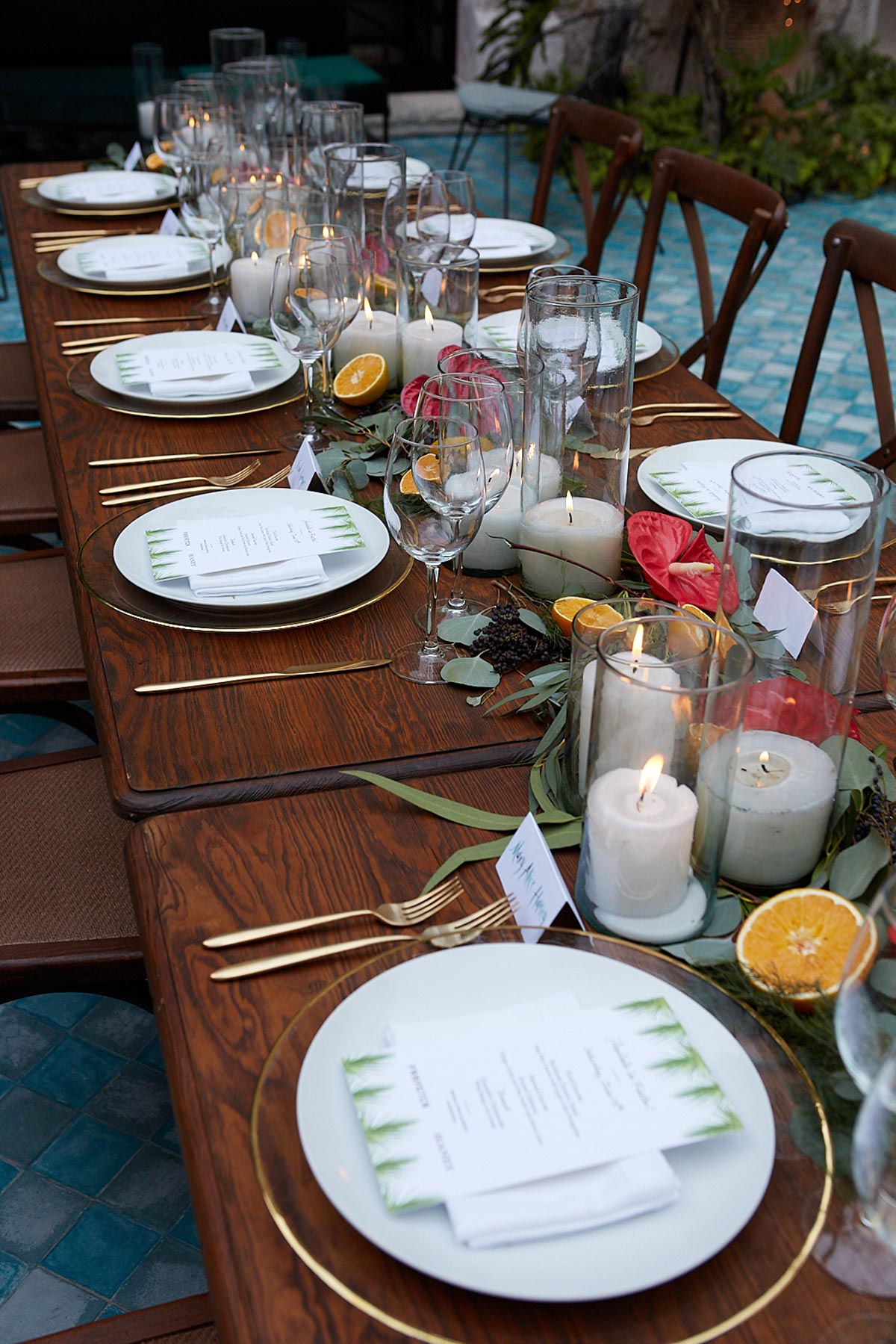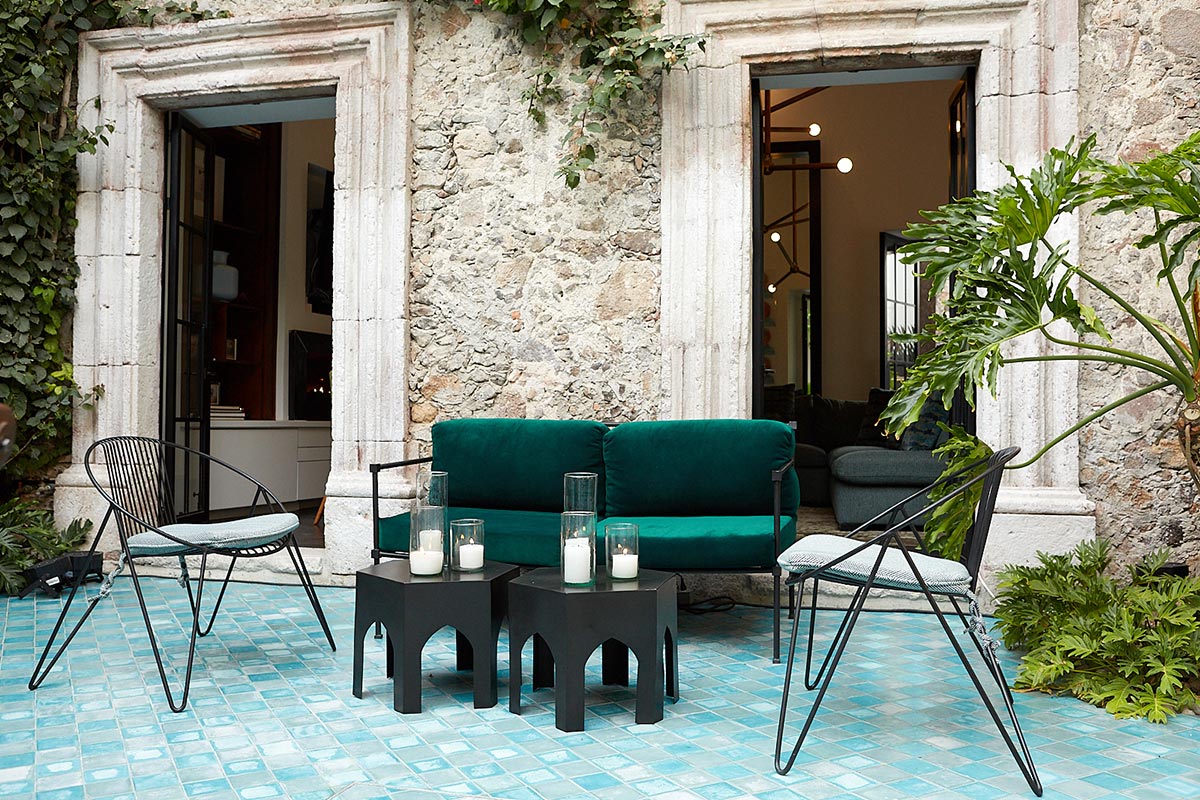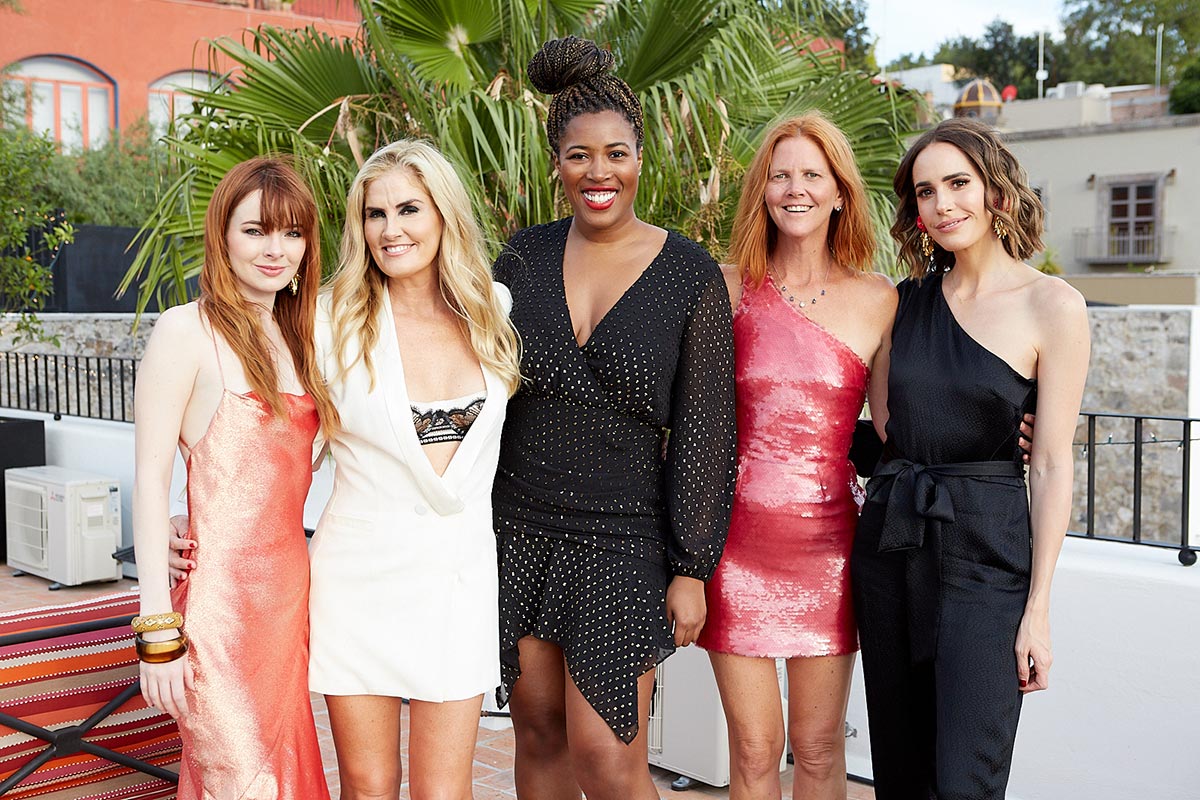 A Haney gang! Here I am with Mary Alice Haney, Leah Faye Cooper of the Coveteur, Meg Haney, and Louise Roe. We enjoyed an incredible dinner at Meg's stunning home on this evening. Again I wear the Goldie dress, which comes in many colors.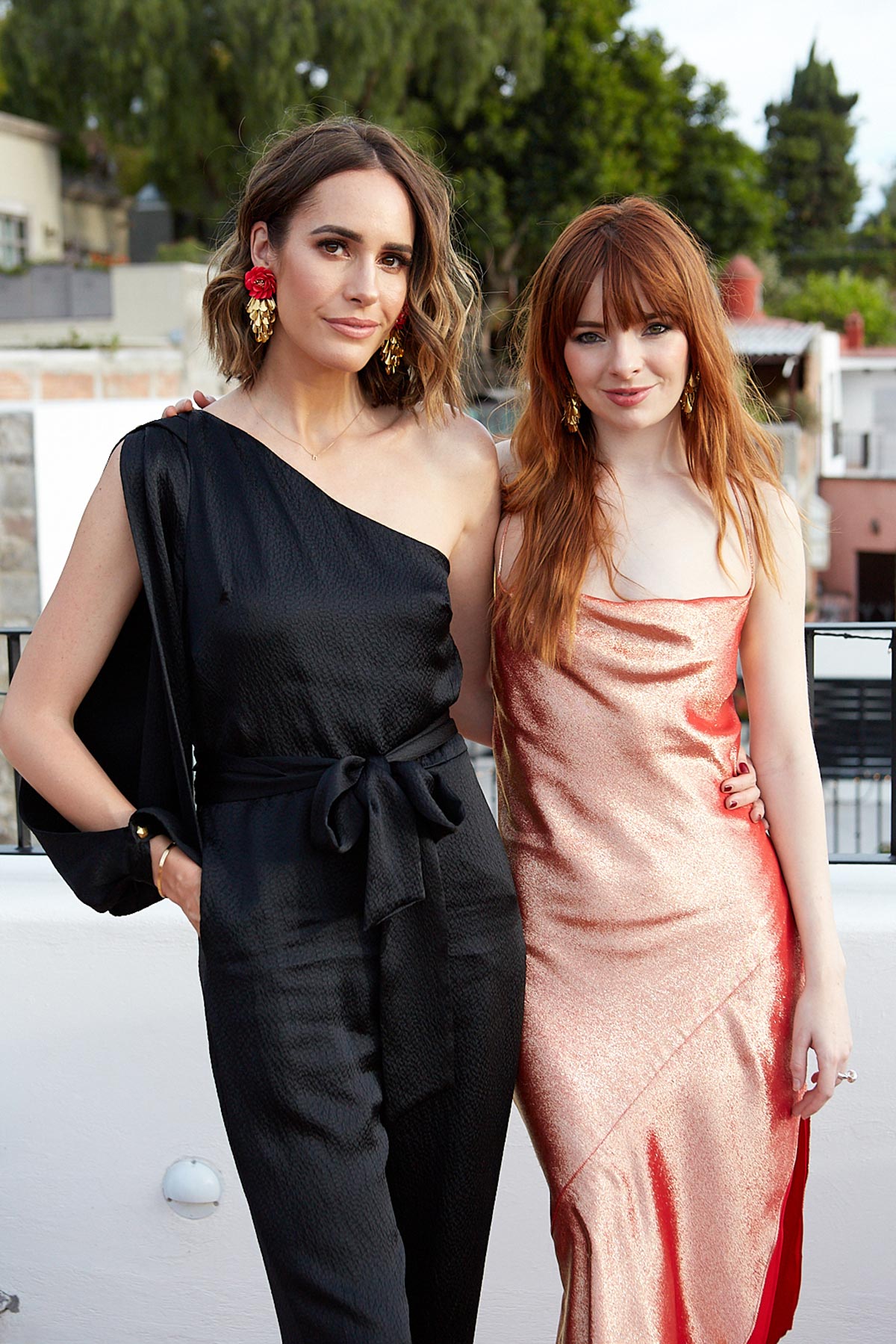 Haney has also started making jewelry as of late. Here Louise and I wear some lovely dangly earrings from Haney. Clip-ons, too! I love clip on earrings.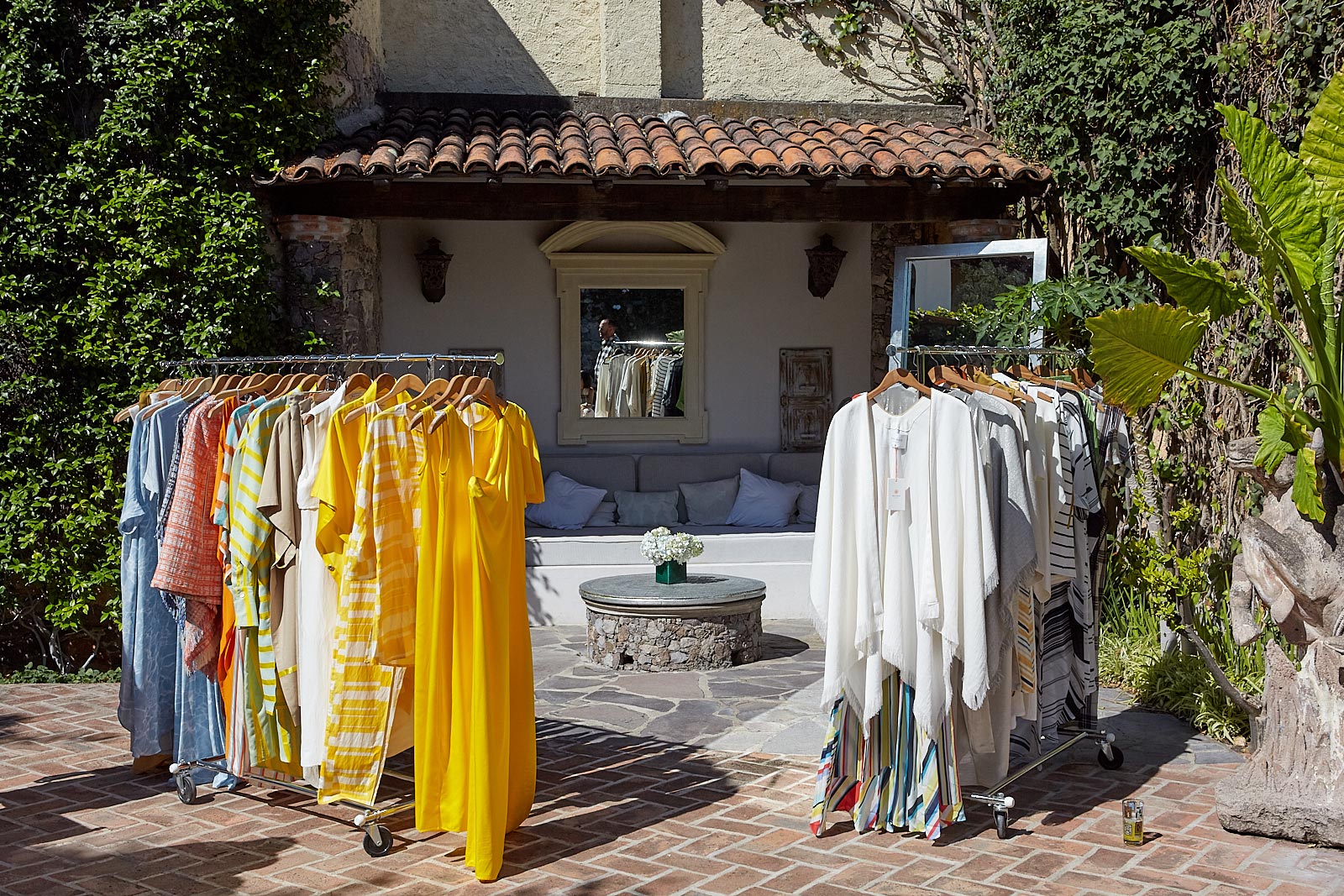 We had a delicious breakfast graciously hosted by Recreo San Miguel, a locally made label that has been on my radar for a few years. Their vacation friendly shawls and caftans are to die for. I took home a canary yellow silk serape that I am going to wear with vintage jeans and heaps of bangles.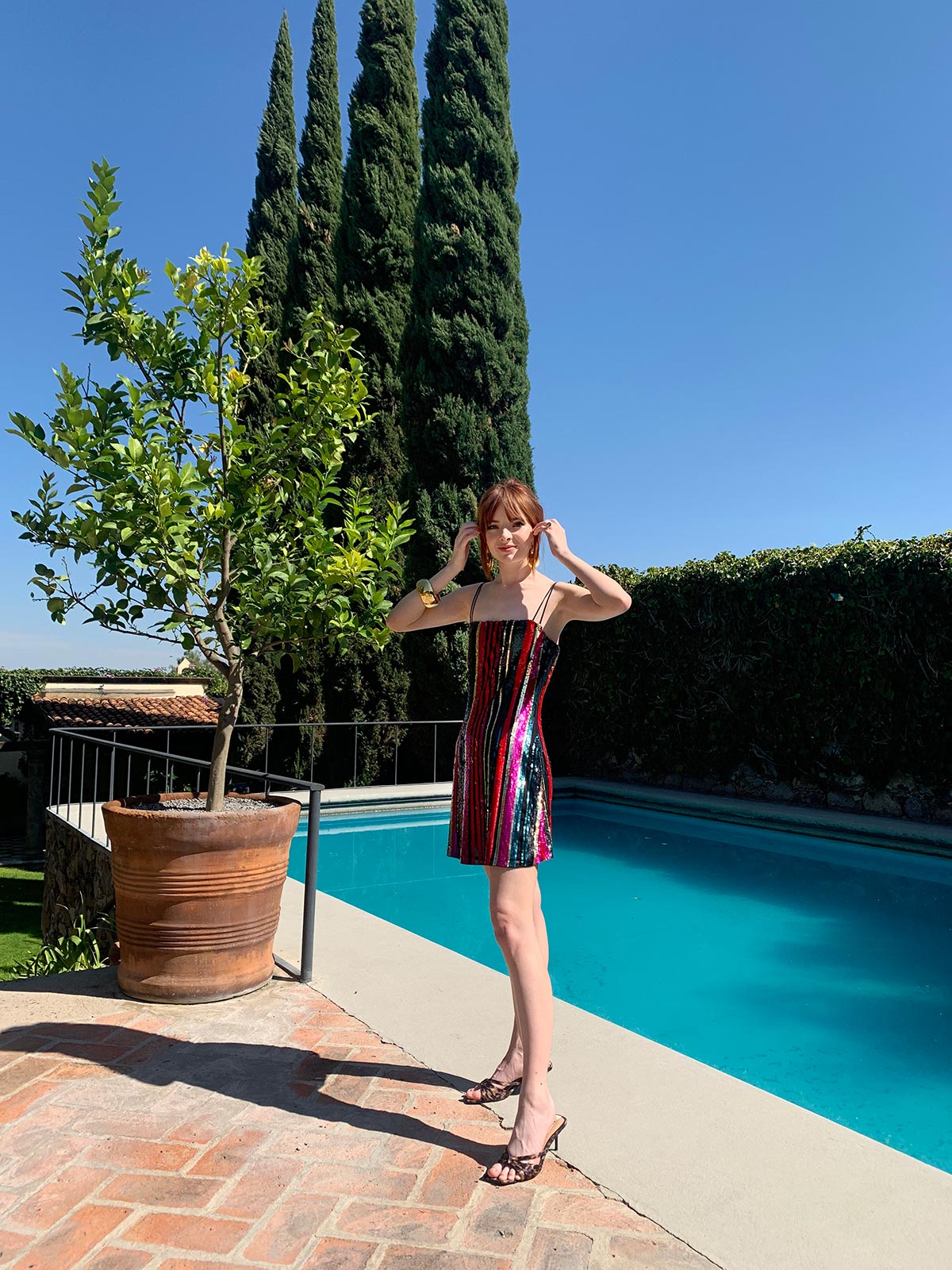 Here I wear the Haney Elektra mini dress. So fun!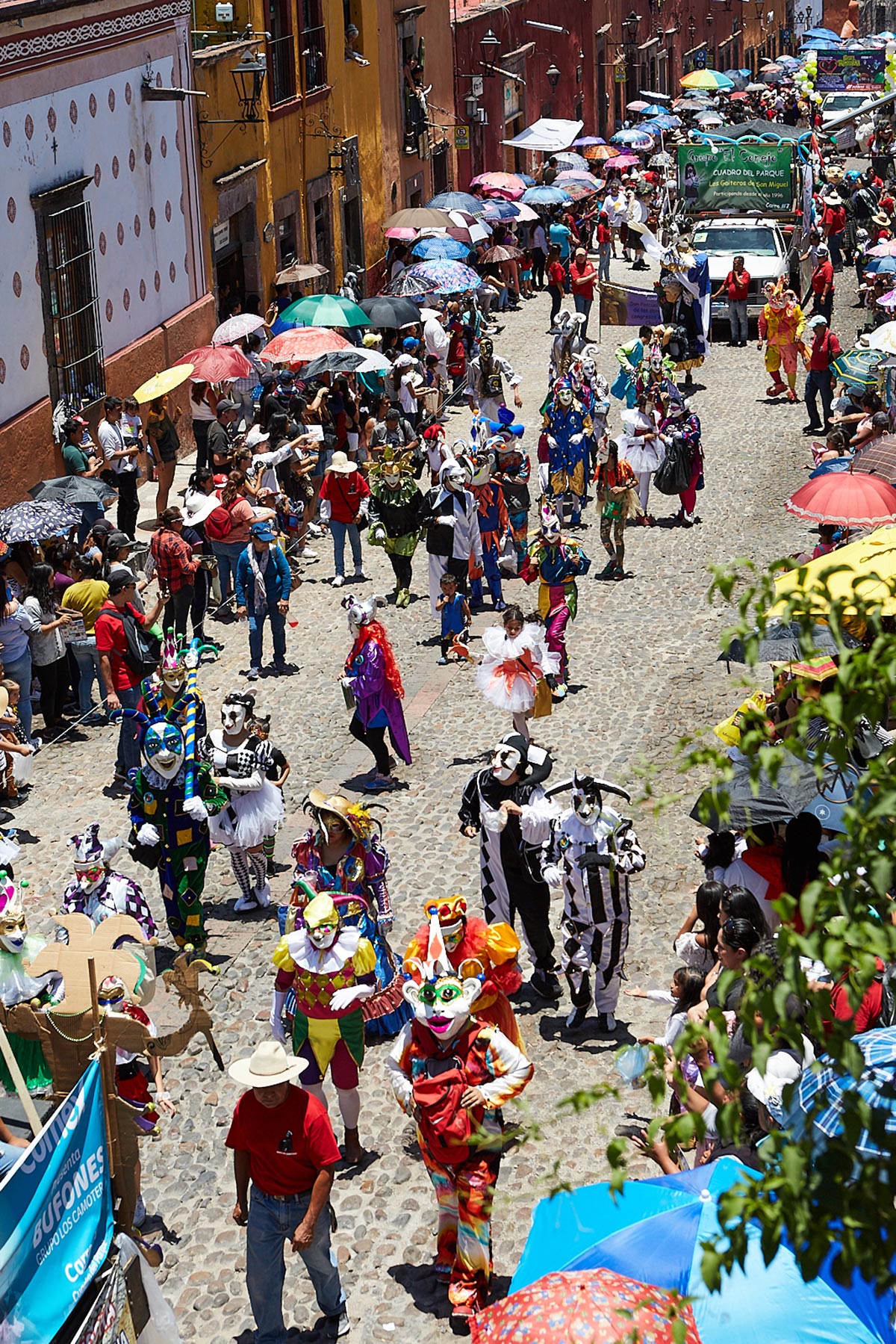 We happened to be in town during the Dia de Los Locos parade, a parade held to honor St Anthony here in San Miguel de Allende. I love this celebration so much and I was so happy to witness it again. The parade has almost as many particpants as there are onlookers, and different neighborhoods in the city compete to make the most spectacular floats. We watched goblins and demented school girls and witches dance down the street with abandon all day long. No place celebrates quite like San Miguel de Allende does. What magic to behold.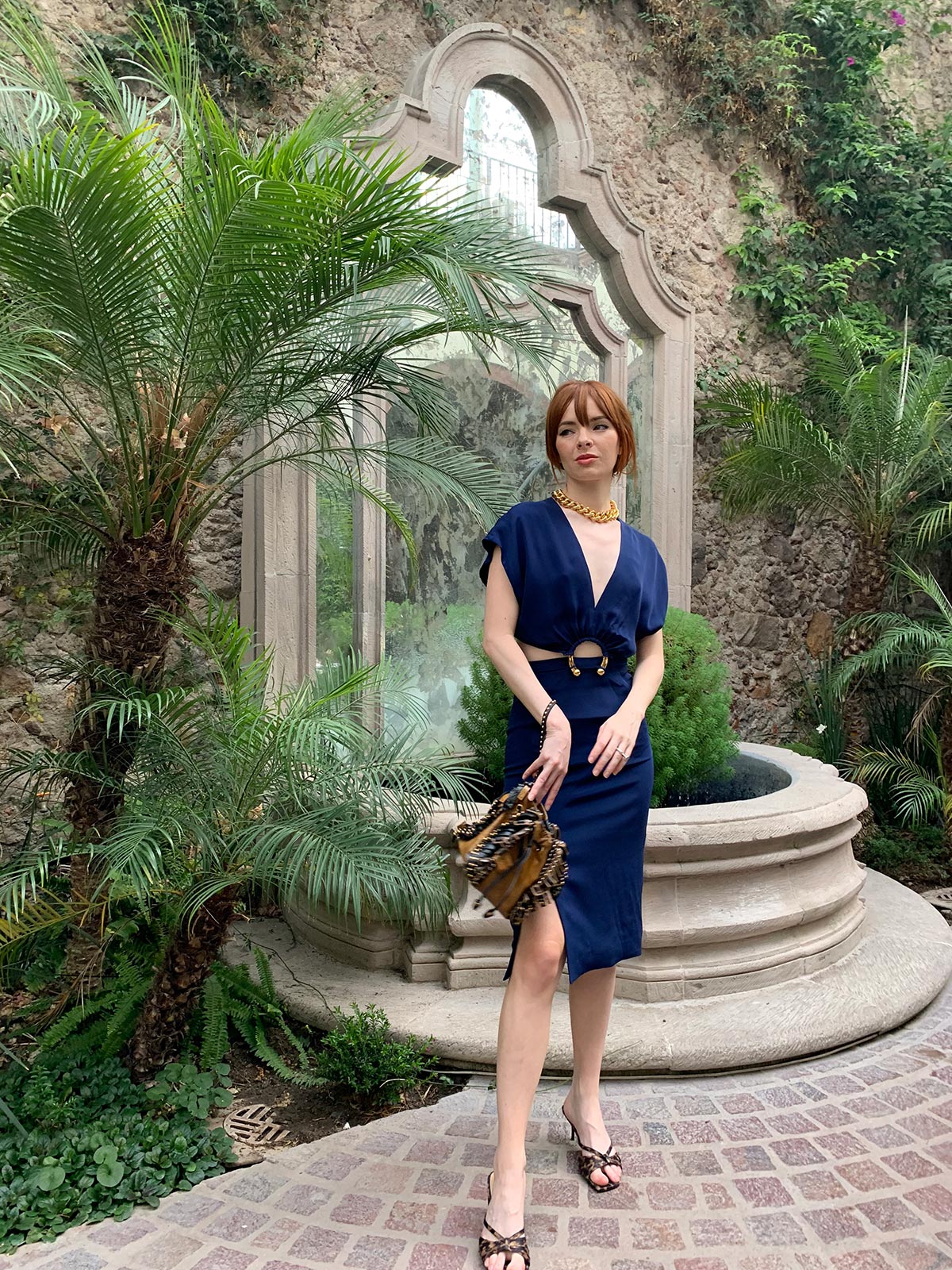 Here I wear Haney's Kerr cut out hoop dress.
This trip was a dream come true and we made so many memories I will never forget. Thank you to Haney and Farfetch for bringing such an inspiring group together to experience one of the most beautiful and welcoming cities in the world!