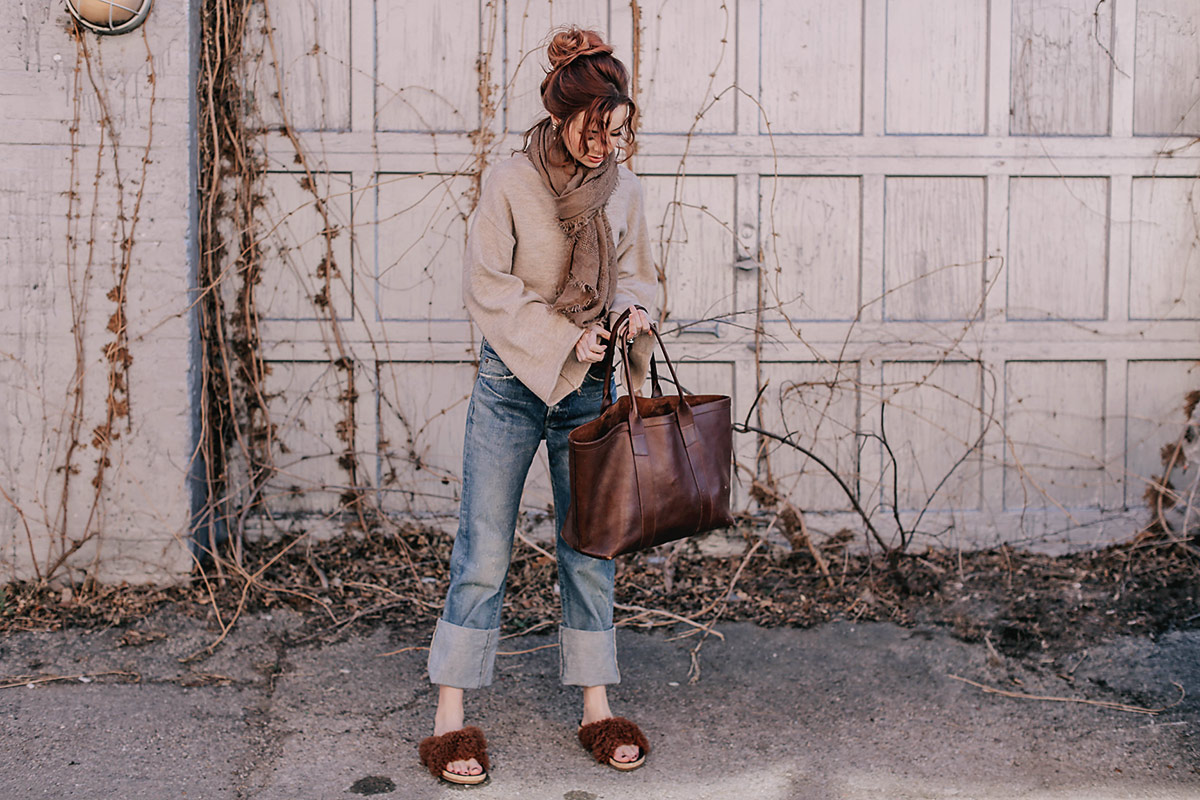 These Chloe fuzzy sandals are a recent sale purchase and I am so in love with them. I needed a new casual shoe and these are fun to wear with pretty much anything. I especially love them with a cozy sweater and cuffed denim for day-off look. These jeans are by Chimala, a Japanese denim brand that is sort of hard to find online. Madewell has some of their jeans! I bought mine at TenOverSix here in Dallas, they always have a great selection of Chimala.
P.S. these shoes are mostly sold out but Urban Outfitters has a very cute version of them I found today!
Wearing a sweater I honestly can't remember where I got, Lotuff leather working tote, Chimala jeans, Chloe shearling sandals, and vintage earrings.