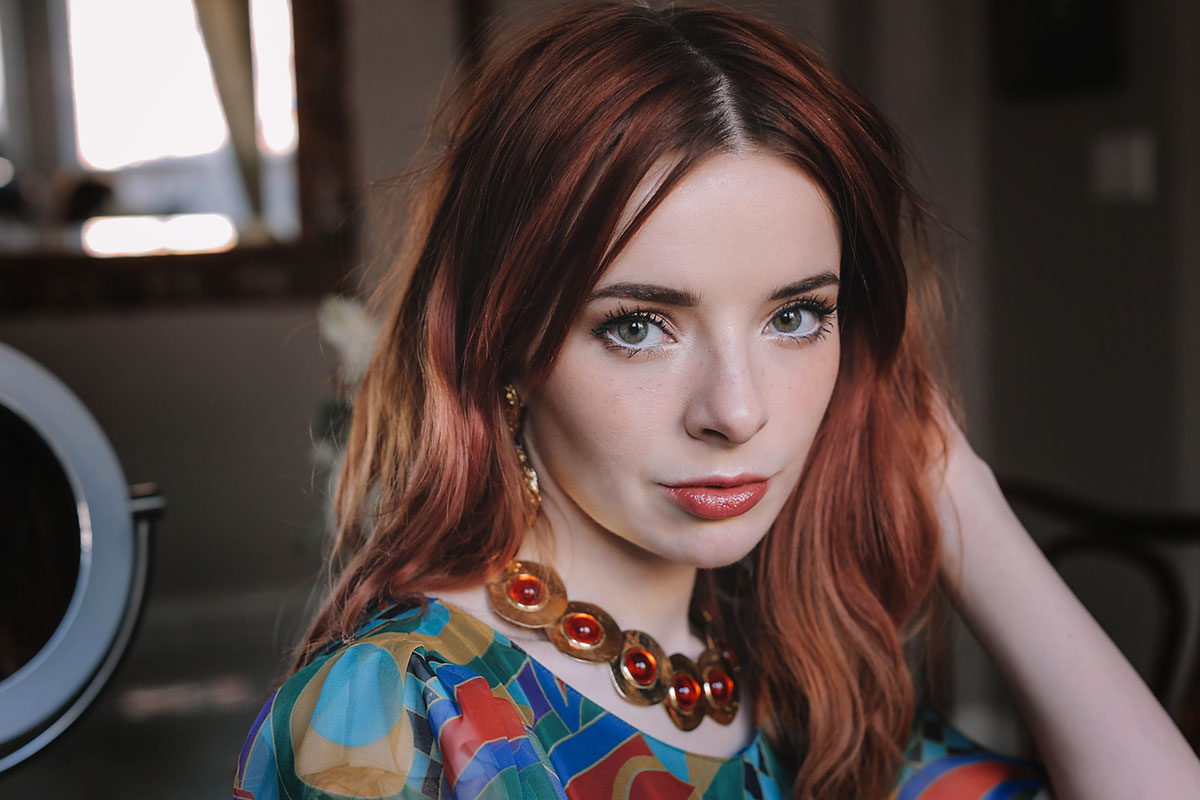 Happy Friday everyone! I hope you have a fun weekend planned ahead. I wanted to do a beauty tutorial today for one of my go-to makeup looks. This is an easy, glowy makeup look that makes you look extra awake and bright eyed. It is perfect if you don't have a ton  of time or didn't get enough sleep the night before (or both, as is so often my case). Flushed cheeks, shimmery eyes, and rosy lips are always my favorite combination to bring life back into my face. Hope you enjoy this tutorial, I touch on a lot of my all time favorite products in this one!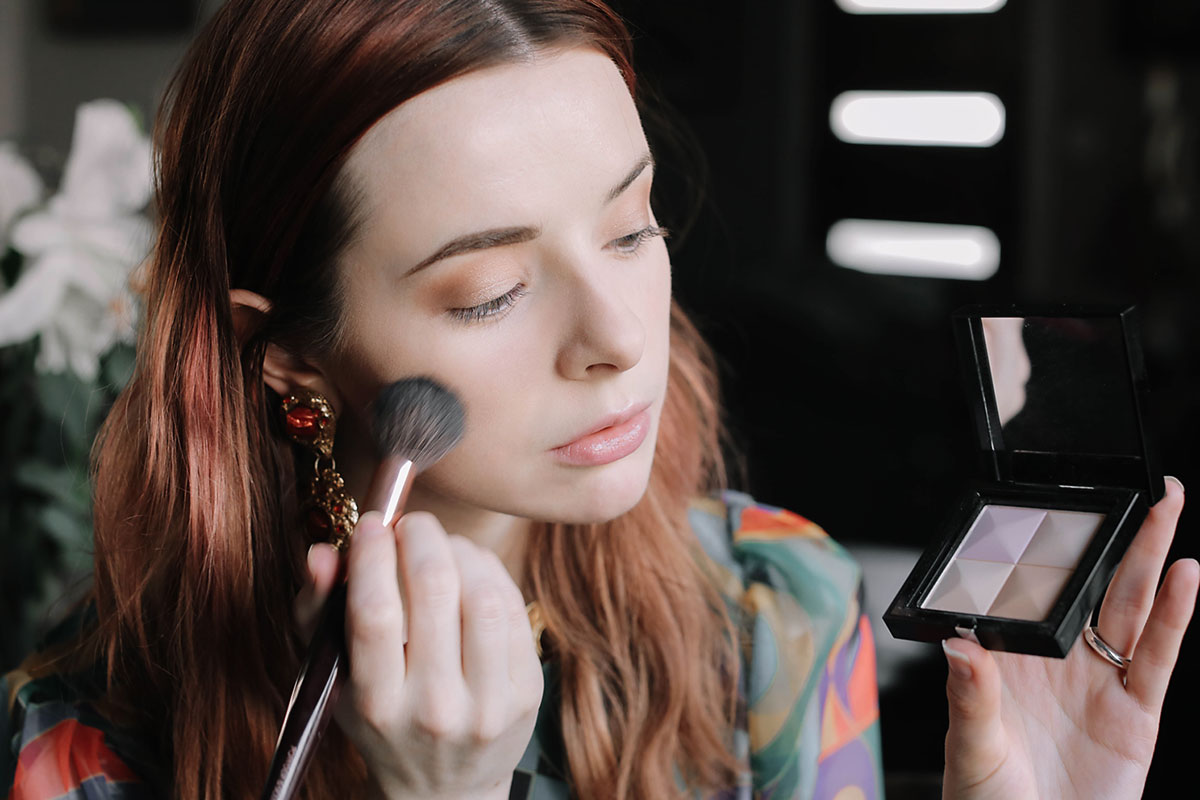 For my base I primed/moisturized with Tata Harper's Illuminating Moisturizer and then applied Urban Decay's Naked Skin Concealer in Fair Neutral under my eyes, around my nostrils, on my chin, forehead, and lightly down the bridge of my nose. I then misted my It Cosmetics Fully Flawless Blush Brush with rosewater spray and used it to stiple Chanel Vitalumiere Aqua foundation over my face. The It Cosmetics brush is my holy grail of all foundation brushes, even though it is meant to be used a blush brush, the angle makes it perfect for getting into the contours of your face. I used very little of this foundation and relied mostly on the concealer for coverage where I needed it. I applied Urban Decay's Eyeshadow Primer Potion on my lids and finished by tapping a damp Beauty Blender sponge all over my face for the most natural finish possible. I then dipped a contour brush into Charlotte Tilbury's Filmstar Bronze and Glow and used the bronzer to define the hollows of my cheeks, my temples, and my jawline. For setting my base, I use Givenchy Prisme Visage Perfecting Face Powder in Popeline Rose. I've been using this powder for two years and it is my favorite I've ever used. It goes on very creamy and isn't too matte. It is a godsend if you are photographing your skin up-close!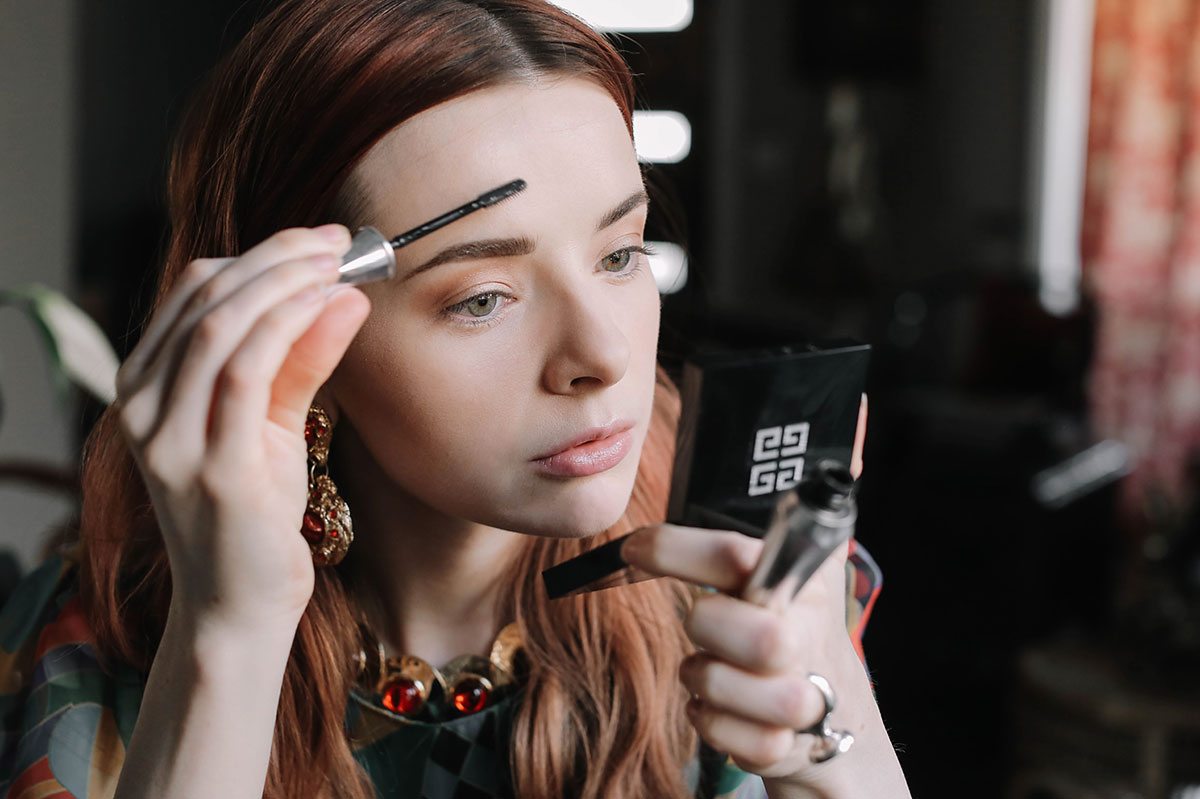 For my eyebrows, I filled them in with Diorshow Brow Styler and brushed them upwards with Benefit's 24 Hour Brow Setter Gel.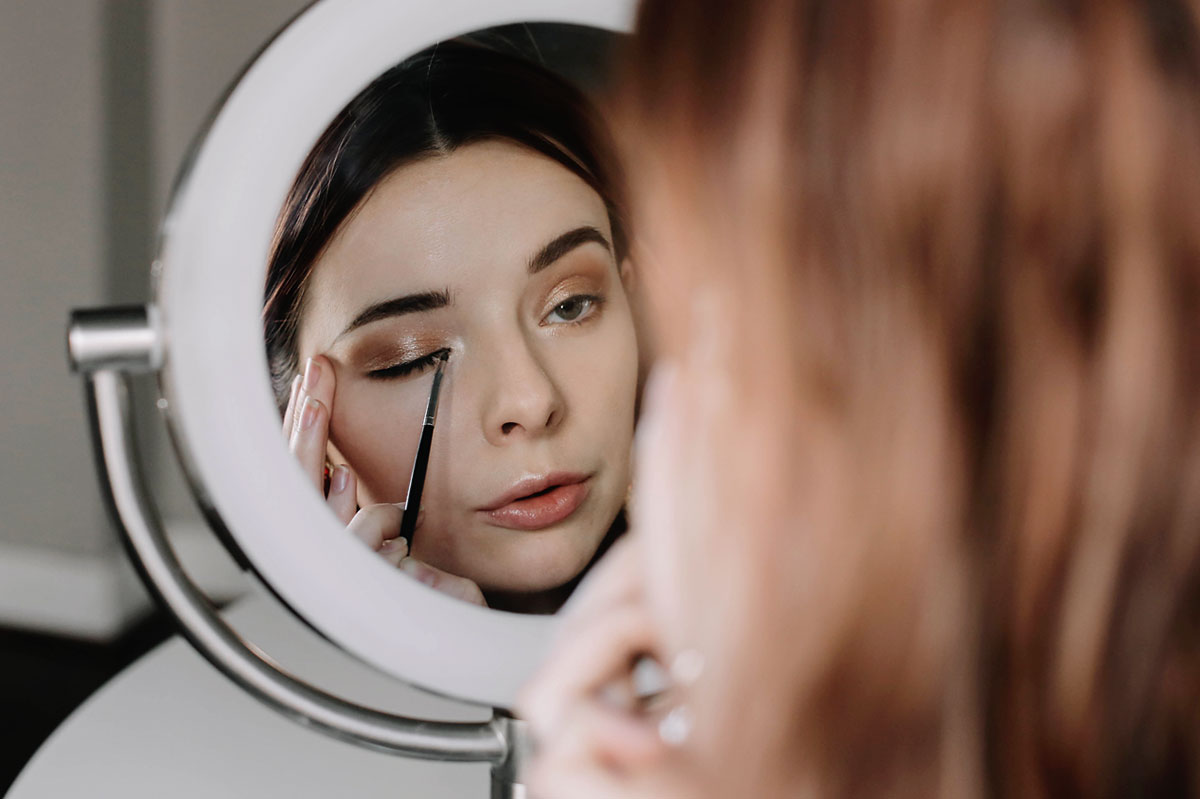 For the lids, I wanted a wash of iridescent taupe with an intense shimmer in the inner corners. My absolute favorite everyday eyeshadow is Charlotte Tilbury's Eyes to Mesmerize in Marie Antoinette (I literally have bought every shade of these cream eyeshadows because they are so amazing). It makes a great base for other shadows but I wear it on its own all the time. I used both my fingertips and my MAC #217 brush to apply a wash over my lid and crease, winging it out slightly in a V-shape to elongate my eyes. I then used the shade Shadow Hill from the NARS Wanted palette to slightly darken the crease and define my lower lash line. For the shimmer "pop", I used Makeup Forever Starlit Liquid in Gold Champagne on the inner corners of my eyes, and then tapped over that with my finger the super shimmery "Delirium" shade from the NARS Wanted palette . The Starlit Liquid is a gorgeous shimmer on its own, but it makes other glitter shadows really pop and adhere to your lid. I wanted to define the upper lashes but not look like I was wearing eyeliner, so I used NYX gel eyeliner in dark drown applied with a fine brush just along the lashes (and slightly thicker at the outer corners), and then quickly went in with a smudge brush to soften the line before it set.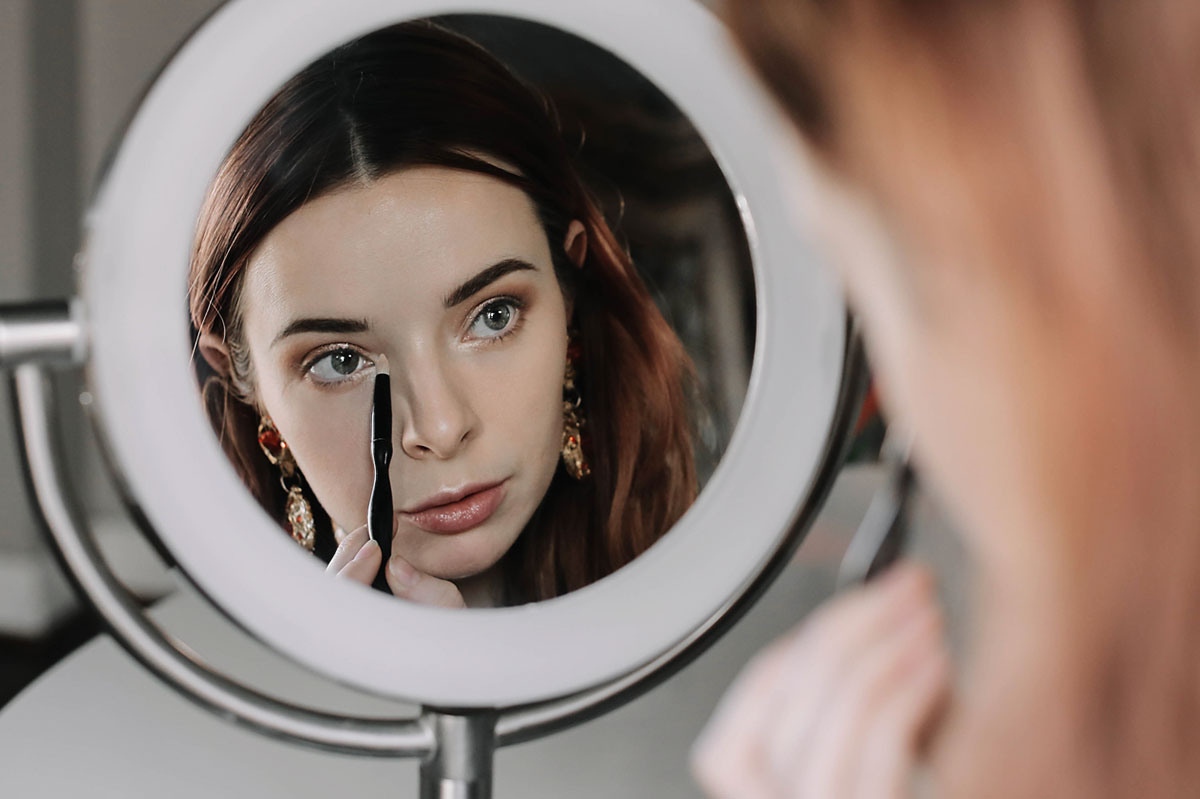 I then curled the lashes and applied Dior's Diorshow Mascara Primer and two coats of Maybelline's Pumped Up Collosal Volume Mascara. To look extra awake, I lined my inner rim with white eyeliner from NYX. To highlight the inner corners of my eyes, I used the highlight from the Urban Decay x Kristen Leanne palette. This highlight packs a major punch so it is perfect for highlighting even very pale skin.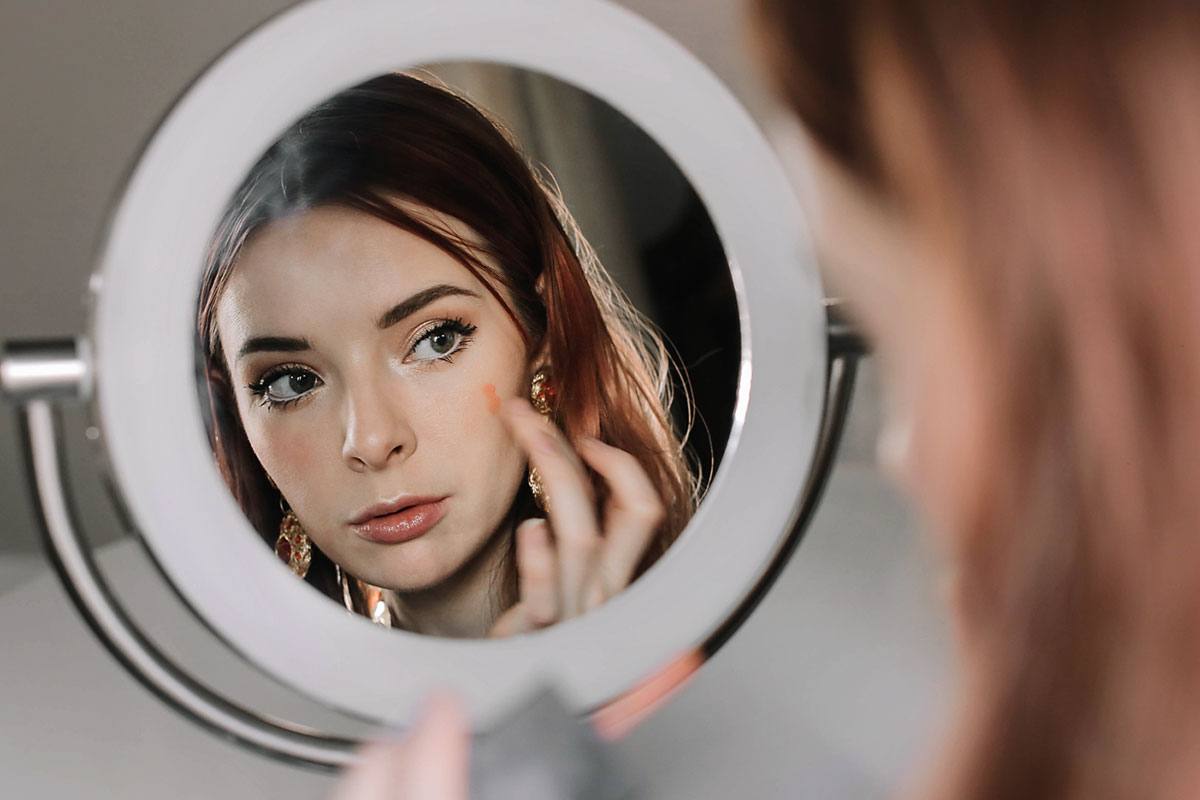 For cheeks, I have been obsessed with NARS Liquid Blush in Luster so I applied that in small dots to my cheeks and pressed it in with my palms to blend. I like a low maintenance lip, so I wear stains most of the time. My favorite right now is Etude House Dear Darling Water Gel Tint in BR402 (Chestnut Red).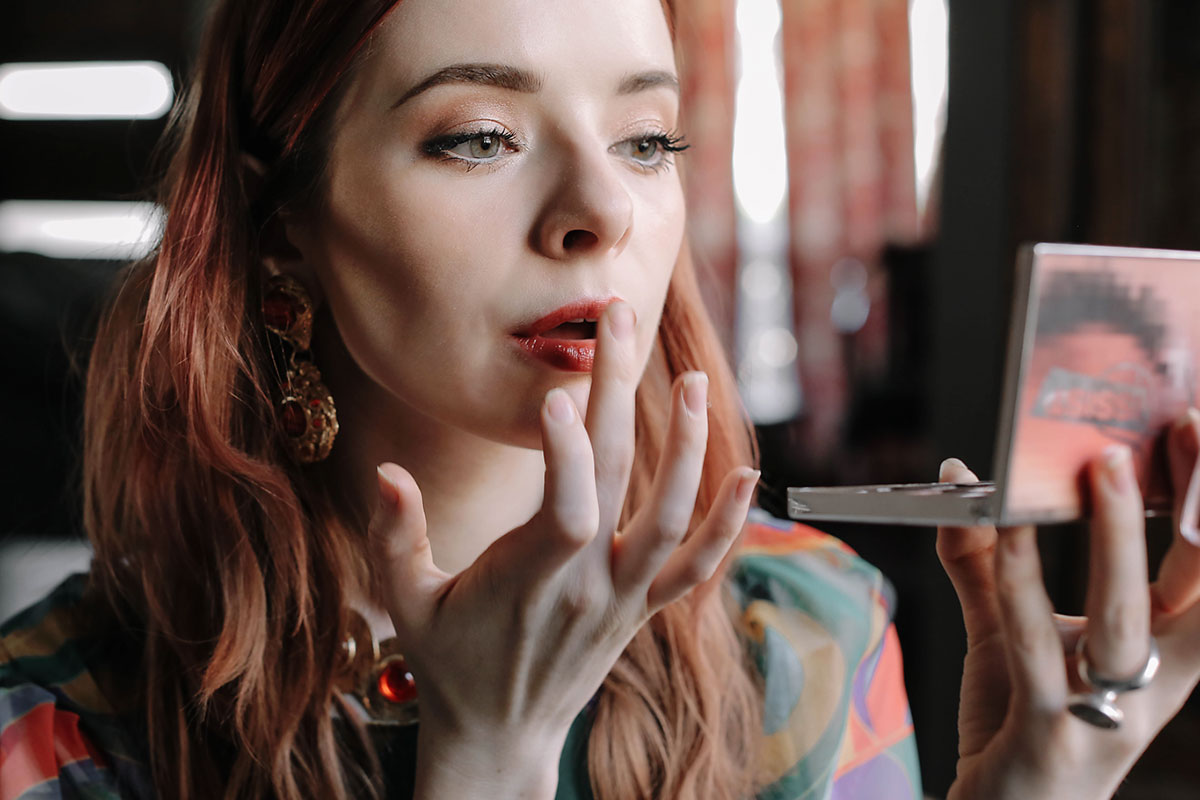 I finished with a sweep of Hourglass Cosmetics Ambient Lighting powder in Diffused Light and used my eyebrow pencil to dot a few freckles on my nose and then tapped them in with my fingers to make them look natural. I like putting a few freckles back on after my makeup is done because it makes the skin look much more life like. Here is the final look!