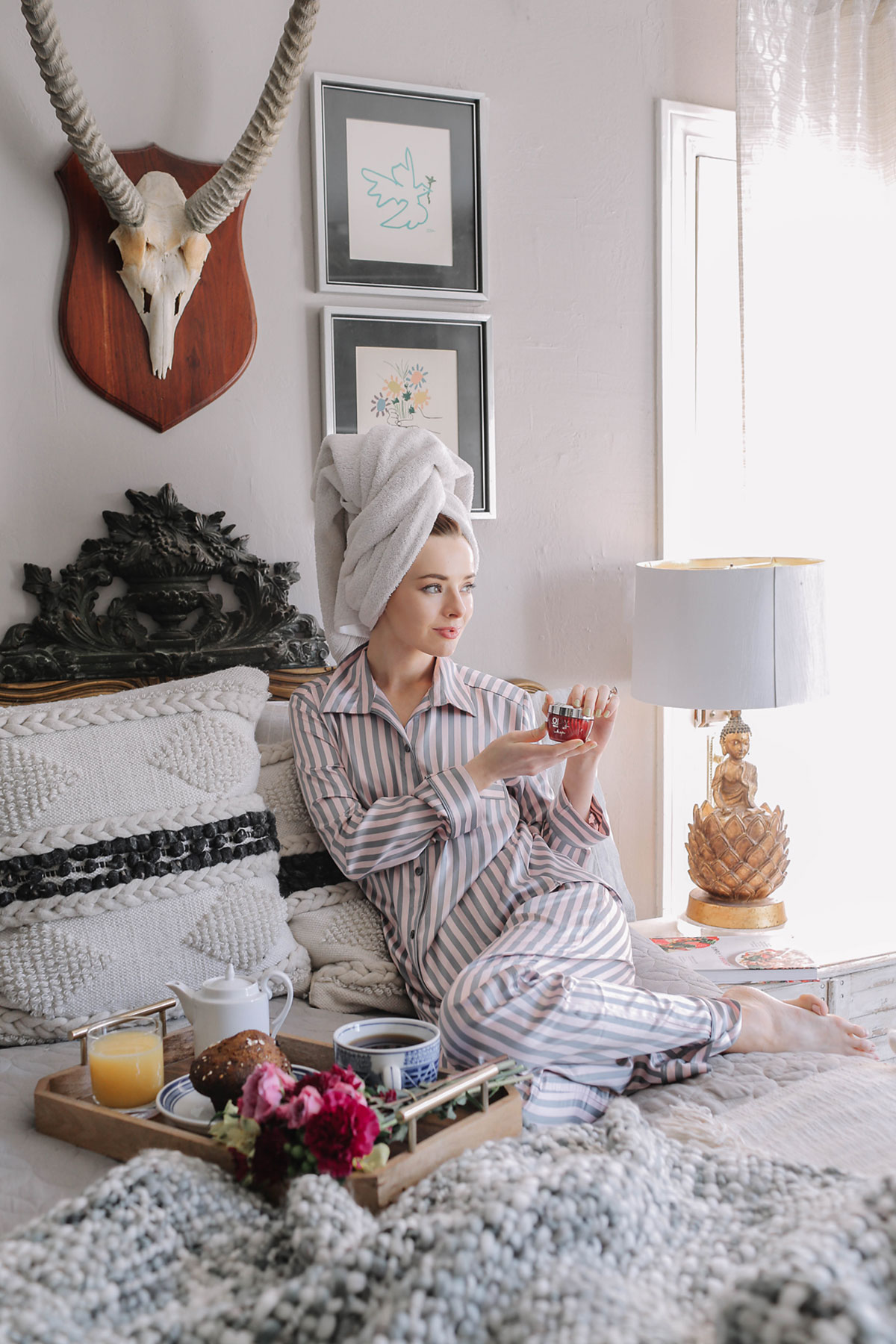 This post has been made in collaboration with Olay, as always, all thoughts and opinions stated are my own.
I had been in a slump with my moisturizer up until recently. With the changing of the seasons, all of my winter creams were beginning to feel far too heavy and greasy on my skin. I was having problems with my makeup pilling, my face getting oilier by the minute, and just feeling like my skin wasn't getting it's needs addressed. I had to find the perfect moisturizer to suit my need.
Luckily I found the perfect lightweight moisturizer that doesn't clog my skin but still deeply hydrates! When I received the new Olay Regenerist Whip moisturizer, it was love at first application. The texture of this cream is feather light, but when I apply it my face feels completely saturated with moisture. Totally refreshing! It's the perfect prep for my skin in the morning and I am very picky about the moisturizers I put under my makeup. For me, the key to perfect makeup always starts with skin, and moisturizer is the most important step. This cream has a matte finish, so you avoid the "oil spill" effect other moisturizers can create over time.
I also have been using this cream at night. Because of it's light texture, it layers beautifully with the many other steps I use in my nighttime regimen (face oils, serums, peeling liquids). It has amazing benefits thanks to the Amino Peptide complex it contains. I am so happy I found a cream that really does it all. I think I'm going to  buy the Luminous Whip cream next.
You can get your own sample of the product here!