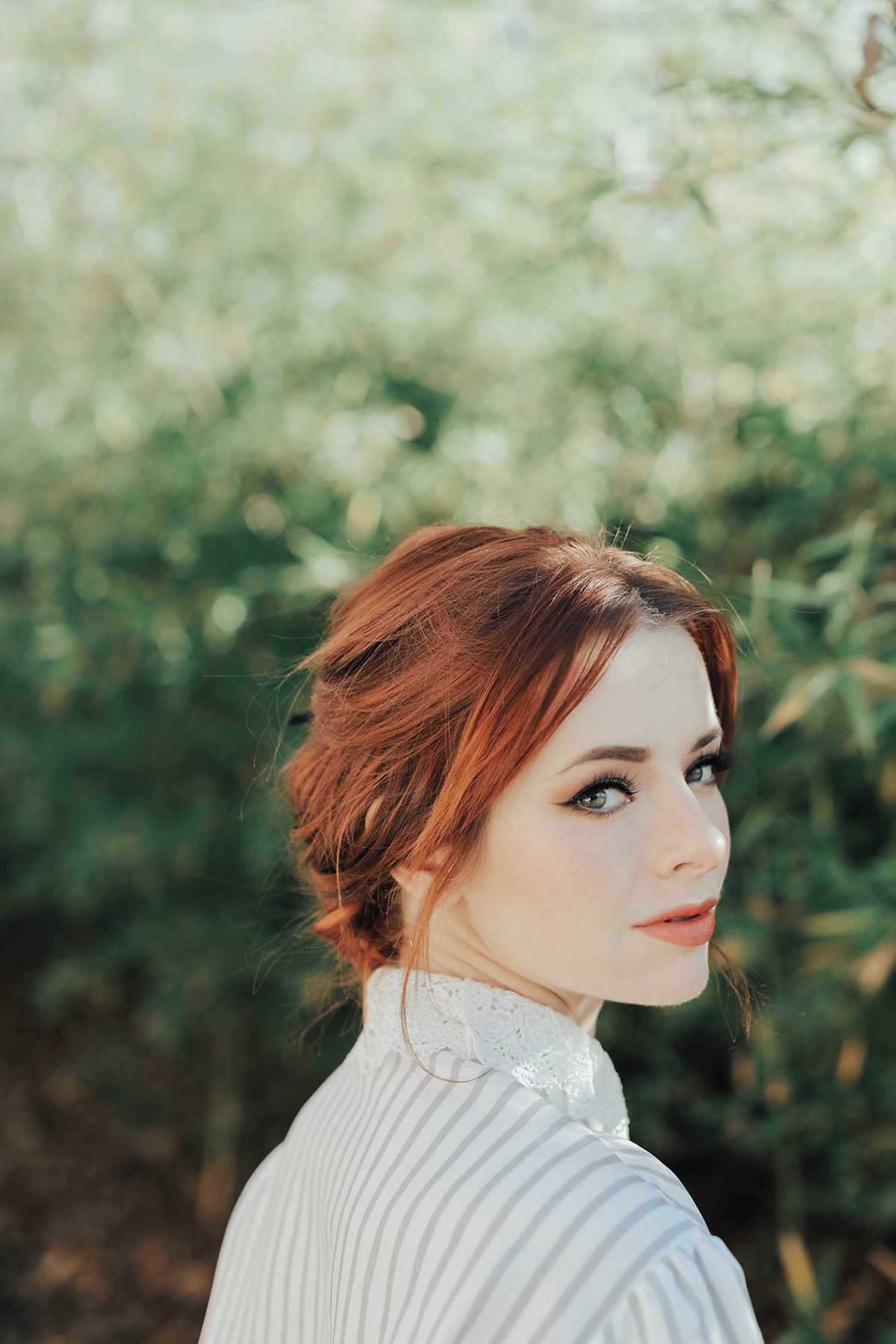 I recently asked my readers what kinds of posts they'd like to see on Sea of Shoes and I was struck by how many people wanted advice on maintaining red hair. I know first hand how frustrating this can be when you go red. Now that I am back to being a redhead after a little break, I am reminded what a high maintenance color it is to keep. I will now divulge everything I've learned about maintaining red hair in my years of experience as a redhead!
Red is a notoriously difficult color to keep because (according to multiple colorists I've been to) the red dye are the largest color molecules and rinse out faster than any other color. The first advice you'll hear about  maintaining red hair is that washing with cold water is a must. It sucks a LOT this time of year but it makes all the difference in making your color last. You don't want to rinse all of your color out the first time you wash it. The water doesn't have to ice cold, just colder than body temperature. A note on washing: I use New Wash by Hairstory, a detergent free cleansing balm that is very gentle on colored hair. I don't use conditioner, the New Wash is deeply conditioning. I have been using it for almost a year now and I love it. My scalp feels really healthy and I believe that is the most important factor in how my hair looks. My hair has so much more volume and stays clean for a few days longer than it used to.
Try to go in between washes as long as possible. Not only is this good for your hair, but your color will keep that much longer. Just make friends with your dry shampoo! I try to wash only two to three times a week. My favorite dry shampoo is Bumble and Bumble Pret-a-Powder. It gives great volume and texture. Try to be gentle with styling your hair whenever possible. I avoid the blow dryer at all costs. I use a Tangle Teezer on my wet hair before bed and let it dry while I sleep! For styling I usually opt for hot rollers which get less warm than a scorching hot curling wand. Hot rollers are the best for styling hair that is a few days unwashed, I have been obsessed with them lately. I use these Remington rollers and they give me bouncy Charlie's Angels hair that relaxes into the perfect hairstyle after a few hours of wear.
Don't go out into the sun for long periods of time without a hat or UV protectant spray on your hair. I take a lot of long walks in the sun during the summer and I am amazed at how this zaps my color. And NEVER, EVER get into a chlorinated pool without your hair under a swim cap. When I have done this, however briefly, my hair texture is wrecked for at least three months afterwards. The chlorine can turn processed hair funny colors too.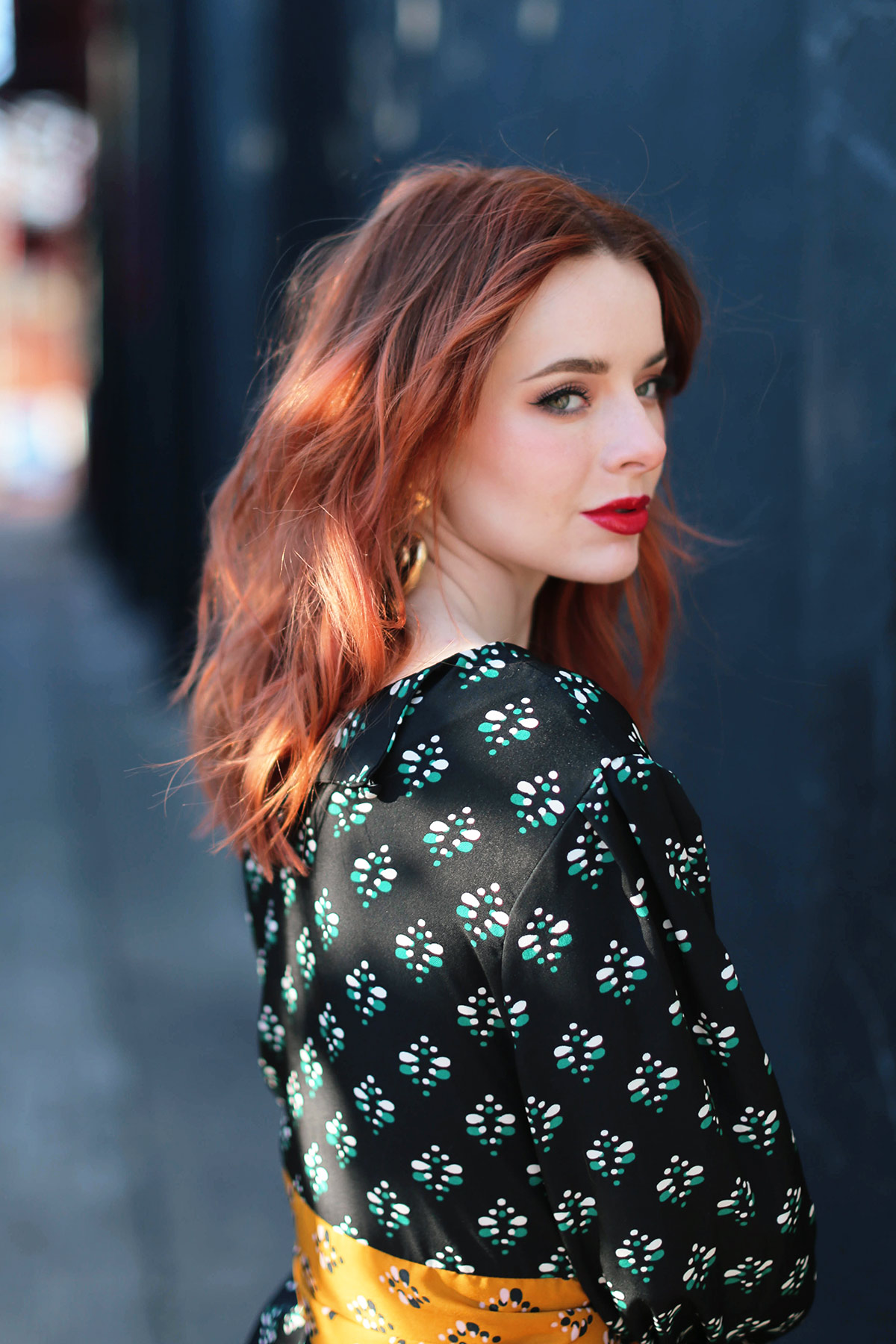 Now I am going to tell you the last and most important tip! This is the real secret. My number one must-have product for red hair maintenance is a tinted conditioner. I currently use the Overtones in red and orange (I mix them in my hands in the shower) as a conditioning color tint to keep my hair vibrant between color appointments. I use this every 2-3 washes. After washing my hair, I massage a generous amount of the Overtones Vibrant Red Deep Treatment mixed with the Vibrant Orange Treatment all over my scalp and ends and then wait for 2-3 minutes before rinsing it out thoroughly. Previously when I had extremely vibrant red hair, I would mix Pravana Chromasilk Vivids in red and orange mixed in with my conditioner. It was a little messy but it kept my hair bright. Davines also makes a very nice colored conditioner for redheads, I have used that in the past.
I should also note that the more you color your hair red, the more the color will stick. When I had been red for 8 years, the color really held just because the amount of times I had it done to my hair. Currently, after my break from red hair, I find that it is fading really fast and I have to color condition much more frequently. I get my roots done every 5-6 weeks (I have 70% grey hair) and every two months I get permanent color through my ends. In between my colorist does color glosses to maintain the color. I hope this advice helps new redheads! Good luck!