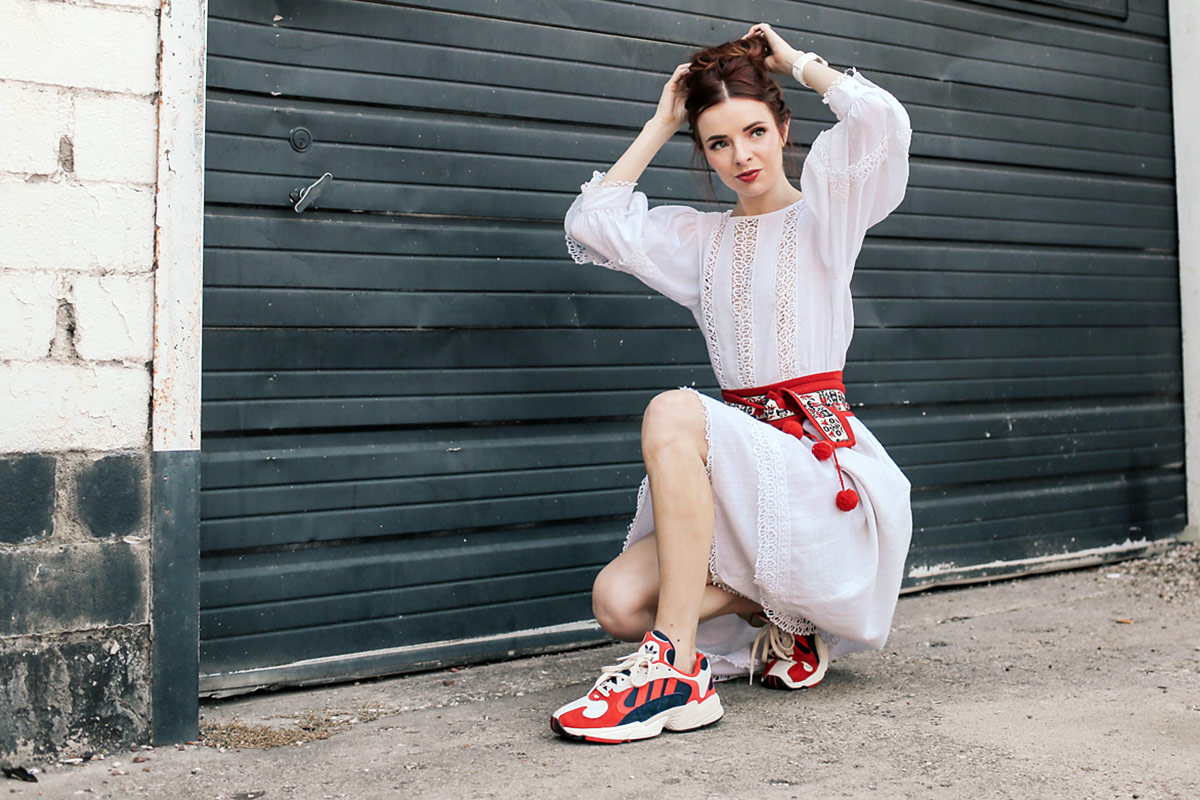 I've been pondering the ugly dad sneaker the last few months. The idea of the infamous Balenciaga Triple S sneakers intrigued me at first, but the attraction fizzled almost as soon as it started. As so often happens in the fast-moving age of Instagram, these sneakers reached peak saturation too soon and every time I saw them on my Instagram feed they became less appealing to me. Still, I have a soft spot for ugly-cute shoes, particularly those with outsized proportions.  I wanted a fun sneaker.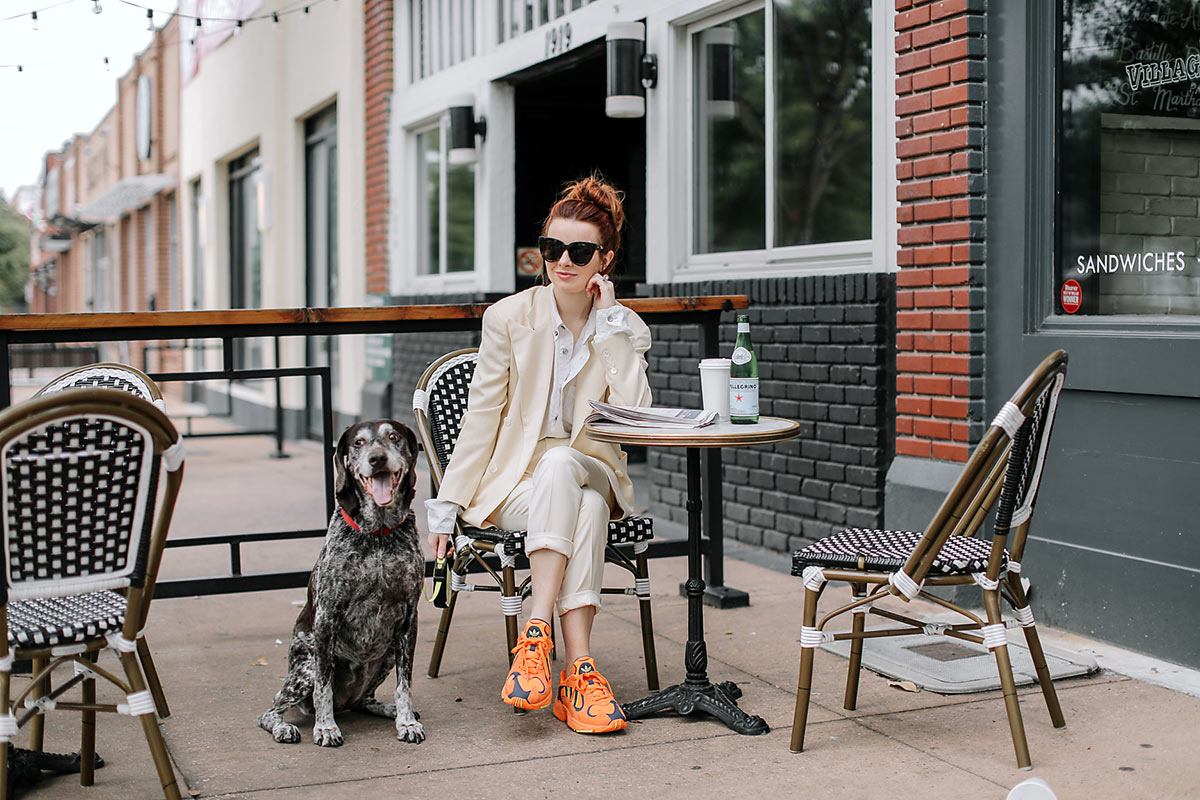 Besides the cloying ubiquity of the Triple S sneakers, the idea of shelling out 900 bucks for a pair of sneakers felt a bit demoralizing. If I wanted a pair of ridiculous sneakers (which I very much did), I'd feel far less ridiculous buying them if they came from an actual sneaker brand. So when these Adidas Originals popped up on MyTheresa, I knew I'd found my happy compromise. I like these aesthetically far better than high end Balenciaga Triple S and Balenciaga Triple S derivatives. I ordered them in two colors without much hesitation, and I haven't worn any other shoes since they arrived last week.
I got the white and red Adidas Originals Yung-1s from MyTheresa and the orange and navy version from ASOS. I am usually a size 9 US, but I took an 8.5 US in these and they fit perfectly. Hope this helps if you love them too!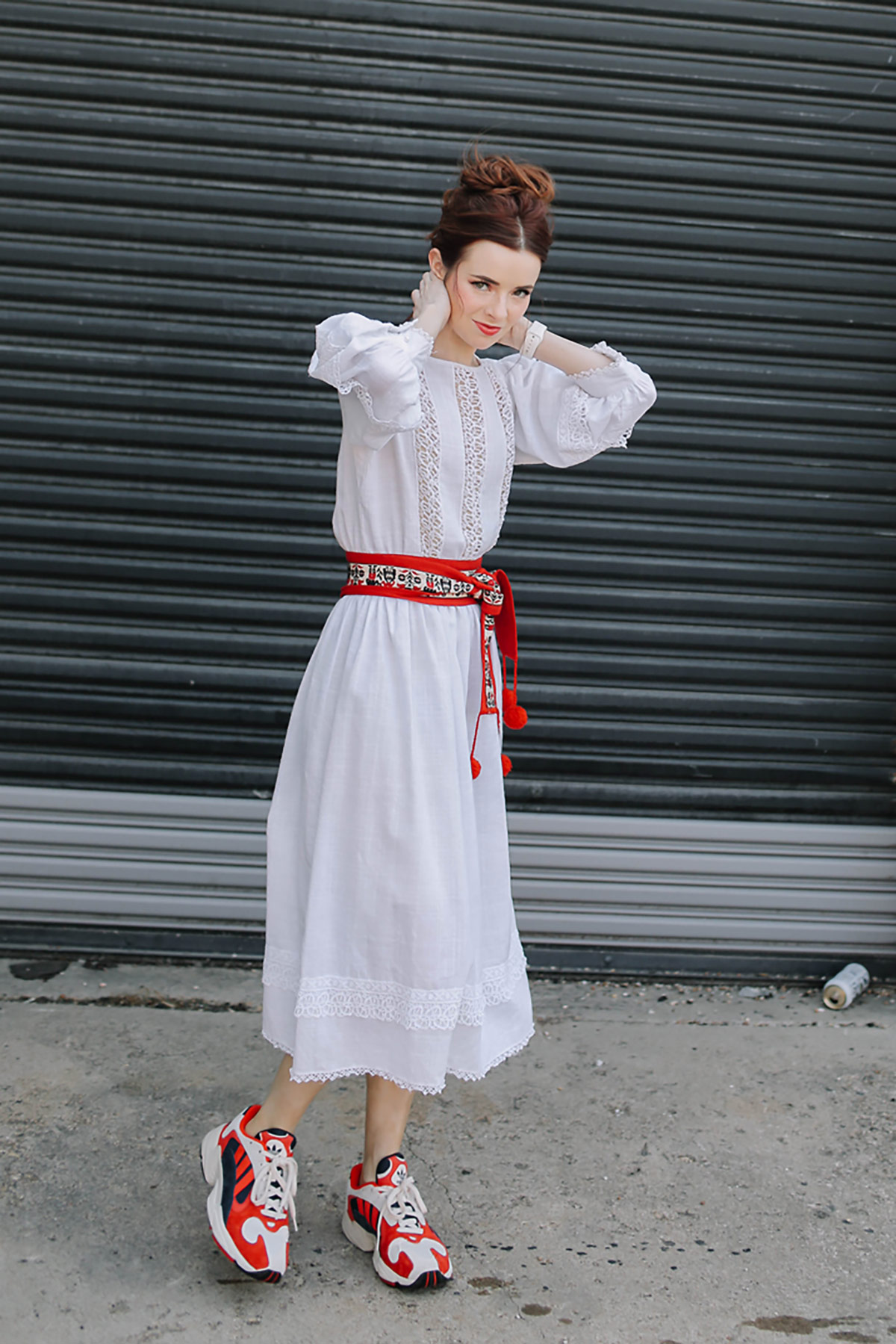 Here I am wearing the Yung 1 sneakers with a 70s does Edwardian dress from Prototype Vintage as well as a vintage belt.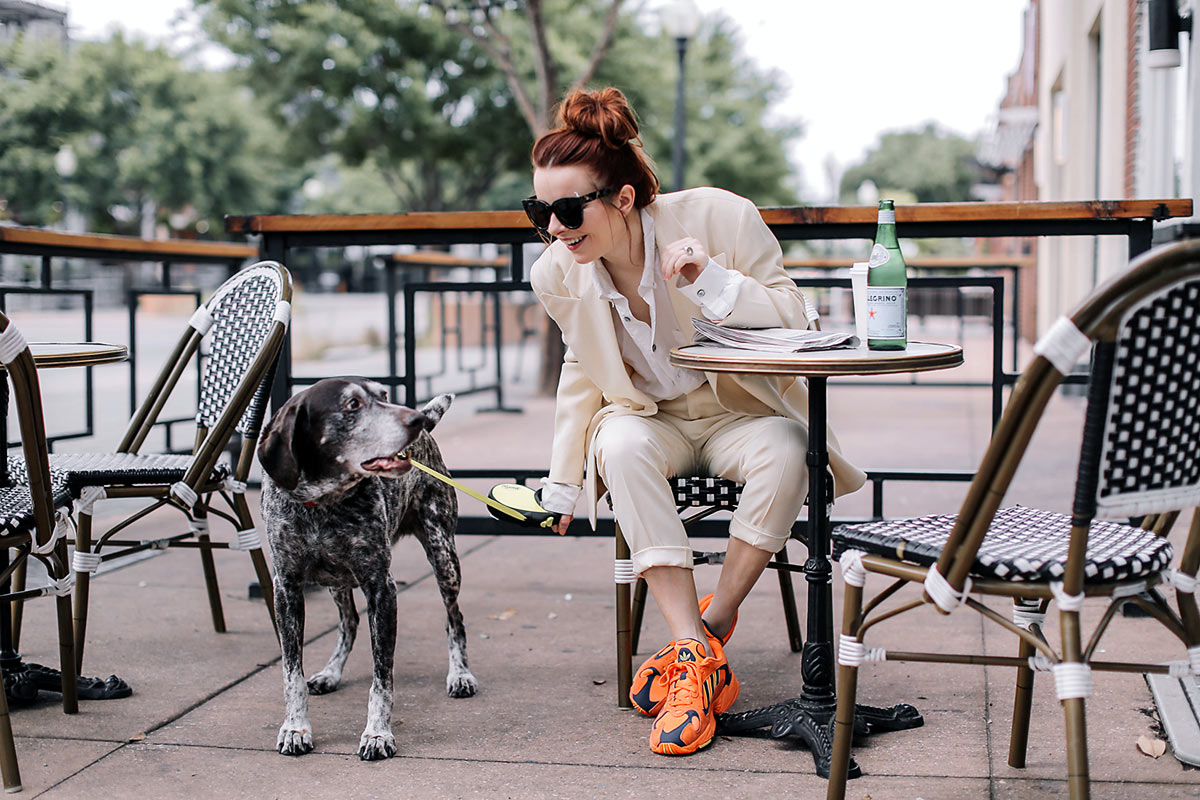 Here I am wearing the orange Yung 1's with a vintage Ralph Lauren suit.