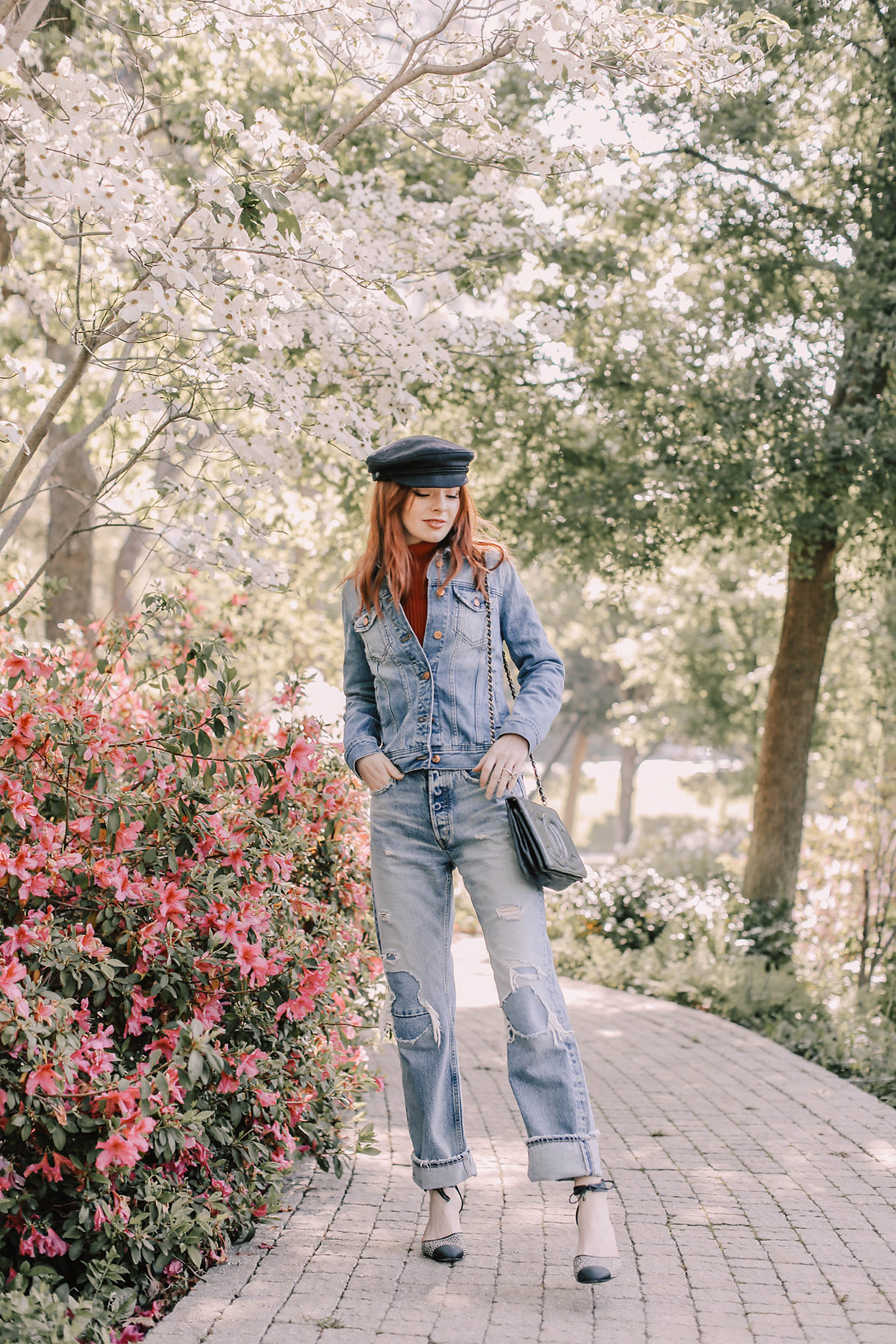 Happy humpday guys! Shopbop is having their big 2018 sale event and it's a good time to take advantage of it as we are heading into spring/summer. I know I'm dreaming of warmer weather and maybe a little staycation by a pool soon. I need a new swimsuit and I am loving the classic and flattering one pieces by Karla Colletto.
If you like the jeans I am wearing here, then definitely check out the selection of Moussy denim while the sale is going on! I have been wearing mine so much that I am already thinking about another pair.
Here are some of my favorite picks from the sale right now!

Here I am wearing Moussy jeans with a J. Crew denim jacket, Armani heels from three years ago, a vintage Chanel bag, and a red mock neck sweater.