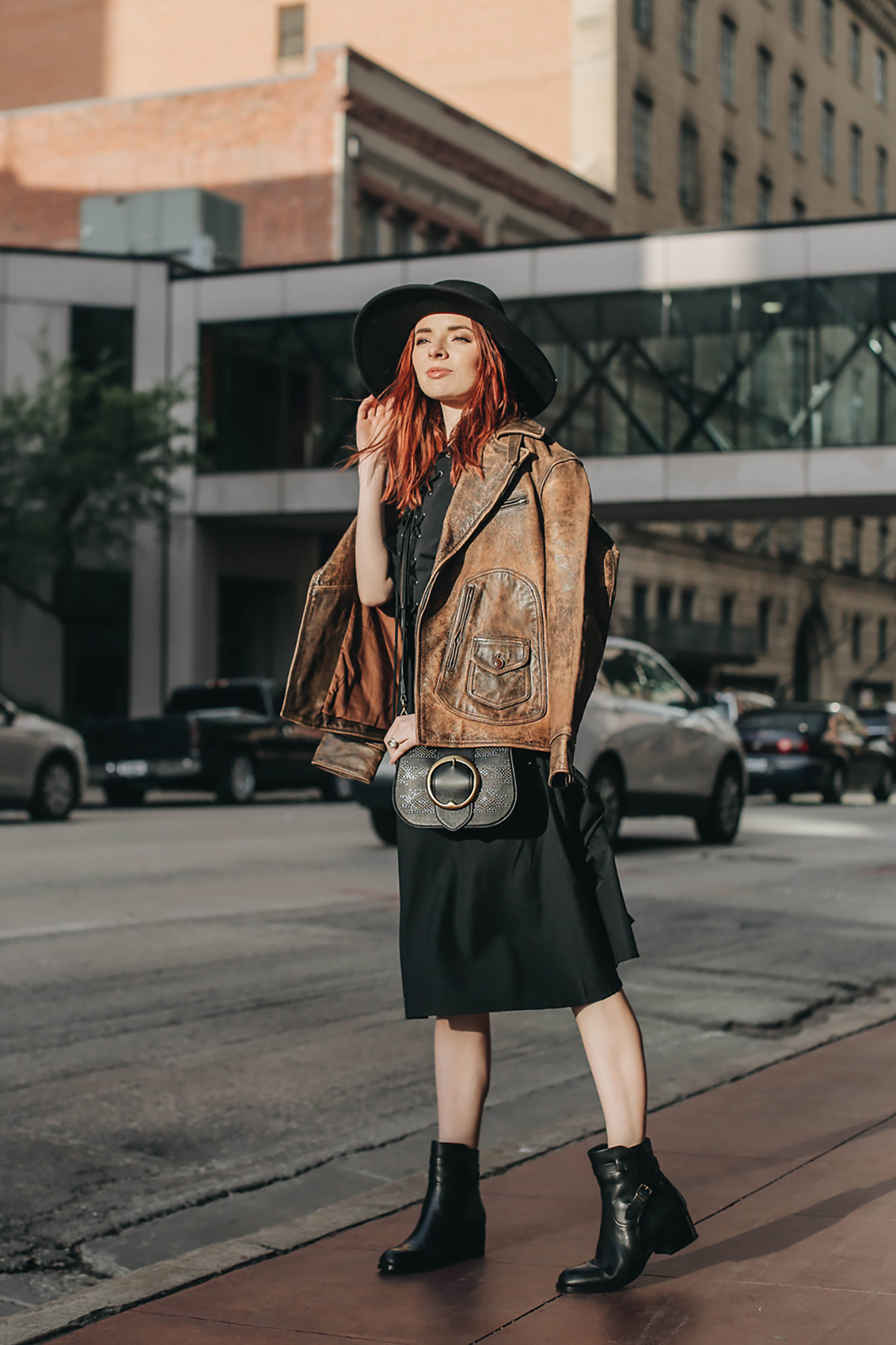 Those of you who have been reading Sea of Shoes for a long time know that I am a lifelong Ralph Lauren obsessive. Recently I reorganized everything in my closet and the volume of heritage Ralph Lauren pieces I have amassed over the years left me astounded. Fair-isle knits, many chiffon tea dresses, flannel prairie skirts, tailored menswear, heaps of tweeds…I didn't realize how large my Ralph collection had become! Coming from a long line of Texans, I have always loved to see how he weaves references of the Southwest into his designs. My grandma, my mom and I are collectors of vintage concha belts and I've been pairing them with my pieces of Ralph Lauren for many years. This is a go-to look for me that touches on something very near to my heart.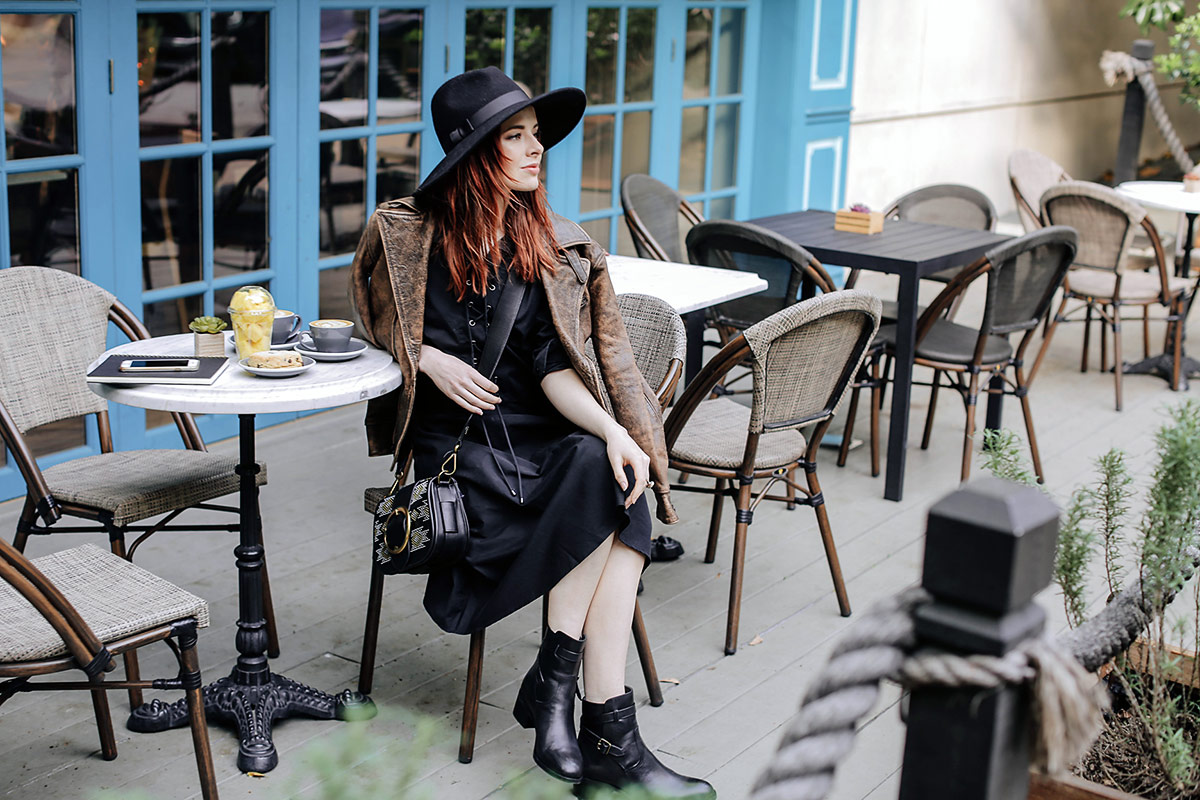 One of the reasons I am a passionate collector of Ralph Lauren is for the timelessness of the designs. When something is designed with a nod to vintage classics, you know it will be a good buy because it will never look out of style. This is why I love Polo Ralph Lauren and always feel good about investing in a new piece. A shoulder bag with oversized classic hardware, a safari dress, classic equestrian boots…these are things I will be loving for a long time to come, and they'll be right at home with the rest of my Polo Ralph Lauren.
Wearing Polo Ralph Lauren leather jacket, black lace-up dress, buckled equestrian ankle boots, and micro studded Lennox bag.