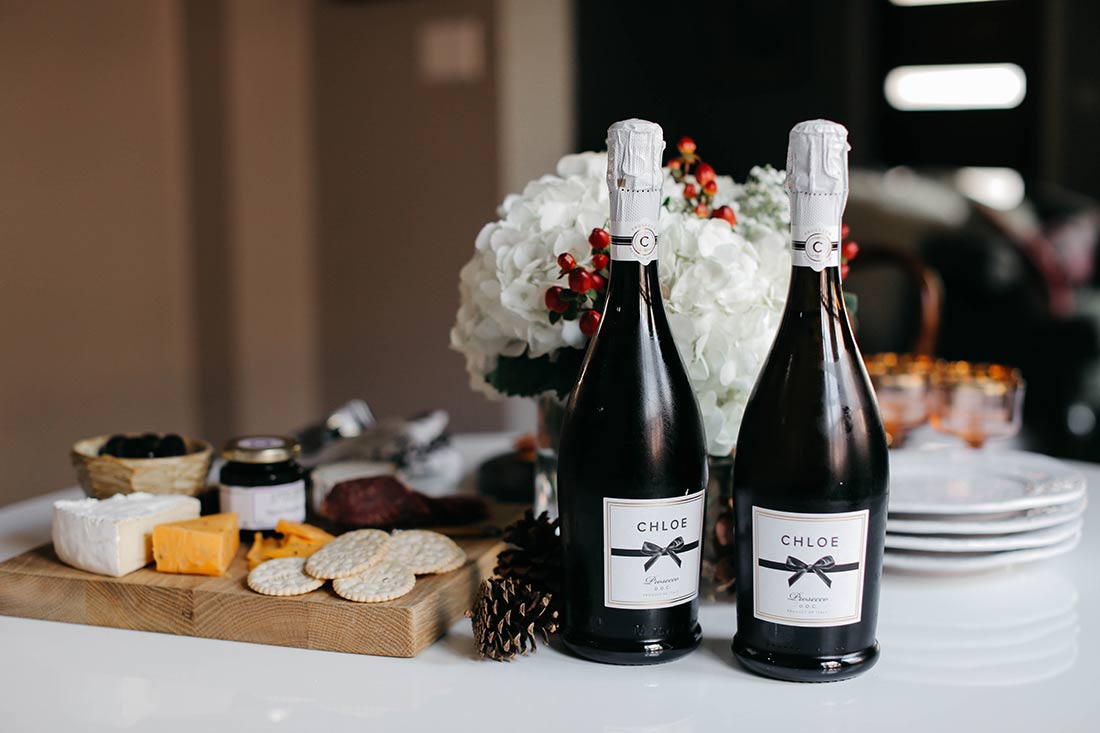 This post is sponsored by Chloe Wine Collection. Thank you, Chloe Wine, for collaborating with us for the
holidays.
We are coming into my favorite part of the year now. December is such a celebratory time in our house. On top of Christmas and New Years, my husband and I both have birthdays, and it's also the anniversary of our first date. With so many reasons to celebrate, I have been looking forward to doing a lot of entertaining, and I've already been planning our menus for the cocktail
and holiday parties for weeks now.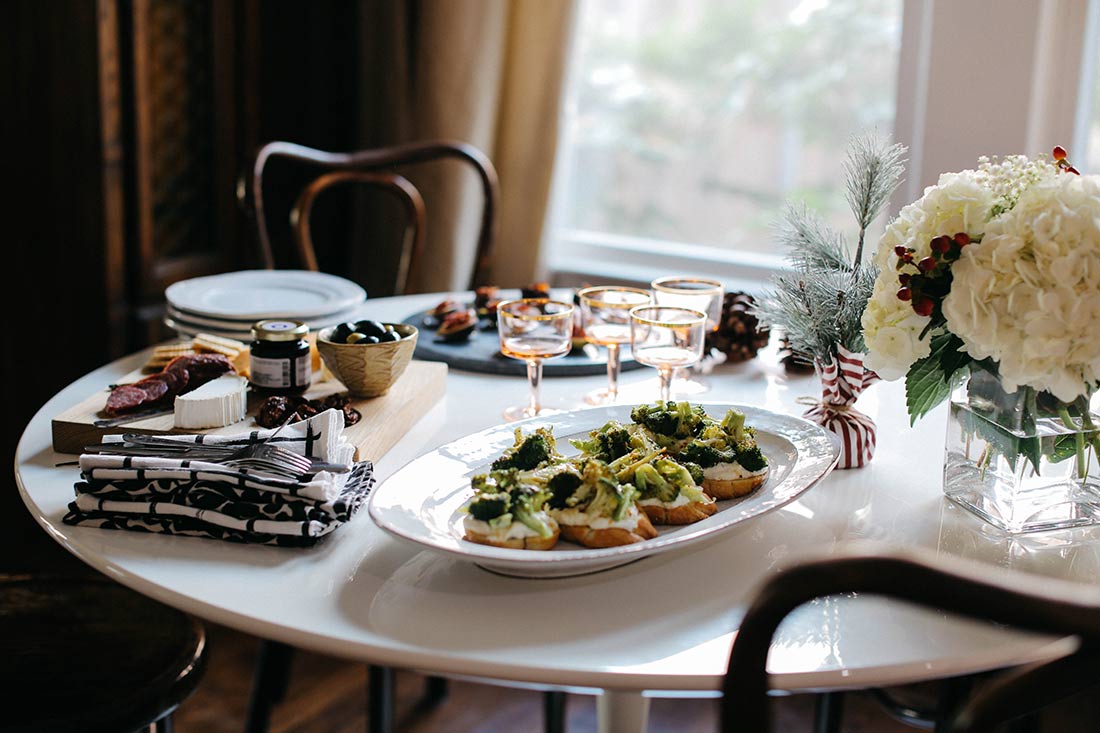 Jeff and I have thrown a lot of parties over the years, and have learned a lot of hard lessons. Like, don't try complicated new recipes the day of the party, make everything you can in advance, and most of all, keep it simple. Since it is such a time of celebration, we like to keep things classic by serving the excellent Prosecco by Chloe Wine Collections. The flavor strikes
the perfect balance between sweet and dry, and slightly fruity. It has become become our go-to when we are entertaining. Chloe's Prosecco feels celebratory and sets the mood for this time of year, and as a hostess, it's a lifesaver when we have a get-together.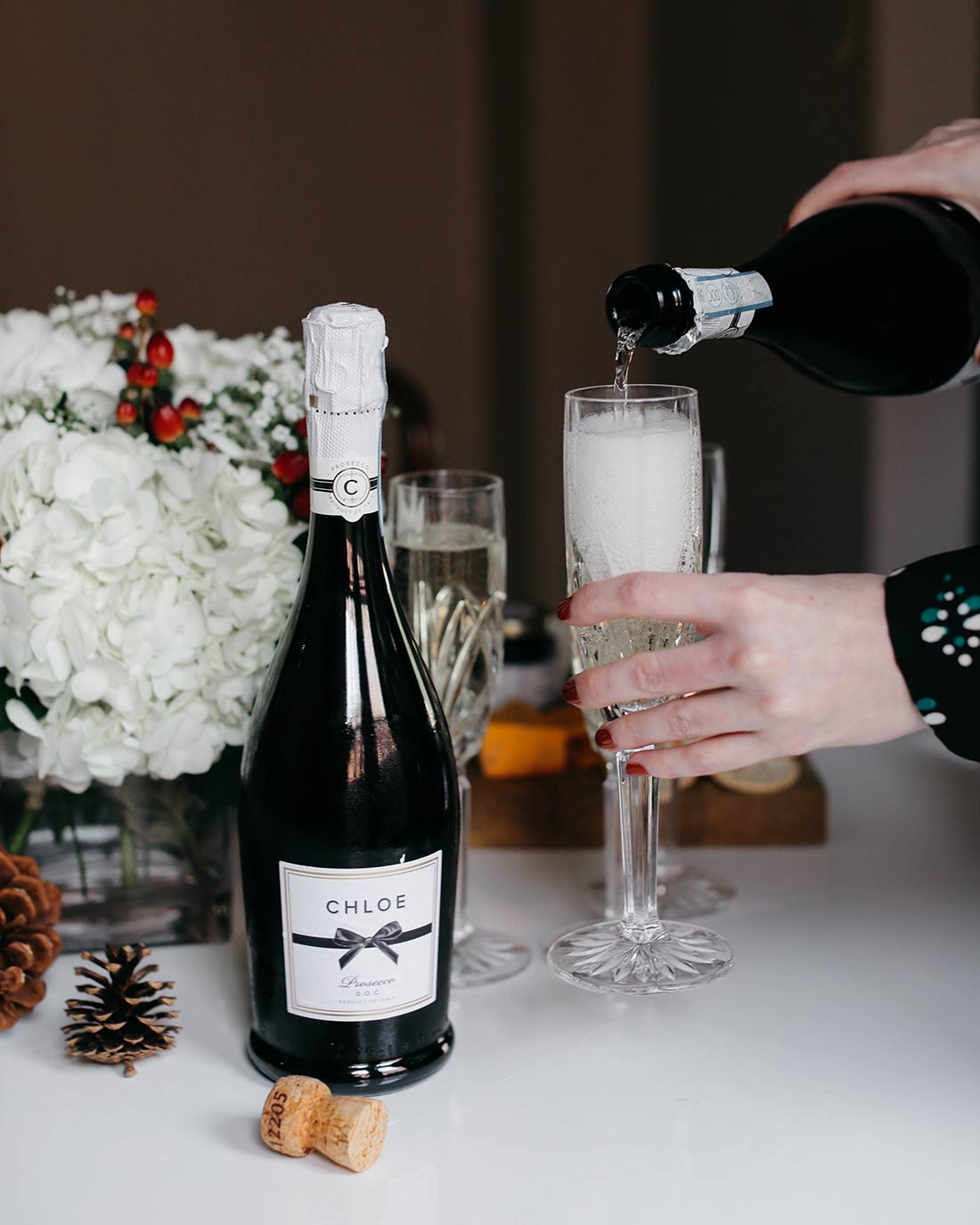 When our guests start arriving and Jeff and I are busy in the kitchen prepping hors d'oeuvres, I have a friend open a bottle to get everyone settled in with a glass. Nothing sets the mood for our guests like a glass of bubbly when they enter the door. Last year for Jeff's birthday party, I also made a large batch of Prosecco punch to let my guests serve themselves throughout the
evening. The punch was a hit, and it made the night so much easier so I could focus on celebrating instead of being in the kitchen stirring up cocktails. Why complicate things when you can let the flavor of great sparkling wine shine?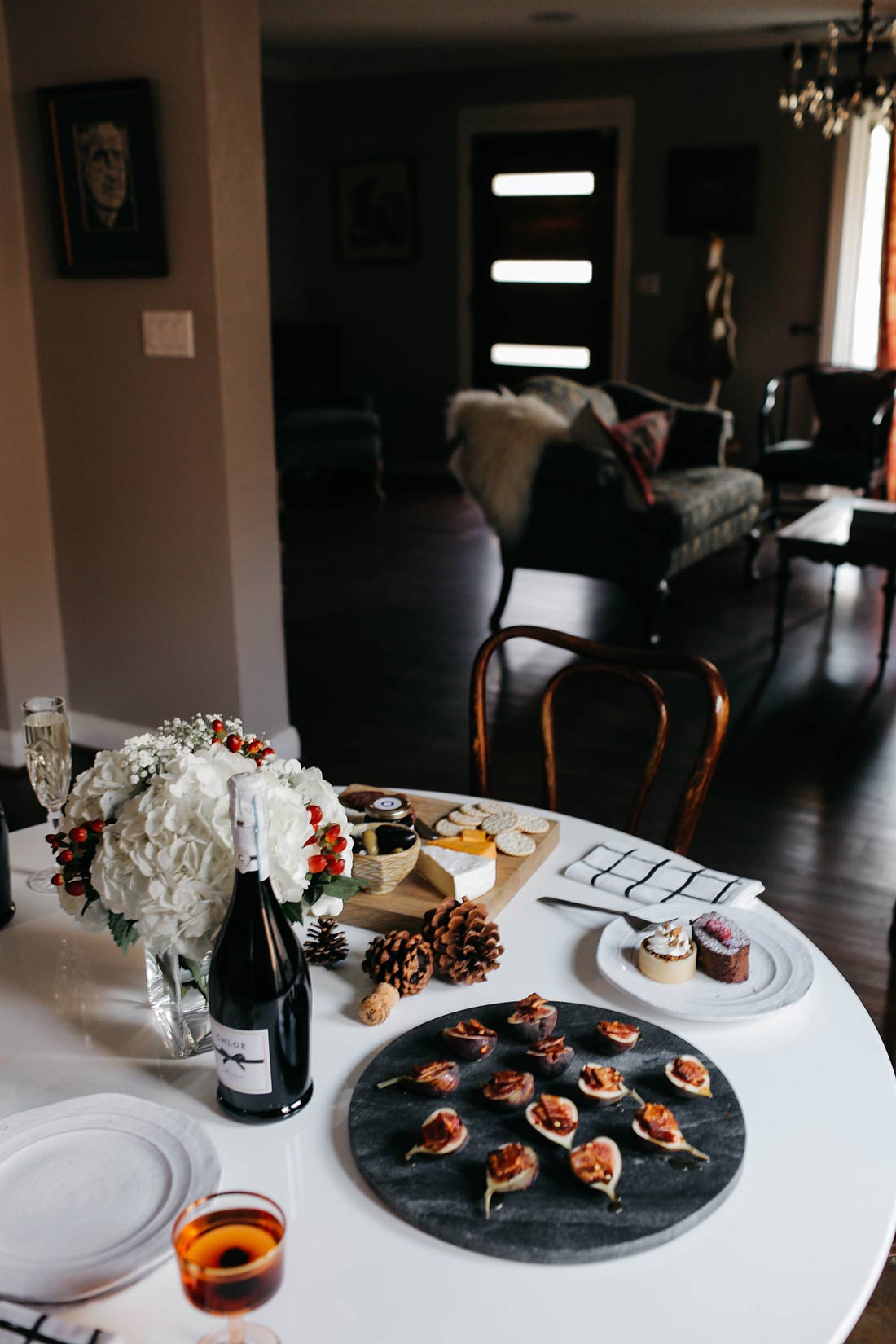 A drink Jeff and I have become partial to over the years is a classic sparkling cocktail made with Chloe Prosecco. We have a little tradition on Christmas Eve where we have our own Christmas celebration, just the two of us, sharing drinks and opening our presents. We like to make a cheese board and have a toast to the year we've spent together. A sparkling cocktail is perfect for this occasion, and I love the flavor the bitters impart on the flavors of the Prosecco. I can't wait to have our toast this year.