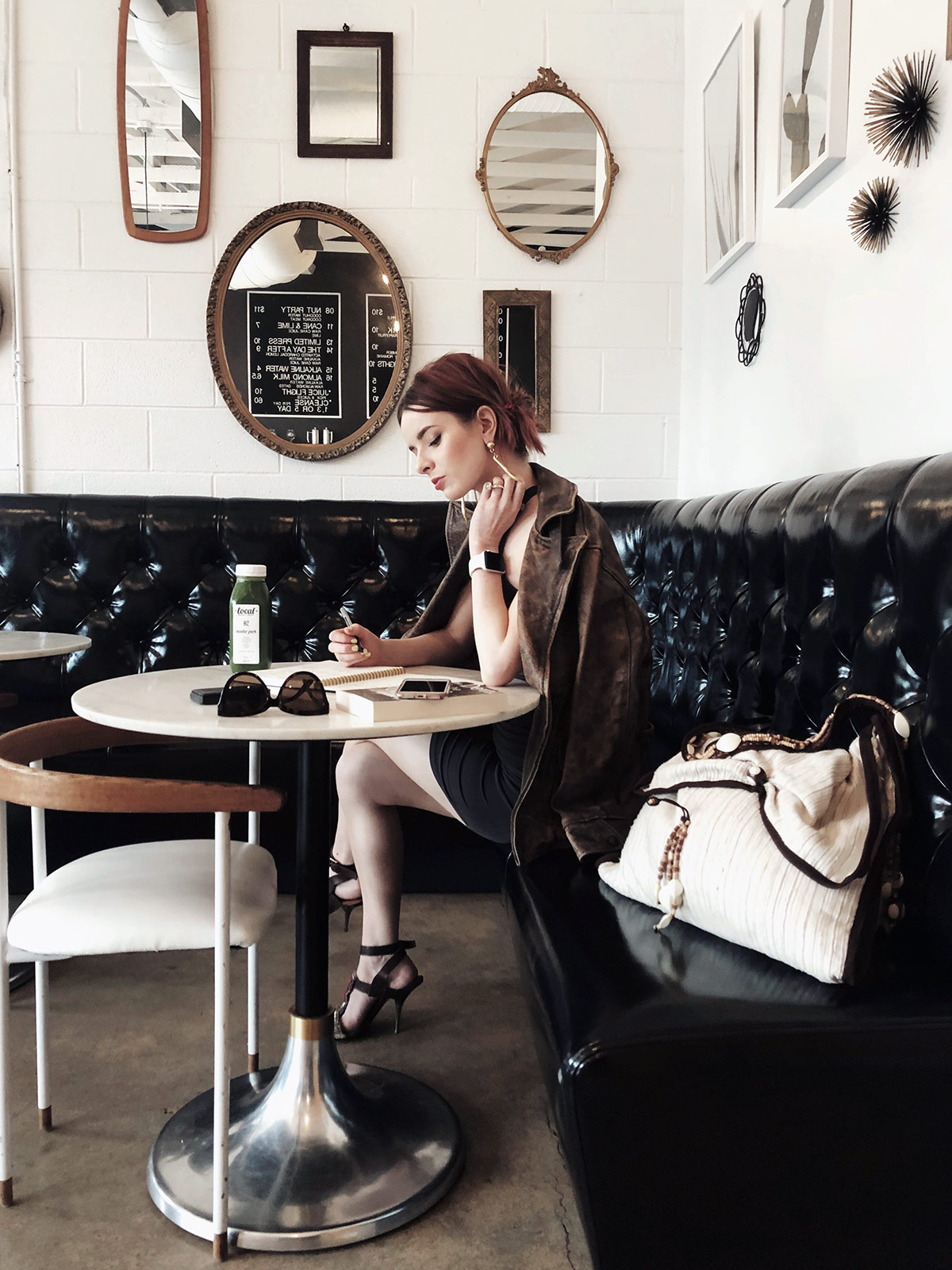 This year I have started a new habit that has changed my life. I did not start this with the intention of making a life changing habit, it happened seemingly by accident. I have never considered myself the journaling type. When I imagined putting my thoughts, fears, hopes, and anxieties to paper it just seemed too emotionally taxing. The notebooks that littered my office and laptop bags were filled only with perfunctory to-do lists and grocery lists. I would not have imagined that journaling could become such a force of positivity for me.
Towards the end of February I had reached a breaking point in my life. As some of you know I have been struggling with endometriosis over the last five years. The year of 2017 was my most difficult year of dealing with it yet and I entered 2018 without any improvement. The pain made doing the most basic of tasks nearly unbearable. By February, I had to cancel a trip to Spain because I could hardly walk and was blacking out from the pain. It broke my heart to cancel a trip that my husband and I had been looking forward to for such a long time, and I decided it was time to make a change and get myself feeling better for good. As anyone with endo knows, there is not a cure for this disease, but many women are able to manage the pain and symptoms through an anti inflammatory diet. I ordered a slew of books about diet and endometriosis and made the decision that day to start my new lifestyle.
The lifestyle change was drastic and admittedly very restrictive. I found this change very difficult at first. I started a diary the day I started my new diet. I wanted to chronicle how I felt every day to see how this change improved my pain levels and energy. The measurable progress was highly motivating. After a few weeks of just jotting down a single paragraph about my physical condition, I felt comfortable expanding my diary to cover new blog post ideas, outfit ideas, recipes I wanted to try, friends I wanted to get together with that week, chores to complete, and movies I had seen or wanted to see. I began to enjoy this ritual and the sense of gratitude I felt wash over me after completing each entry.
Acknowledging all of these things that brought me joy on a daily basis made me treat all of those things with much more respect and care. In a world where we are constantly absorbing stressful information at light-speed, I think many of us are dealing with anxiety and struggling to live in the moment. Journaling helps me slow down and take inventory of my life without outside stress or interference. It helped me clarify what actually matters to me, and I began to treat those things with more love every day. I felt an even greater sense of gratitude as my lifestyle change began to affect my body. My days were no longer revolving around managing my chronic pain and it felt like a miracle. 
After a few months of writing in my diary, I glanced back at some of my earlier entries. I noticed that almost all of the goals I had written about, I had actually achieved. This was a shocking revelation to me. I could not have imagined the simple act of writing down a thought or idea would correlate so highly to actualizing them. I began to realize the power that journaling actually had for me and I doubled down on my new habit.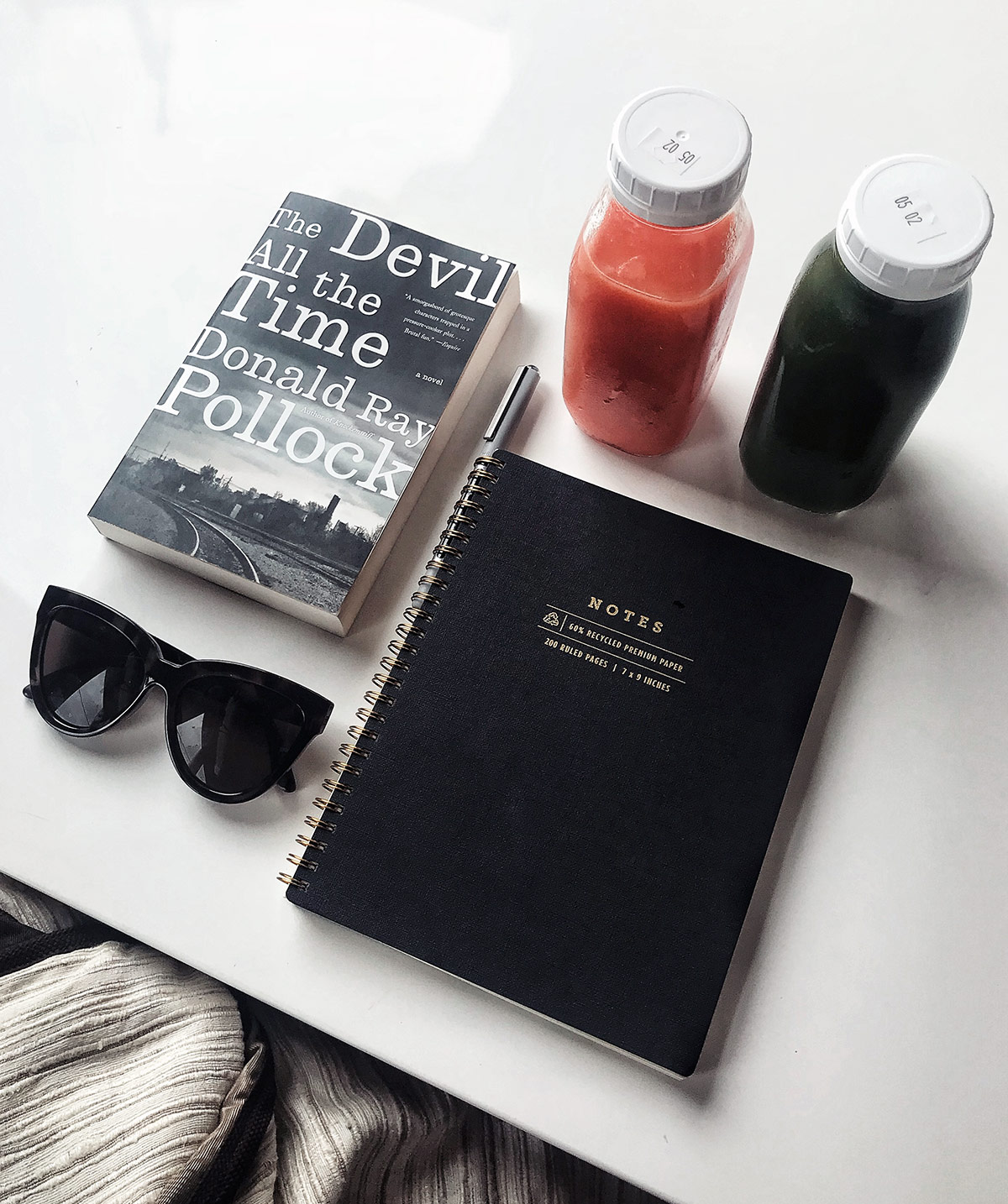 I feel like this small change precipitated many other positive changes in my life. Recently, my husband said to me "Let's deep clean the house and purge our possessions.". Normally such a monumental task would fill me with anxiety and dread, but I surprised myself by agreeing enthusiastically. I broke it down in mini-goals in my diary, and I accomplished them item by item. I also made a goal of drastically cutting down on my phone time. Instead of checking instagram, I would check in with my journal. What a better exercise for my brain! I found my sleeping habits improved, and I was feeling happier and more grateful for living in the present.
I started stocking up on notebooks because I was filling up my journals so quickly. I found a spiral bound notebook I liked from Target and bought several copies to keep under my bedside table.  Recently I read the Life Changing Magic of Tidying Up by Marie Kondo, and also her book Spark Joy. She recommends making a "personal power spot" in your home, to relax and recharge in. I picked an overstuffed chair flanking our fireplace, and I now enjoy journaling here with a cup of of nettle tea. This daily practice definitely has "sparked joy" for me, and I am so glad I discovered the practice of journaling at the time that I did. It was very grounding when I felt so lost and overwhelmed dealing with chronic illness. Now that I am not constantly consumed with that part of my life, I have found journaling to have really helped me with time management. I have more time for things that I enjoy, but often had to push to the side. I've started reading more and entertaining at home and my life feels much more rewarding for it. If you aren't journaling already, you might consider picking up a journal just to see what happens. It certainly surprised me.