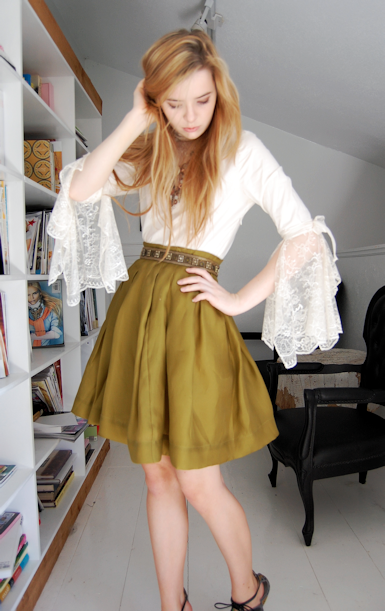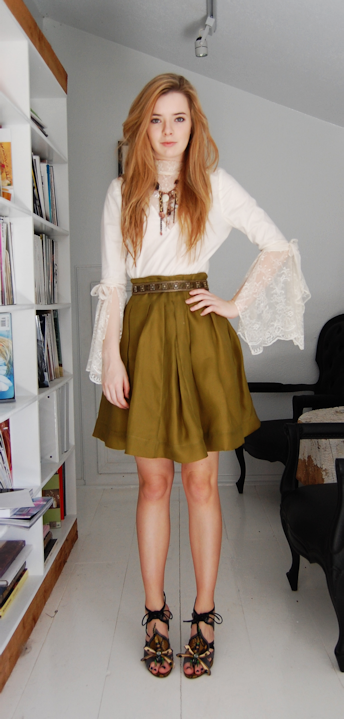 This shirt was thrifted but it's very new I think-it's by Alice + Olivia.
Kinda feel like Stevie Nicks with my big hair and big sleeves in this photo…
I was googling her and came across
this
page, and it has a few of quotes from her about her style-funny read.
Skirt from Anthropologie.
Belt from my mom's old store.
Miu Miu dragonfly pumps
Multi charm necklace from Urban Outfitters.