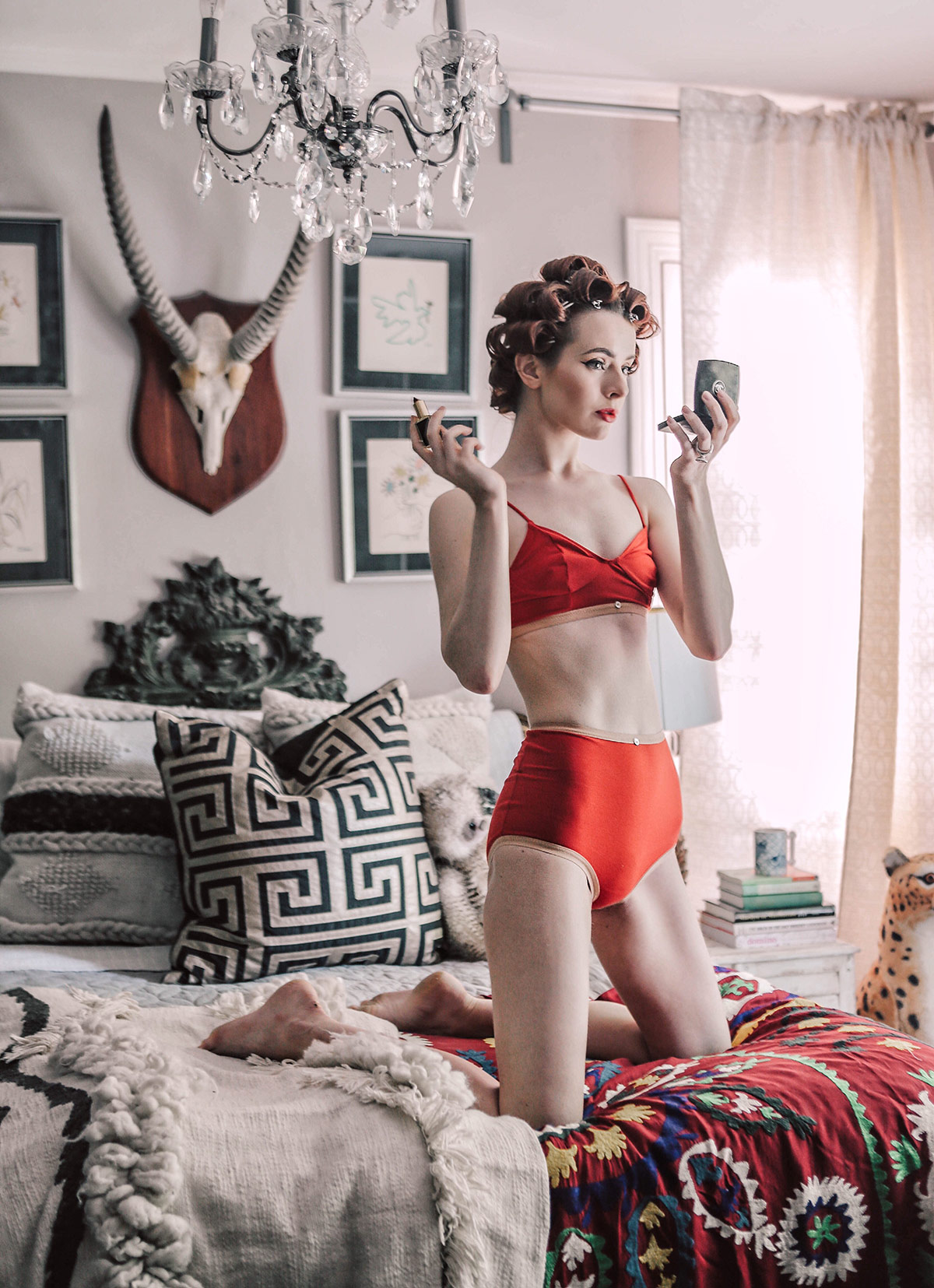 Ever since I deep cleaned and purged my closet last month, I have noticed how much more I am enjoying my loungewear, lingerie, and pajamas. Removing clothes from your wardrobe the you don't use can really help shine a light on what clothes you do use and get the most value out of. I love my night time ritual of picking out something from my lingerie drawer to wear for the evening. Even a relaxing night at home bingeing Netflix feels more elegant in a piece of loungewear that I really love. However, as we are easing into a hot summer (it's already going to be up to 100 degrees this week) I find myself needing some lighter options for the warm evenings.
I bought this cotton high waisted brief set by Botanica Workshop and it's just the thing I was looking for. It's  a great modern twist on a vintage silhouette and so comfortable for lounging. They're also made in LA and only use organic cotton so definitely check them out. I love all of their slips and swimwear too.
Below are some more of my picks for summer loungewear options. I've been craving some 60s inspired satin slips and I am seriously thinking about this Only Hearts mini slip to fulfill all of my Liz Taylor loungewear dreams.