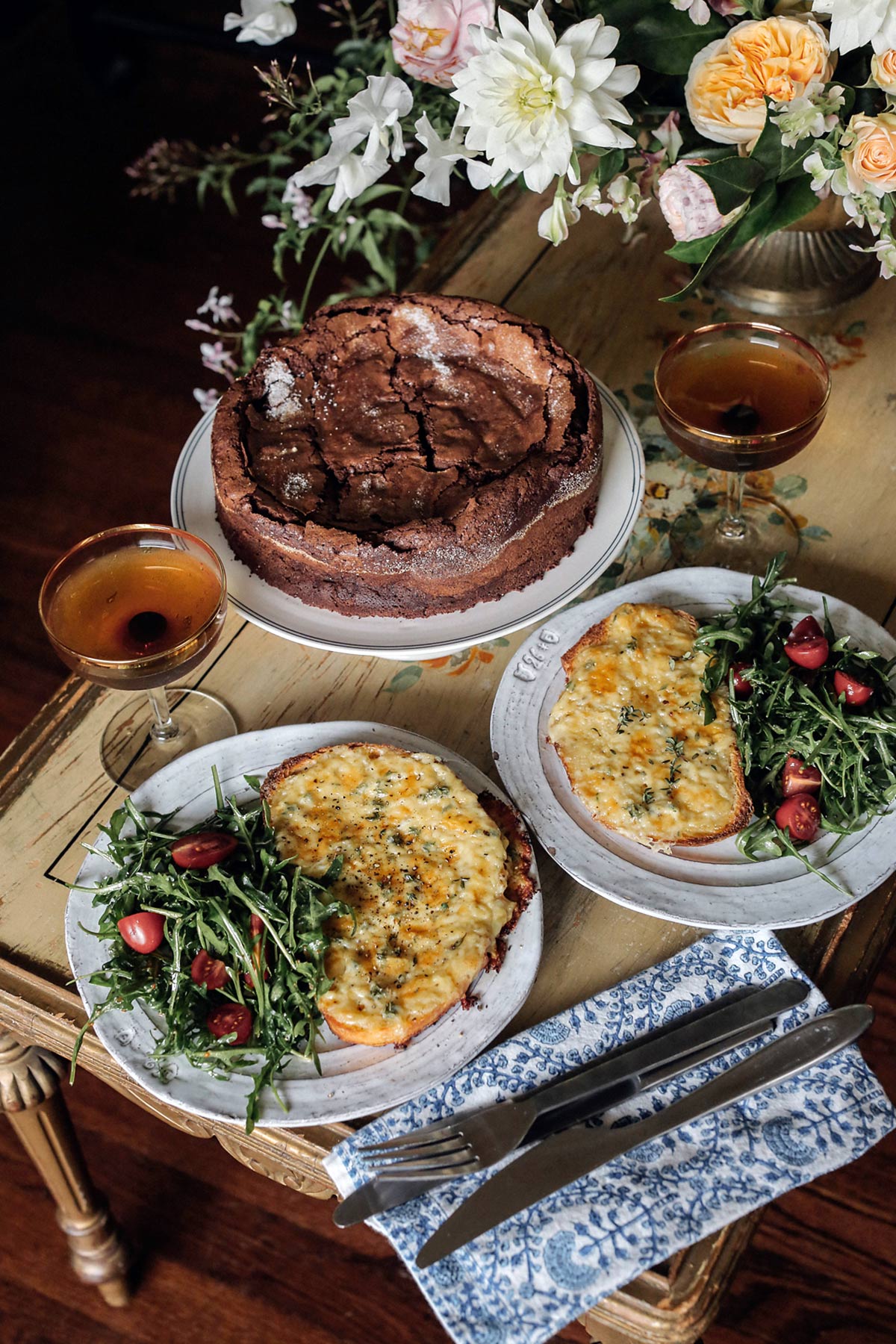 Much like New Years Eve, Valentine's Day is one of those nights that can fall massively short of expectations when you decide to go out. Pre-fixed menus tend to be overpriced and often carelessly prepared, and who wants to spend their special day eating crummy expensive food in an crowded noisy restaurant? Not me. Jeff and I have made a tradition out of staying in and cooking for each other for the last few years. We love to go all out spoiling each other and spend many weeks anticipating the dinner. Jeff even prints out a beautiful menu for our Valentines each year. I love this tradition so much that I've become pretty obsessed with Valentines Day and I am SO excited to celebrate it this week.
We decided this year we wanted to do a movie theme for Valentine's Day. I love designing menus for special occasions so I thought for this Valentine's Day I would share with you three of our favorite Valentine's movies and three menu pairing suggestions for each film. This is singles friendly suggestion by the way, delicious food and sexy movies are highly enjoyable with or without a significant other! Just invite a hungry friend.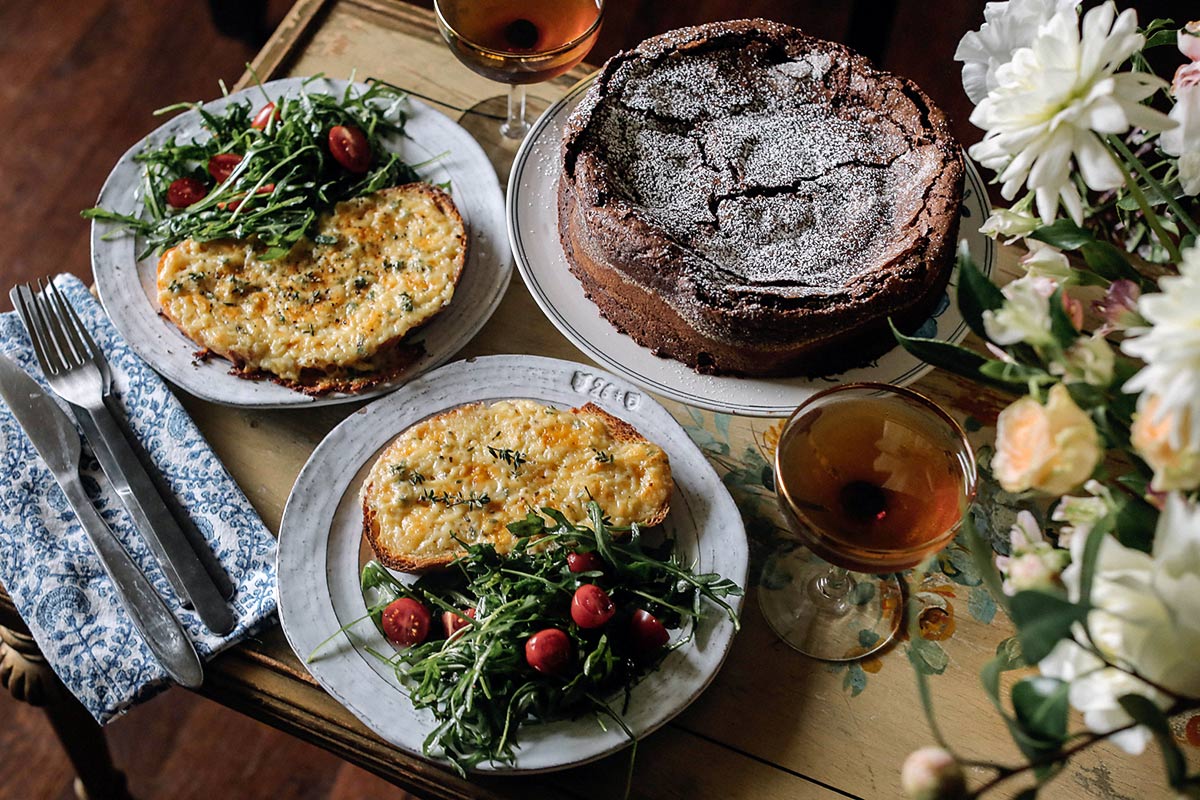 Carol (2015): A Menu
Cocktail: Manhattans
Dinner: Cheese wine toast and baby arugula salad (recipe below)
Dessert: Flourless chocolate cake
I cannot rewatch Carol enough times, it is one of my favorite movies about love and it makes me cry every single time. The cheese wine toast I've selected here has become one of my all time favorite recipes, by the way. I first discovered it in Vegetarian Cooking For Everyone by Deborah Madison and it was love at first bite. Bonus: this cheese toast takes next to no effort and frees you up to enjoy an evening with your sweetie. The cake can be made one day ahead.
Cheese Wine Toast Recipe:
Adapted from Vegetarian Cooking for Everyone by Deborah Madison.
2 cups grated gruyere cheese
2 eggs, lightly beaten
1/2 cup dry white wine
4 slices country bread or wheat bread
2 tablespoons butter
1 tsp thyme
Preheat oven to 425 degrees Fahrenheit. Mix the cheese, eggs, thyme, and half the wine and spread the mixture over the bread. Melt the butter in an oven safe skillet large enough to hold all four slices of bread. Melt the butter in the skillet, swirl in the remaining wine, then settle bread slices into the pan. Transfer to oven and bake for 12 to 15 minutes. Or if you have an oven broiler, bake for 5 minutes then turn on broiler setting and broil until bubbly and brown.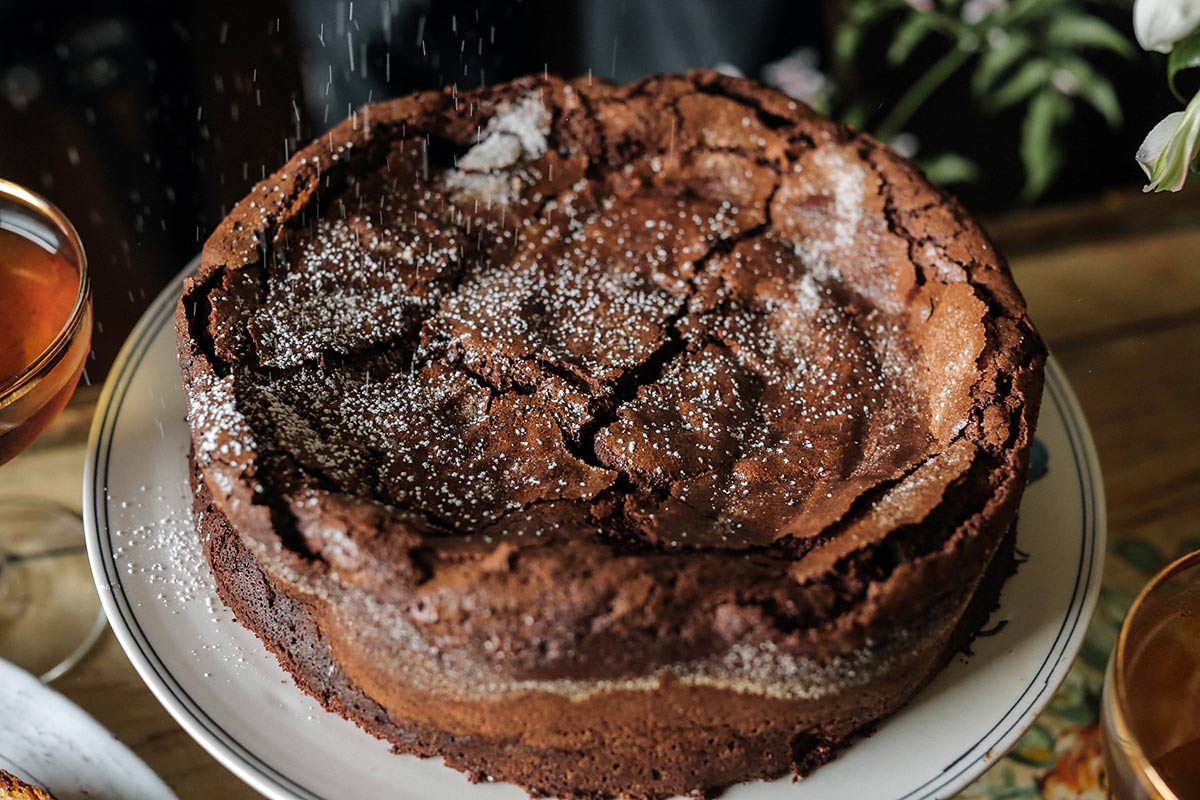 Out of Sight (1998): A Menu
Cocktail: Daiquiris
Dinner: Peanut sesame noodles 
Dessert: Coconut macaroons
Out of Sight is one of the sexiest, most fun, and most rewatchable movies I've ever seen. The chemistry and repartee between Jennifer Lopez and George Clooney is absolutely smoldering. I cannot imagine a better way to spend Valentine's then watching Out of Sight with a massive bowl of peanut noodles and a classic lime daiquiri served up to wash it down. Coconut macaroons make a nice snack dessert to finish.
Cocktail: Martinez cocktails
Dinner: Mushroom omelette with a side salad
Dessert: Homemade rosemary sea salt crackers served with soft cheeses, fruit, and quince paste
Phantom Thread is the perfect twisted love story for those who actually have a tender heart underneath a cynical exterior. It's super funny and extremely romantic, and happens to revolve a lot around food. Cook to the theme by serving an extravagantly rich mushroom omelette (the NYT recipe is very good and describes the process in great detail)  and finishwith a cheese board served with homemade crackers. Homemade crackers take a regular old cheese board to a level 10, so if you have the time, don't skip this step! You need a good gin based cocktail to watch Phantom Thread, in my opinion, and the Martinez cocktail is our house favorite.
Let us know if you end up trying any of these menus! Happy Valentine's Day everyone, enjoy this special night!