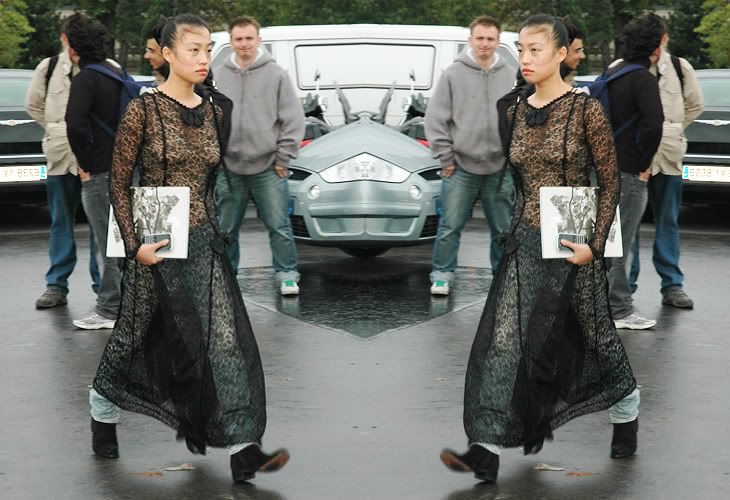 This photo from
Jak & Jil
perfectly captures one of those rare moments where someone briefly enters your line of vision out of nowhere and their look is so completely beyond this world that that one image you have of them in your memory stays with you forever. 
I can only think of a couple of times this has happened to me, where I have seen someone that looks so damn cool, that I uphold them in my mind eternally as a superhuman style icon. 
Imagine how bad-ass this chick must have looked at Paris Fashion Week, amidst the Balmain divas and the Balenciaga girls….it's kind of like she showed up there in her see-through lace granny dress, old jeans, and work boots was just like, "F*ck you, fashion!" 
All that being said, does anyone know who this fleeting vision in lace actually is?