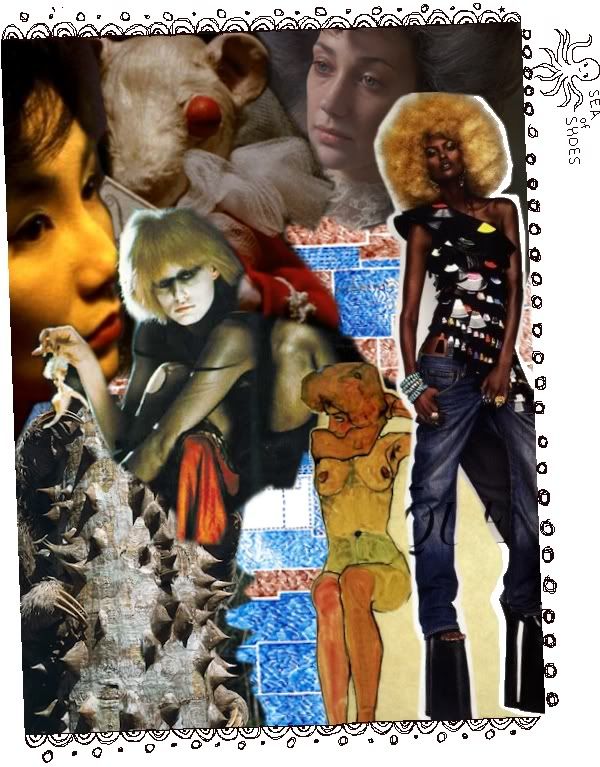 On today's inspiration board
-Daryl Hannah in Blade Runner
–Blood Tea & Red String, a stop-motion animated film by Christiane Cegavske, 13 years in the making
-The "AFRO-DISIAQUE" editorial from Nov (?) issue of Vogue Paris
I AM IN LOVE WITH THIS EDITORIAL
see the whole thing at the awesome blog Where the Lights End
-A shot from Wong Kar-wai's In the Mood for Love
–A shot from Stanley Kubrick's Barry Lyndon
-The artwork of Egon Schiele
I also want to say thanks to Glamour France for  featuring Sea of Shoes in their "Princeses Fashions" article!
Scans here and here!
Unfortunately I don't speak French but I'm sure it's lovely!