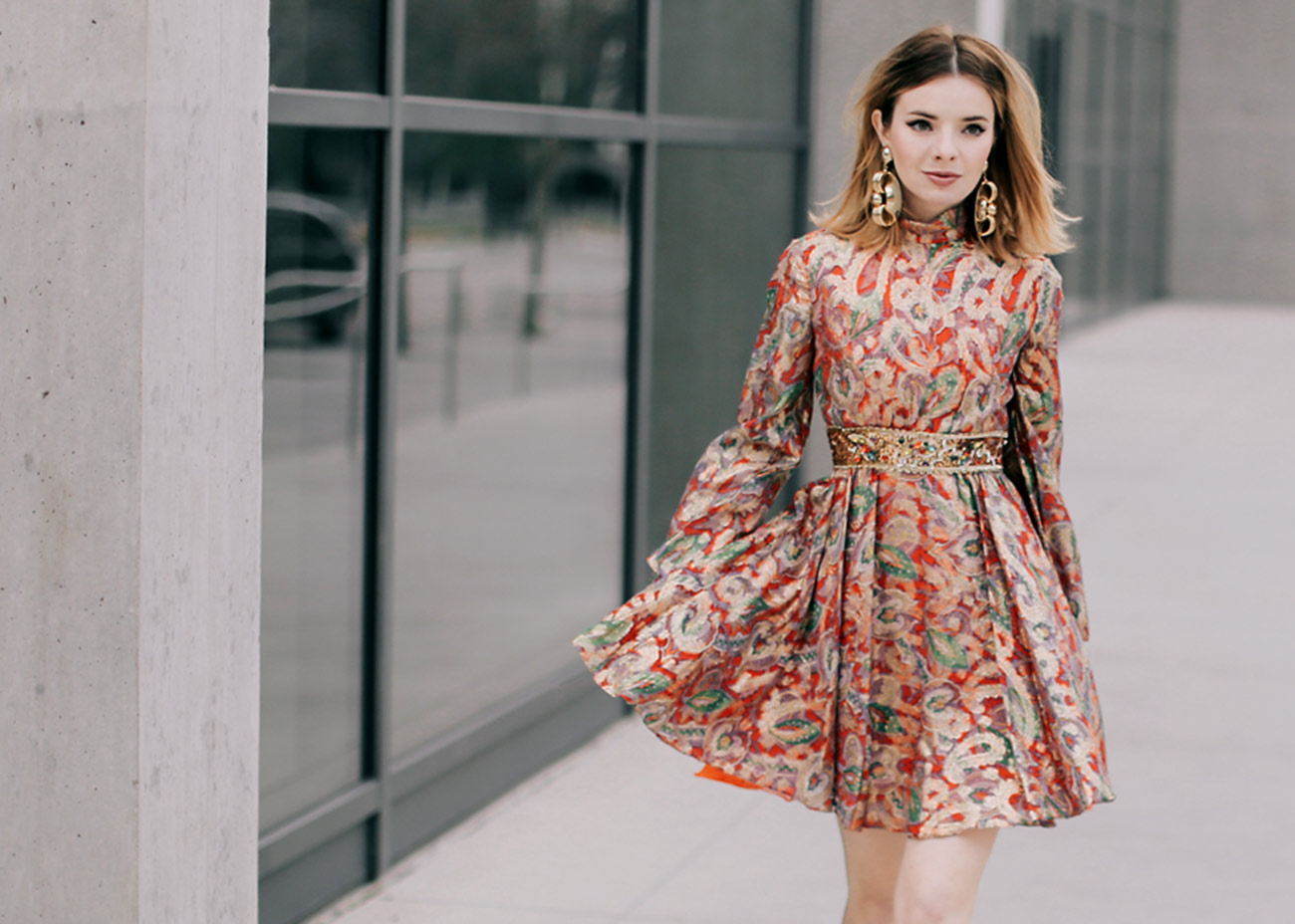 I have been in a sixties mood lately. It's been a lot of fun for me as it's an era I don't normally play around with. This dress kind of started it for me, I was with my mom going through old clothes and rediscovered it. I must have had it for over ten years! I don't remember if I found this or my mom did, but neither of us can remember where it came from.  It fit me perfectly, a rare miracle for me and empire waist dresses. All I needed to go with it were some big flashy earrings and kitten heels!
I've been thinking about adding more sixties into my wardrobe and what to wear with miniskirts in spring. I've come to the conclusion the kitten heel is finally actually having it's moment. It seems like every summer for the last five years the magazines tell us, "the kitten heel has returned!". But there were never any truly cute kitten heels to buy Even if they were shown on the runway, there were only ever ultra-conservative retail options for kitten heels that just made them feel kind of first-ladyish. I do believe that now is the time of the kitten heel because so many brands have been doing them really well. There are so many fun options right now, it's got me so excited!
Below are some of the ones I am considering for my spring wardrobe. I think I am leaning towards the Dorateymur shoes…I am a sucker for red!