Not to state the obvious, but I think the last few months have had us hurtling between some pretty extreme emotions. When I feel stress and anxiety bubbling up inside of me, one of the best ways to make myself feel better is to watch a funny movie. When I am one Negroni deep and laughing at Barbara Stanwyck conning dumb lovestruck men I can almost feel normal for a second. I have a list of personal favorite funny comfort watches I would love to share with you if you need something to get your mind off things for the night.
I can vouch for these movies as emotionally safe viewing if you're feeling down or stressed out. I hand-picked these very carefully knowing that a lot of just want something sweet, funny, uplifting or just dumb to laugh at. I promise nothing in these movies can hurt you, they are total comfort watches. All of these movies are quite stylish too, to fit under my Fashion in Film category. I had a very specific list of requirements from the movies I selected when I made this list, just for Sea of Shoes readers!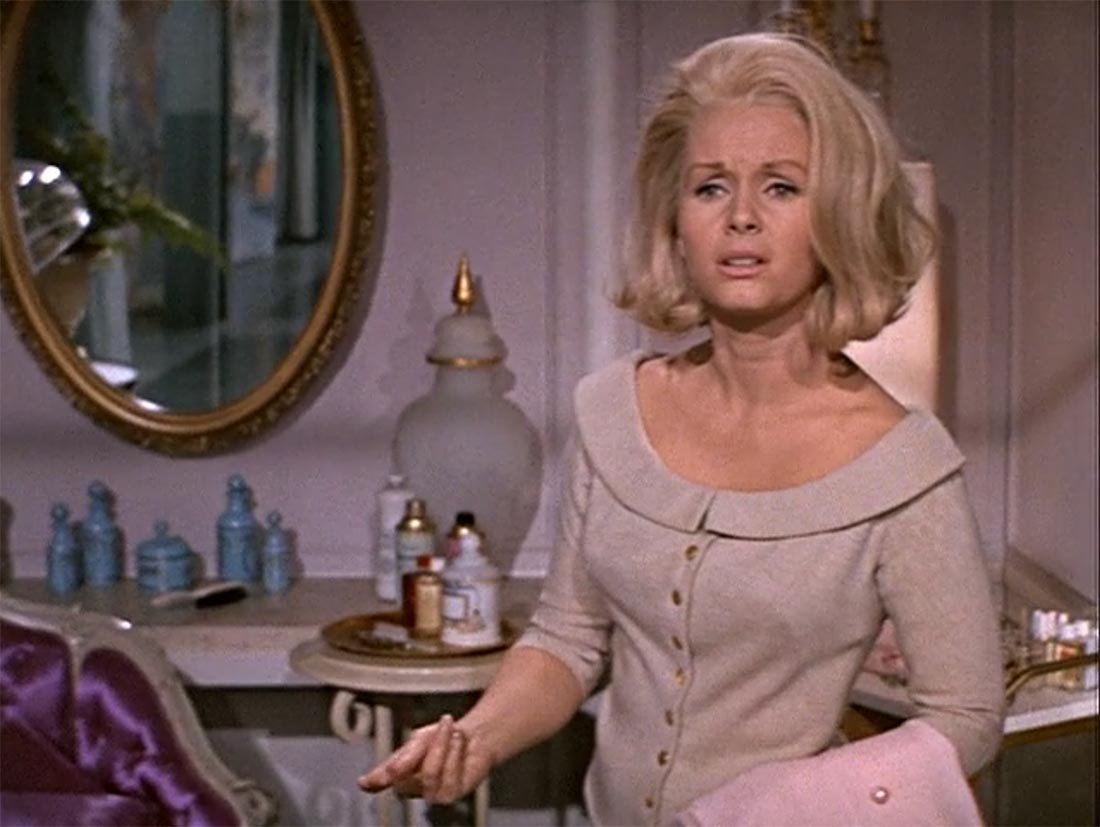 1. Goodbye Charlie (1964) directed by Vincente Minnelli
This is one of the most original comedies I have ever seen and easily clocks in on my list of must-see movies. Charlie is a badly behaved playboy who gets shot by a jealous husband at a yacht party (Walter Matthau) and comes back reincarnated as a gorgeous blonde (Debbie Reynolds). Debbie Reynold shows an incredible talent for physical comedy in this, and Tony Curtis is the perfect counter-part as she takes him along for a series of hi-jinks. This is a movie that was ostensibly meant to be a sex romp comedy but flirts pretty openly with the topics of trans-curiosity and bisexuality in ways that are often far ahead of it's time. The set design here is not to be missed. Vincente Minelli had a long term working relationship with legendary Hollywood decorator Tony Duquette, and the swingy bachelor pad and grand salon scenes in this movie are unbelievably cool. There are screen stills in this that look like they were pulled from the pages of 1960's Vogue. I had to rewatch this movie to make sure it was as funny as I remembered it being. It was even funnier. Put this one at the top of your list if you haven't seen it!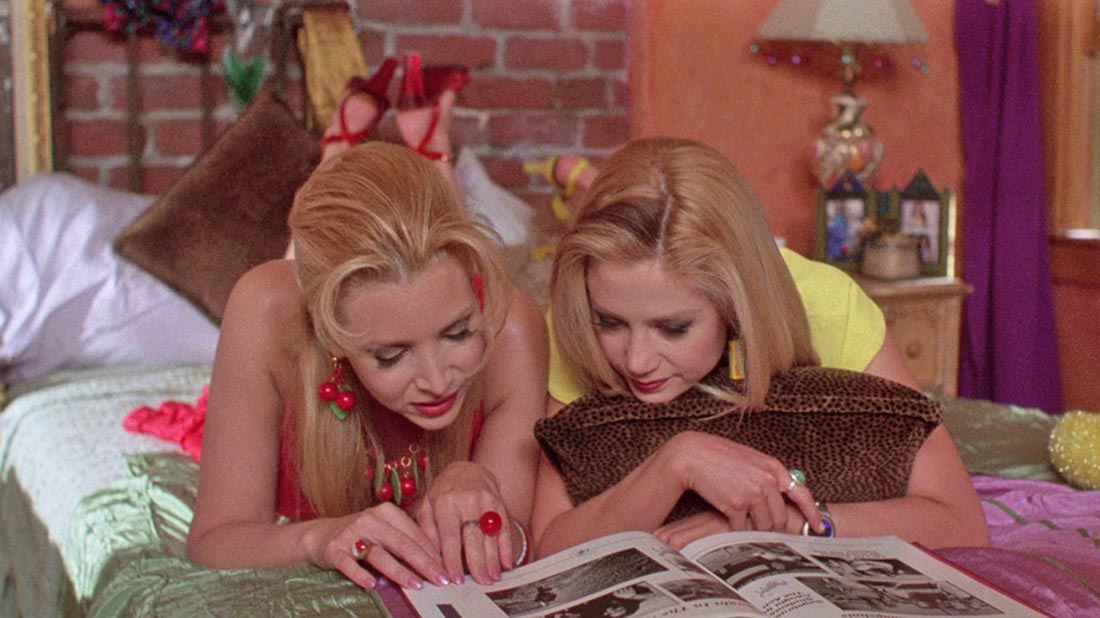 2. Romy And Michele's High School Reunion (1997) directed by David Mirkin
I am such an idiot. I put off watching this movie until this January. I had never seen it before, and I was almost peeing my pants laughing during some parts. I think I related to this a little too much from my high school experience. Romy and Michele's twin persona of dork-bimbo is completely original, yet so relatable. Romy and Michele are former high-school misfits who do literally everything together. They live together, they party together, they design their own clothes together. Fashion is their shared passion. They get an invite to their ten year high school reunion and realize not much has changed for them since high school, so they make it their mission to finally be cool no matter what it takes. Have a virtual watch party with your BFF if you feel lonely for each other.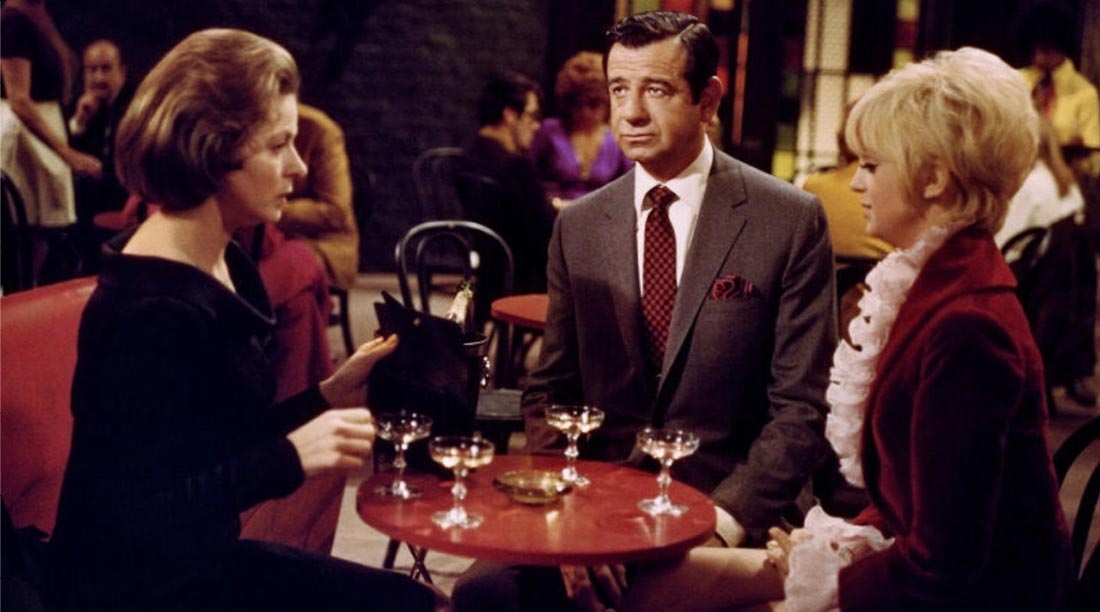 3. Cactus Flower (1969) directed by Gene Saks
This is my go-to airplane movie, I've watched it so many times I've lost count.  Goldie Hawn is one of the cutest humans to have ever been born, Walter Matthau makes everything great, and Ingrid Bergman proves she actually might do her best work in comedies. Walter Matthau plays a dentist who has convinced his 21 year old lover Goldie Hawn he's in a loveless marriage he can't leave. Little does she know the woman he's asked to pose as his wife is his long-time nurse (Ingrid Bergman) who also has a mad crush on him. I am a huge Walter Matthau fan but it is so funny to me how he was constantly cast as a huge chick magnet despite his looks. Like, are we really to believe the the hottest girl of the moment Goldie Hawn kept a framed picture of Walter Matthau by her bedside? Whatever. This movie still rules, and it really is Ingrid Bergman's movie in the end. The dance scene where she invents a dance move called "The Dentist" is hilarious.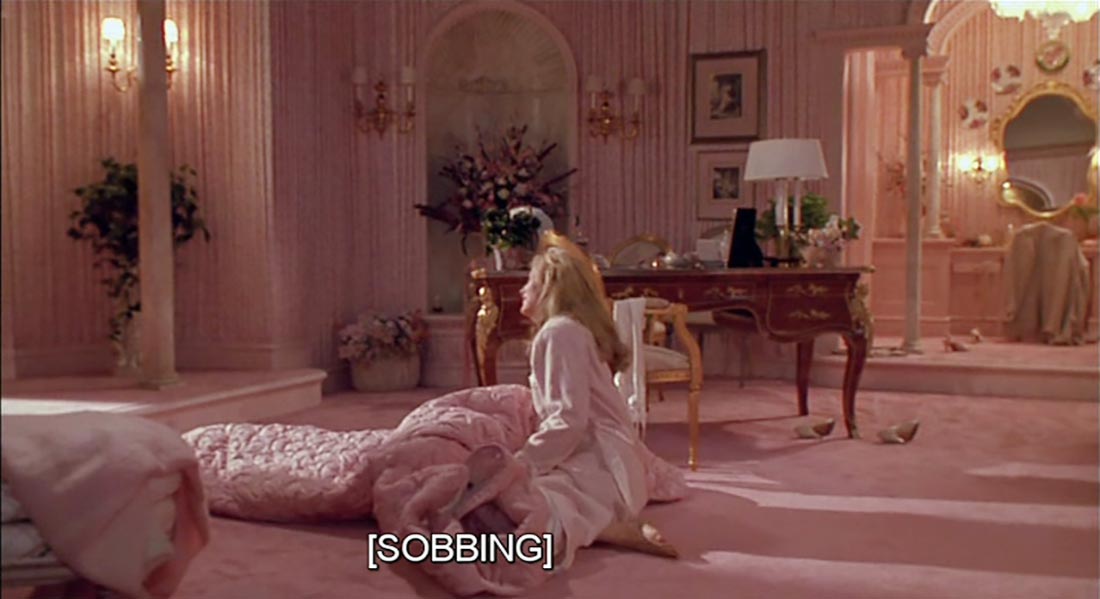 4. She-Devil (1989) directed by Susan Seidelman
This is a wildly fun revenge comedy. Roseanne Barr (before she turned into a racist asshole!) is amazing as Ruth, a worn-out  housewife married to an unappreciative but handsome tax consultant (Ed Begley Jr). Meryl Streep stars as Mary Fisher, a pretentious romance novelist who lives in a pink Barbie dream mansion with a giant indoor swimming pool. Mary Fisher steals Ruth's husband away and Ruth decides to get the revenge of a lifetime, starting by blowing up her own family home. Roseanne Barr is a fantastic unlikely heroine in this story, and the supporting characters she enlists to help her take down her spineless husband and Mary Fisher are equally delightful and hilarious. Meryl Streep doesn't always get her due credit for her comedic talent and this has to be Meryl at her absolute funniest. The set design for Meryl's Barbie mansion is a real trip.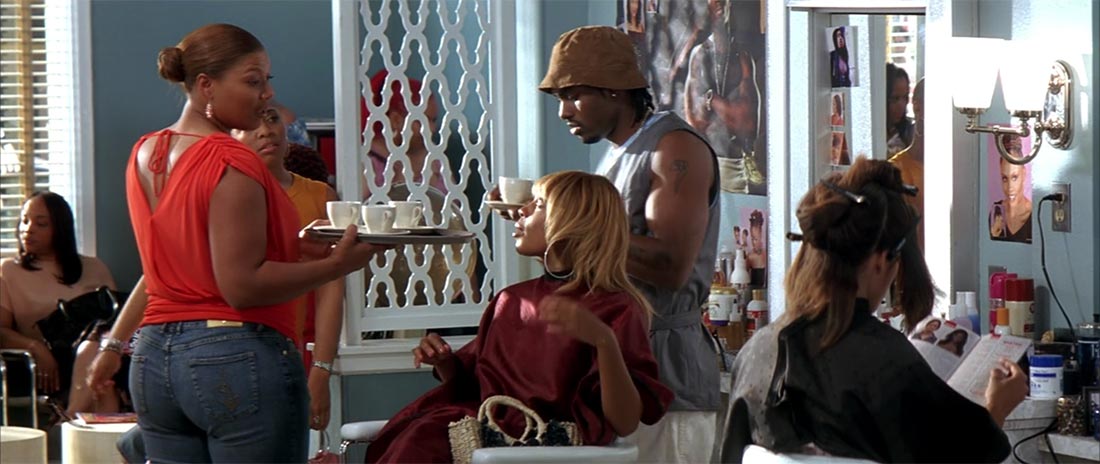 5.  Beauty Shop (2005) directed by Bille Woofruff
This is perfect fluffy comedy from the very peak of the flip-phone era. If you love 00's fashion you are in for a treat. There are so many great performances in this, from the divine Alfre Woodard to Kevin Bacon as the evil villain from a rival upscale salon. But holding this movie together is Queen Latifah, who though she is capable of Oscar nominated performances, is totally magnetic and charming without really stretching herself much at all in this hang-out movie. I was hungover on a Sunday morning recently and watched Beauty Shop, which might be how this movie is best enjoyed. It's sweet, up-beat, and easy to watch.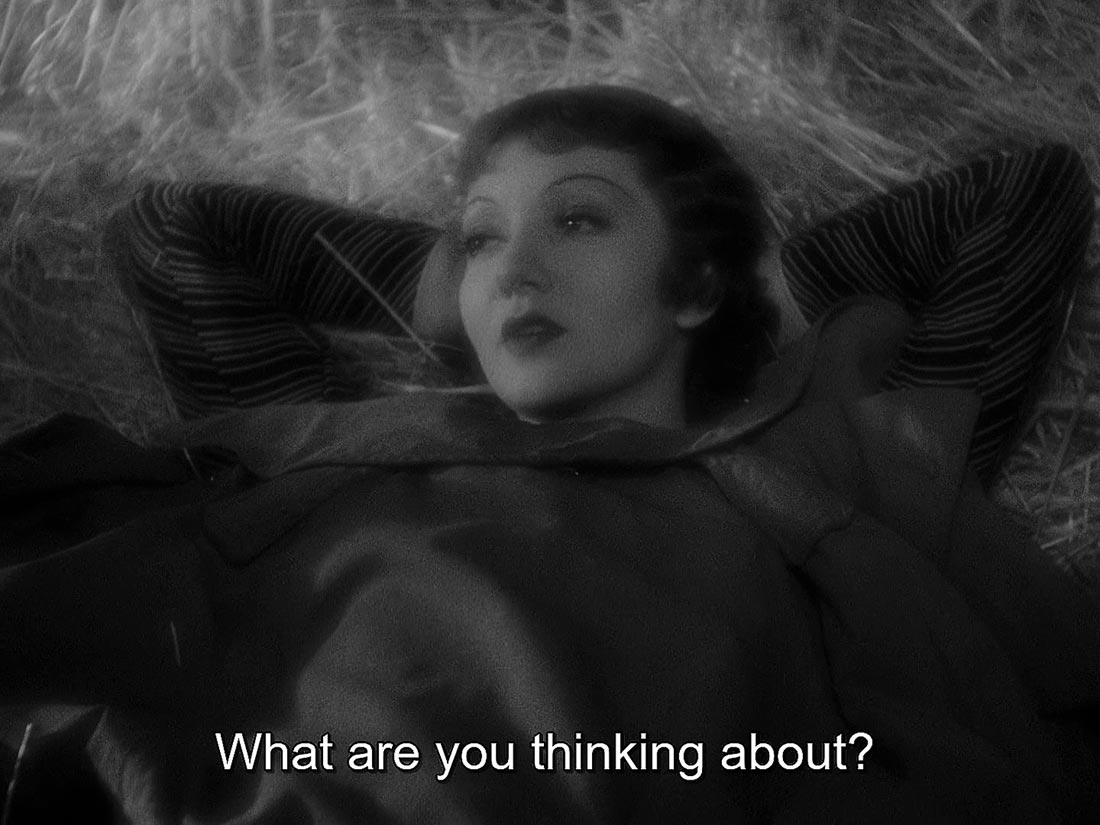 6. It Happened One Night (1934) directed by Frank Capra
There is a reason that people talk about It Happened One Night the way that they do almost 90 years after the fact. This movie perfected the screwball romantic comedy and the zingy dialogue feels incredibly predictive of the romantic comedy classics of more present day, like When Harry Met Sally and Notting Hill. Here's the gist: Spoiled socialite (Claudette Colbert) goes on the run after her wealthy father tries to prevent her from marrying a gold digging aviator. She jumps from a yacht, swims to shore, and tries to travel incognito back to her fiancee in NYC. On a train she encounters reporter Peter Warne (Clarke Gable) who realizes he has a splashy headline in his hands, and offers penniless and clueless Ellie his help to get back to New York in exchange for an exclusive interview, which she begrudgingly accepts. Though they constantly bicker, you can guess what eventually happens…yep, they can't help but fall in love along the way. Probably the best introduction to pre-code cinema for young people, if you have a teen in your life!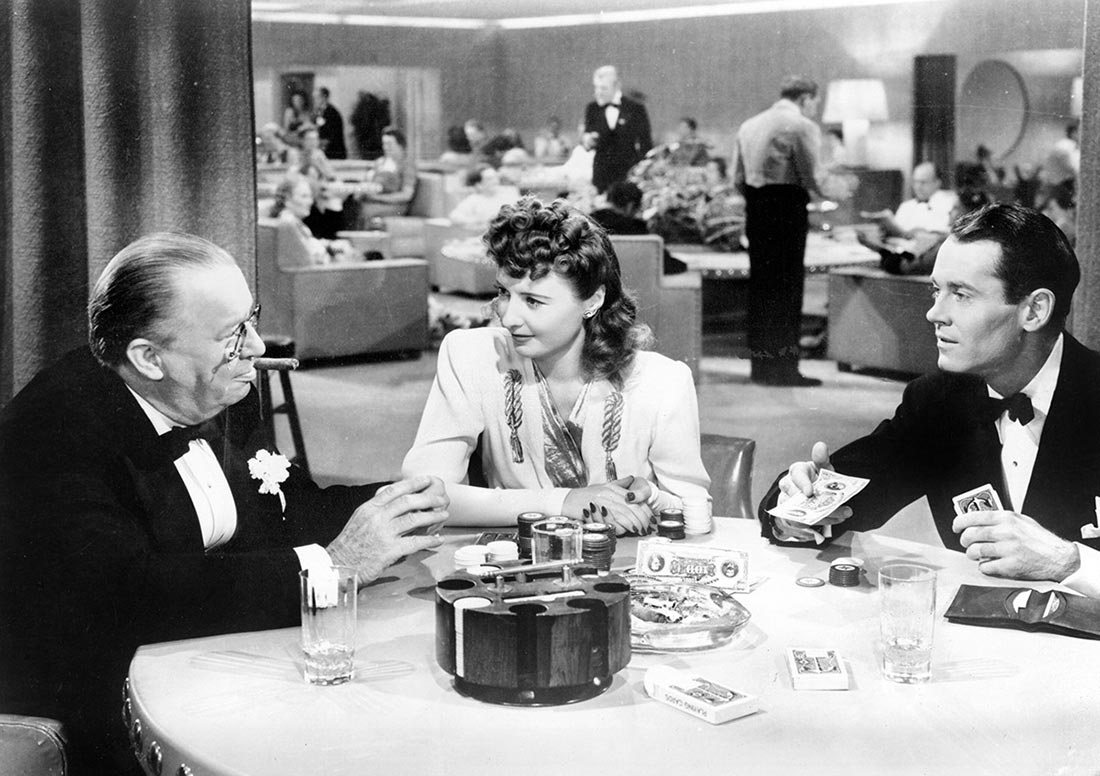 7. The Lady Eve (1941) directed by Preston Sturges
One of my favorite genres of film is "Barbara Stanwyck scamming men", and this is one of the funniest of that type. The plot is simple: Beautiful professional scammer Stanwyck and her father are aboard an ocean liner with the goal to fleece Henry Fonda, who plays a doe-eyed scientific researcher who just happens to be heir to an enormous fortune. She even messes up her first attempt to snag him and has to invent a whole new persona, and he believes her. That's just how powerfully charismatic she is. I can't think of a funnier, smarter, sexier femme fatale than Barbara Stanwyck. I love the outfits Barbara wears to the grand dining room too!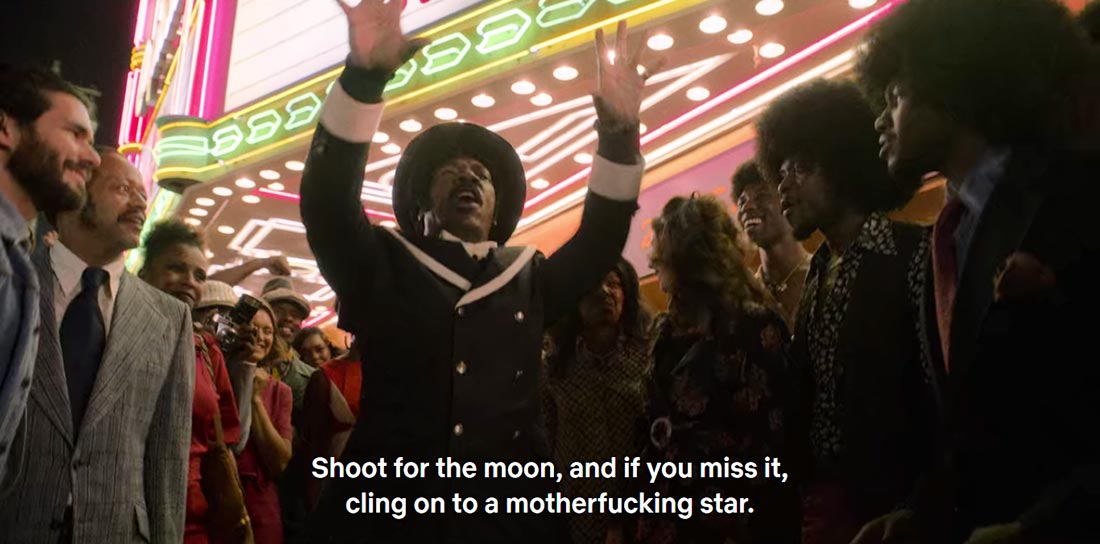 8. Dolemite Is My Name (2019) directed by Craig Brewer
All of the kung-fu, crude humor, and sexy babes from the original Dolemite are here, but the unbelievable efforts and creative shuffling Rudy Ray Moore had to generate to get his dream movie made make for an incredibly tender and funny stor This biopic is fast-paced and brimming with energy in every scene, with a killer soundtrack that makes the whole movie seem to float along. Eddie Murphy's talents are as sharp as I've ever seen them and you quickly begin to suspect that he has been waiting his entire lifetime to play the role of Rudy Ray Moore. Da'Vine Joy Randolph and Wesley Snipes are equally wonderful as part of the gang of misfits who made it in a world that didn't want them to. The joy in this move is palpable all the way through. Also, this movie is a feat in period accuracy. The costume design by Ruth E. Carter is great.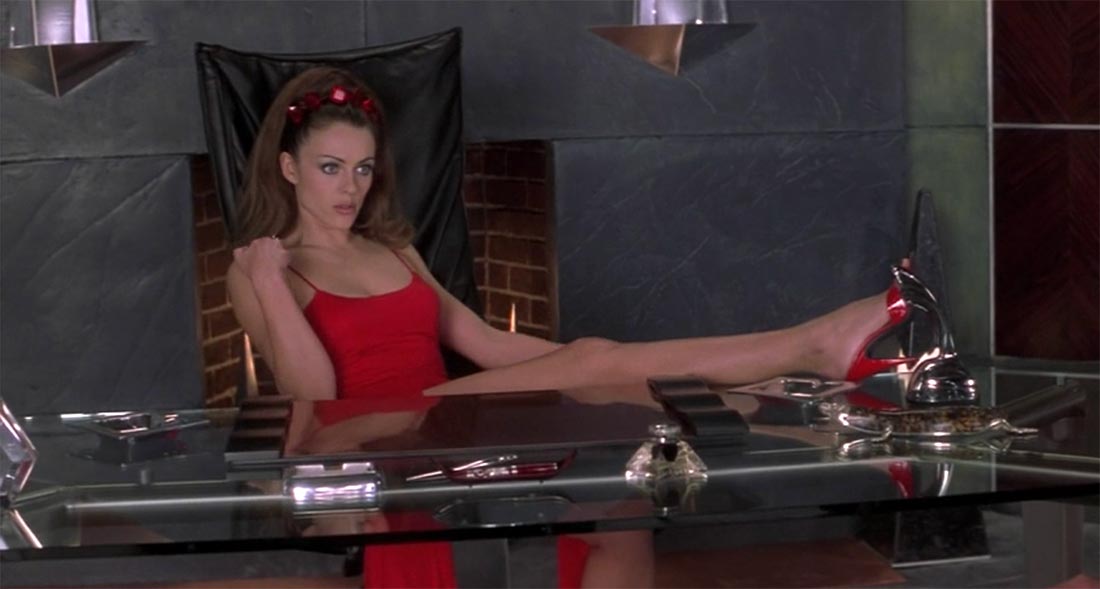 9. Bedazzled (2000) directed by Harold Ramis
This movie is dumb, fun, and sexy. 90s heartthrob Brendan Frasier is a lonely friendless nerd, whose office crush Alison (Frances O'Connor) doesn't even know he exists. He makes a fateful wish and the devil herself (Liz Hurley) appears to make him an offer he can't refuse. In exchange for his soul, he can have Alison…or so it would seem. Liz Hurley is ridiculously hot and coyly evil in this. I would sell my soul to her, no problem.  She also changes outfits constantly, for no reason at all! She can change outfit three times in one scene with no explanation, making it a real treat for the fashion lovers. Brendan Frasier plays clueless cuties so well, we should have a himbo monument built in his honor.
Hope you enjoy this list and let me know if we share some favorites, or if you watch one of these you've never seen before! What movie is your go-to for comfort watching?