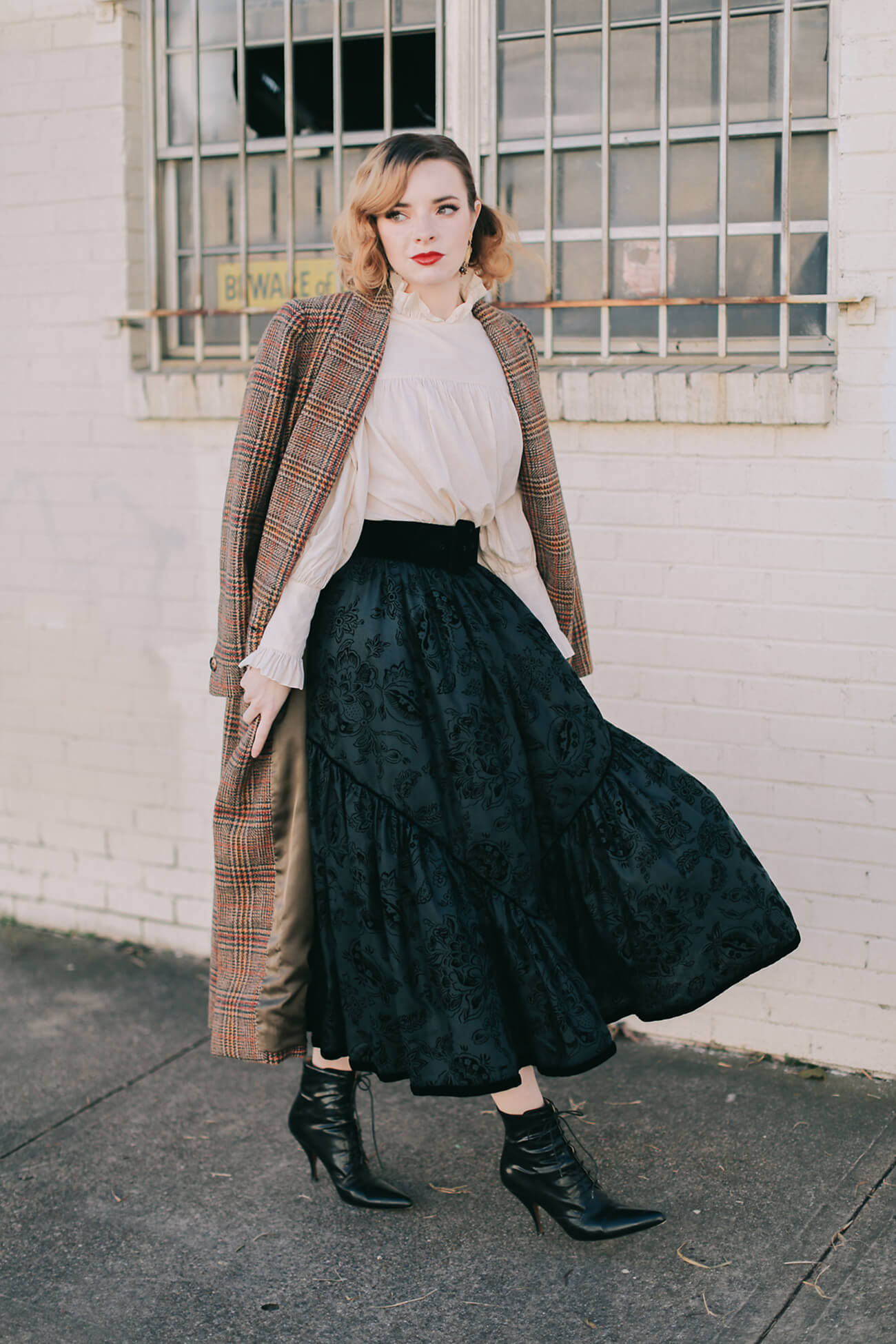 I have a pretty big collection of "70's does Edwardian/Victorian" clothing. I talked a little bit a few weeks ago about my obsession with era revivals…I love the influence of 1940's and 1880's on 1970's trends. There were so many designers who did it so well! Last night my fiancee and I rewatched Picnic At Hanging Rock, a haunting 1970s Australian film set at the turn of the century in a girl's school in the outback. The costuming in it is insane, if you want some "70's does Edwardian" inspiration.
I'm wearing some cheap thrill eBay purchases here. The top is 70s/early 80s Laura Ashley, and the skirt is a designer I'm trying to collect at the moment. This Bill Blass coat is something my mom gave me years ago, she got it at Genesis thrift store here in Dallas. It is seriously my favorite coat of all time! The print and hang are so beautiful. The bag is my Ferragamo Fiamma, and the earrings are Dolce & Gabbana.
These shoes…don't even get me started about how much I adore them. They are by Rochas, and they are everything the period-drama loving nerd in me dreams about. I've had them for a few years now and everytime I wear them I just wish I had another pair, so as to never worry about scuffing these up. I'm crazy! But seriously, Rochas…please re-do these boots soon!
I went hunting online for more granny boots last night to see if I could find any I love as much as these boots. There are some amazing options and a lot of them are on sale!