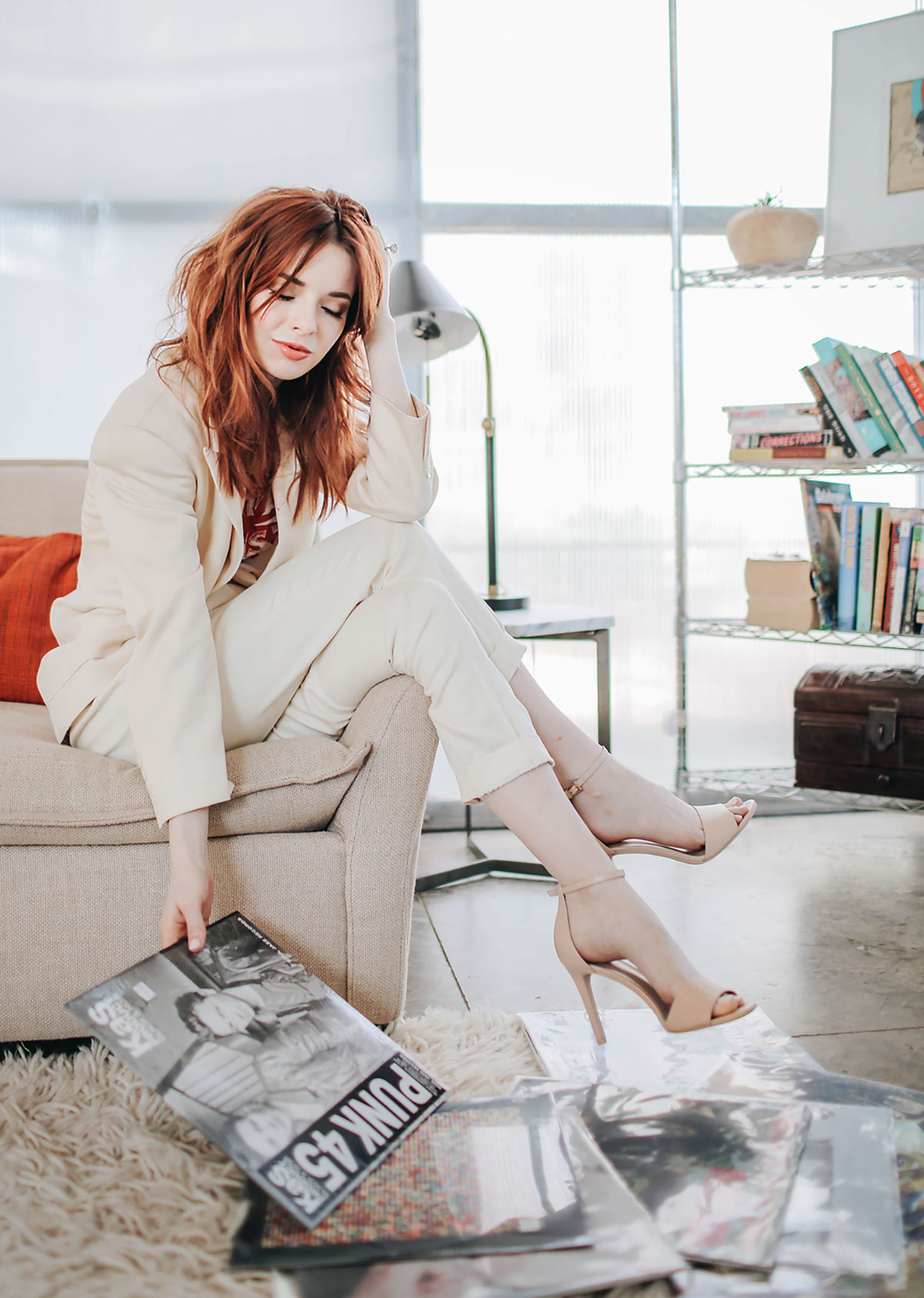 A good nude shoe is a must-have in my wardrobe, especially as the weather is warming up and I'm getting ready for summer. It's a no-brainer, fail-safe shoe option for paring with neutrals. I love this Aldo sandal that's available at DSW Designer Shoe Warehouse. I'm wearing it with a cream linen suit and a rock and roll tee. It makes a tomboy look sleek enough to wear for an evening out. I was so glad to find the perfect shoe to wear with my favorite suit. I also love nude shoes with miniskirts and dresses in the summer because they can give the illusion of mile long legs! It's a styling trick you see a lot of celebrities using lately. No matter how you style them, it's hard to go wrong with a classic sexy heel.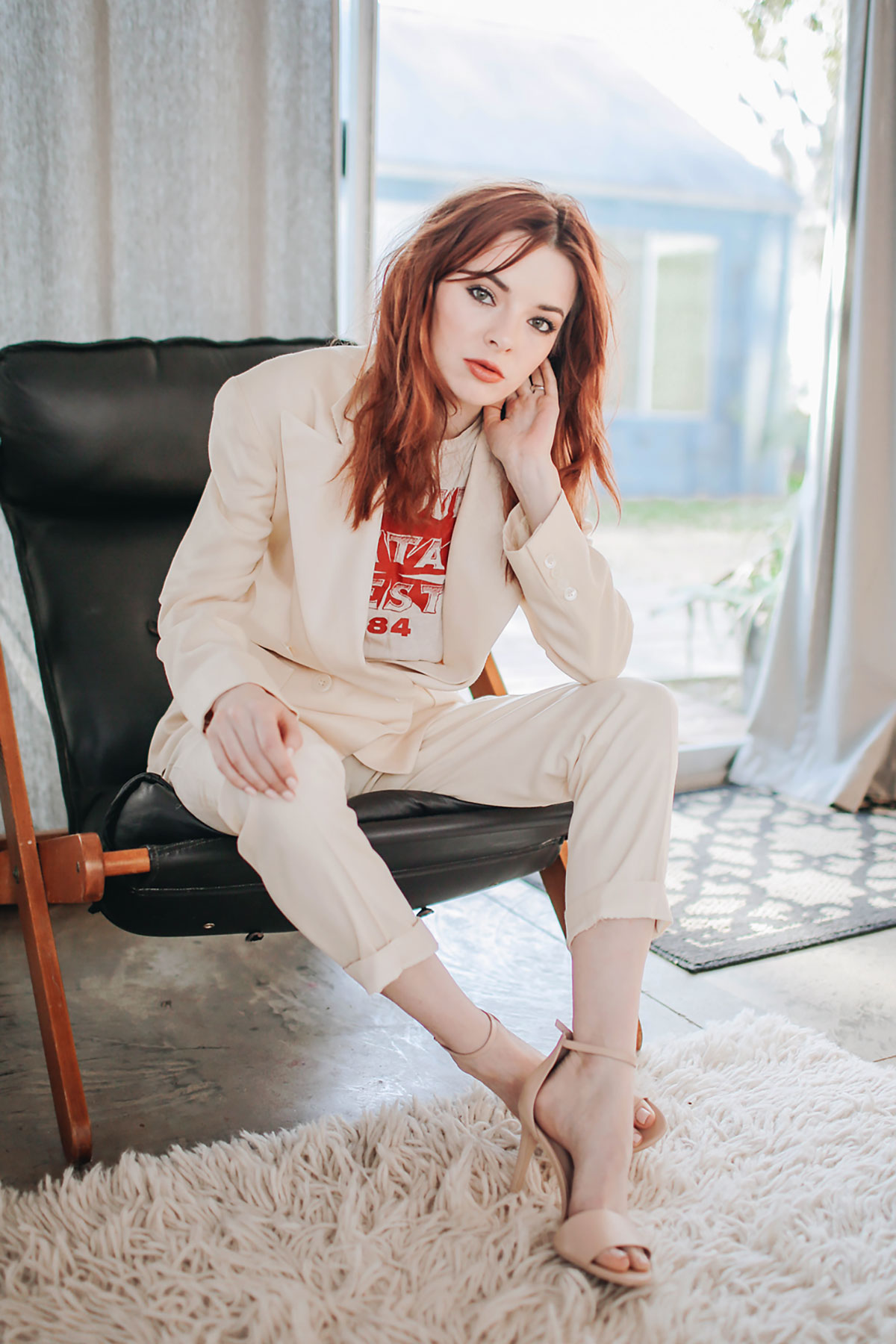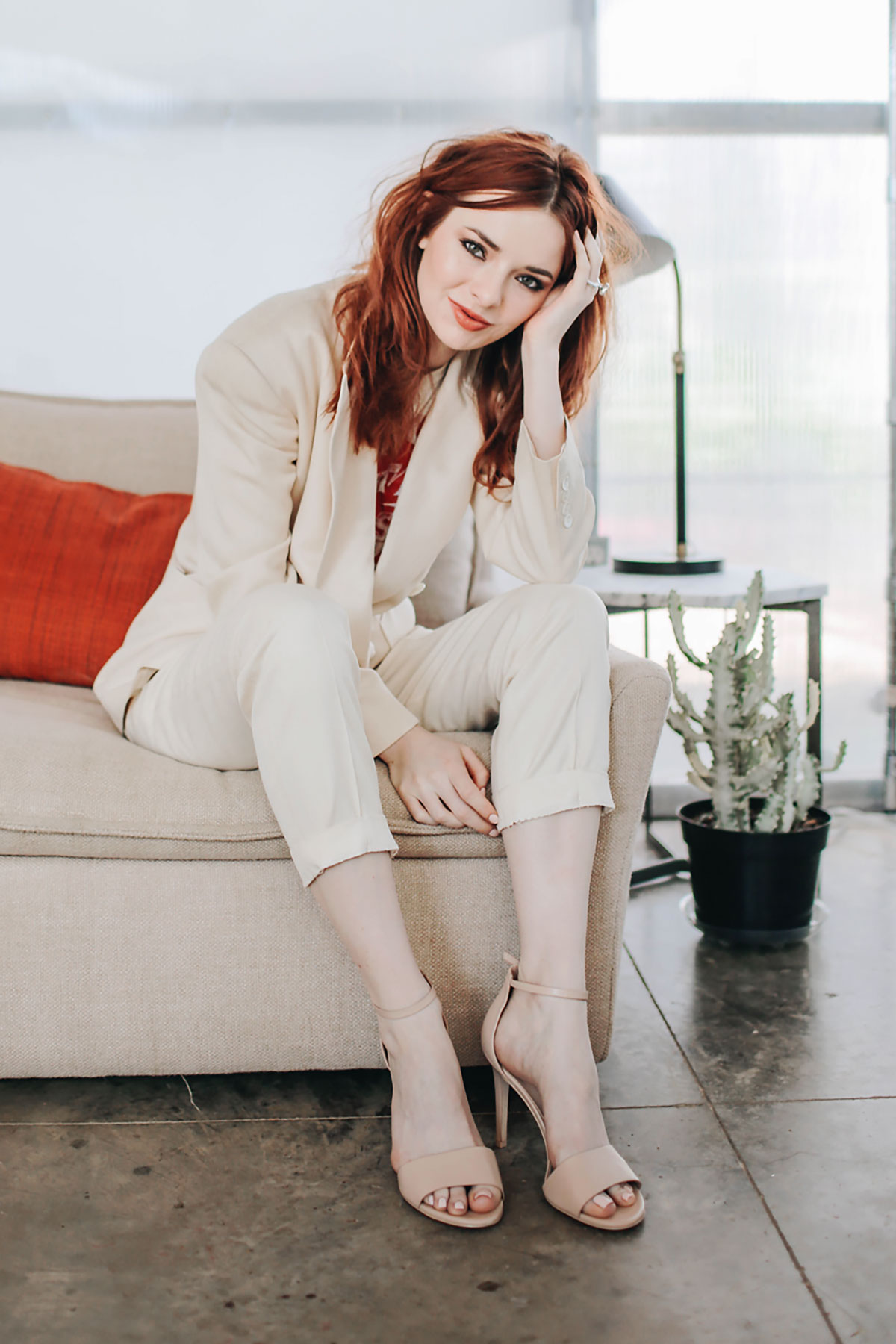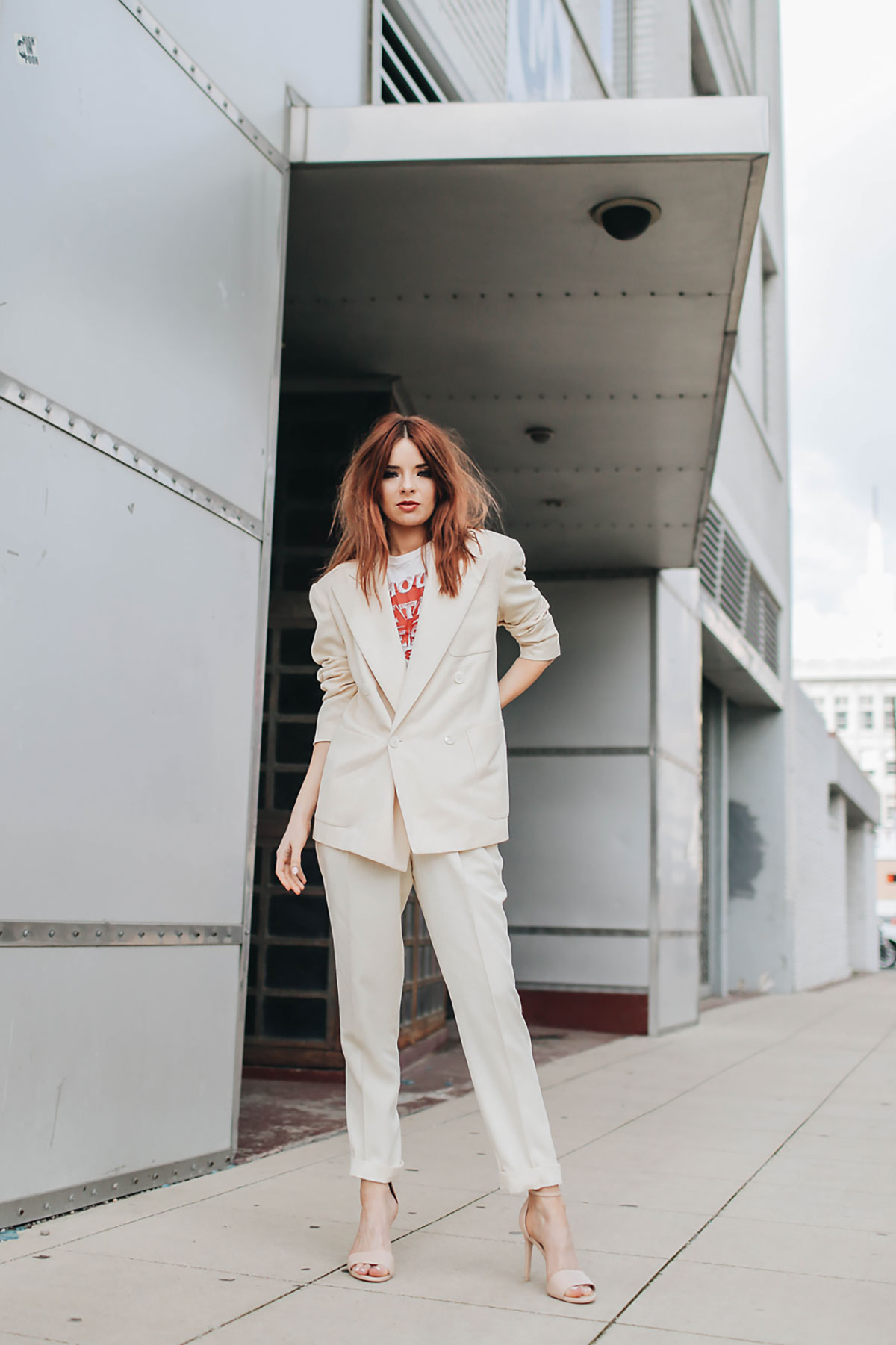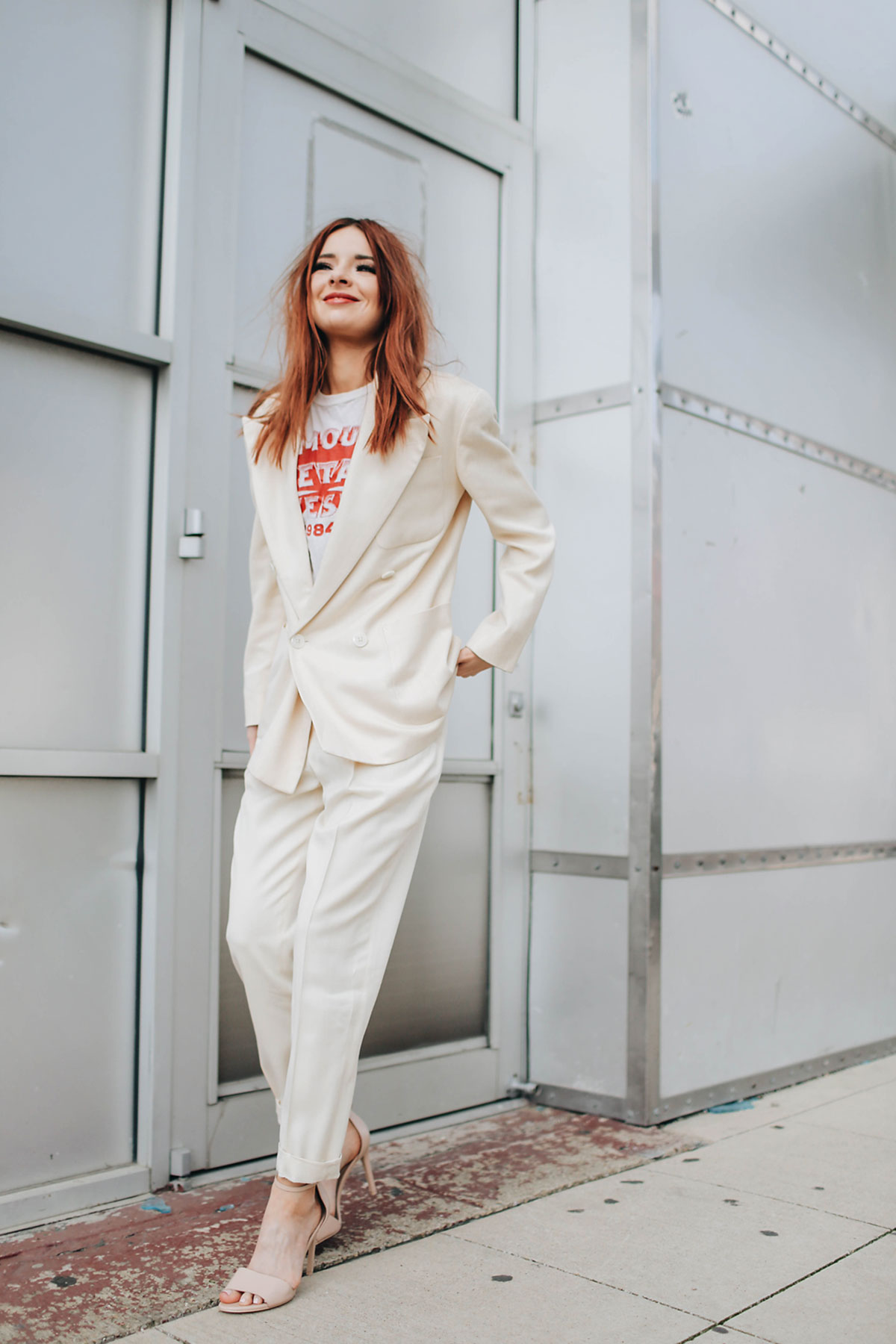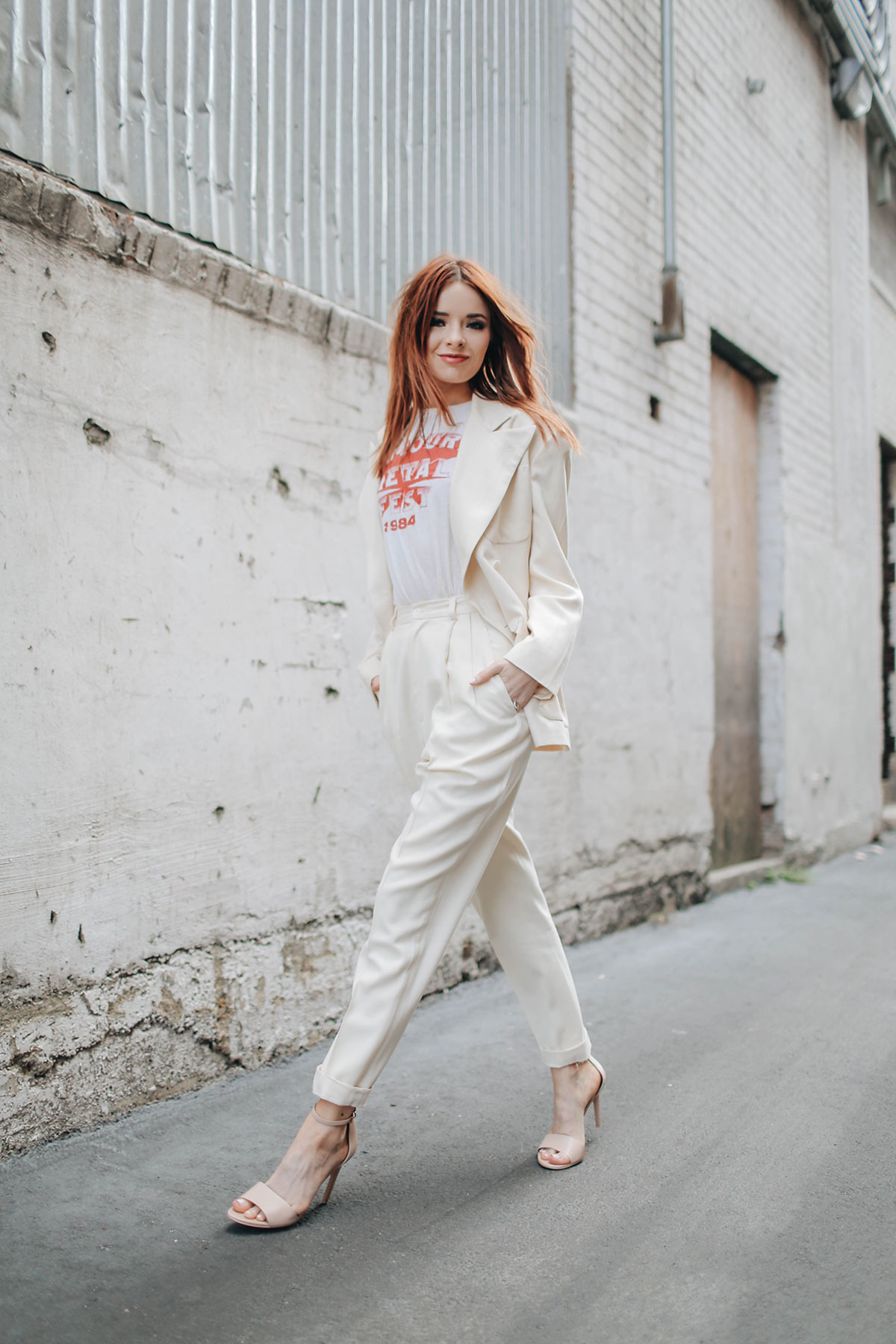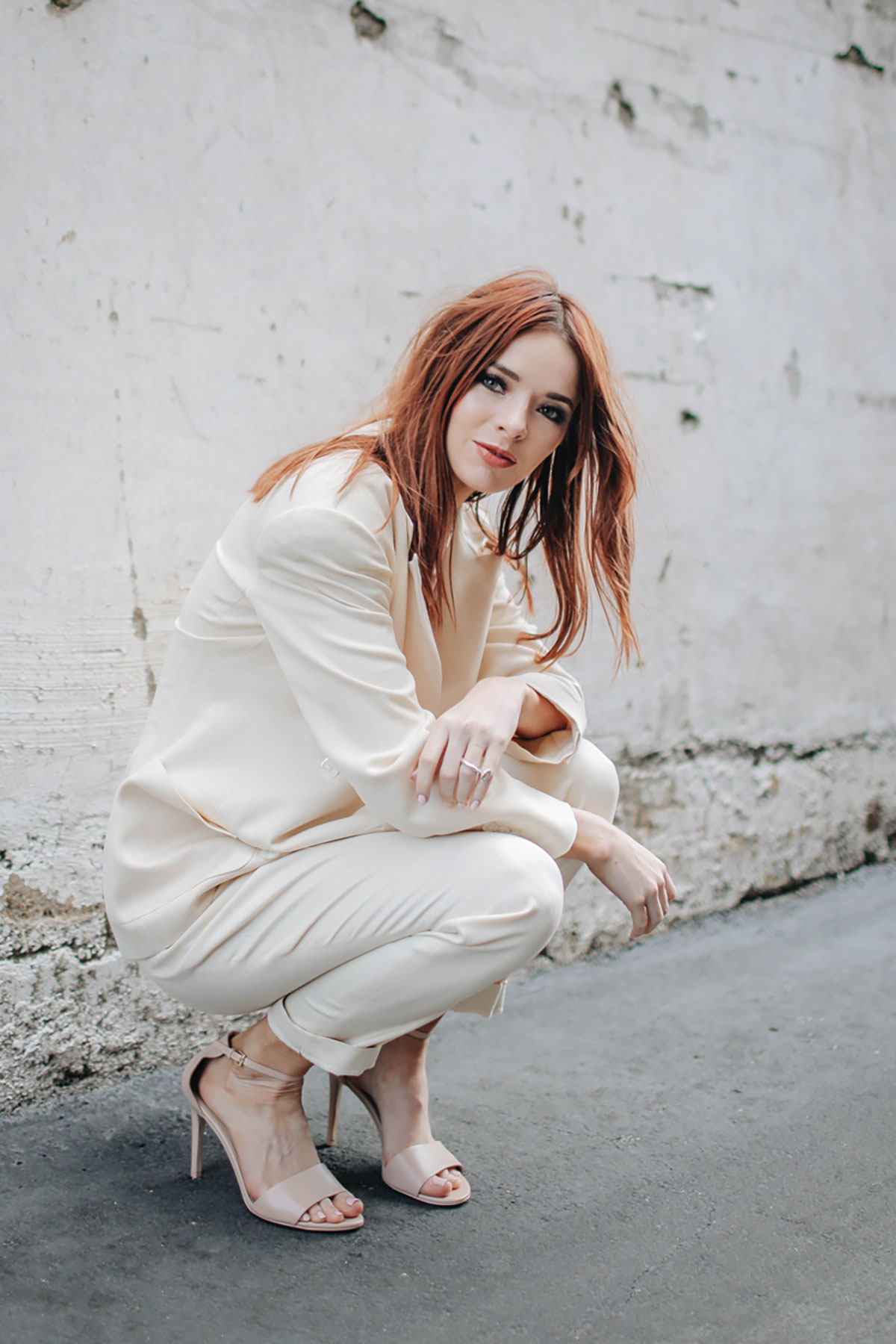 I've partnered with DSW to style my favorite pair of sandals from the new all-inclusive nude collection now available at the Designer Shoe Warehouse. Yes, that means a nude for every skin tone. It's the nudes for everyone. Go find yours now!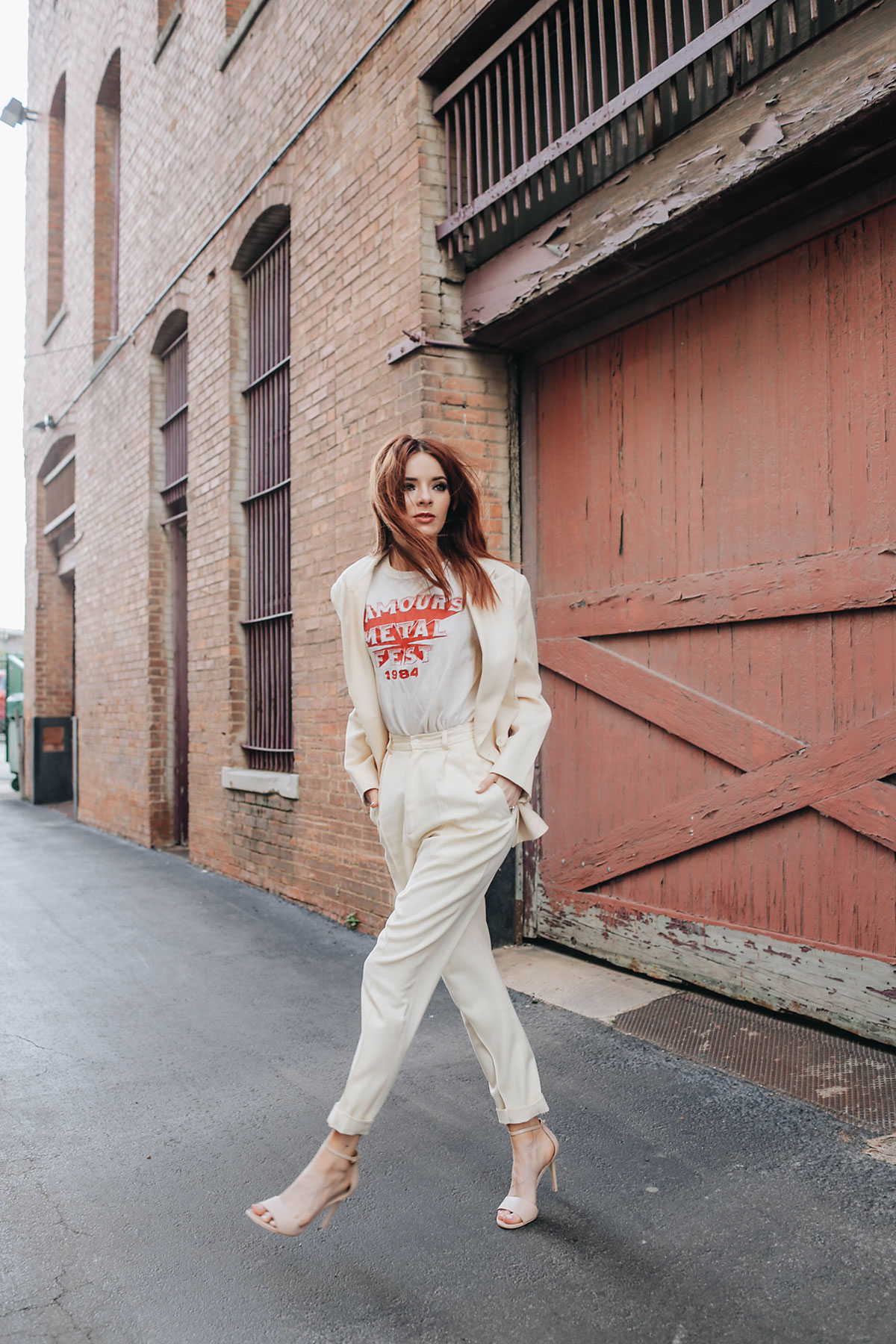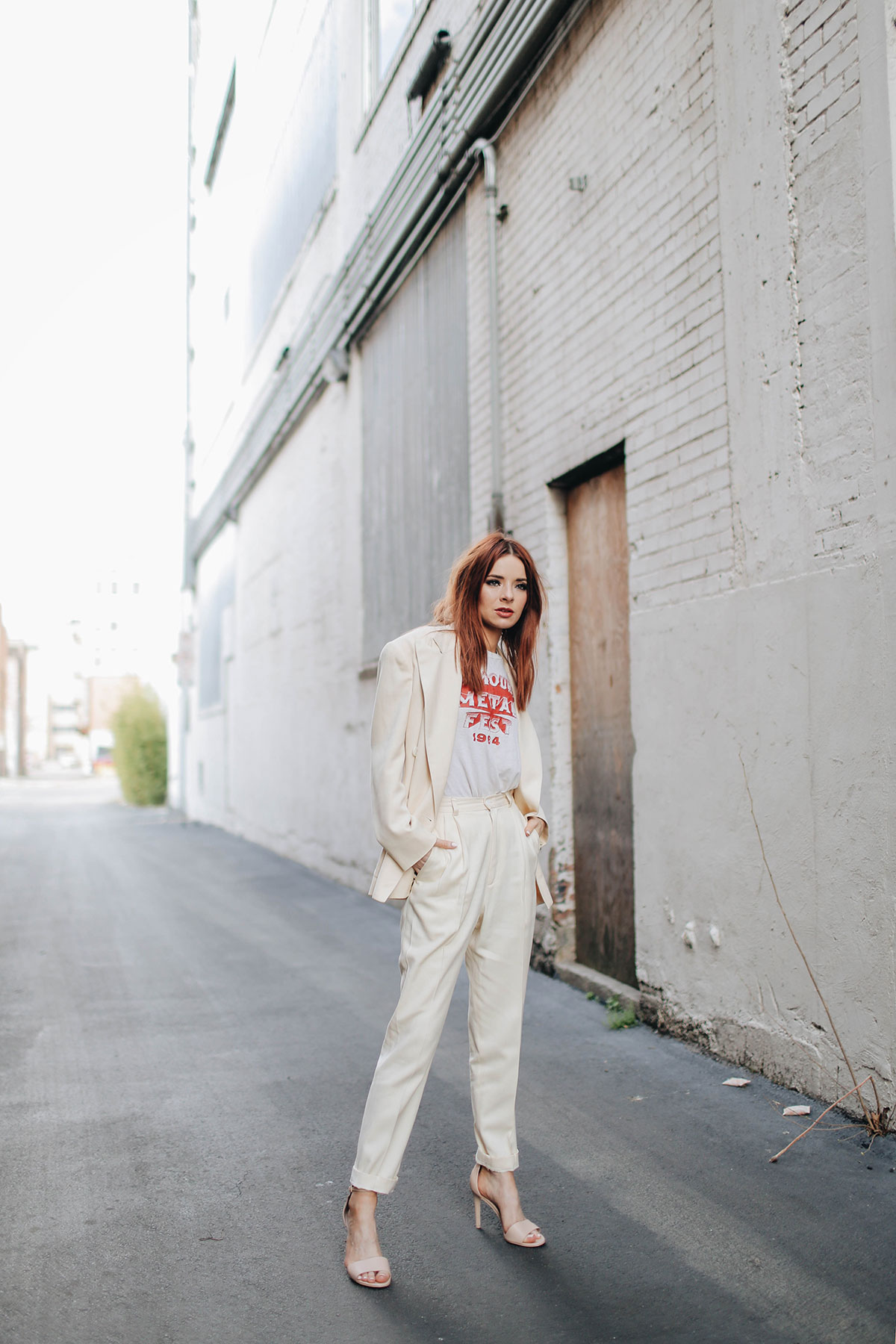 This post has been made in partnership with DSW Designer Shoe Warehouse, all opinions and views are my own.