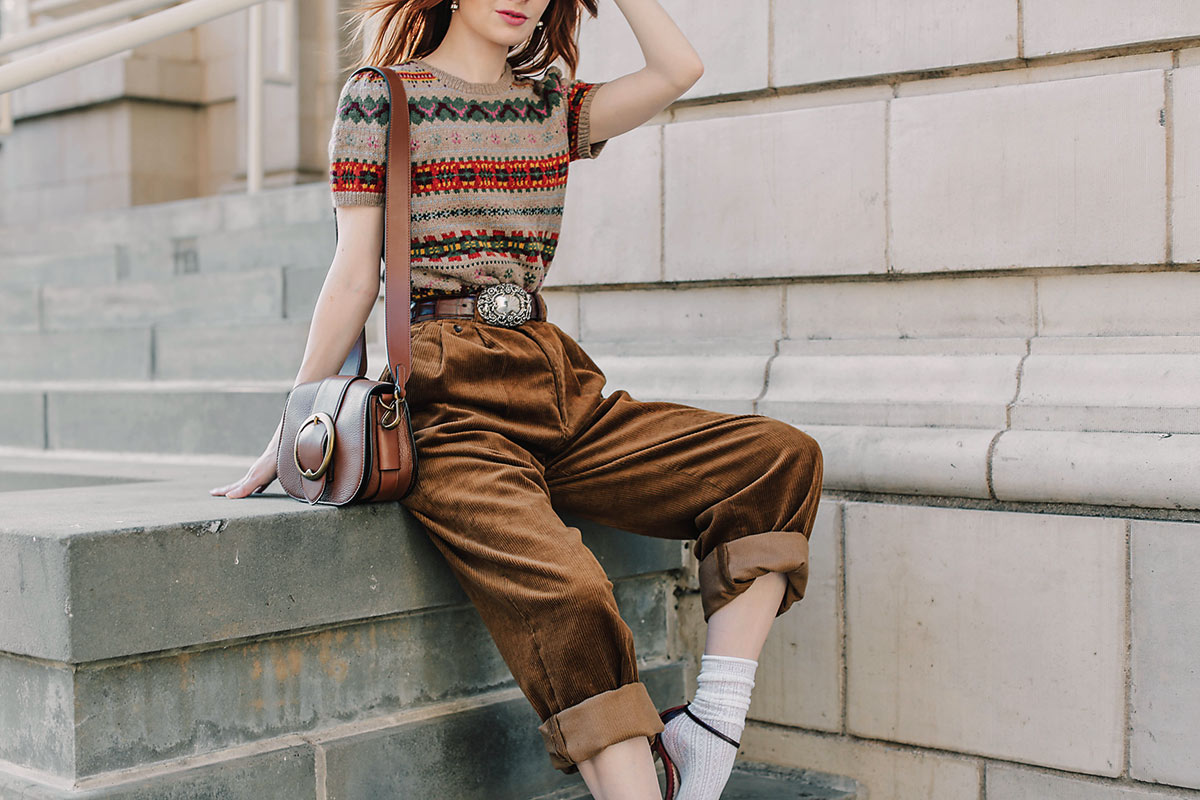 I don't think I'm alone when I say I am completely over summer. I've given up styling summer looks because I am so uninspired by the idea of looking at another sundress. Don't get me wrong, pretty airy dresses are all that makes sense to wear in 99 degree weather. But they do get old after months on end of wear. So I've just plunged ahead and started styling fall looks. We shoot all of our photos around 7 AM, so it's no big deal when I want to style something a bit warmer.
I feel like my fall wardrobe is pretty well stocked even though the season hasn't even started yet. I am pre-emptive shopper and I already picked up what I needed for fall: these amazing Sea NYC pants, a luxurious 60s wool swing vest from eBay, and a few cashmere sweaters from the thrift store. I am looking for ways to get the most out of clothing I already have this season and one of the best ways to do that is to mix in a few new accessories.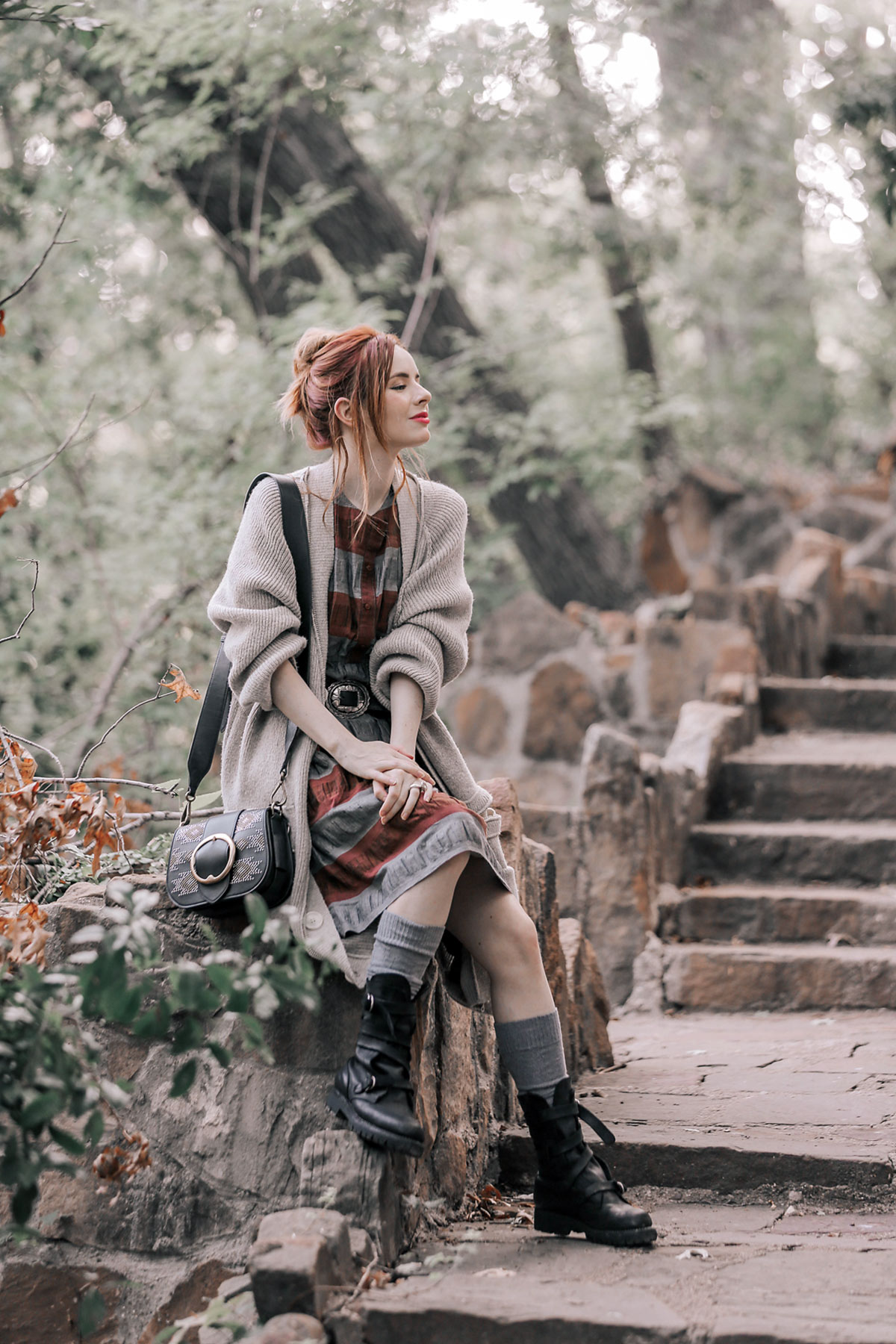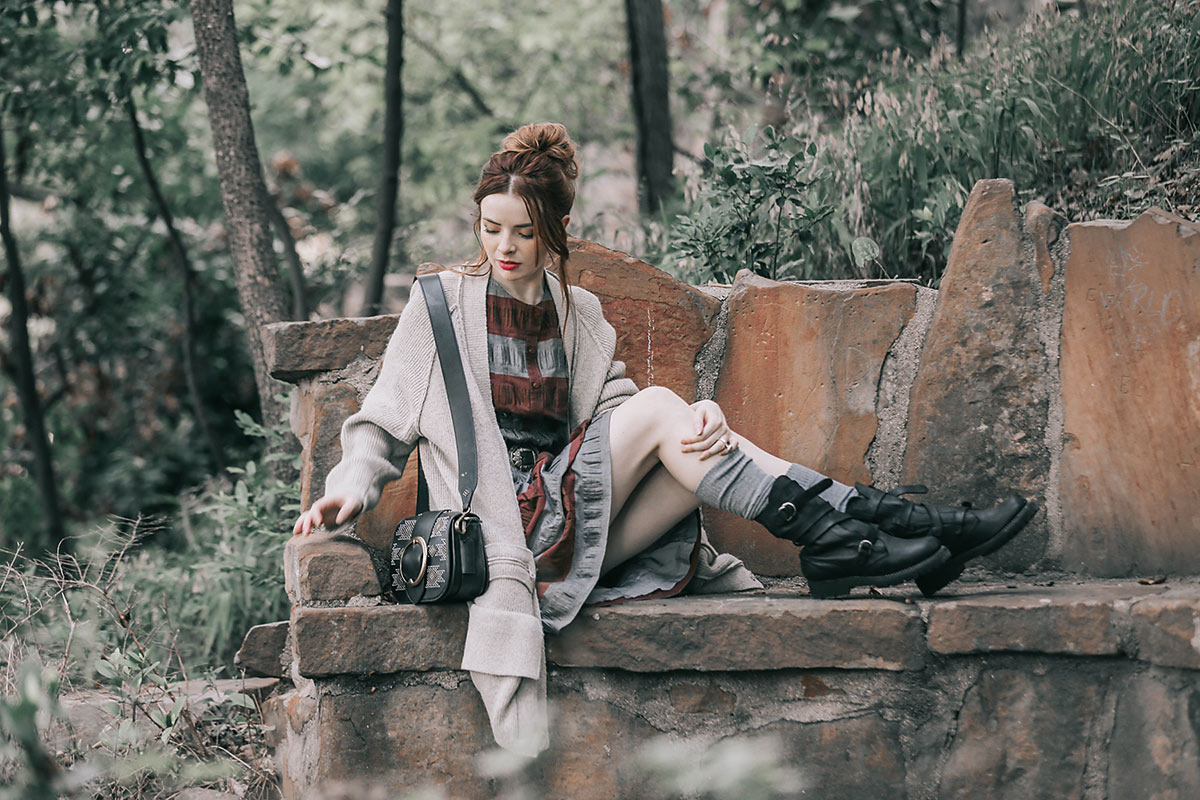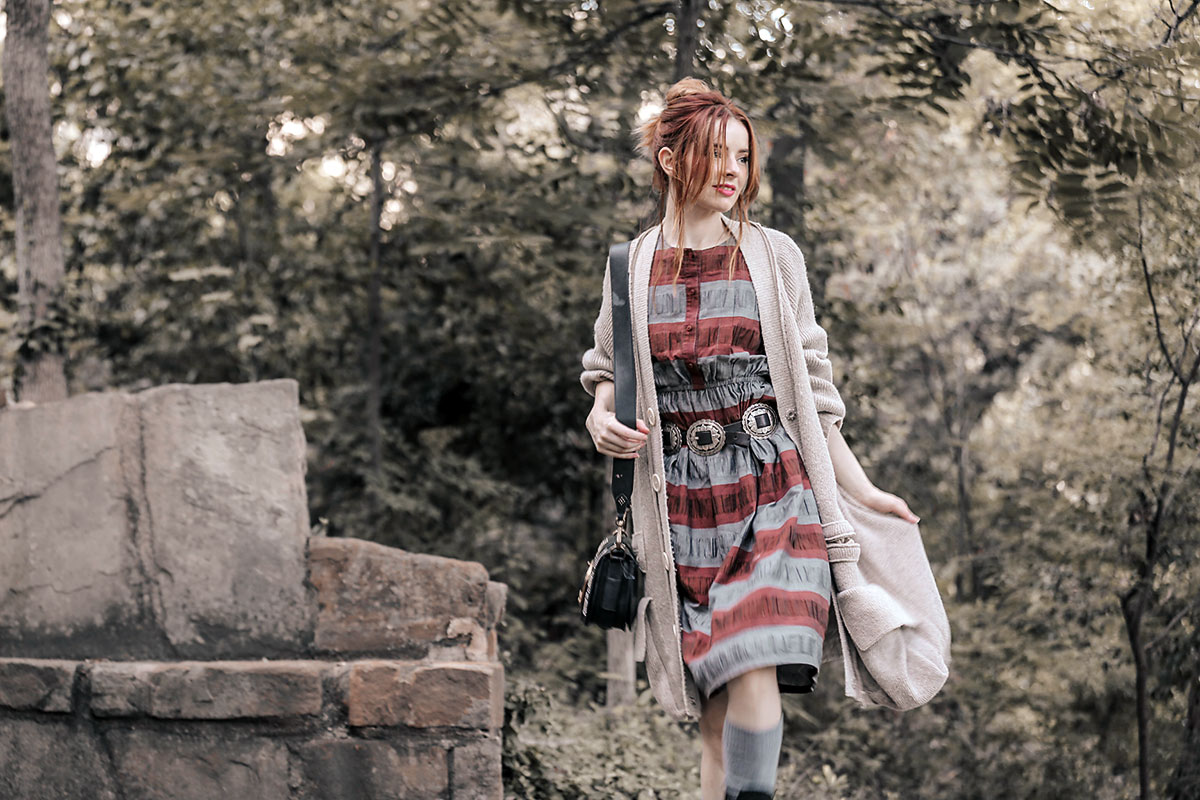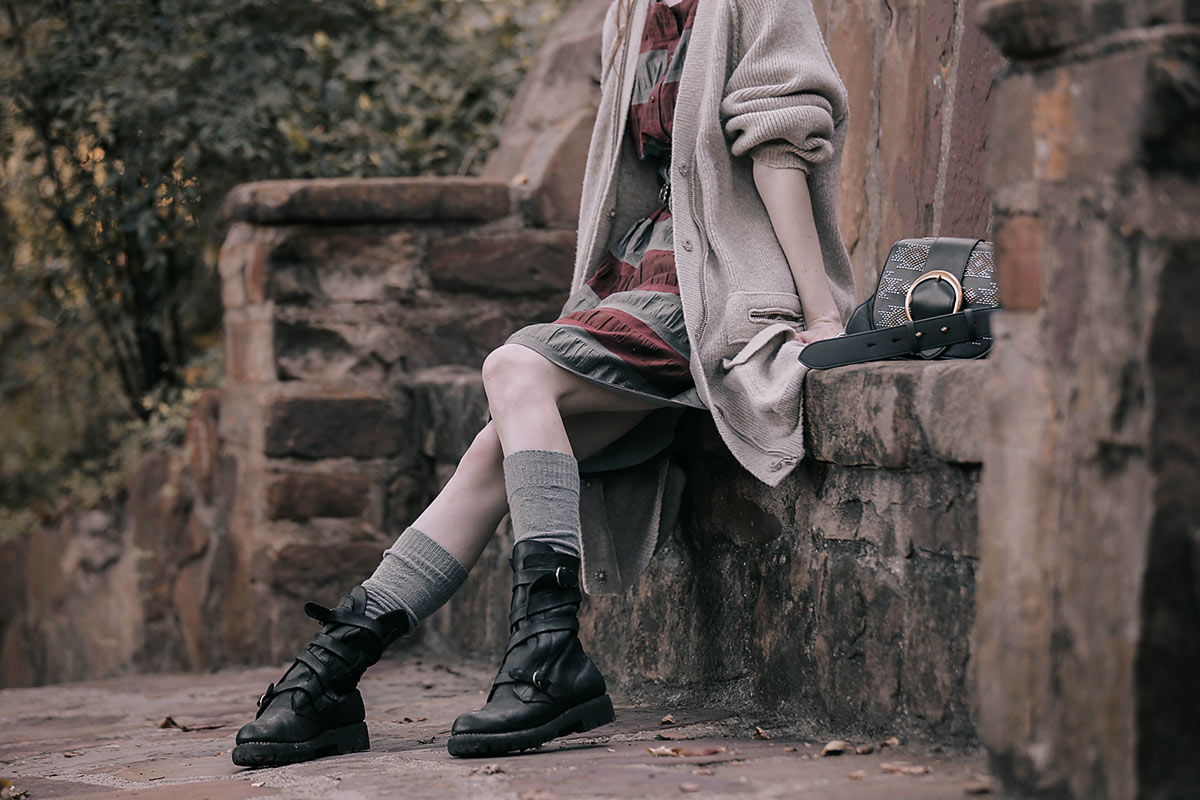 Boots by Guidi.
A few new pair of fun socks and tights are a relatively cheap way to breathe new life into your wardrobe. Argyle and pointelle feel playful and add a great textural mix to your usual fall knits and coats. What is more quintessentially fall than scrunching a pair of wool socks into your favorite combat boots? I purchased a lot of great new socks and tights over the last week, like these green ribbed Hysteria knee highs and these Polo Ralph Lauren embroidered crew socks.

I've also been really into styling fair isle knits lately. I went into my storage to get out some sweaters for fall and cherry picked everything fair isle. As a lifelong Ralph Lauren collector, I have quite a bit of fair isle in my sweater pile. I've even been looking at 80's Ralph Lauren advertisements for some styling inspiration. I also found an amazing cropped chunky fair isle cardigan on Etsy a few weeks ago that I am saving for cooler weather (it is incredibly heavy). Can't wait to do more styling with these pieces. The puff sleeve sweater I am wearing below is Polo Ralph Lauren from several years ago.

The corduroy pants I am wearing below are actually a new (vintage) purchase. They are vintage Ralph Lauren (notice a trend??). These pants only cost me 14 dollars. These pants make me yearn for crisping leaves and chilly nights! I am going to be wearing these constantly when the temperatures drop. They'd look great with a flannel shirt tucked in and cropped nubby sweater.