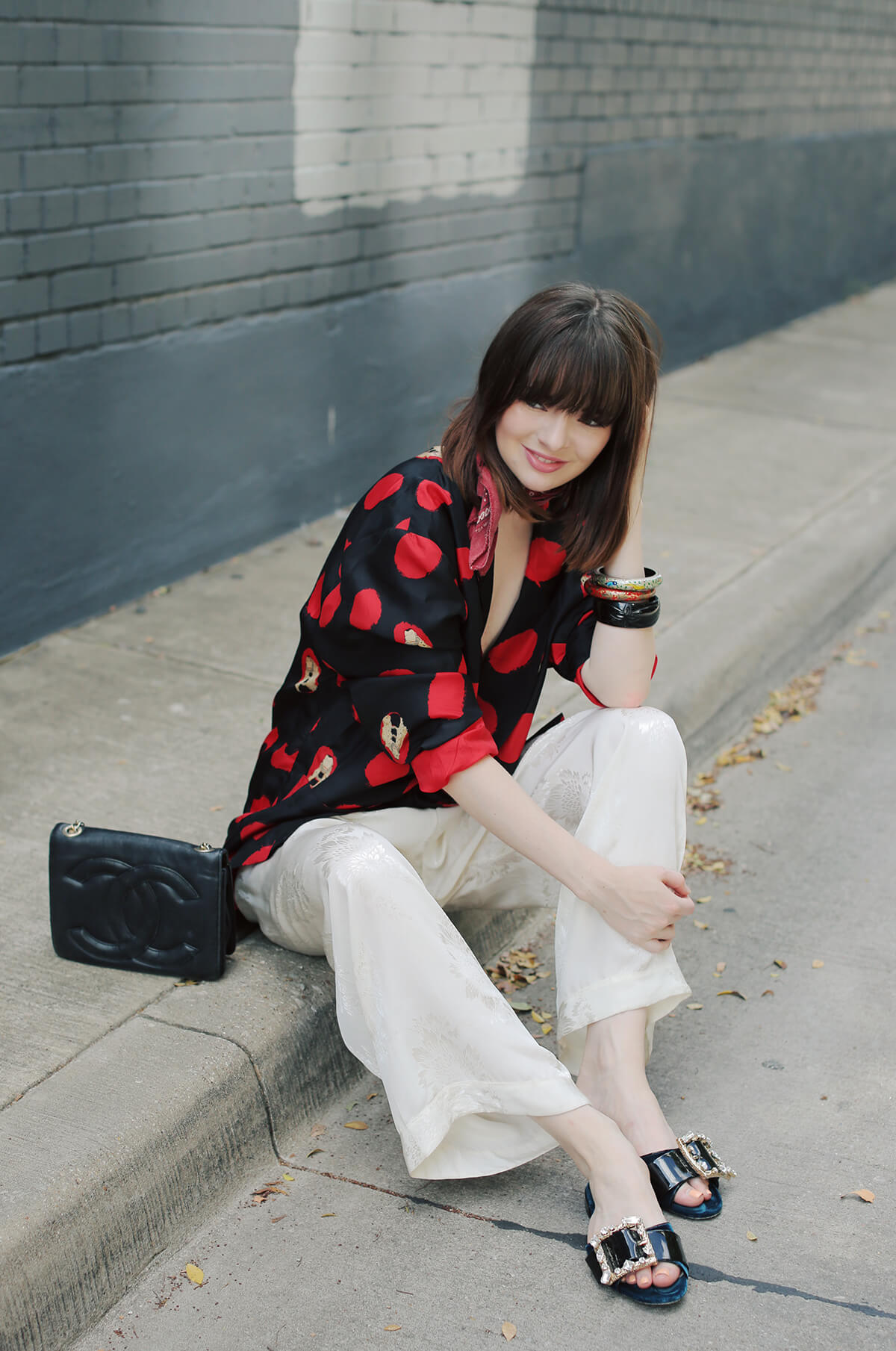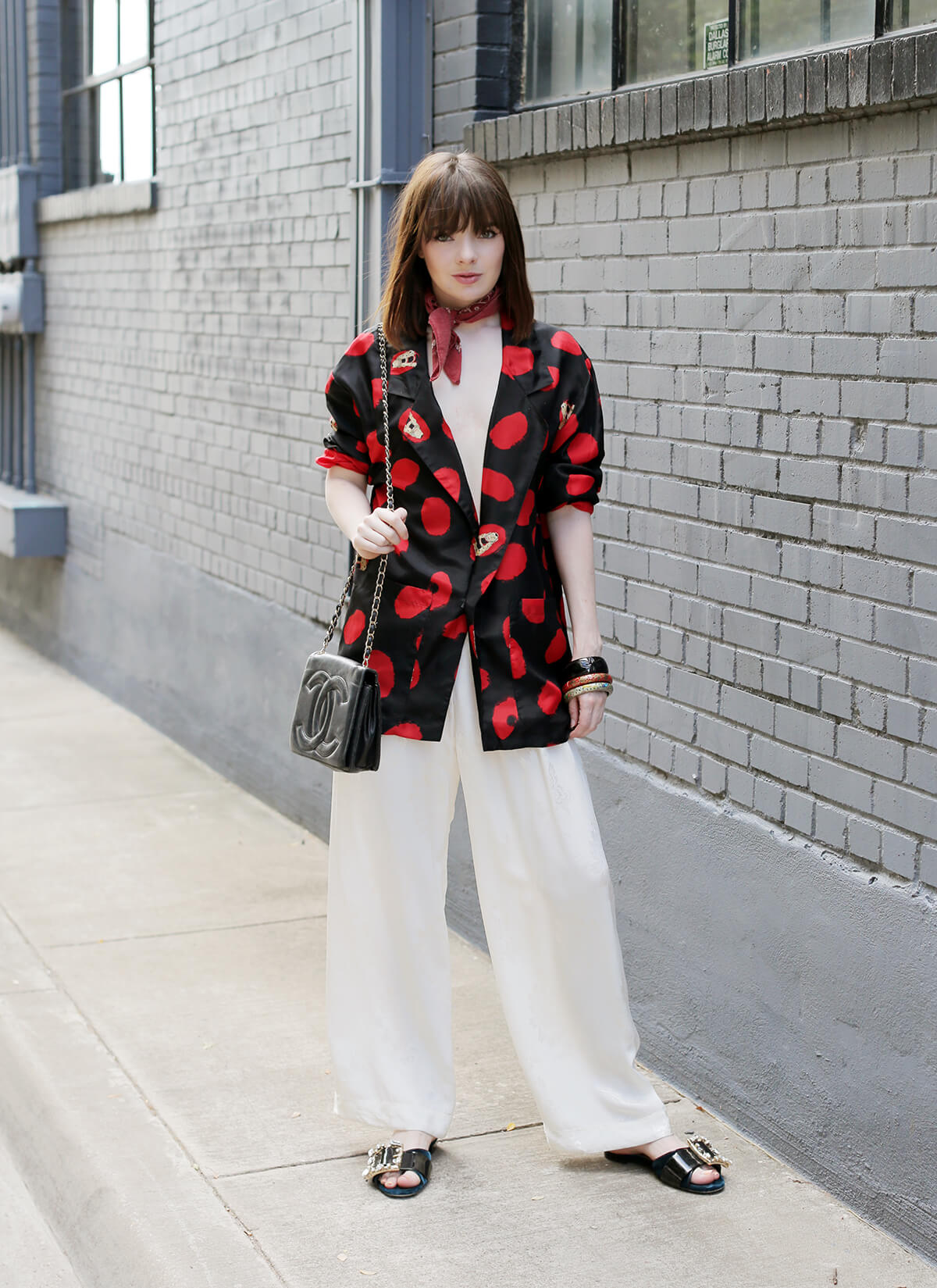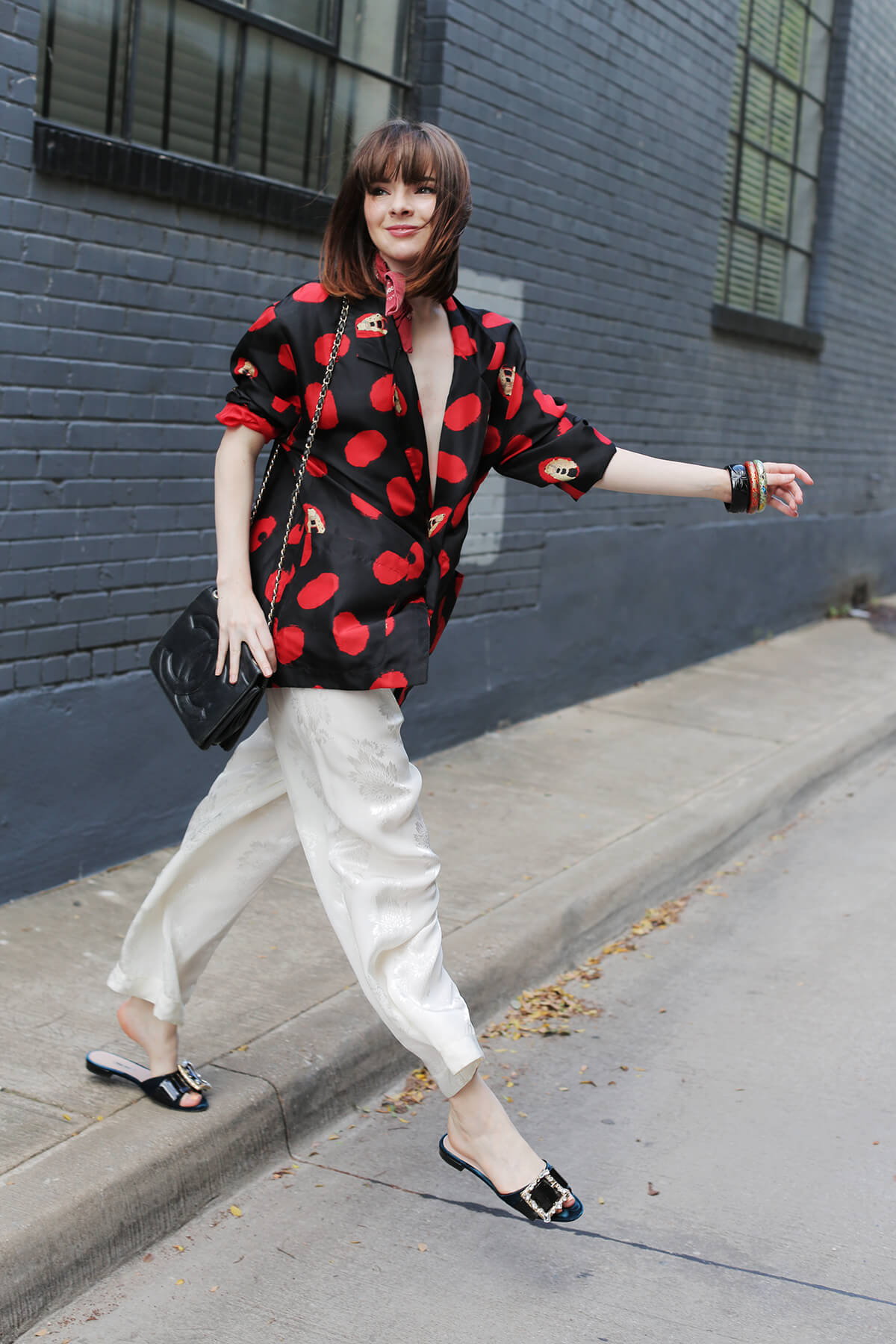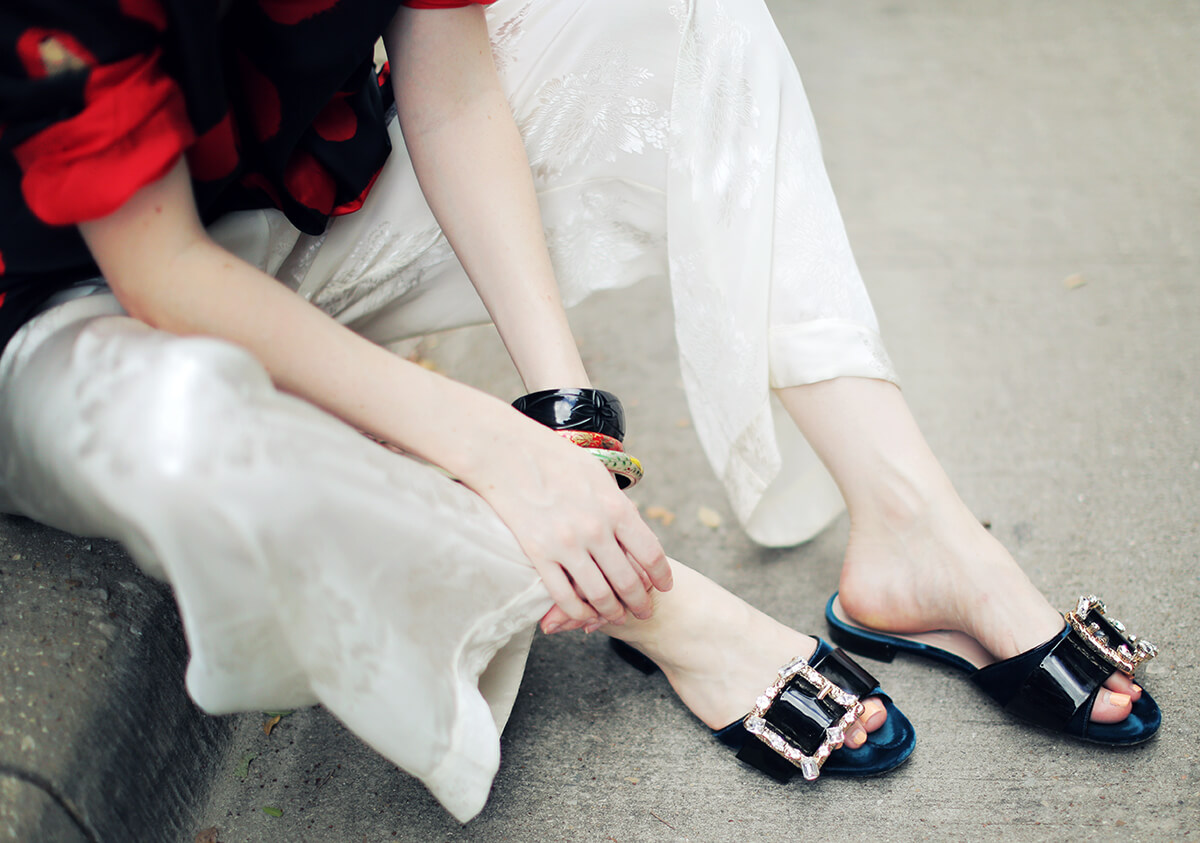 My mom had given me this amazing 80s silk blazer recently, which was very sweet of her! It's the kind of piece that is right up my alley. I'm sure I will wear it piled with 80s gold costume jewelry soon, but on this morning I decided to keep it simple with 40s silk pajama pants and rhinestone slides. It's pretty muggy even in the early hours of the day, a silk pajama ensemble was the perfect thing to wear. I added an old bandana and some prized cloissone bangles I found at a thrift store a few years back.
This Chanel bag was found by Grandma at a Salvation Army about 12 years ago. I am fairly sure it is the real deal. Sadly it is standing on it's last legs, but I'll carry it till it bites the dust I guess.
Wearing 40's pajama pants with an 80's silk blazer, vintage Chanel bag, and Miu Miu rhinestone flats.