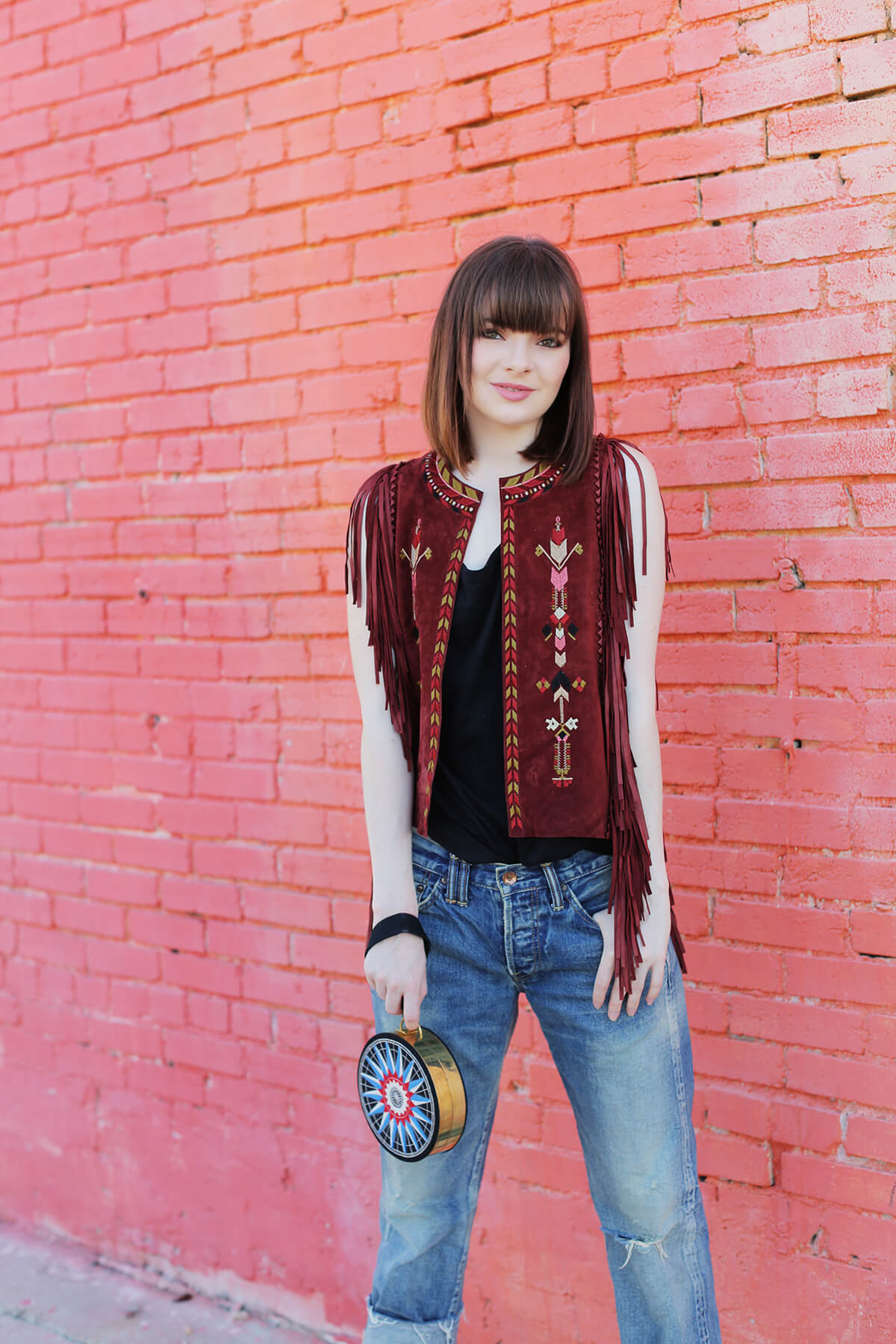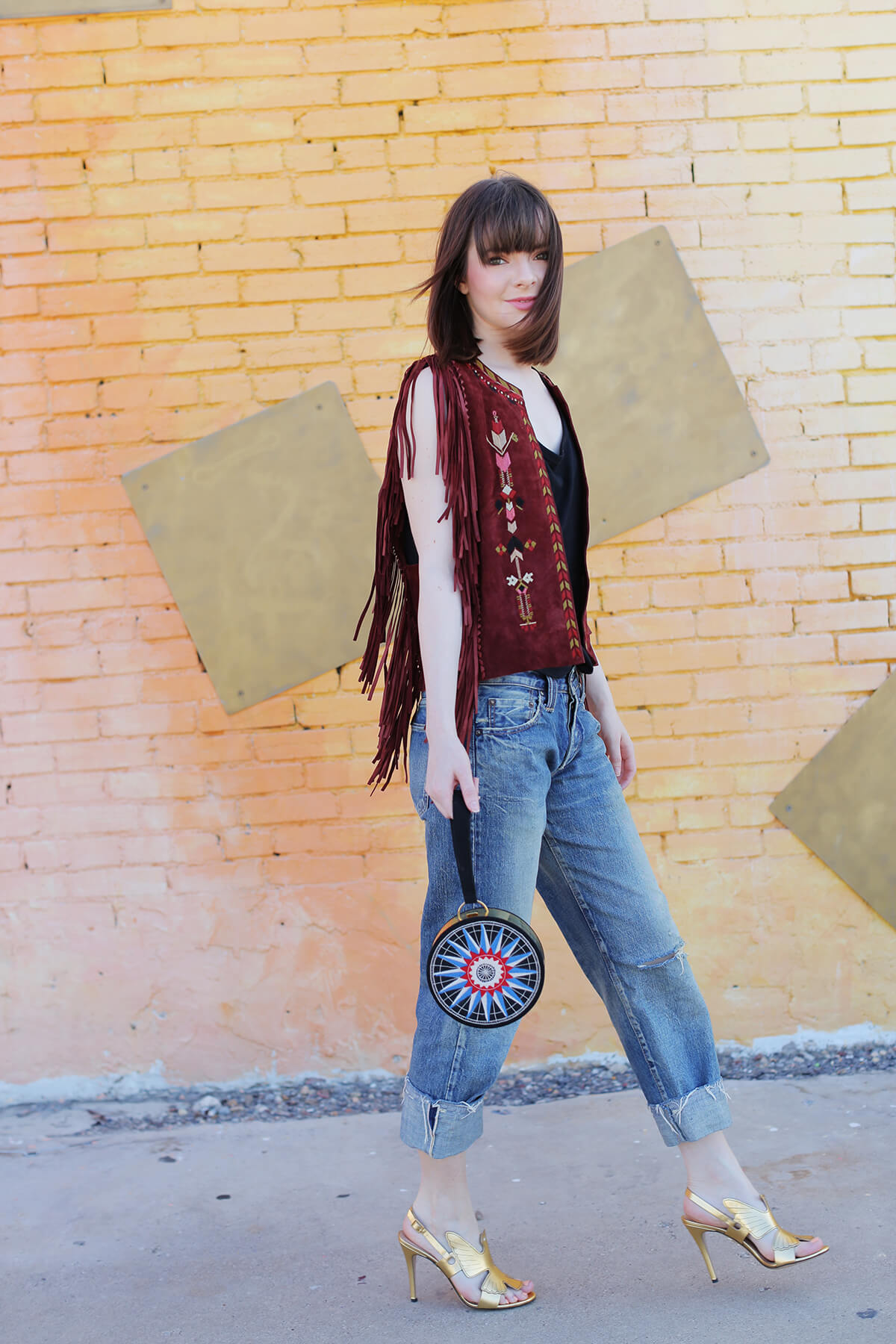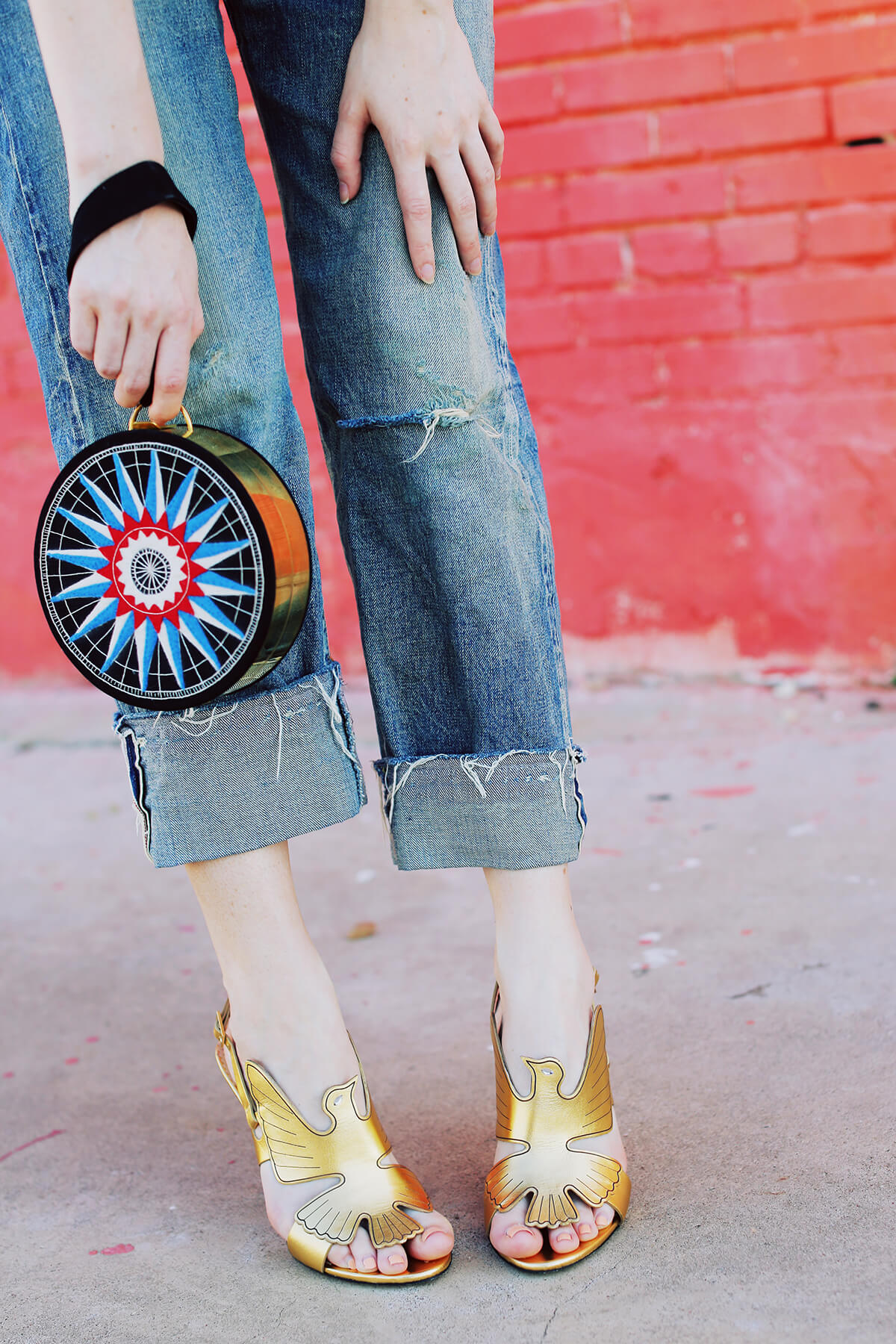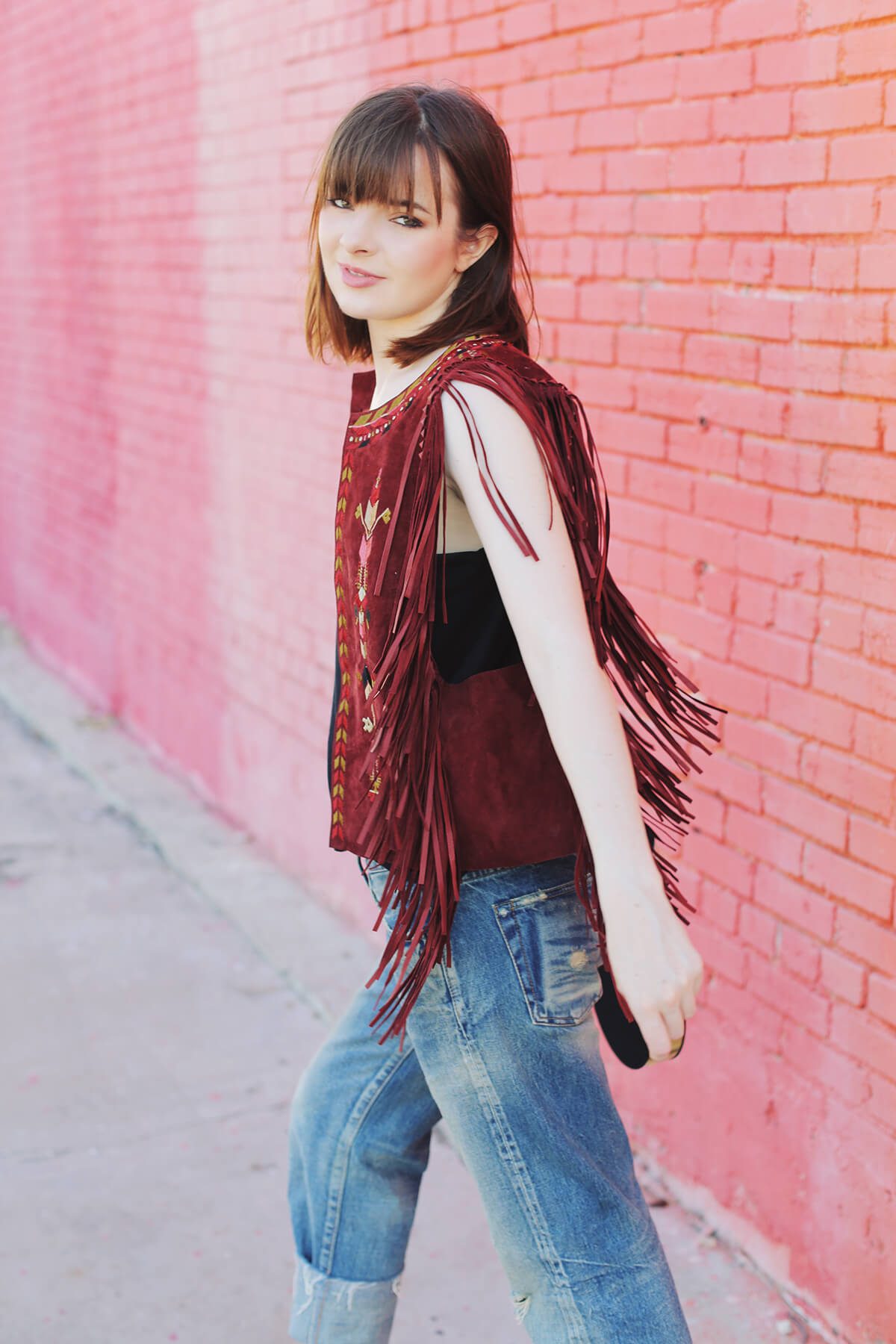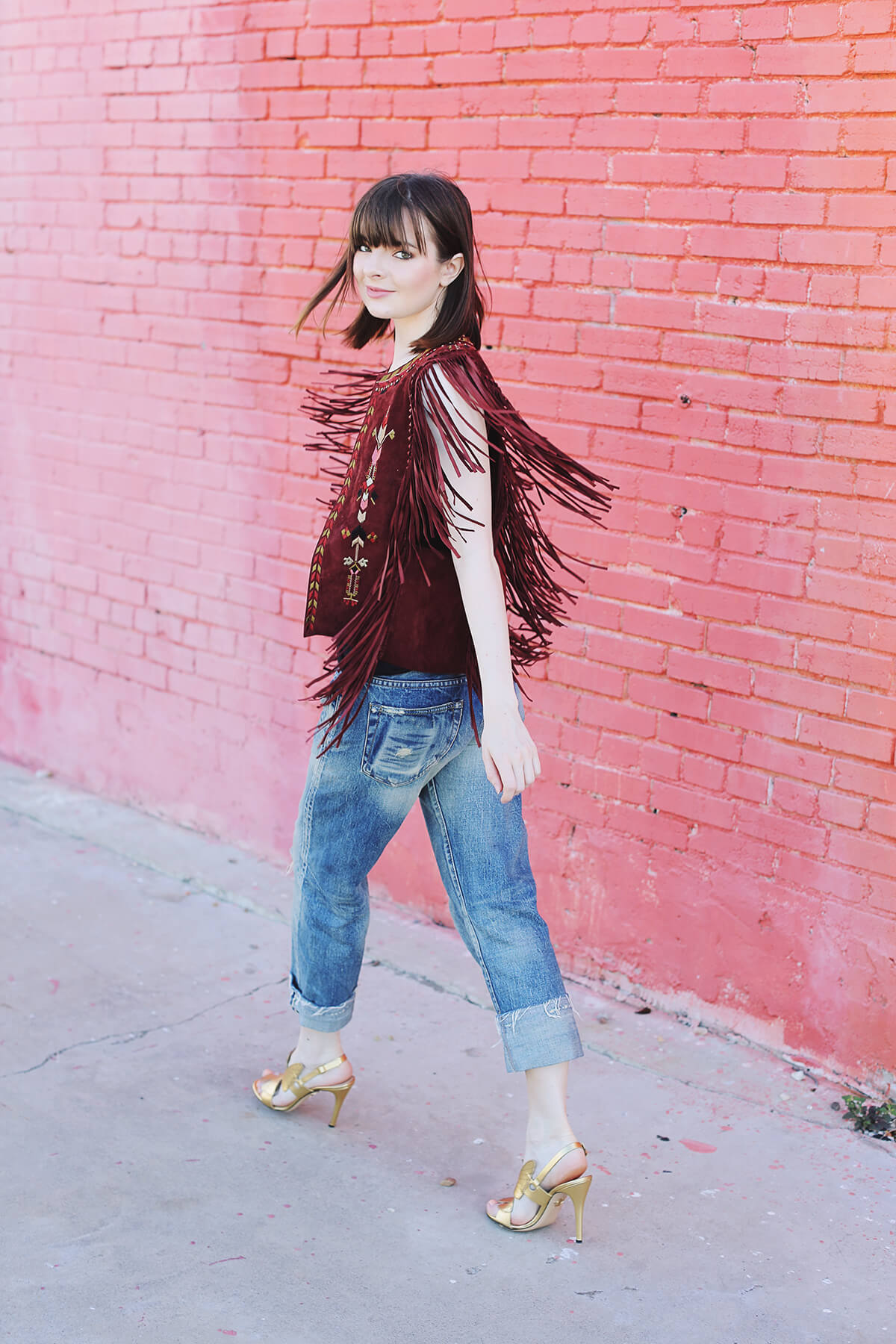 If you have followed Sea of Shoes for a while you may have noticed over the years that I am a massive fan of Yoox. I have purchased so many of my favorite shoes there! Sometimes when I'm browsing through and see something from a collection a few years back that I loved, I get inspired by it all over again.
I was very thrilled when Yoox asked me to do some styling with their latest arrivals. These Charlotte Olympia gold eagle shoes are so perfect for my disco mood lately. This amazing suede fringe vest is Isabel Marant, another killer Yoox find!
P.S. Yoox is hosting an amazing contest that I highly encourage you enter. How does this sound: all you have to do is post a picture of your favorite shoes and you could win a $1,000 grand prize, just for shoe lovers. Get the details here!
Wearing Isabel Marant vest with an Ann Demeulemeester tank top, Olympia Le-Tan circle hand clutch, cuffed boyfriend jeans, and Charlotte Olympia heels.
This post was brought to you in partnership with Yoox!