Wearing a faux fur vest with grey jeans, Balenciaga heels, fringe bag by Polo Ralph Lauren, and vintage turquoise necklace.
In spite of our dreary weather, this Monday got off to an very good start! Tabitha Simmons was in town for a presentation at Stanley Korshak. I'm a major fan of her shoes and did not want to miss the chance to meet her in person. We had such a great time, my mom came with me and we tried on so many of Tabitha's amazing shoes.
Carol is wearing studded Frye boots with a Veda leather jacket, my mom is wearing Chimala jeans with a StyleNanda vest, and I'm wearing lace-up leather pants with a Three Dots coat.
We had a great time this weekend at the flea market in Dallas Market Center. I may have mentioned that I am moving in the next two weeks…I was on the hunt for some new pieces for our new mid-century modern space! I found fantastic stuff when I went on Saturday with my boyfriend. I went back the next day with my family and we picked up some turquoise jewelry pieces. It was the best way to spend a weekend. I have to show you my mom's superb outfit with her new turquoise!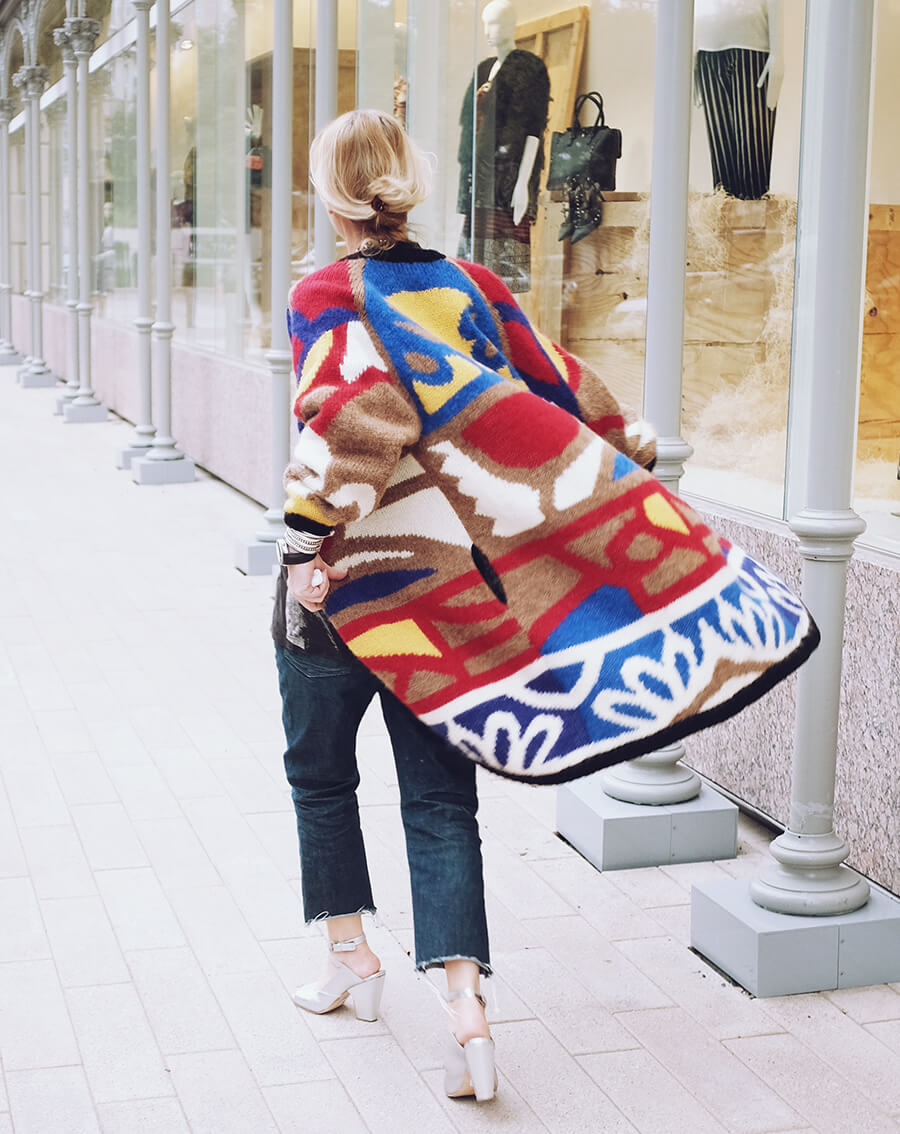 My mom is wearing a vintage sweater from Garment Modern with a vintage tee, southwestern turquoise jewelry, Chimala jeans, and Rachel Comey shoes. So awesome!! Loved this outfit!!