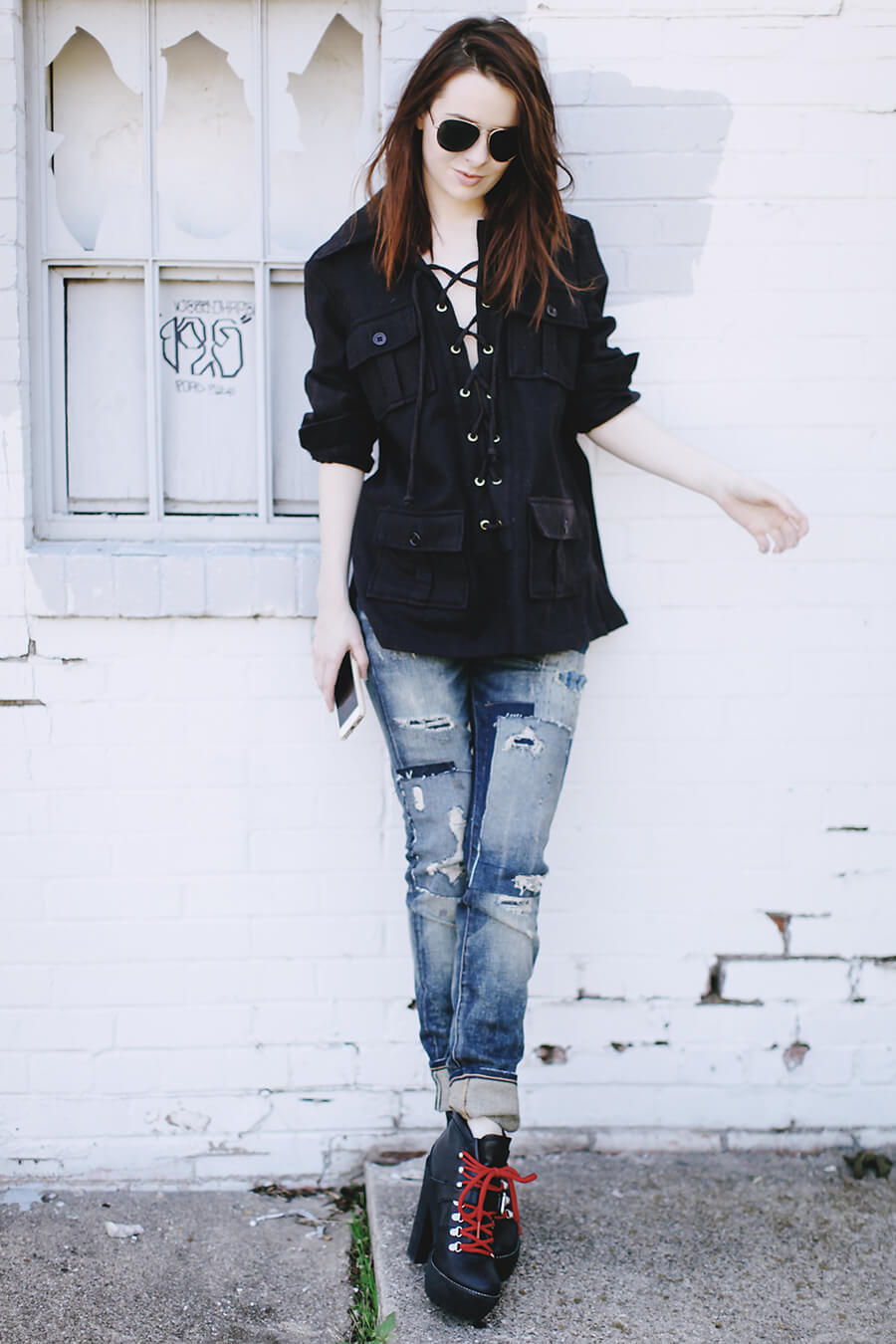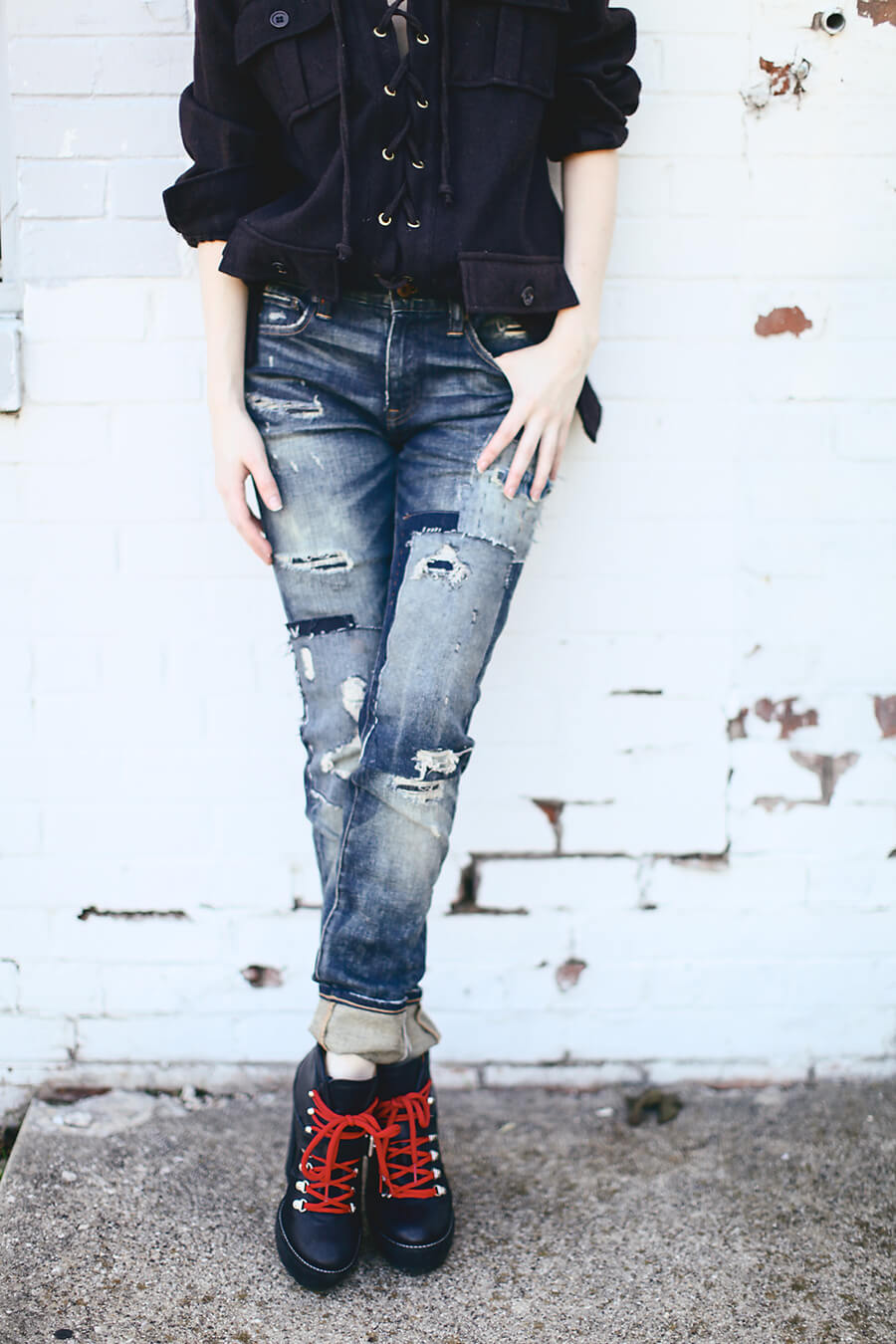 These jeans are a major favorite currently! I got them on sale at the Polo Ralph Lauren store that just opened and have been wearing them non-stop since. I felt like I was in a bit of a denim rut, having worn the same vintage Levi's constantly for months. These are the perfect antidote to my dilemma. I find the patchwork on them so beautiful!
I should note that I went up three sizes in these jeans. They run small and I wanted an extra-loose fit for a boyfriend jean look.
Wearing a vintage lace-up wool pullover with Polo Ralph Lauren jeans and Polo Ralph Lauren hiking boots.