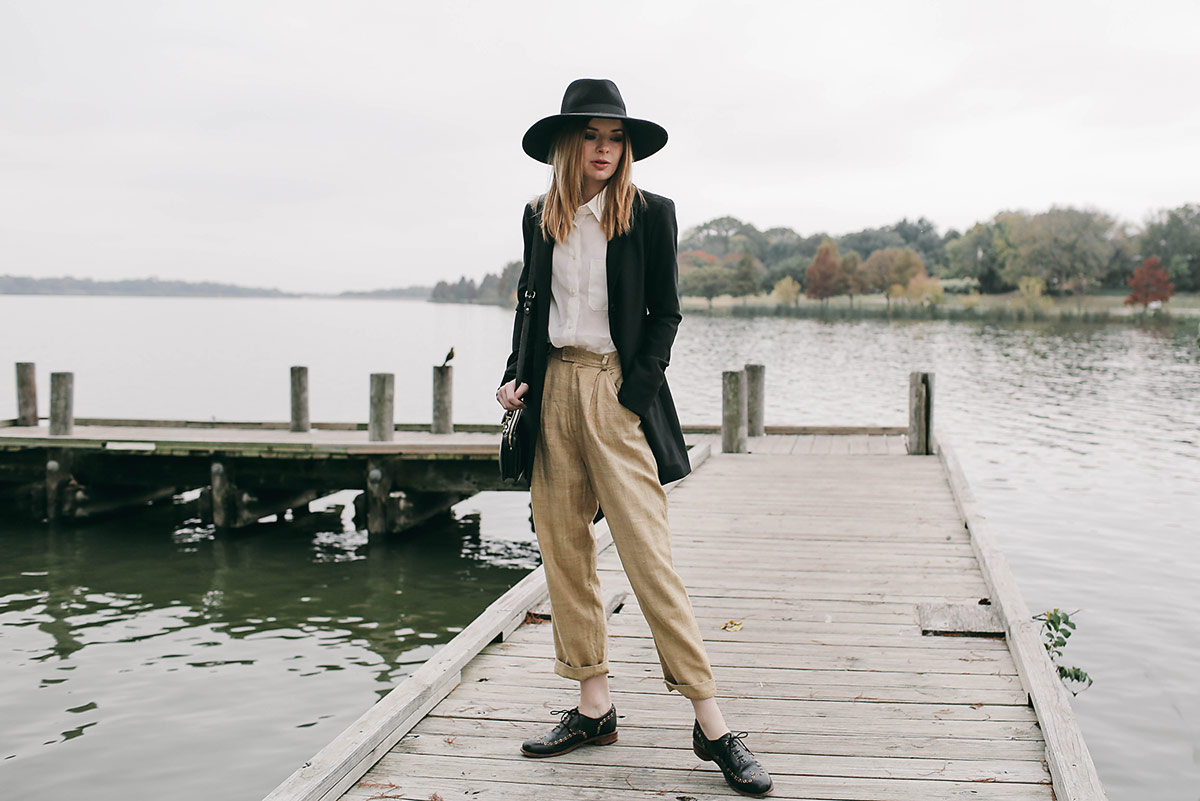 When I started making my fall moodboards for Sea of Shoes a few months ago, I found I kept going back to images of menswear inspired looks again and again. I was pulling images of Peter Lindbergh's 90s shots of Linda Evangelista in tailored suits, and androgynous runway looks from Margaret Howell. I spent the next few weeks styling menswear inspired looks and selecting a few new pieces to pull into my wardobe. Now that the weather is perfect I have finally been able to wear some of these looks.  I really have had a lot of fun styling these looks! You're much more minimal and restrained when you're trying to emulate menswear which is fun exercise for a maximalist like me.
This shift towards menswear gave me a great inexpensive wardrobe update in time for fall. I got two pairs of 80s and 70s tailored pants, a couple of thrifted cashmere sweaters, a few inexpensive men's shirts and that is it. I got lucky on some really great finds like the linen Yves Saint Laurent pants ($45!) I am wearing here. It has made my travel wardrobe very easy as of late. We are going to Paris again in two and a half weeks, I'll have loads of great layering pieces.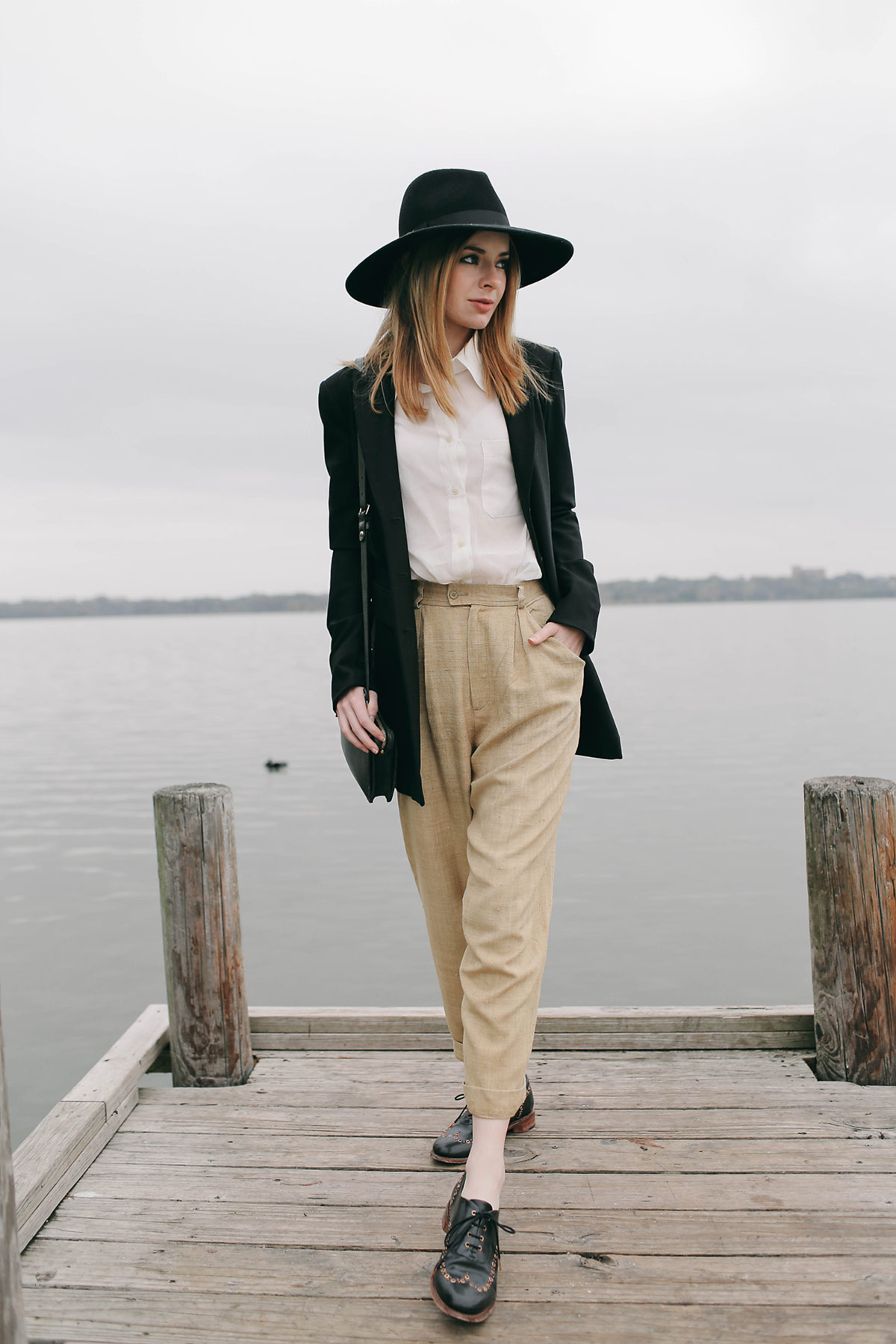 Here I'm wearing a longline blazer by the Row (no longer in store, I got it years ago but similar here) with vintage Yves Saint Laurent linen pants, vintage blouse, Club Monaco hat, and Office of Angela Scott brogues (maybe the most heavily featured shoe on Sea of Shoes this year?). If you are looking for a menswear inspired shoe for fall, look no further than Angela's stylish brogues and boots. They are the best! I have worn these to death over the last few years and they look chic with everything.
Shop the look: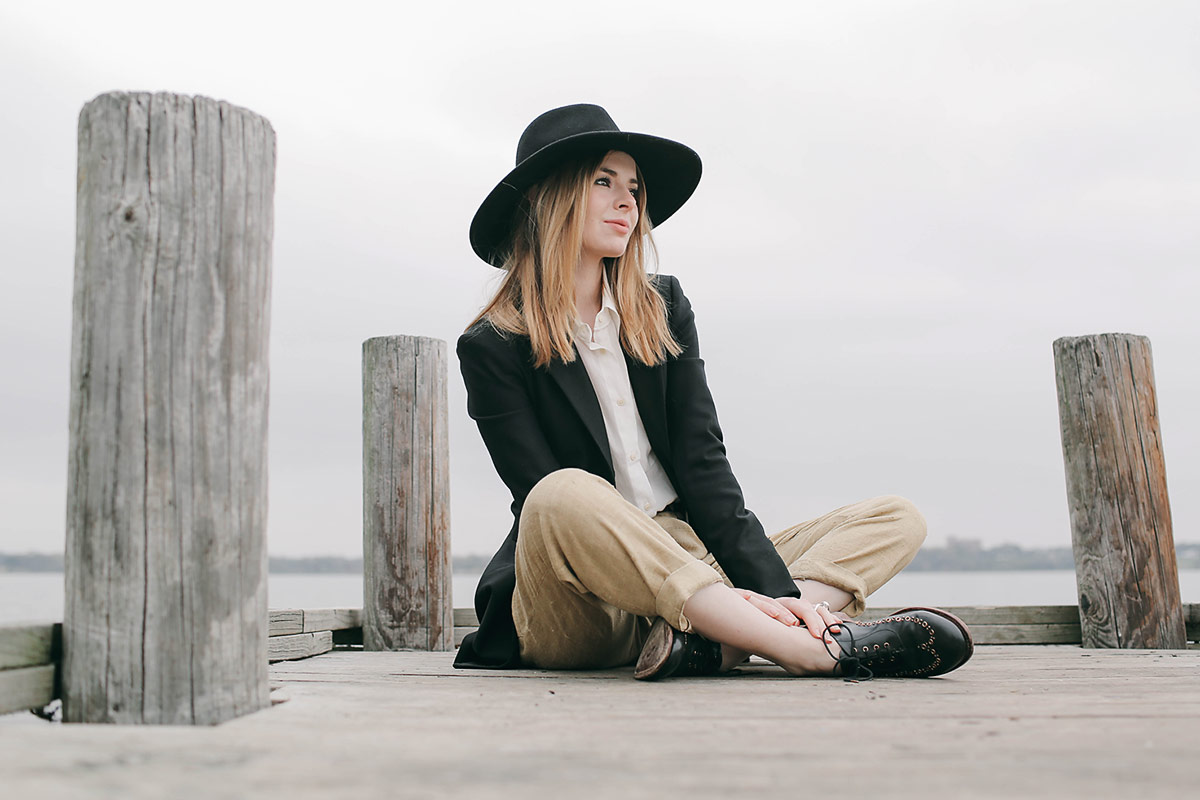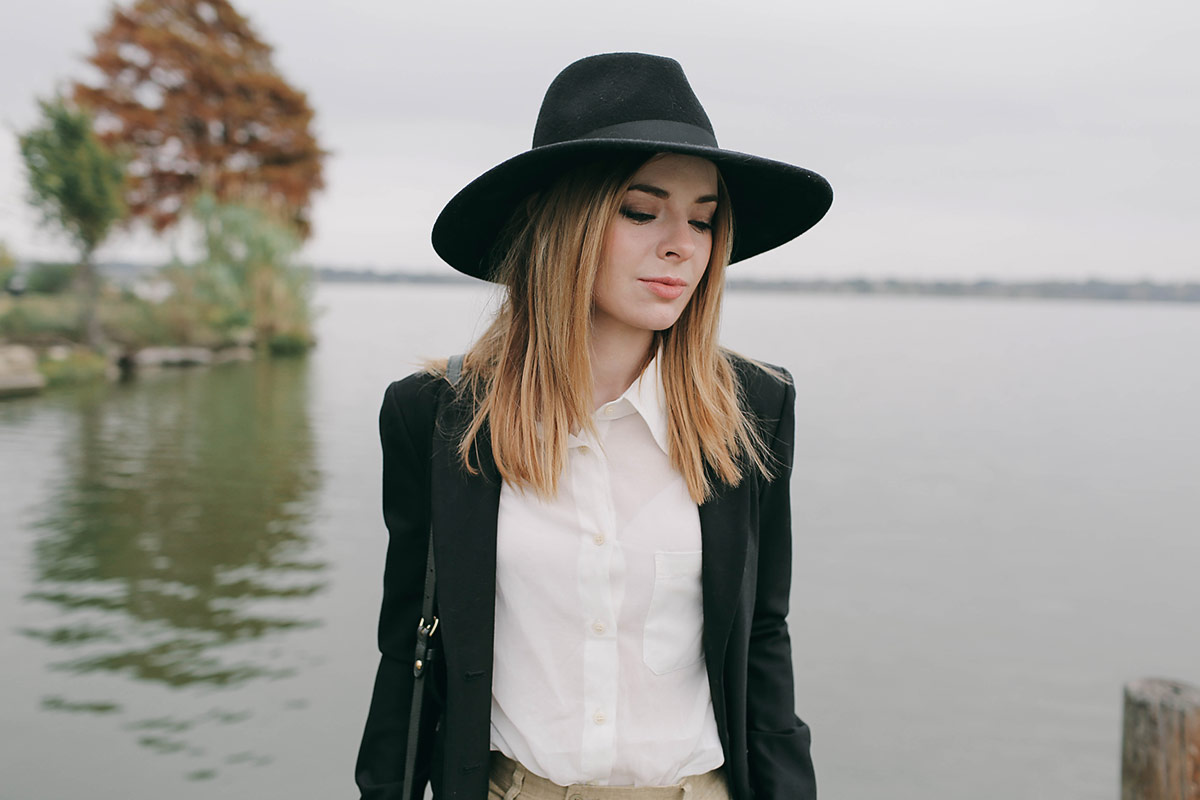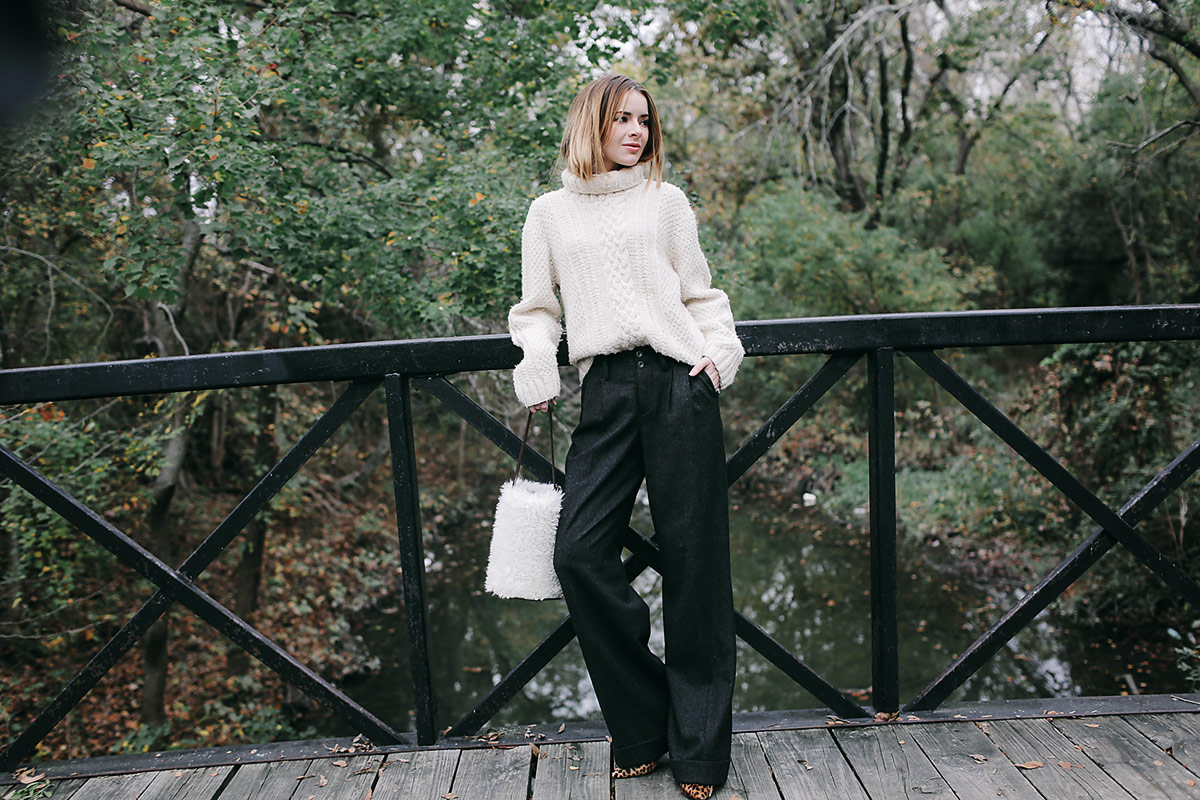 Above I am wearing a cable knit sweater (purchased in Mexico five years ago), Rugby Ralph Lauren wool wide leg pants I got on eBay, leopard Isabel Marant pumps, and a faux fur bag I got in Tokyo at  store called Life's.
Shop the look: