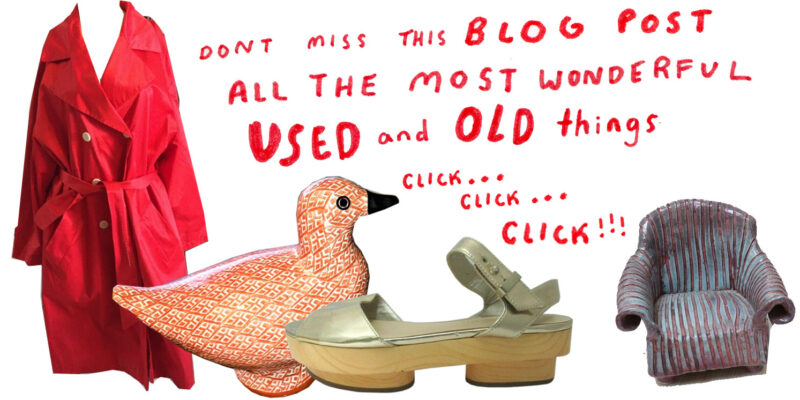 Happy New Year everybody! I hope you all had a pleasant and non-transmissive New Years Eve. I got the house clean, watched a comedy show via Zoom with my friends, went crazy setting up my new 2021 Hobonichi planner, and drank champagne. It was a lovely way to ring in the new year but I couldn't shake the feeling that something was missing from my life. After assessing my needs, basic and spiritual, I realized that the hole I felt in my heart was from a lack of thrifting, a lack of consignment store haunting, a lack of vintage! I really don't feel comfortable spending long stretches of time in any store now, period, no matter how much I miss shopping. I so badly miss spending hours chatting and trying things on at Vintage Martini with the owner and my friend Ken Weber. I miss hitting Crossroads Trading weekly, and finding things like the $35 Comme Des Garcons anime dress. I miss coming home from an antique mall with an armful of tasteless novelty cocktail coups that I know will horrify my husband!!
To fill the void of vintage in my life, I searched and scanned and now I am here for you with a round-up of fabulous second-hand goodies I've found from all over the internet. Enjoy, and stay safe!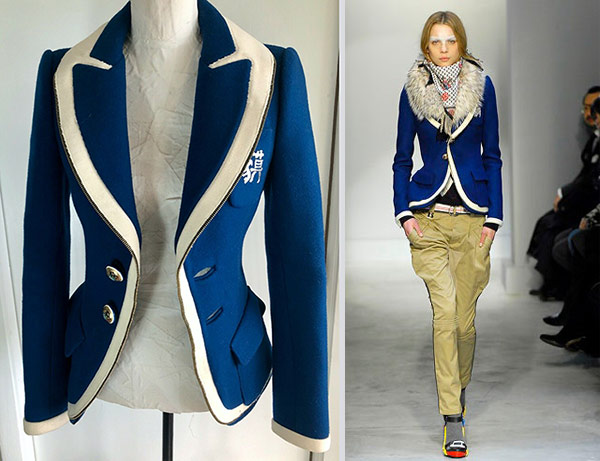 F/W 2007 Balenciaga is one of the most iconic Ghesquiere collections of all-time, and this jacket has haunted every fashion-girl's mind ever since. It could be yours now for 800 dollars (or much less, as the seller is accepting best offers). If you have the cash to spare and want to invest in something archival, you could hardly do better than this. Size 38.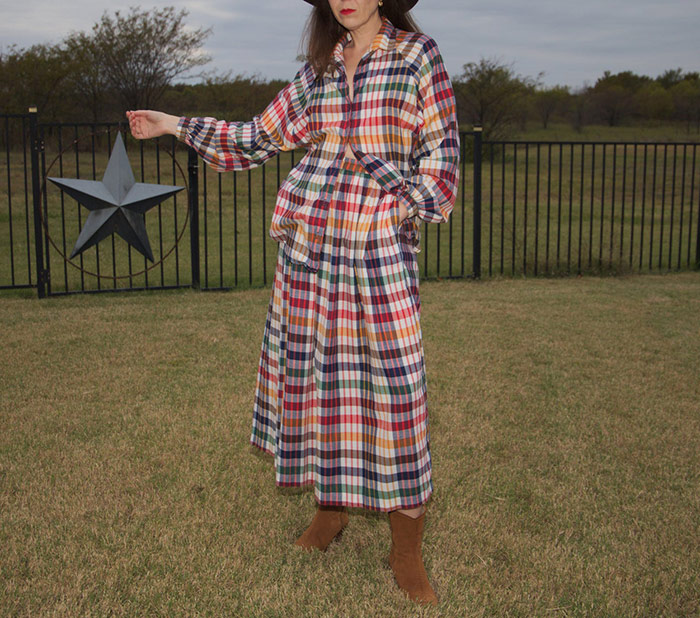 This preppy rainbow check two-piece is so chic it's driving me crazy. It's like what a Connecticut housewife in the 70s would wear on her weekend trip to the lakehouse. Size small, 60 bucks. Make the move before I do!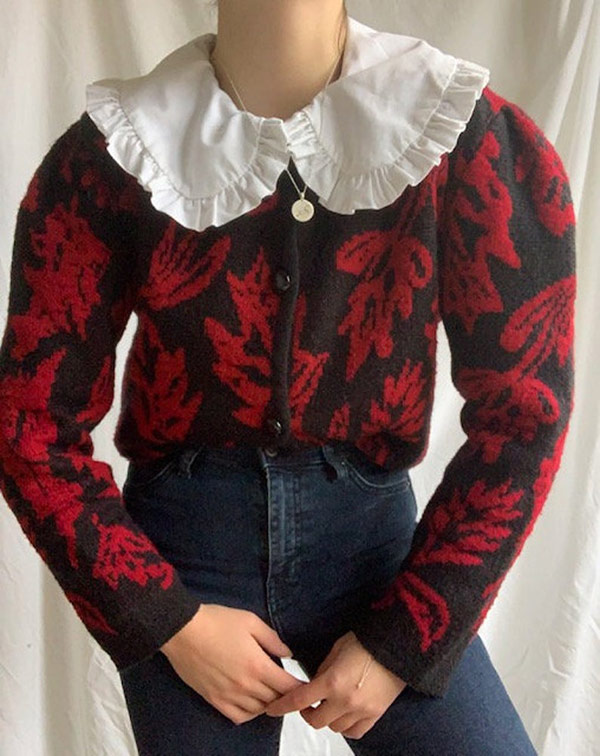 This red leaf folkloric cardigan is a good "personality knit", you know, a sweater with a sense of humor and lots to say. The print on this is very now, and I like the idea they've demonstrated here of wearing a personality-collar under your personality-knit! 66 dollars, size medium.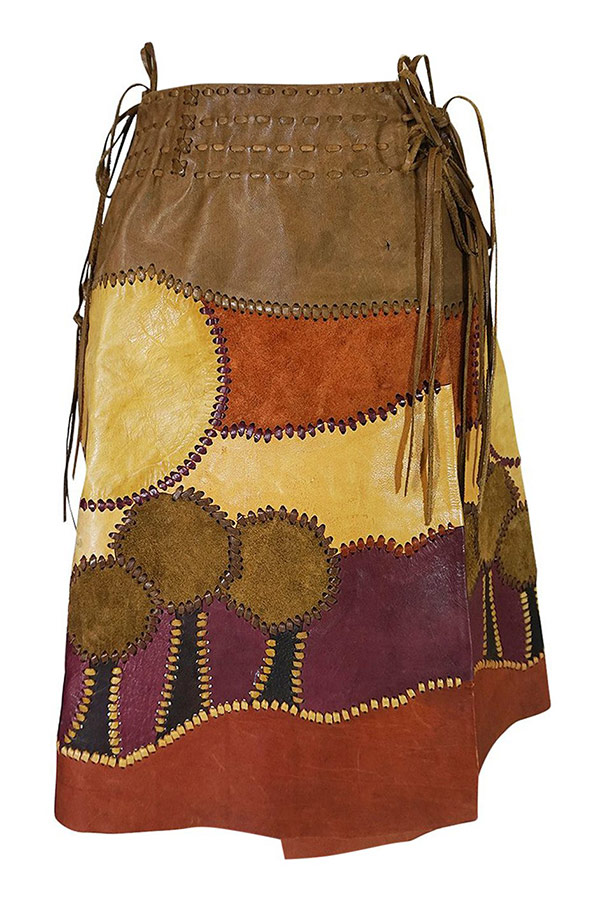 This 70s whipstitch hand-made leather skirt by Char has serious collector's value. Imagine with a pair of knee high burgundy boots and a chocolate sweater. To die for. $625 at Shrimpton Couture.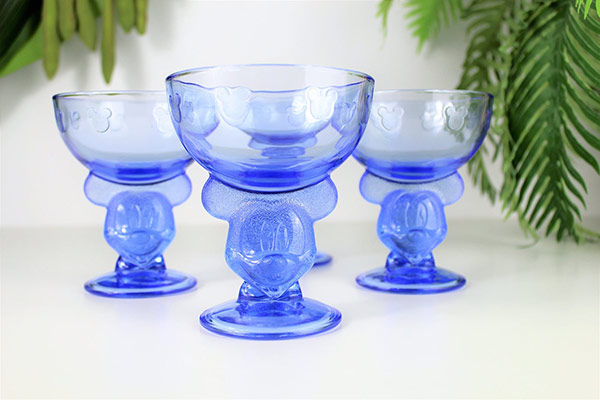 If these Mickey Mouse cocktail glasses weren't in Switzerland, they would be mine. Can you imagine how delighted your guests would be if at the end of a evening, you served them a grasshopper in a Mickey Mouse coupe? 63 dollars for the set of four, but really, you can't put a price on true happiness.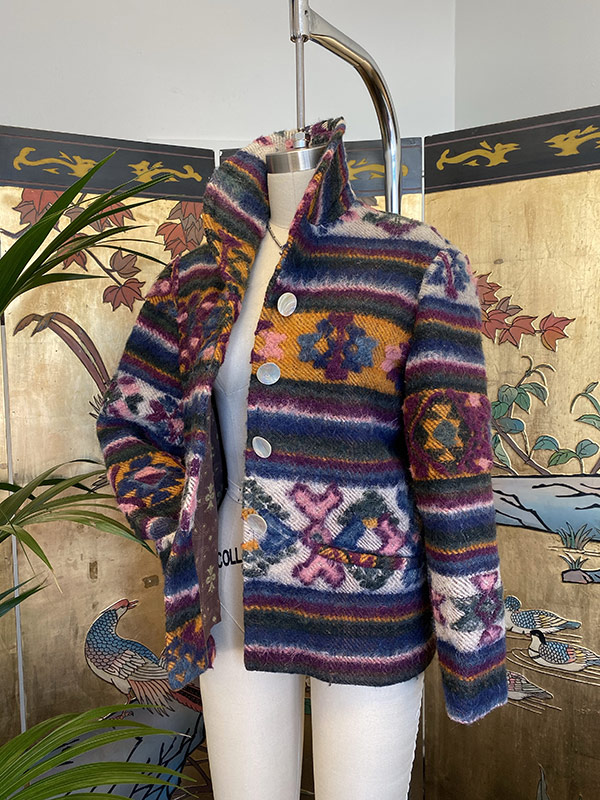 A precious wool blanket jacket from Mercy Vintage, would look great over say, a paisley Brooks Brothers skirt. $95.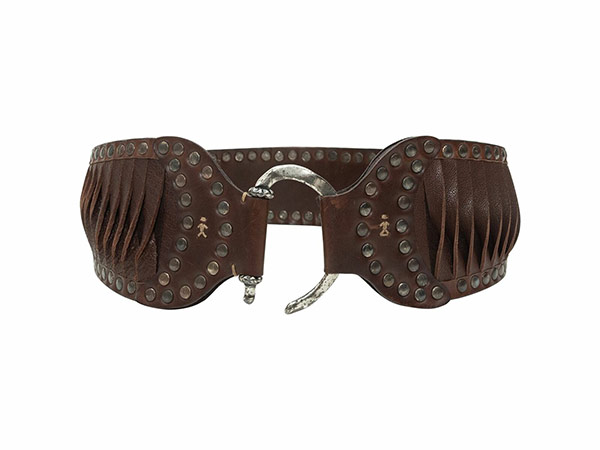 When I asked what you guys wanted to see in my second hand shopping guides, so many of you said "belts". You are my kind of people, because belts are my favorite thing on the planet to shop for (even more than shoes!). I'll talk more about belts at a later date but I'll let you in on a secret: Henry Beguelin belts. It's a longtime favorite search of mine and can yield some VERY strong results, see above. You could belt this over a flannel jacket with a slip dress underneath, or cinch a great winter coat. This one is waist size 28.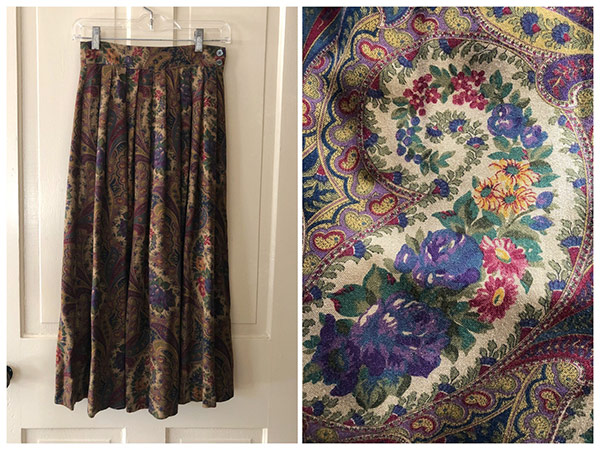 I have a fetish for Brooks Brother's paisley skirts. They're a good thing to collect. The prints are always some of the prettiest paisleys I've ever seen, they're very "prep with depth". Wear with tall cognac boots underneath for maximum preppy chicness. This one is $58.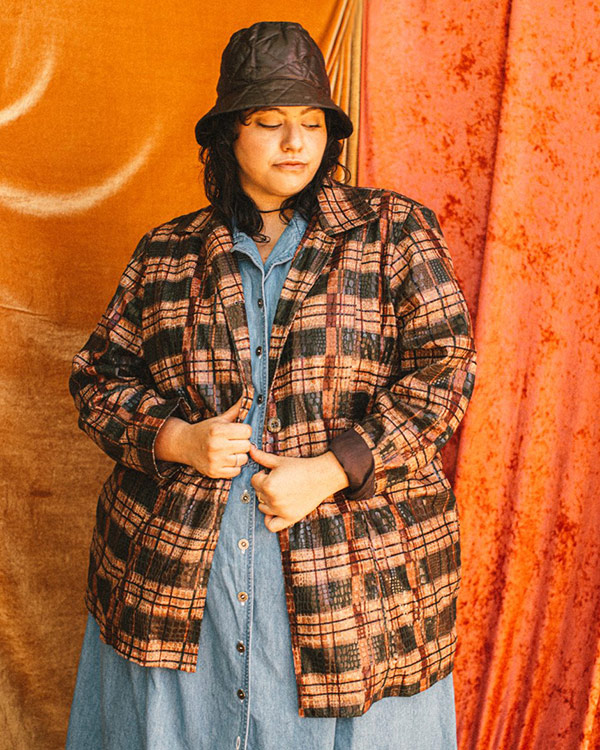 A light check-print jacket done in reptilian texture…unique and irresistible! This is from plus size vintage retailer Shop Berriez and is $56.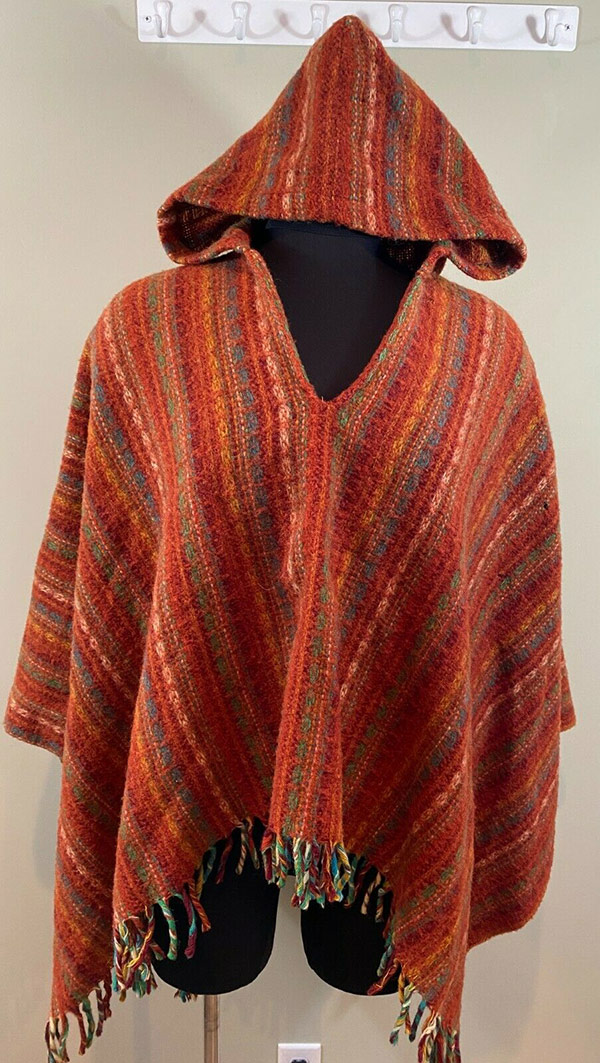 I'm loving a poncho for 2021 and this 70s number from Saks Fifth Avenue is just about as perfect a poncho as I could envision. Bidding starts at 50 dollars, or buy it now for $75. Wear this poncho over dove grey sweatpants with fisherman sneakers.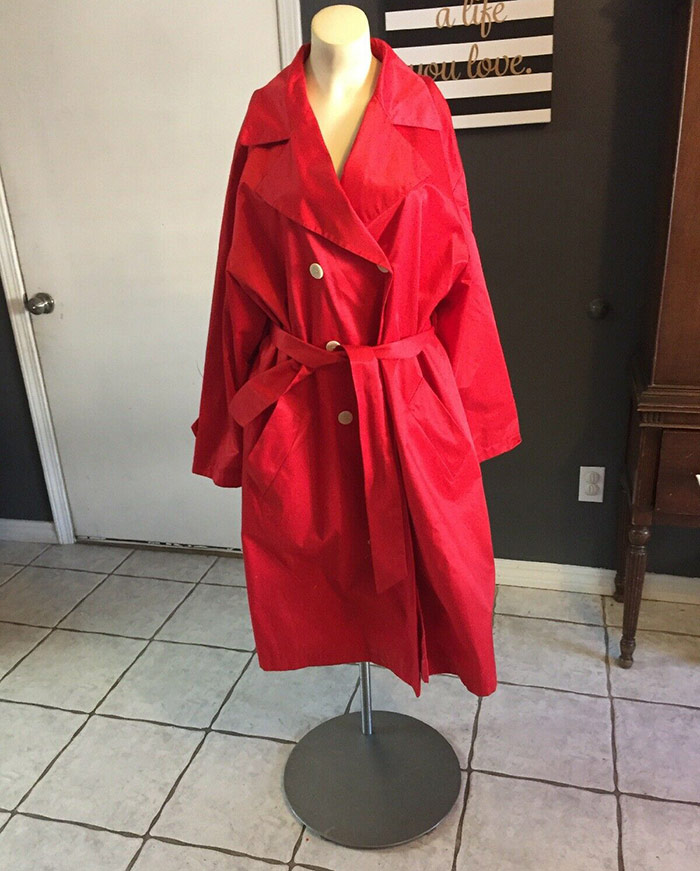 Was doing a search for satin coats when this Mondi trench popped up, very handsome indeed and it's hard to imagine it looking bad with anything. Big personality, size large and an absolute steal at 50 dollars.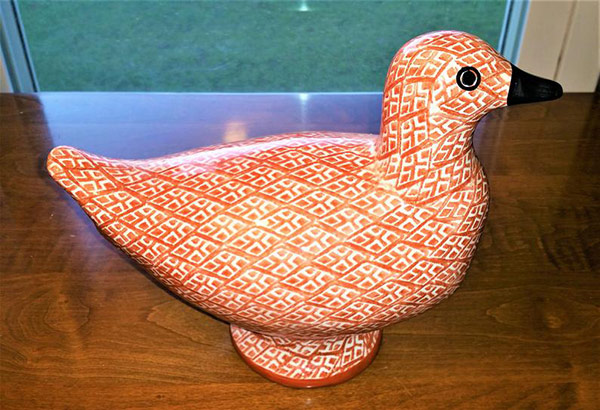 I have a thing for ducks and this fabulous Paul Hanson graphic print Italian ceramic duck would make any coffee-table much more cheerful. $83.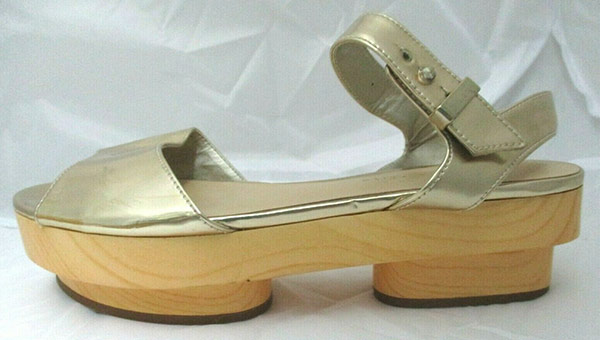 These size 7 Charles Keith platform sandals are LESS THAN TWENTY FIVE DOLLARS in MINT CONDITION! I am so mad that my feet are not size 7. If you get these, please tell me and show me your outfits in them.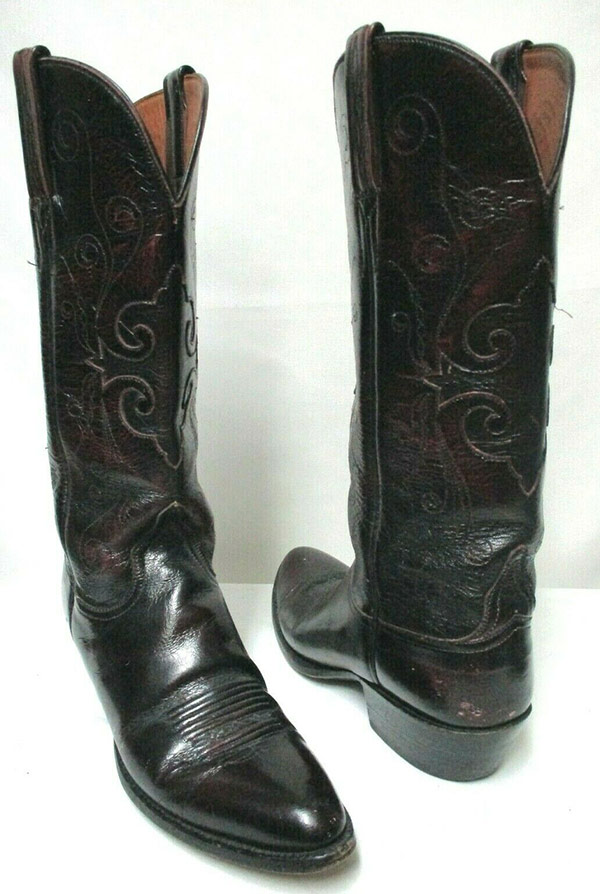 Any Texan girl worth her salt knows that Lucchese is the gold-standard when it comes to cowboy boots, and this pretty pair of size sevens are quite the find. They're pre-loved and look all the better for it. A great price for Lucchese boots at just $111.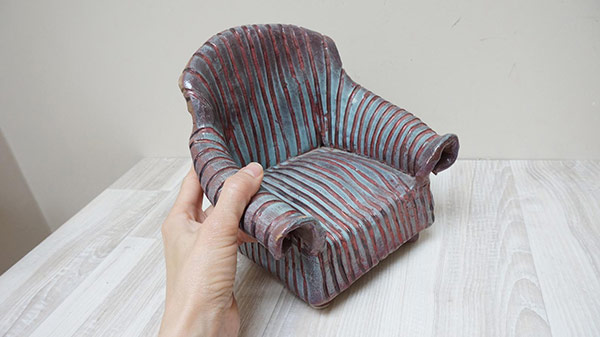 I'm kicking myself for giving up this listing to someone else, but this ceramic armchair is absolutely some of the best ceramic art I've seen in a while. It's very weird and wonderful in a Peewee Herman way. A great little conversation piece for your coffee table. Your imaginary friend could sit here.