I have been a fan of Nicole Kwon Concept Store since she opened the doors to her Dallas boutique seven years ago. Nicole Kwon is a designer herself, and she became a personal hero of mine when I found out she had worked at the storied fashion houses of Hussein Chalayan and Vivienne Westwood before turning to retail. Growing up in Korea and studying and working in London and New York, her store has always offered a refreshingly different perspective in market marked by conformity. That is why when Nicole told me she was designing her own bag of vegan sustainable handbags, I knew I had to share them with you.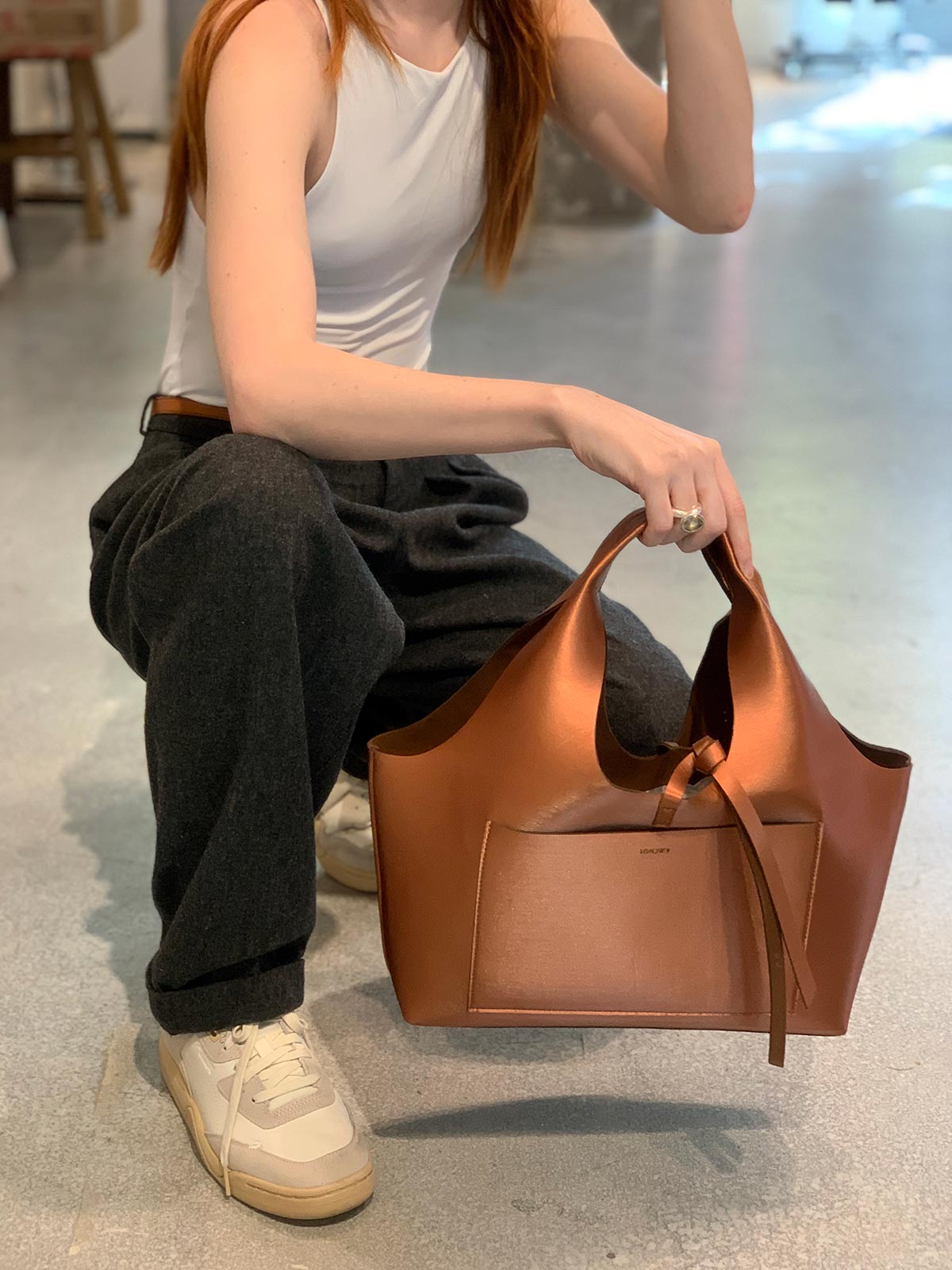 KWONN is the result of four years of Nicole's own research and experimentation. "I started off sewing prototypes in my bedroom." she explained to me. "I wanted a soft easy bag that I could carry anywhere. I had to create the sustainable bag I could never find, that would last forever, at the right price point." Kwon spent years testing out vegan fabrics and different factories to come up with a bag that aligned with her dream and her values. As a new mother and former designer, Nicole was highly conscious of the harmful toxins that are often used in fabric treatments. The fabric she chose for these bags is a toxin and PVC-free plant-based recycled polyurethane that is made in Japan, and they are sewn in the garment district of New York by people with four decades of experience working in designer bags.
My favorite thing about these bags? They are hand-washable (!!!) and the soft suede-like fabric means they pack easily into a carry-on or a gym bag. I love when beautiful design also makes sense. It looks like all Nicole's hard work and research has more than paid off, these bags are already in high demand and it isn't hard to see why. Prices range from $495 to $585. You can find KWONN bags online and in store at Nicole Kwon's new West Village location.