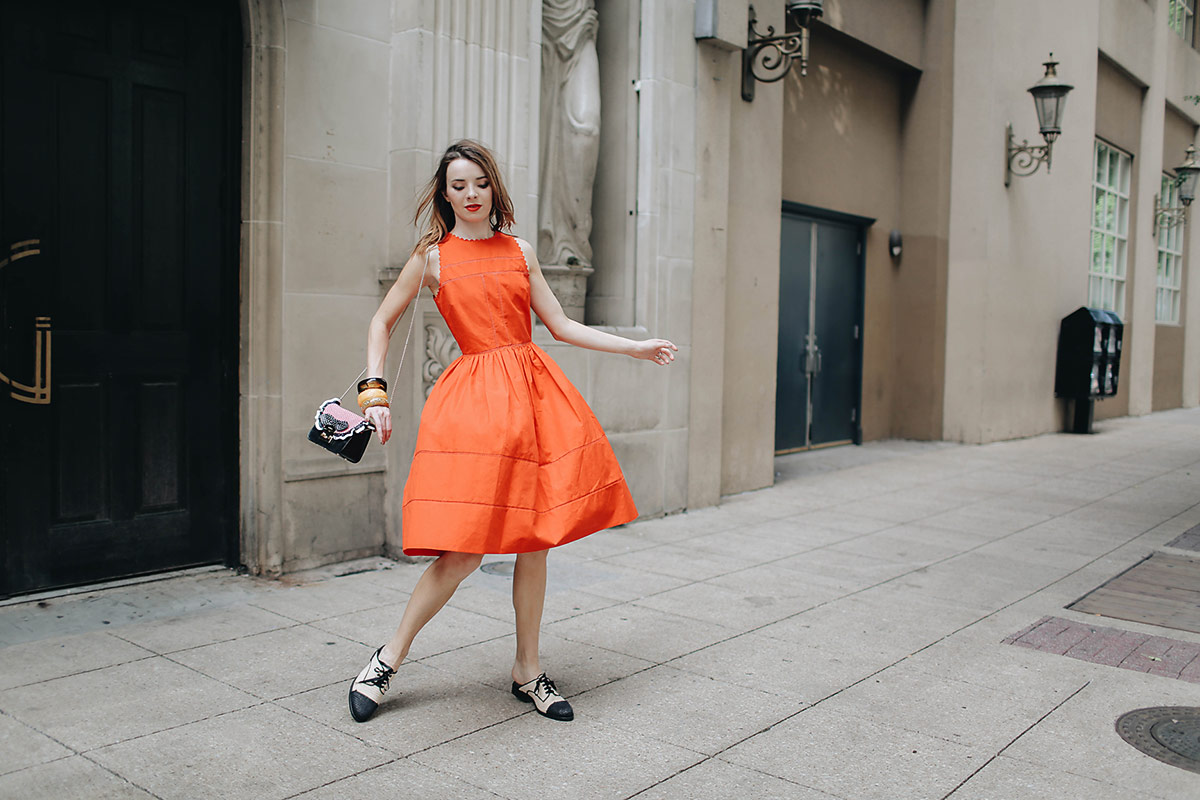 Hi again! I hope my stateside readers enjoyed a happy 4th yesterday. You may have noticed I've been absent for the last two weeks and for that I apologize. I've been having some health issues the last few months and I needed some time to rest and recover. I'm doing better now and incredibly eager to be back. I've been doing Sea of Shoes for ten years and have never taken that much time off. It was very hard to be away from my blog!
It's now absolutely scorching hot here in Dallas and pants are out of the question. I was shlepping around town with my mom one day when we were drawn in to the Kate Spade boutique by the pretty dresses in the window. I fell hard for this peppery sundress as soon as I laid eyes on it. The fabric has so much body and the scallop detailing and tucked waist make this dress really sweet. It's going to be my go-to for the rest of the summer, perfect to pack for some trips we have planned! I also picked up this adorable oversized shirtdress on sale and I've been living in that lately. So comfortable and breezy when the weather outside is so muggy and opressive.
Wearing Kate Spade sundress with vintage bangles and Furla minibag and Office of Angela Scott Mr. Winnie slides.