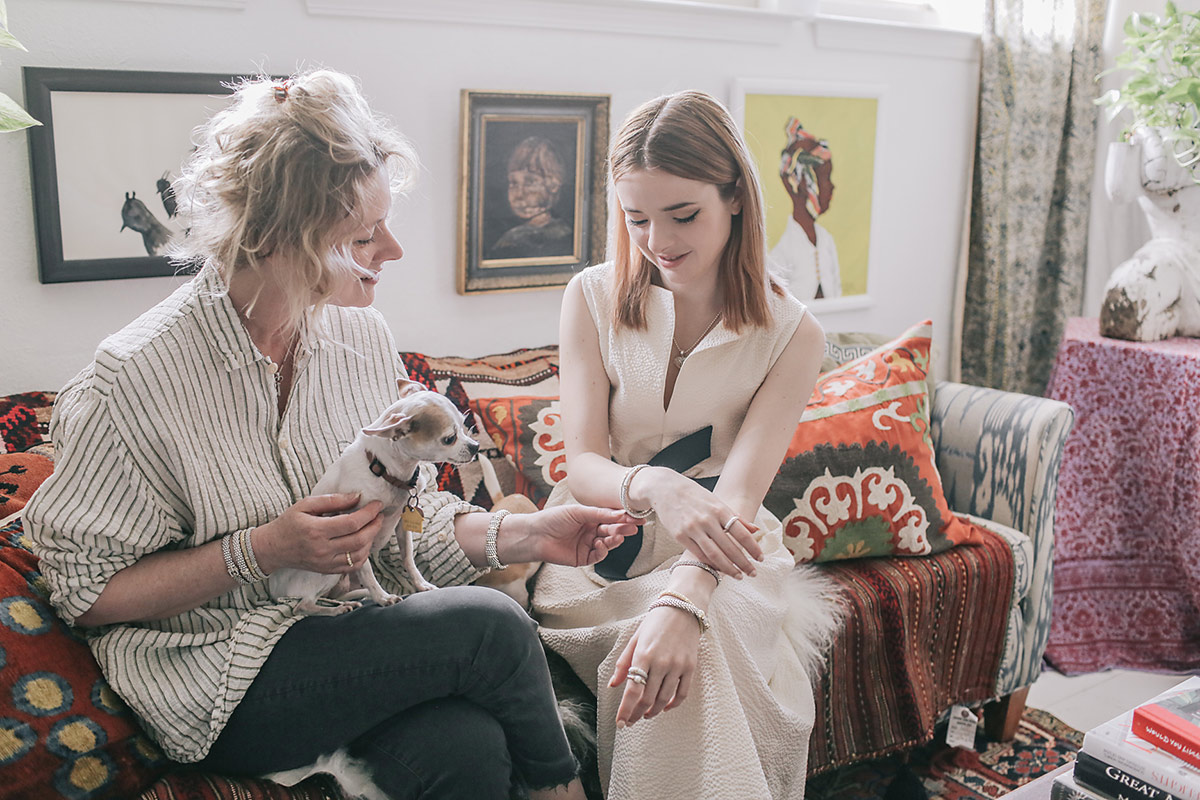 If you're a longtime reader of Sea of Shoes, you are no doubt familiar with my mom Judy Aldridge. Mother's Day is a really special day of the year for me because it reminds me how thankful I am to have been raised by such a strong woman. My mom is tireless in her pursuit of inspiration and beauty, and she can run circles around people half her age. She's been an entrepreneur almost all of her life, from opening her own boutique, to creating her own fashion line, and now working in home design with her wildly popular Instagram.  She is the hardest working woman I know, undoubtedly, and my sister and I are really lucky to have her as an example to live by.
This year to prepare for a special Mother's Day I partnered with LAGOS to surprise her with some beautiful new pieces of their Caviar Spark collection to mix in with her jewelry wardrobe. They are the perfect touch of modernity and femininity for her style. For mother's day we got together for brunch at her house to  celebrate her and exchange gifts. She loved them and we had so much fun trying them on together! I also got to see an update on her home, it is looking amazing right now. My mom has nine dogs at the moment, you might spot a few who wanted to get in on the gift exchange.
My mom's style is definitely reflective of the eclectic life she has lived. She's deeply knowledgable about fashion, as she herself has been a collector of vintage since she was a teenager. She has pieces from early 80s Comme des Garcons shows she walked when she worked as a model in Tokyo. She also comes from a long line of Texans who are very rooted in their history. My grandma writes cookbooks about Texan cuisine (from Tex Mex to recipes from German-Texas settlers) and has been selling turquoise jewelry, silver, and cowboy boots for almost 20 years. My mom, like her mother,  is an excellent cook and has a huge collection of turquoise and classic western silver jewelry. When I think of some of the chicest outfits my mom has worn, most of them involve the silver jewelry. In the nineties she had a pixie cut and wore turtlenecks with simple a-line maxi skirts, as well as her classic stack of silver twisted bracelets. Now she wears Levi's with linen mens shirts with that exact same jewelry. It's her classic look!
Some favorites from what we are wearing above and below:
Caviar gold beaded bracelet, signature Caviar beaded X bracelet, diamond lux beaded bracelet, and the diamond lux beaded ring and heart pendant necklace.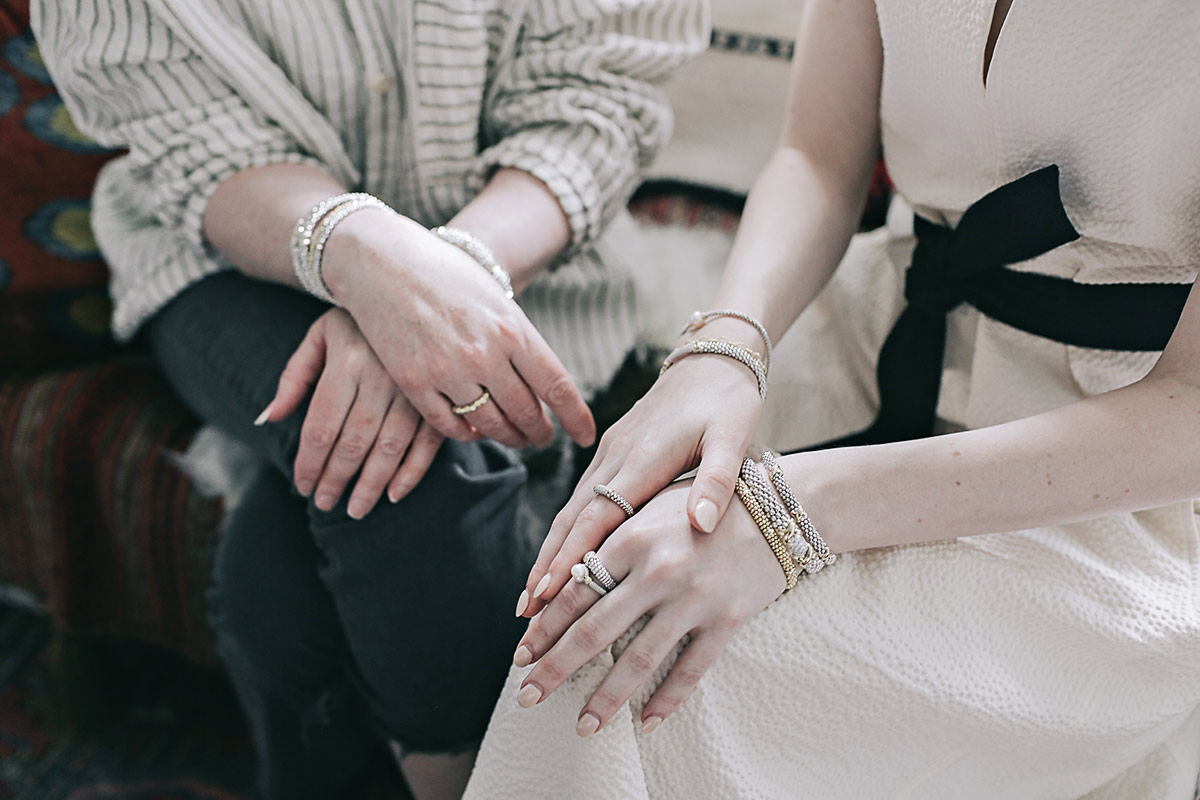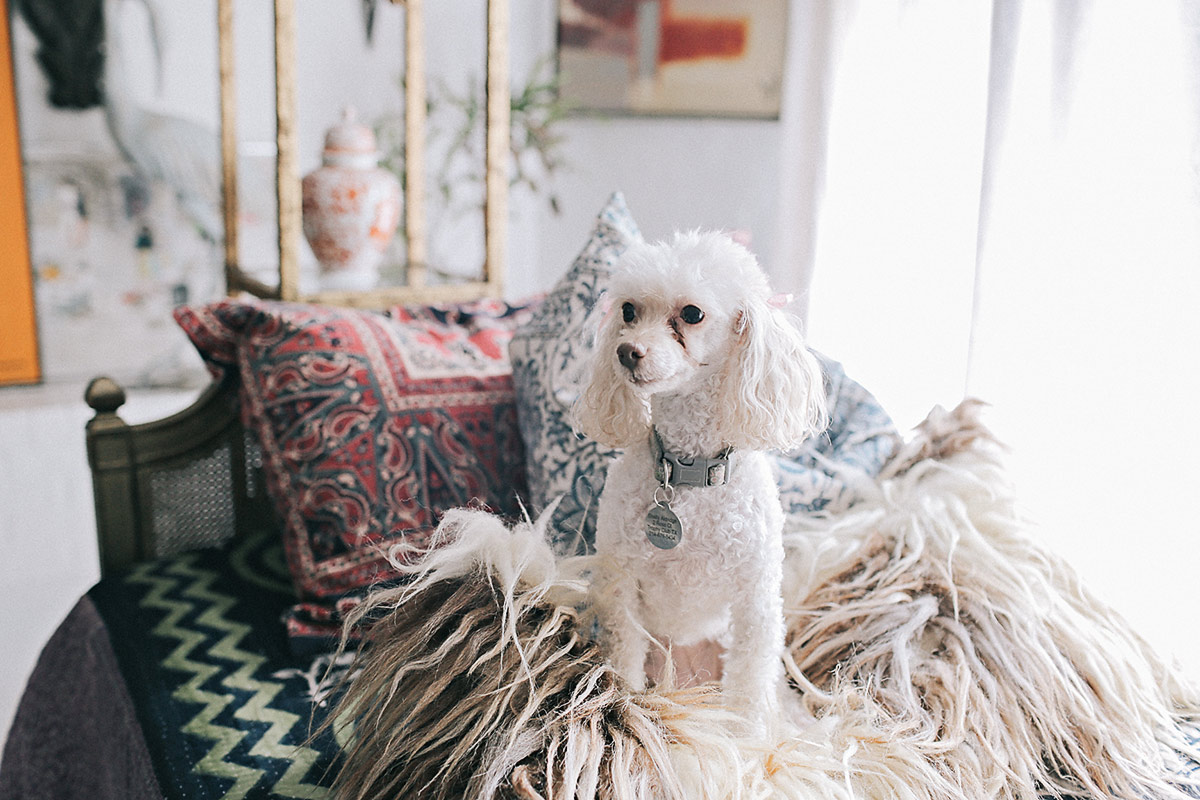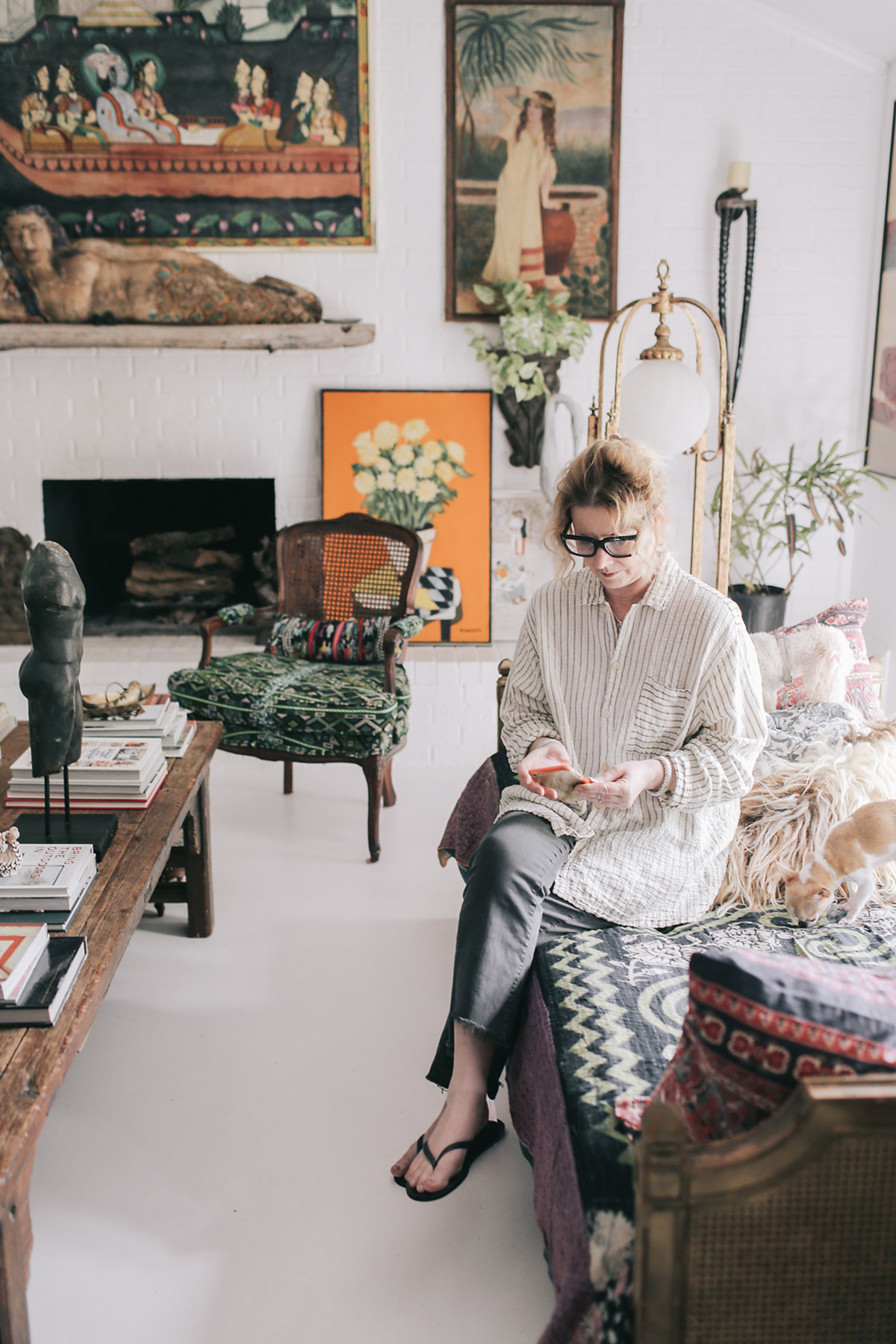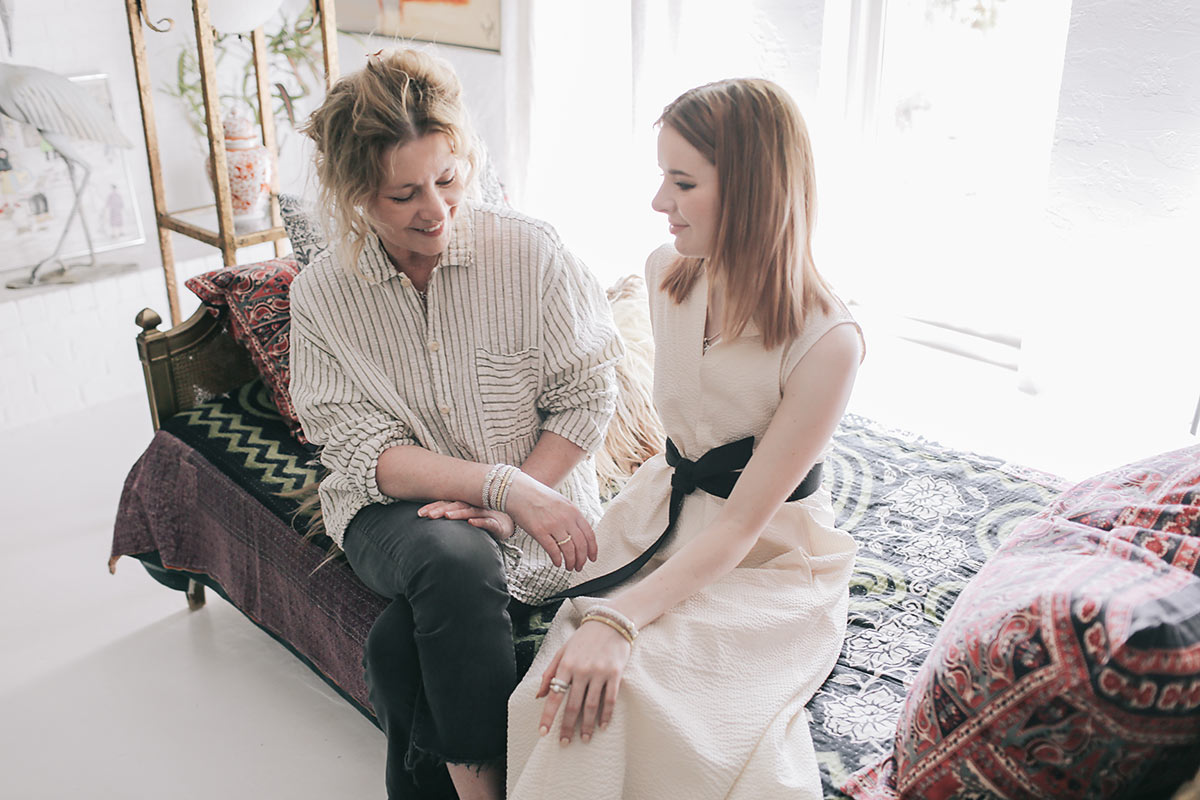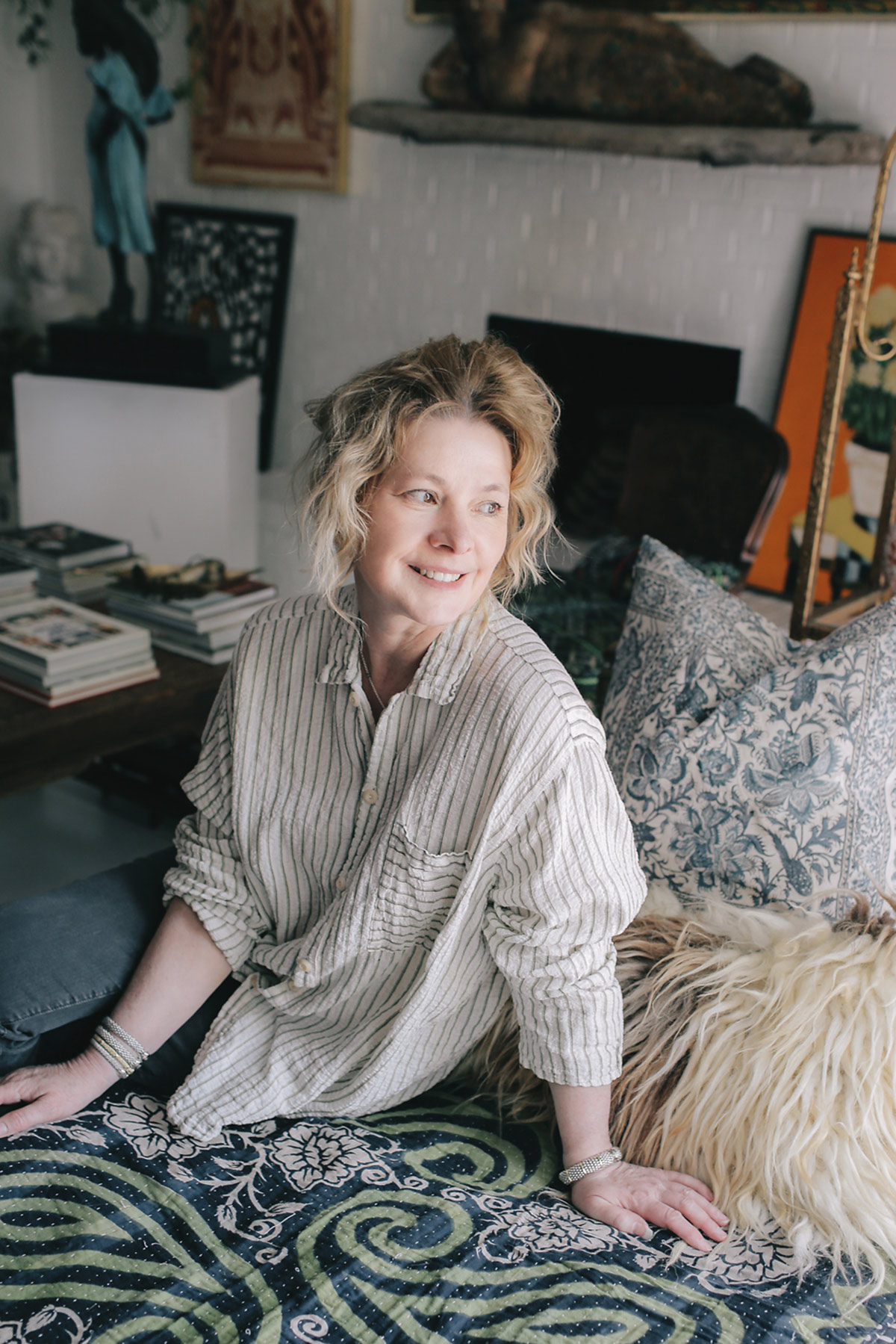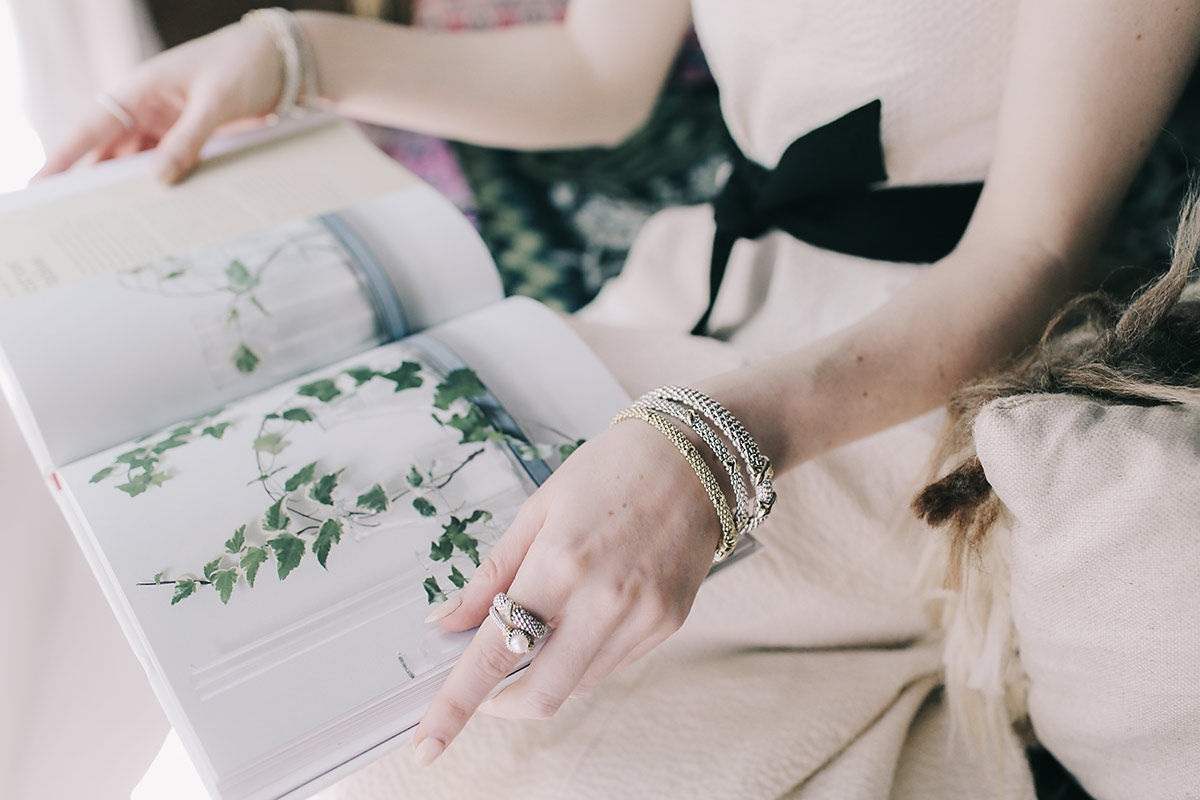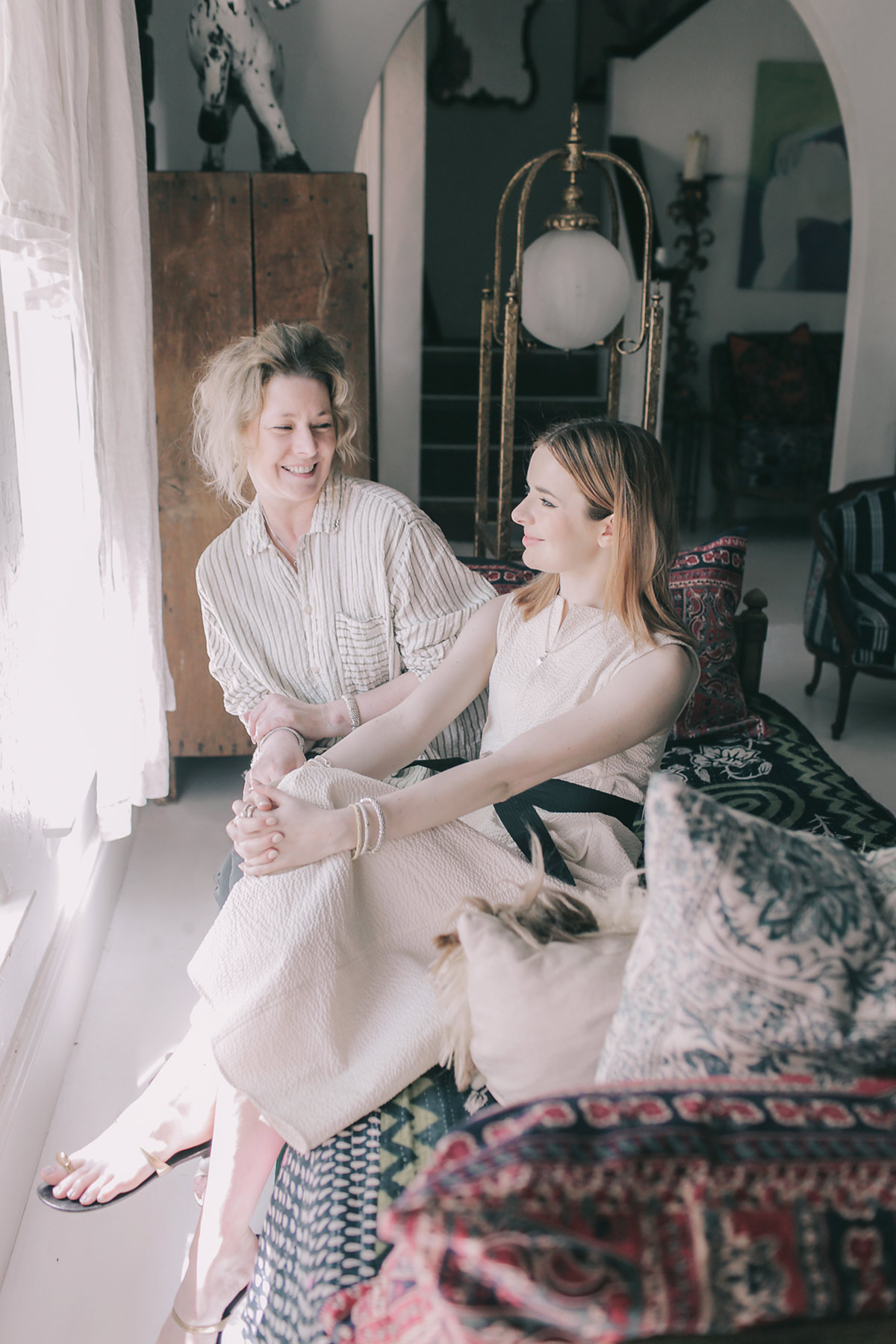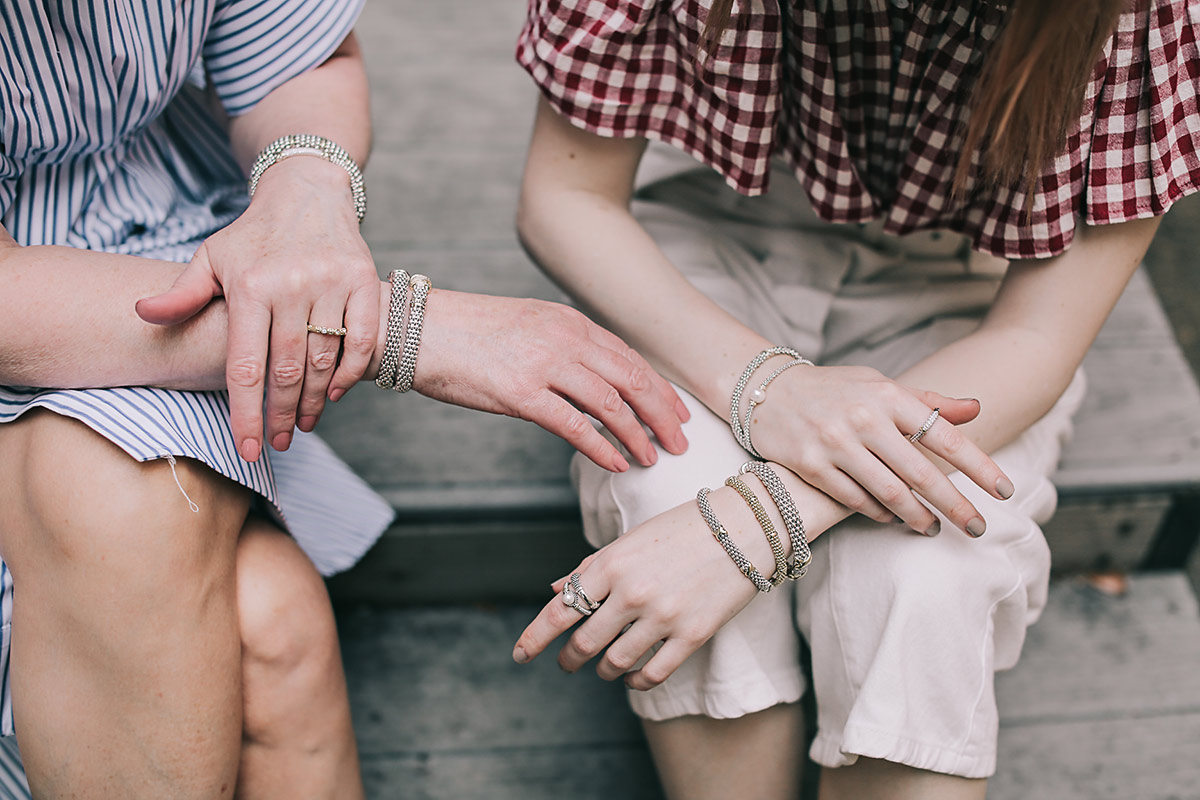 This post was made in partnership with Lagos, as always, all opinions are my own.